Region

USA
City

Central Florida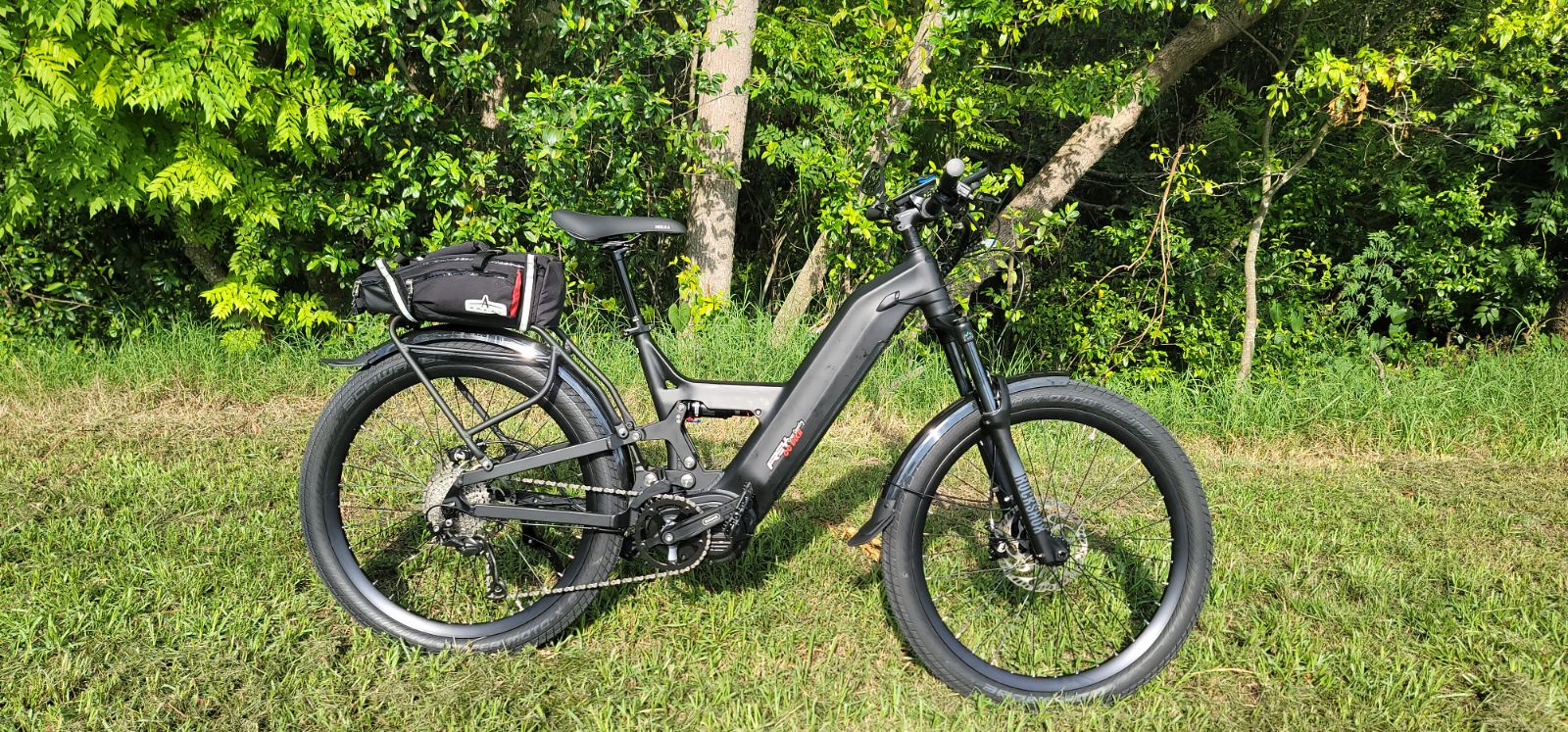 Finally received my CC. Due to buying during the sale they had in March, and not having the configuration I ordered in the warehouse in the U.S. (free dropper post and such) I had to wait for delivery. Ordered March 30 and received it on May 17th (shipped to Florida).
I am loving the bike so far. My basis of comparisons of bike is the following:
A 2020 himiway cruiser, a 2022 Surface604 Werk. These 2 have been my alternating rides. Still have them. Planning on selling the himiway (sold and gone). Really like the Surface604 and will not get rid of it anytime soon.
2 lectrics 1.0's - these were for family, but they ended up going (sold at a loss) to friends to get them riding.
I briefly had a Serial1 rush/cty speed- frame was too small, could not raise the handlebars, and no spare battery in sight at the time.
I have about 40 miles (as of oct 13 since buying the bike I have 821 miles) on the bike so far and it has been a blast. Wildly, I have gotten more exercise on this bike compared to the others. Or at least my legs are screaming that to me.
I will add on to this as I go. Have some thoughts/suggestions/complaints(minor) to go over. But it is Friday night and I need to finish my beer and prep for the first "off road" ride tomorrow.
If anyone is wondering about the bag on the bike, it is a
Arkel Tailrider Trunk bag
and it does work with a dropper seatpost mostly. I do hit it slightly when dropping the seatpost. (edit: If you loop the back straps between the back 2 bars on the rack, then go form there, the dropper and your butt has less likely of meeting) I have been adjusting the seat height some, so it is not bad. Dropped it with a 6 pack in the bag and no issues.
Parts ordered and installed on the bike:
Garmin 830 with speed and cadence sensors (moved from other bikes)
EggRider V2
Wolftooth 46t chainring
Surly Sunrise handlebars
Ergon GA3 (large) grips
Cloud9 Kush Plus airflow comfort saddle (wide)
Second speed sensor magnet
Arundel looney bin bottle cage. ( ABC by Bikase does not fit. Might fit now with the wolf tooth system)
schwalbe johnny watts 2.6 wide
Orange Velo utility bars and rack
Sq Lab 610 ERGOLUX® 2.1 active
SqLab 710 grips. small
SqLab innerbarends® 410/402
Nopal CC2 lite Cargo cage (for bear spray attached to the Utility bars)
Cannondale Regrip side entry - Left but installed on the right so the bottle does not fall out on the side of the bike.
Wolf tooth B-Rad 2 slot mounting base
Wolf tooth B-Rad double bottle adapter
New upgrades:
Switched from the 170mm cranks to 165mm cranks. Undecided on this one. This decision was a medical thing with my hips and research. May have been overkill and just needed time to heal after a massive uptick in my riding. Where I see a plus for having the 165 mm cranks is it puts me in a 75ish rpm cadence in 7-8th gear and not on 9th gear all the time.
Upgraded rotors and pads to 2701938 203 mm rotor and Magura P.8 pads - Worth it.
Received my 21 Ah battery from Frey. (double check with them if your frame is compatible. It is the Frey fat CC battery.)
Bike bags I use but not all the time. These bags have accumulated over 3 ebikes. And can be used on both of my current ebikes.
Outer Shell Rolltop Saddlebag. Works with dropper seatpost and has the bare necessities of tools if i am not carrying other bags.
Outer Shell 137 Basket Bag for when I use the rack for a beer run. (stole this from my Surface604 Werk)
Arkel Tailrider bag. Can be used on any rack.
Wotow bike water bottle holder, handlebars. I use this for food and carrying other things like work phone, washcloth, etc
Rhinowalk handle bar bag. I use this when not using the rack. It is a great place for an external battery for the gopro, wallet keys.
Arkel Bug Pannier Backpack
Arkel Orca Large Pannier
According to Frey the stock chain on the bike is a KMC x9 with 124 links.
Also double check with Frey when ordering the CC. It has a bigger battery option (21ah) . Depending on when you order, you may get old stock that doesn't have the 21AH option. Seems the newer bikes are working off the CC Fat frame and accepts either the 17.5ah or the 21ah battery.
magura brakes and bleeding
Last edited: