Region

Canada
City

Halifax
We had a lot of requests for a bike with a belt-drive and Internal gear hub combo (low maintenance), a long-range battery, and a torque-sensing motor with throttle.
So,
we created one - Zen Photon
. As we set up a battery manufacturing facility in Canada, it will help us offer higher-quality batteries to all the N.American customers and vertically integrate the supply chain.
We had a few prototypes for a year and tested them thoroughly before getting this into production, and we are confident of the performance. Here are some specifications and pictures and deliveries begin in August.
Thanks to early supporters from this forum, including
@Deacon Blues
, Nelson, Leo,
@vincent
, and others.
52V,20Ah battery offers massive range and one could easily get ~75 miles or 130 kms with moderate pedaling
The custom 500W motor is tuned to offer smooth torque-sensing and more power than 350W motors from EU makers.
Front suspension fork with Air chamber offers a plush ride, and We offer a FREE Zen suspension seatpost for those who order before the end of July.
The BMS was designed to be UL-standard, and you may compare this to any other E-bike battery, and you will see this is a safety improvement.
It comes with a 4A charger that is UL-certified.
It has a color-LCD display with USB-C charging. More importantly, it has a battery %, not just 5 bars, so you get a better representation of the state of charge.
Left-hand thumb throttle for those who need it; assists up to 32 km/hr or 20 miles/hr.
Has all the bells and whistles - integrated front and rear rack, fenders, lights, etc.
We welcome dealers to carry this model throughout the US/Canada and offer generous margins so they can thrive in this tough direct-to-customer market.
Please click on the thumbnail to see high-resolution images.
Motor​

Zen Custom 52V, 500W, 120Nm torque, 32 km/hr (Canada), 45 km/hr (USA)
5-levels of pedal assist + throttle​

Battery & charger​

52V, 20Ah (~1000 Whr)
BMS tested to UL standard
52V, 4A, UL-certified charger​

Transmission system​

Gearbox/hub​

Enviolo Heavy Duty IGH – 380%
36H, Max weight 250kg
Enviolo Shifter Pro​

Front suspension​

Brakes​

Wheels and Tires​

27.5" MTB wheels with 36 spokes
and Schwalbe Super Moto-X tires​

Accessories, lighting, carrying capacity​

Adjustable stem, Full cover fenders, rear rack (25 kgs), front rack (15kgs), ZEN suspension seatpost​

Size and color​

17" (5ft 8" or below)
19" (5ft 9" or above)
Starlight White and carbon grey colors​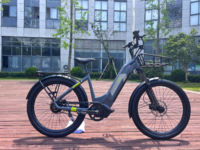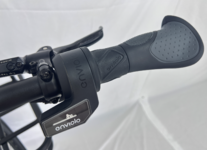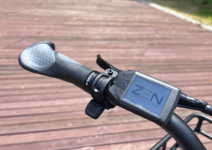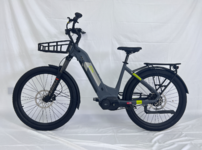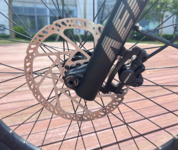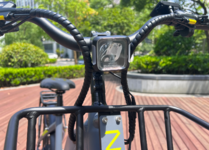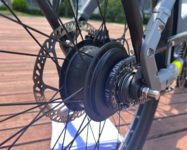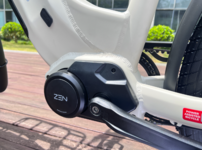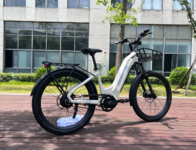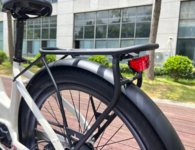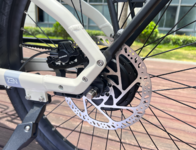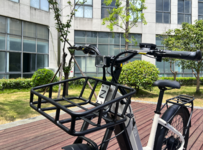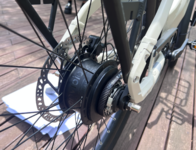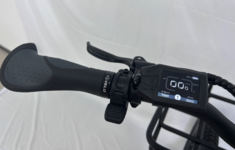 Last edited: