I love the dinky rack on the allant+8, but it is rated at only 15kg max load and so it is not good enough for touring.
I found a post on the PeterBurn.com blog where he described fitting a Topeak super tourist DX (disc version) rack to his allant+. In the pictures he was able to mount the new rack over the top of the existing rack, and use the spare mounting points near the axle rather than using the same mounting point as the existing rack. On the strength of this I bought the rack, but found that the rack legs were about 1cm too short to reach the unused mounting points. Unfortunately I can no longer access the blog (there is some wordpress security preventing me accessing it) so I couldn't see if I had missed a trick somewhere.
But the good news is that the rack fits perfectly if you use the existing mount points. The existing rack is attached by 30mm M5 bolts; you just need to replace these with 40mm M5 bolts and then both racks can share the same mount point.
One difficulty is that the bolts supplied with the rack to attach the seatpost rails to the rack are too long. You can squeeze the forward bolt in, but not the rear one of the pair (see first pic). So you need some 10mm M5 bolts there.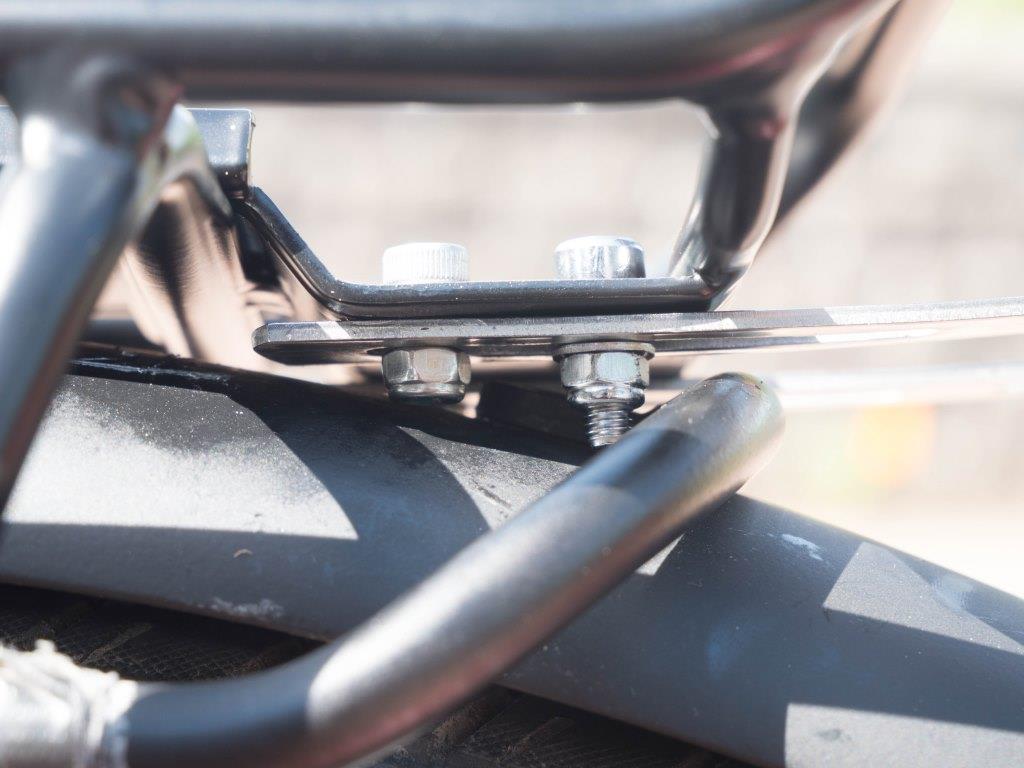 In the next pic you can see the spare mounting point. It appears to be to the right of the existing rack mount point in the pic but it is also lower down, hence the problem.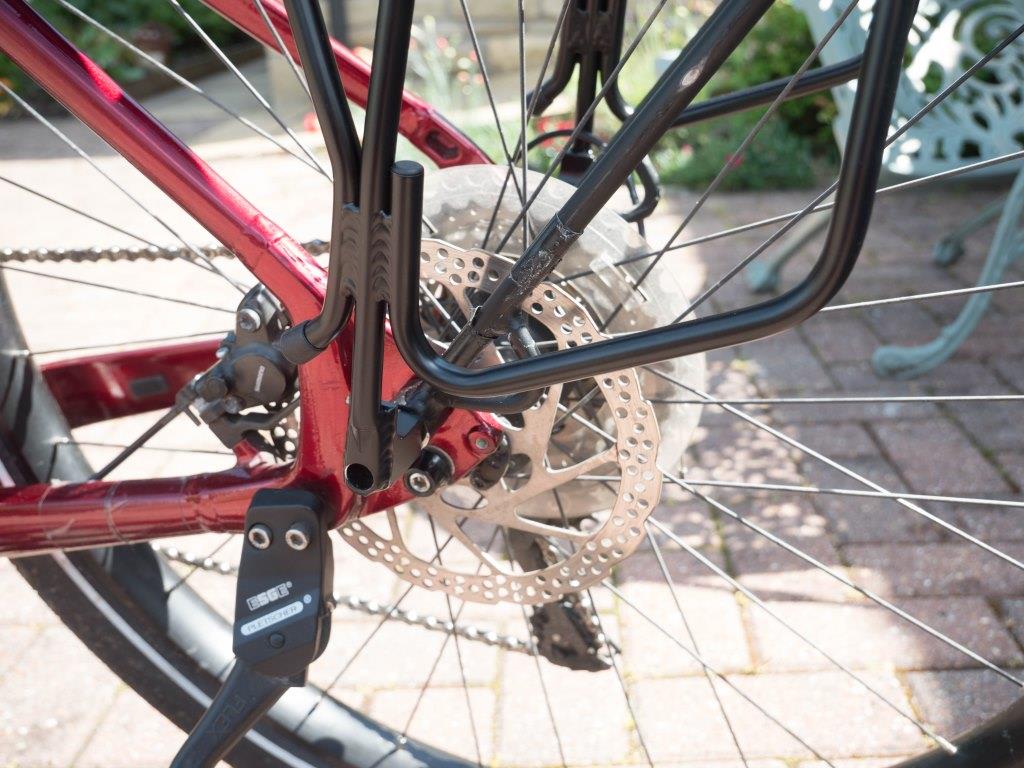 In the next bpic you can see the new rack mount sitting on top of the existing one. Although the rack mount sticks out quite a long way, it is mostly hollow so the replacement bolt only needs to be 10 mm longer rather than the 30mm longer it looks like will be needed. Also you can see that the new rack actually protects the gear cable, which the old rack didn't.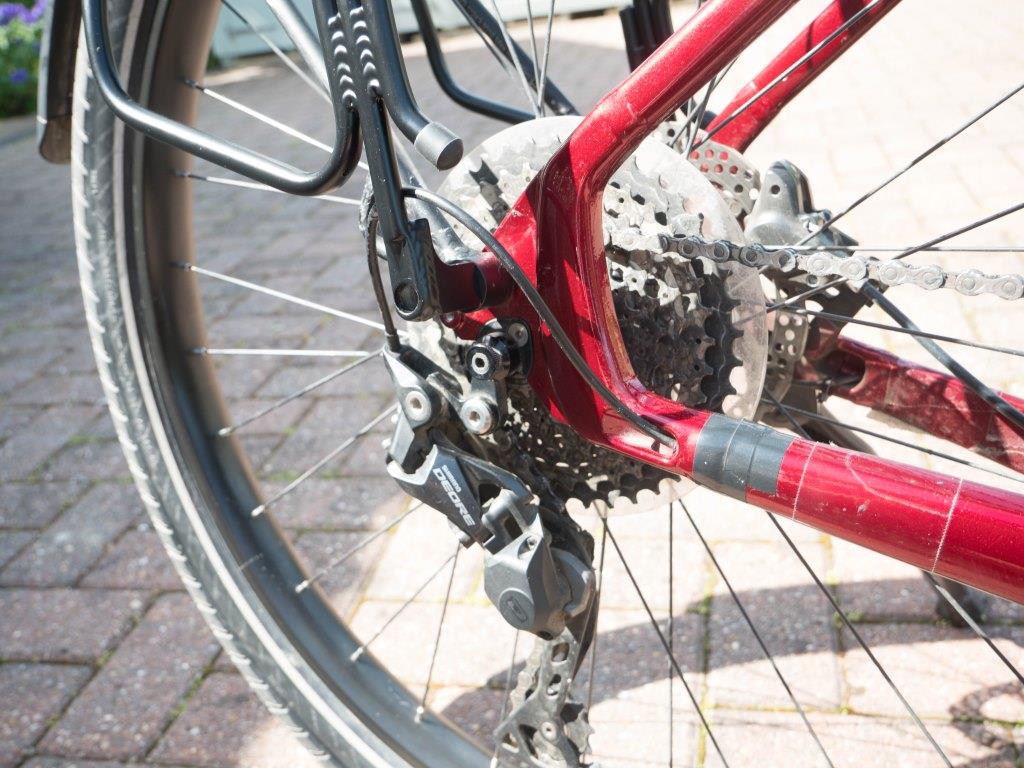 next pic shows the whole set up, with the topeak rack sitting above the existing rack. No contact points or other worries. Note that you need to replace the exxisting seat clamp with an eyeletted one (I ised the Bontrager QR one) to attach the rack rails to.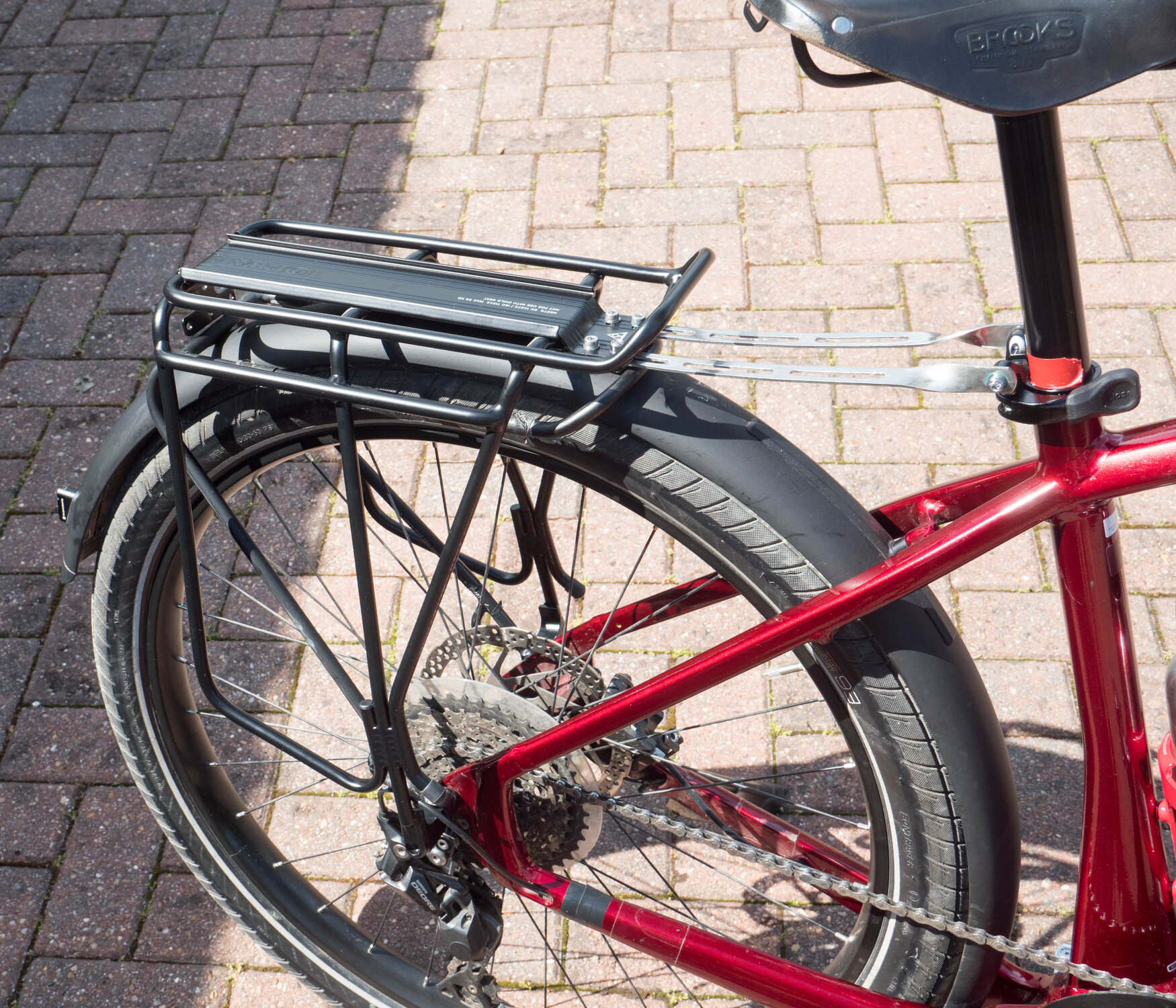 So to recap you need:
1) Topeak super tourist DX (disc) rack
2) Eyeletted seat post clamp eg Bontrager
3) 2 x 40mm M5 bolts
4) 2 or 4 x 10mm M5 bolts
This rack takes 26kg, so it is fine for touring. My Ortlieb panniers fit very well. If you are in the UK, this rack is a bargain at £25.
I hope this helps anyone else who wants to use their allant+ 8 for touring. (Incidentally I have Tubus Tara rack on the front, which works very well).
Last edited: