If you're starting out to tune, or re-tune, your Bafang Ultra G620/M510 motor, you've come to the right place. There's a lot to setting up an Ultra to ride the way you want, but if you take it a step at a time it won't be as daunting. You don't have to do them all at once - I actually recommend against that.
I've created a series of threads covering the different aspects of Ultra tuning - this thread lists them all. I recommend going in this order and doing test rides after each:
I'm not intending to follow-up with additional posts in this thread, and I ask that you think hard before responding here. Ideally, this would be the only post in this thread. Information material to Ultra setup should be posted to the appropriate thread linked above, as should suggestions/criticisms/corrections. I'm also open to DMs if there's something you want to ask or discuss off of the actual setup content threads linked above.
EDIT: I decided to create a thread documenting where prior Bafang Ultra tuning guides have gone wrong:

For the past few weeks I've been on a mission to finally get our Bafang Ultra motors (UART) tuned. I've learned a lot along the way, thanks to some posters here and to some reverse engineering. There have been several guides posted on the interwebs (old joke, sorry), which surprisingly have...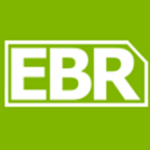 electricbikereview.com
EDIT: Added a
"Quick Start" post
for those who don't want to devote of time/energy into the tuning process.
Last edited: