Region

Canada
City

Red Deer
I recently swapped my tubed 45nrth studded tires on my fat bike over to a set of 3.8" Maxxis Minions and found the seal on the Wrathchilds to be too firmly seated to the wheel rims to be removed by hand strength alone. I also found it far more difficult with the much beefier 4.5" tires as they can be hard to obtain a grip on to. Something had to give and it wasn't going to be me. I found a quicker and far easier method by supporting the sides of each wheel using pieces of 2 x 4s for max leverage and raised them far enough above to protect the rotors/cassette.
Standing on one side of the tire and with a firm hold on the other side of the wheel, it was simply a matter of applying enough downward pressure with my foot to release the tire from the inner rim's grip.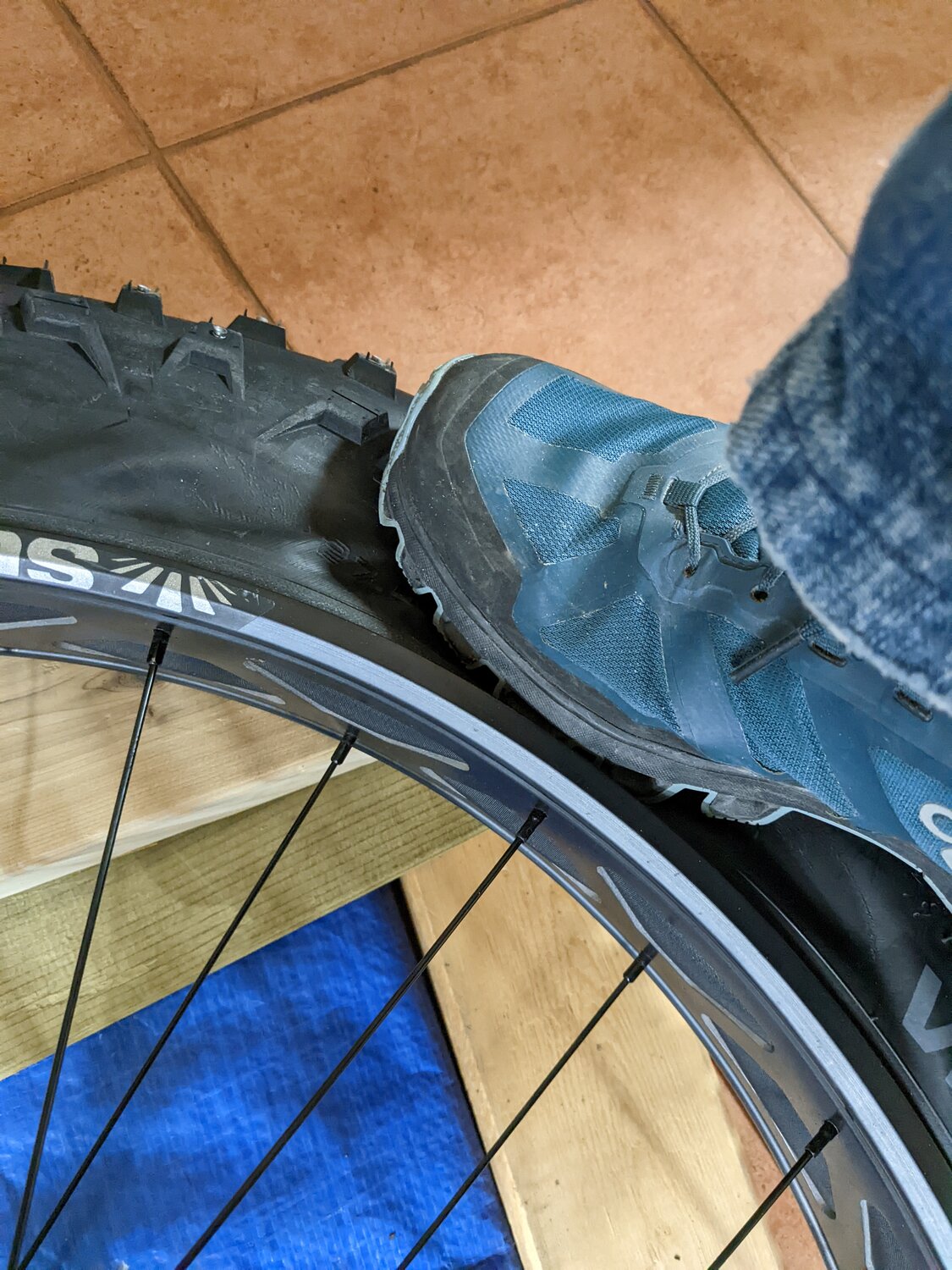 The tight grip of the bead succumbs to the force applied by my foot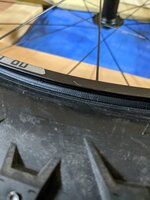 With the wheel placed back on the wood, stretching the remaining few inches of bead onto the rim with both hands was fairly straightforward.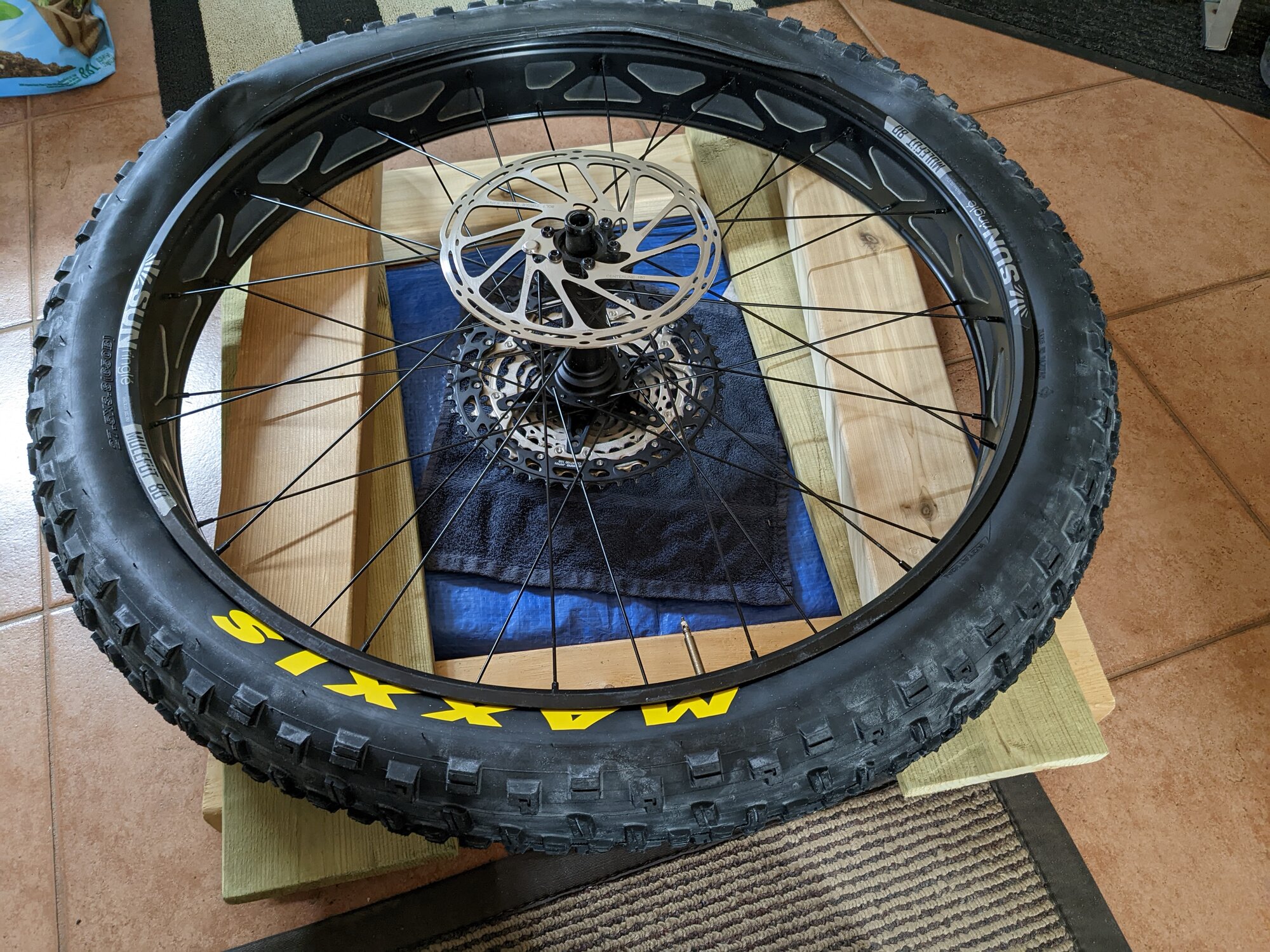 This method for me worked like a charm and the other tires came off and were installed on the second rim even faster.