Region

USA
City

Carlsbad, CA
My own approach to pedaling seems pretty common here: Contribute what you can at relatively low assist level. Use more motor only as needed. Nothing magic about this choice, just the way some like to ride.
Question: If that's you,
I'd like to hear how you handle cadence on the ebike you ride most.
Not talking controllers, sensors, or computers here — just the crank RPM range you
actually
ride. Also where and why.
I'll go first: Just a 70-something casual rider with bum knees working up to hilly 50-mile rides after a long cycling hiatus. Ride a 500W rear hub-drive 9-speed with 31- to 95-inch gearing.
On flattish terrain, I find myself gravitating to a
freely chosen cadence
(FCC) of 80±5 RPM.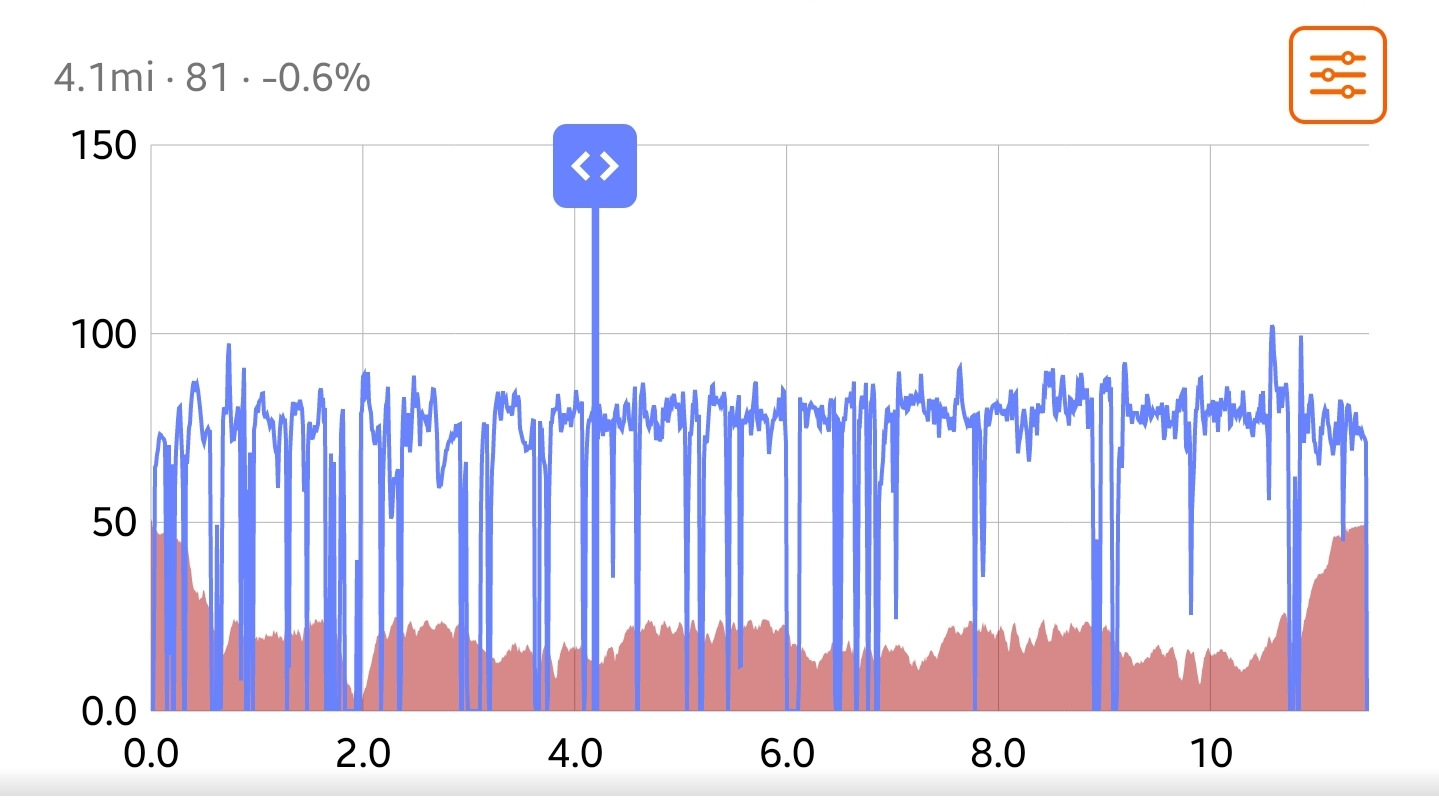 Typical RideWithGPS recording. Full metrics at bottom.
This FCC isn't a conscious choice. Seems mostly comfort-driven — primarily by my finnicky knees.* Speed's generally acceptable at PAS 1/9, and muscles and cardiovascular system are willing to play along on all but the steepest hills. So I just make it happen — first with gear changes, then PAS. Most hills have little impact. The larger dips in cadence just pull my average cadence down that much more.
* The science on cadence is full of conflicting guidance for casual riders. I just do what my knees tell me to buy more years in the saddle.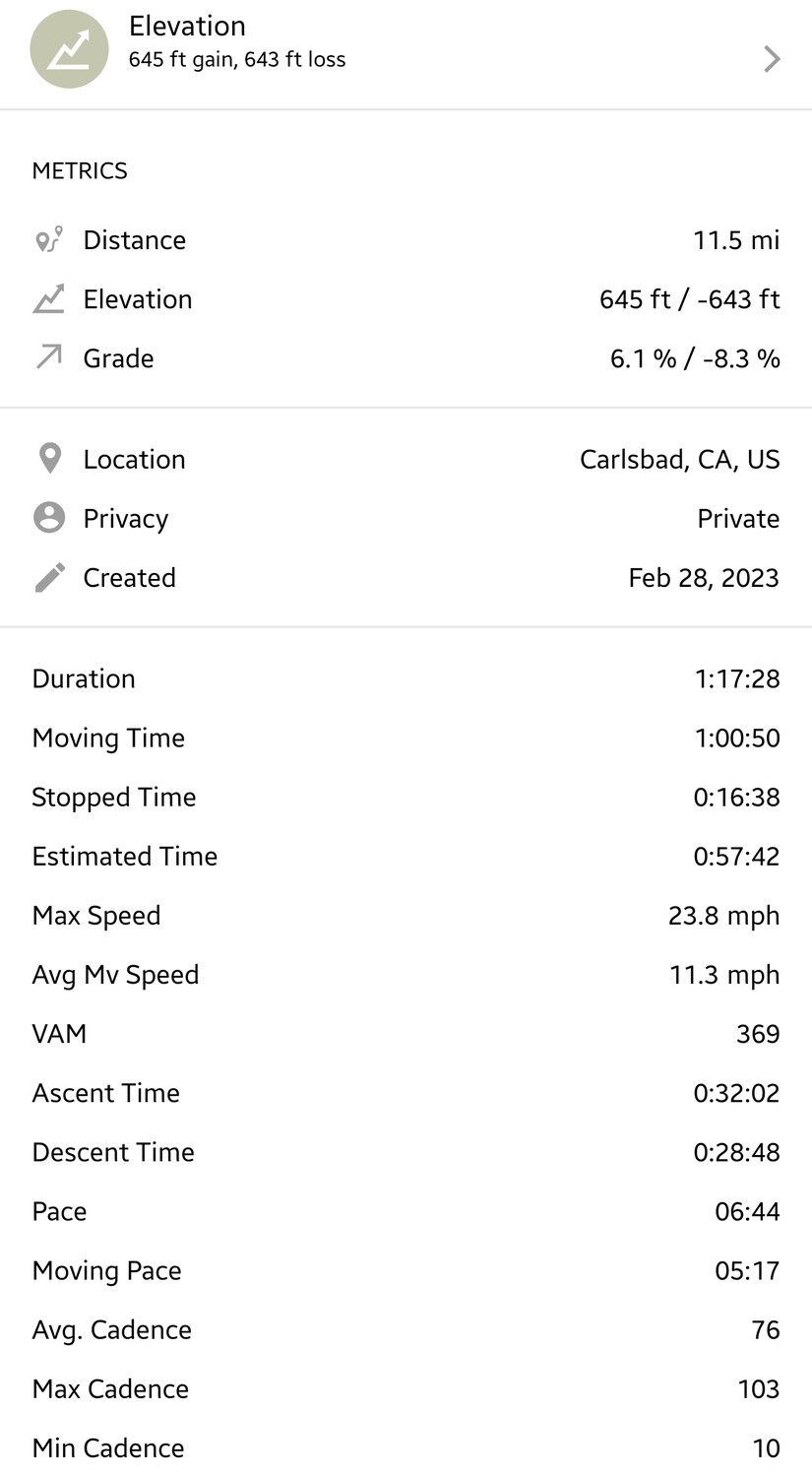 Last edited: