Administrator
Staff member
Hi guys,
Last week the folks at EVELO mentioned a new model called the
Galaxy Lux
that has just launched today! I wanted to share my thoughts real quick. It's basically an "upgraded and enhanced" Galaxy 500 with larger 48 volt battery, similar motor (torque sensing mid-drive), and the same automatically shifting continuously variable transmission from Enviolo. I have reviewed the
Galaxy 500 here
which could serve as a starting place if you're considering the Galaxy Lux, and hopefully I'll cover the new model directly someday as well.
In short, this is a great option for petite riders because it uses 24" wheels. Most electric bikes use 26" to 28" wheels that elevate the frame from the ground, this one is lower. The Galaxy Lux is a step-thru ebike with a deep wave frame, and it's using the fanciest drive systems with a throttle, drivetrain with automatic shifting and clean quiet belt, and also has a smartphone app. The bike should be easy to mount and stabilize, but some of the weight is high and towards the rear due to the battery position. In addition to the rear rack, it also includes fenders and lights to keep you clean and dry. The riser stem, swept back handlebar, and ergonomic grips combine to provide a comfortable upright body position.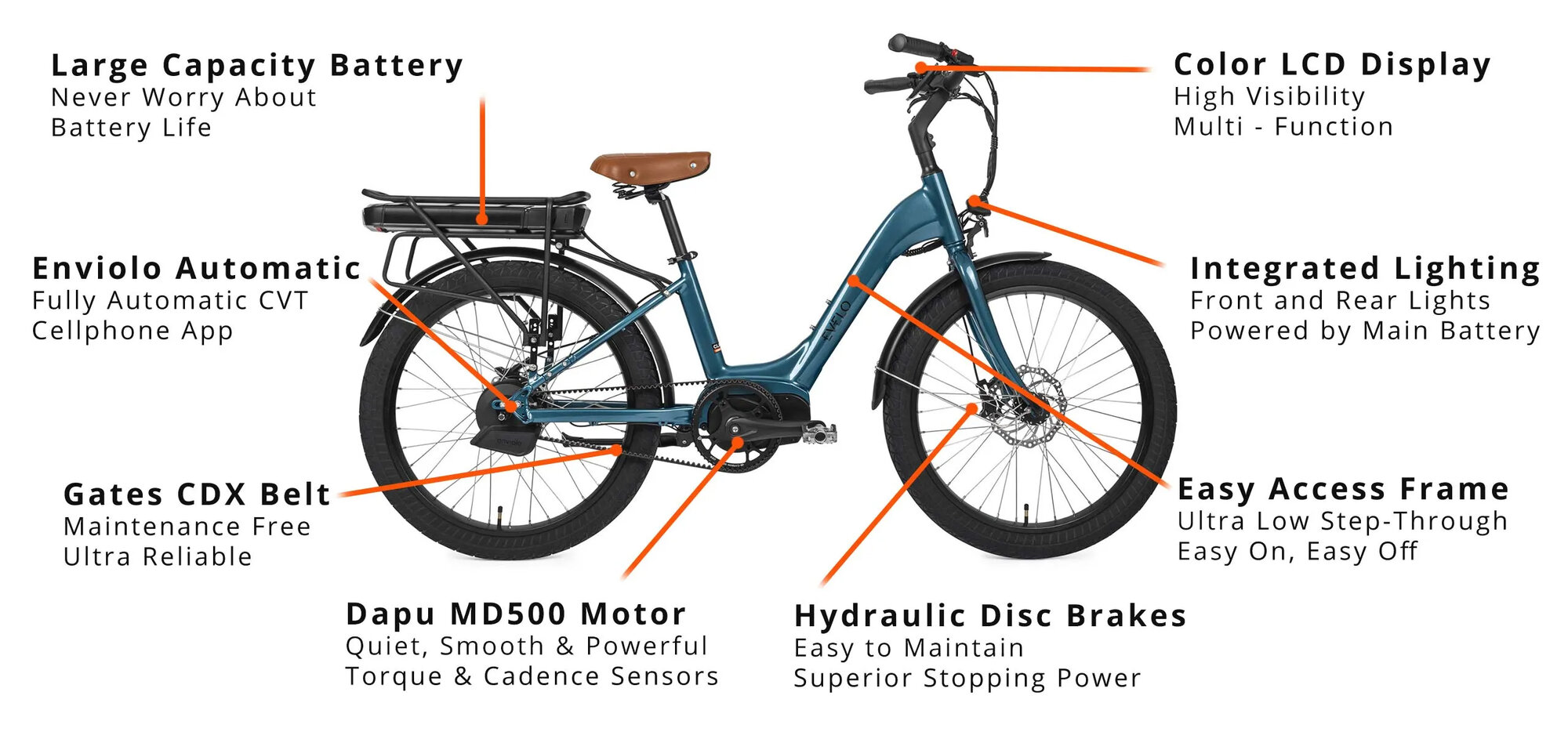 EVELO is one of the early ebike brands that I actually bought and tried before launching EBR. It's neat to see them continuing to offer unique, thoughtfully designed products. They provide a great warranty, and are easy to work with in my experience. This is not a paid post, most of my reviews for them have been unpaid as well. Just wanted to share what I was seeing and hope it helps someone