My new Omega was delivered on June 22. It arrived in good condition with a minor paint scratch on the front wheel, something easily fixed with some matt black Testors model paint. It was an easy assembly, just mounting the handlebar, with stem attached, to the steering tube and installing the front wheel. I checked all key fasteners on brakes and drive train and confirmed that all was installed to proper torque specs.
I did order the bike with the extra battery and rack, which is supposed to land in Tacoma, WA on August 6 and should be sent out by mid August after clearing customs and arriving at the Seattle fulfillment warehouse. The bike is really a subtle stunner with its metallic, pearlescent white paint w/ smokey silver fork and accents. The paint is hard thick and appears to be very durable...only time will tell.
The lines are clean and simple, the layout of the cockpit is uncluttered with the wires, cables and hydraulic lines cleanly arranged and well managed. It appears that most cables coming out of the cockpit go to waterproof male/female plugs/joints prior to disappearing into the frame a thoughtful choice that allows the display, headlight, etc. to be swapped out simply by unplugging and dismounting with the need to run new wiring through the frame. Given its strong motor and large battery, it is somewhat of a wolf in sheep's clothing with rather subtle if not tame looks but dynamic ride performance. I made the following modifications and additions:
Ergon Biocork grips
Hammerhead Karoo 2 cycle computer with GPS mapping, customized display with hear rate,
Garmin cadence sensor on left crank
Accessory bar at the center of the handlebar
Sun Co. clip on thermometer
Quadlock phone mount
horn
Spurcycle bell
Knog PWR Trail light with 5,000MaH battery pack/phone charger
Kinekt spring loaded, 30 degree rise stem with stem cap computer mount
Kinekt seat suspension seat post
Selle Anatomica H2 leather saddle
Rack Time seatpost clamp rack
Rosewell 13L trunk bag with bright reflective piping and rain cover
Light and Motion Seca 1800 lumen headlight with three steady on light levels and a lower amperage daytime pulse mode
Vee Rubber 26x2.8 Speedster tires mounted tubeless
Busch & Muller rear view mirror
The bike is easy to access with its deep step through. The frame construction, buttressing and welding is very robust and there is no perceptible twist, frame instability or wobbling at higher speeds and moving through turns.
The motor is whisper quiet, in fact all I really hear is tire noise and the sound of the servo-motor in the hub interface changing drive ratios. I am avoiding using the word "gears" as there really are none in the Enviolo CVT. Getting accustomed to automatic shifting was quick and easy, really trusting it to be in the right ratio for the terrain has taken a bit more time but is done now. I have discovered that getting into the lowest ratio, while pushing hard up a hill does require a very brief easing up, if not a slight pause while pedaling. A brief hicup at top dead center with the cranks and then immediately resuming pedaling takes the pressure off and allows the servo to push the CVT into the lowest gear. It also helps to do this at speed around 22 mph where I ease up, get the pressure of the hub and lets the servo get into the highest ration for lower cadence at 25+mph. In between those two conditions it's fully automatic with no help required of the rider.
Mounting my phone near the right handlebar grip allows me to easily switch between Automatic and Manual mode. I was using manual far more at first but now that I have come to really trust the Automatiq function I rarely am in manual shift mode. Still it is nice to have the phone connected to the hub interface for information and easy switching. Once one learns to trust the shifter to keep you in the right ratio, the wireless, handlebar controller is almost never used.
All my prior bikes were Bosch powered with 250 watt motors peaking at 350 with 85 Newton meters of torque. This bike, with its Japanese Dapu, mid drive motor is 750 watts, peaking at 980 with 115 Newton meters of torque really has quite noticeably more zip and oomph, to use technical terms. 30% more torque makes a big difference in power, acceleration, hill climbing prowess, exertion level and power use. Despite its large 720 watt hour battery, it is easy, in the higher assist levels, to run yourself out of battery if you are not paying attention. Going up a 10% grade at 12 mph with a 190 lb rider on a 70 lb. bike, in PAS-5 is a perfect configuration for rapidly depleting a battery. However keeping the bike in PAS 2 on flat ground I am able to return home after 28 miles with 46% of the battery remaining. I will do some total range tests once I have battery #2 to bring along and I can ride #1 down to 10% remaining.
I have altered the ride position to suit my comfort zone which is to say the stem is at the bottom of the protruding steering tube with the spacers on top of it. Also the replacement Kinekt spring loaded suspension stem has way less rise than the stock one. Over all my riding position is more sporty and forward leaning, less upright than stock, which is how I like it, being used to riding a Cannondale Topstone Neo Carbon 3 a gravel ebike with drop handlebars. Completing the comfort profile is the Kinekt spring loaded, parallelogram seat post with a Selle Anatomica leather saddle with an open slot down the middle, which has been my saddle of choice on most of my ebikes for four years now.
I bought this bike to help me rehab from some health challenges that left me with less muscle mass and reduce lung capacity. As we live at the top of a 500 foot hill all rides end with a steep climb. Riding this bike has gotten me back on my other bikes for more vigorous, exercise based distance rides.
The Omega is perfectly suited as a daily automobile substitute, riding around town to appointments, using a rack mounted grocery basket or a trailer to pick up groceries, tools, haul stuff down to our boat, etc.
Nancy and I went on a 27 mile touring ride out into the river valley just north of town, cruising comfortably in PAS2 at around 20mph. If I want to go faster than that I up the PAS level, 22mph at PAS3, 25mph at pass 4 and 27 mph at PAS5 These are sustainable speeds on flat terrain, decent roads and at a comfortable cadence. The last of the ride, coming up the hill to our home, there are two blocks at 18-20% grades that I can easily pedal in PAS4 in not quite the lowest ratio, moving uphill at around 7-8 mph. Overall I find this a nicely designed, well thought out, robustly built bike.
Any review of an Evolo bike would not be complete without acknowledging the superb support Evelo provides. They have been designing and selling their bikes exclusively in the USA since 2012. The are assembled in Taiwan and distributed out of a warehouse near Seattle. When I have called their tech support team, about half the time I get right through to a person. If not I leave voice or email and someone friendly, courteous and smart gets back to me.
If there is any indication of a part being needed it is usually shipped out with tracking notification that same day. Being just 85 miles north of Seattle that means next day delivery...YMMV. This my first DTC (direct to consumer) ebike. Thus far my experience with the bike and the team standing solidly behind it has been outstanding.
This a fun bike to ride, good looking, solid, well made, with great support and well worth the premium price it commands.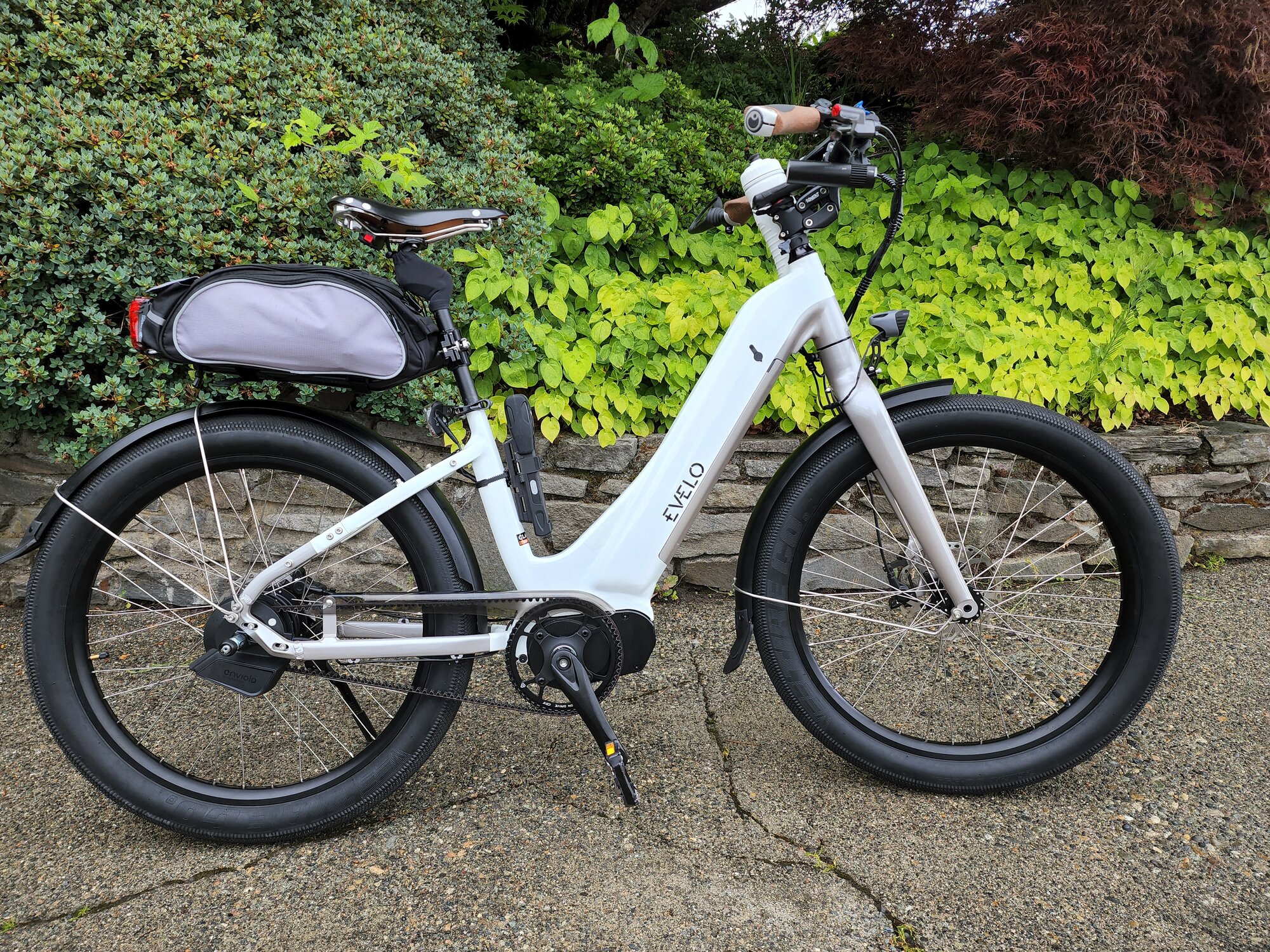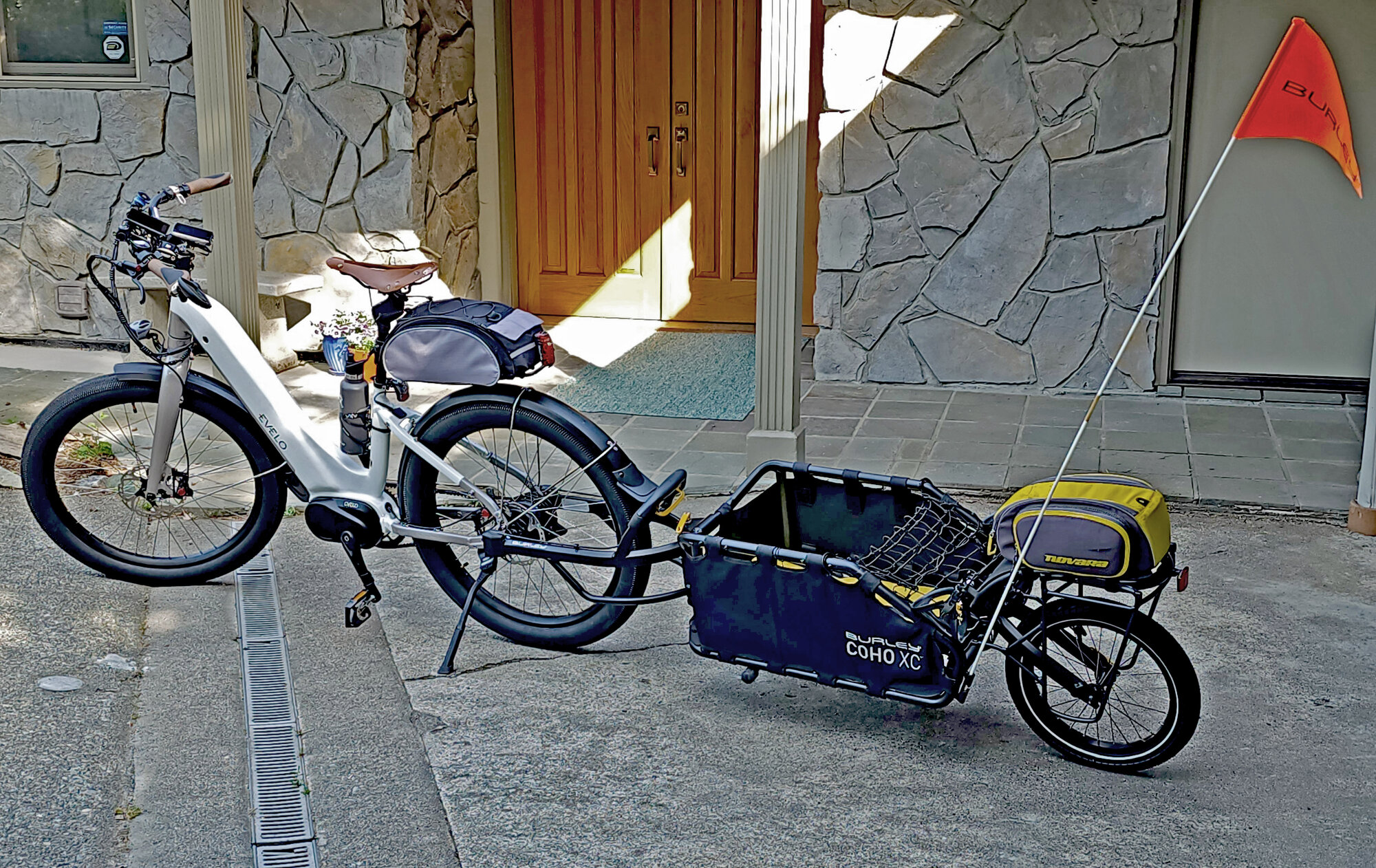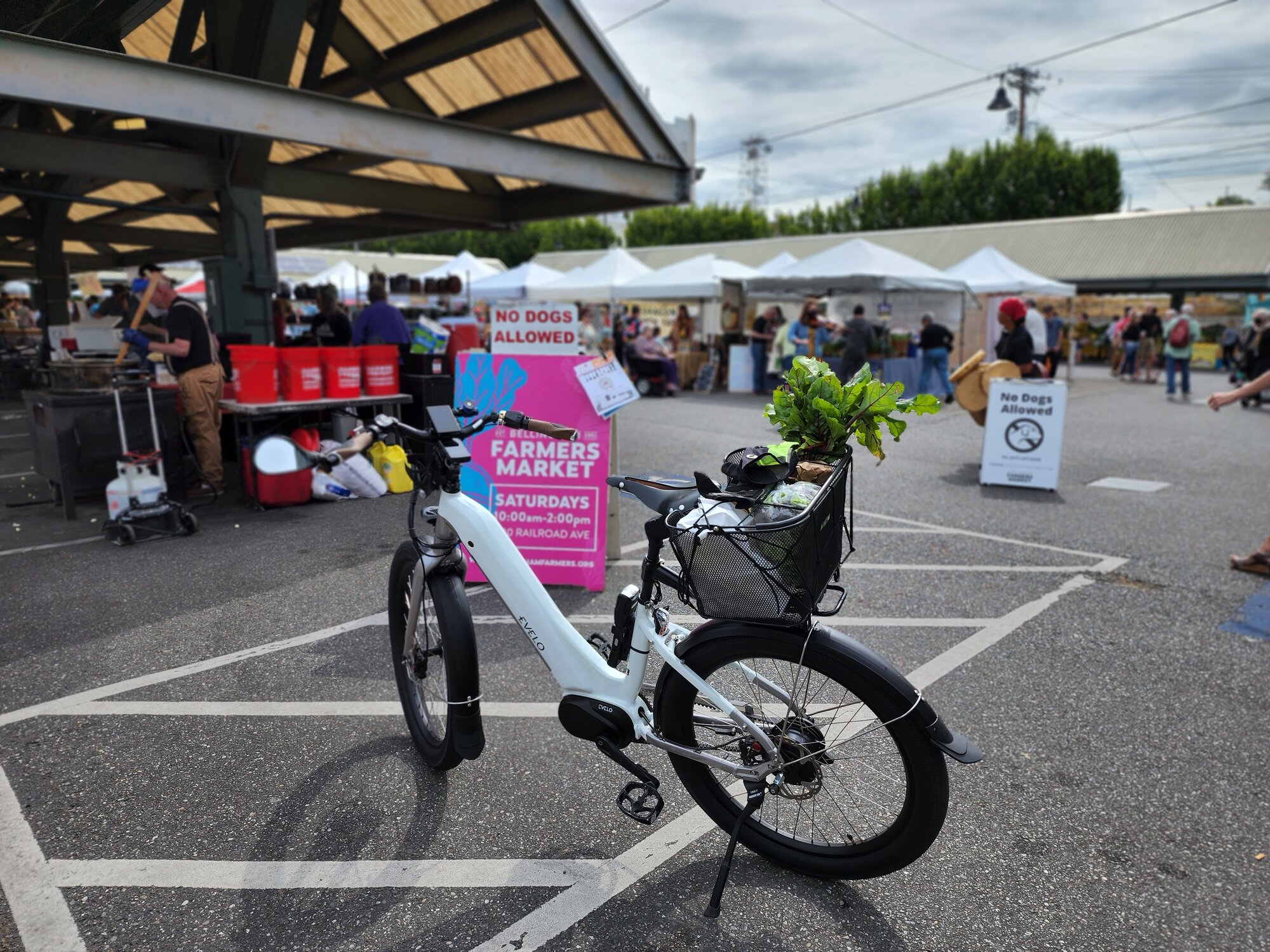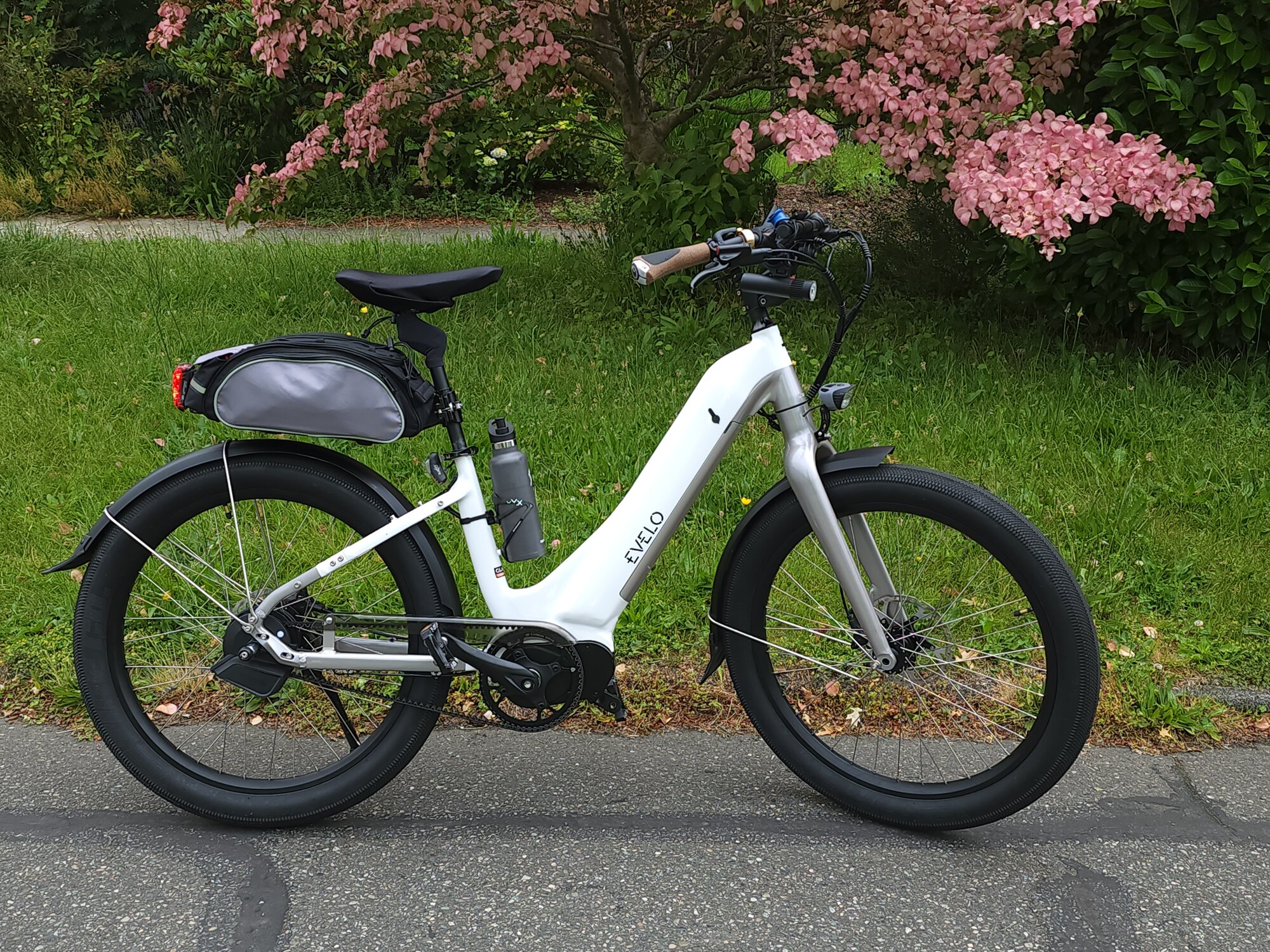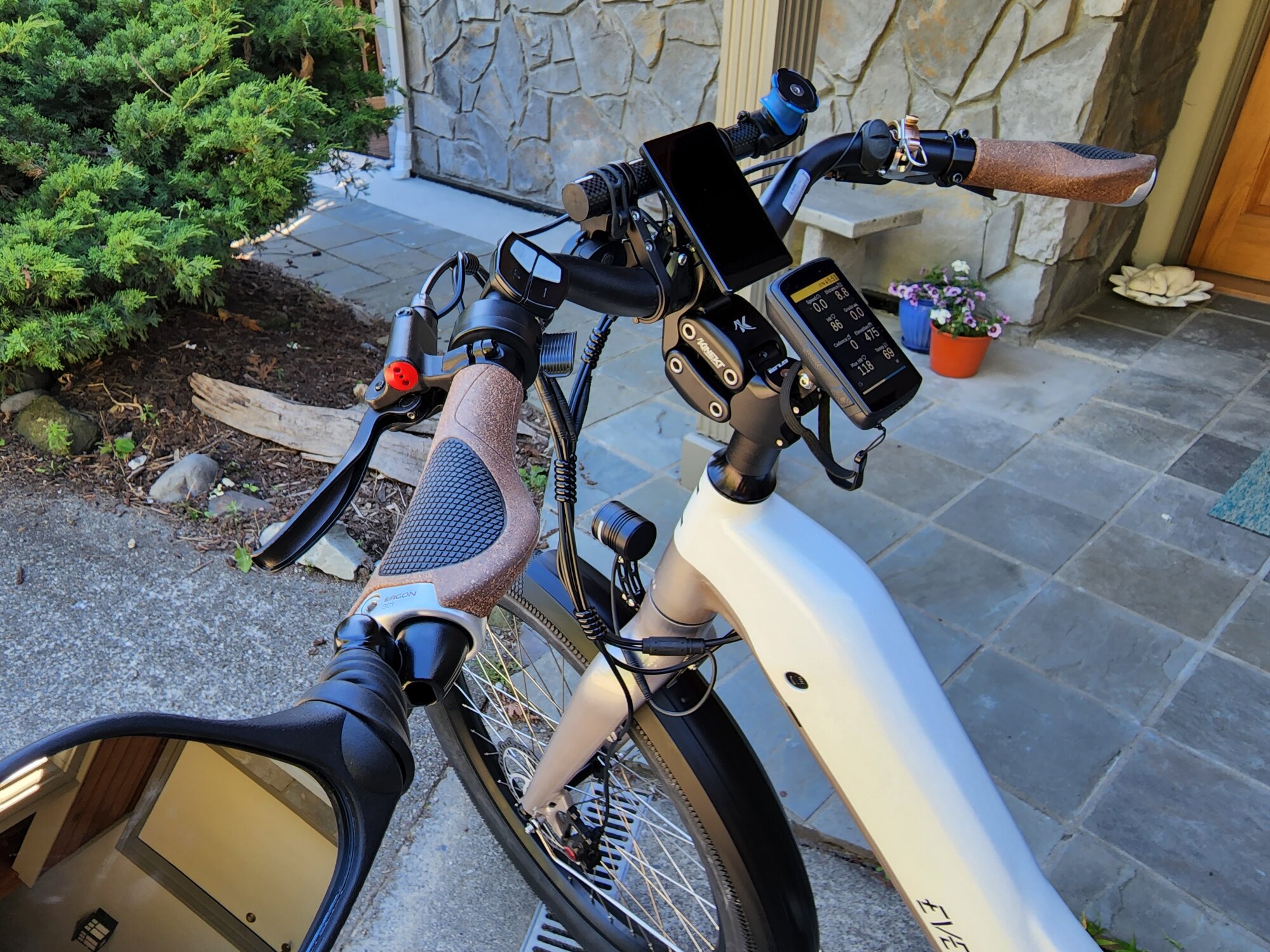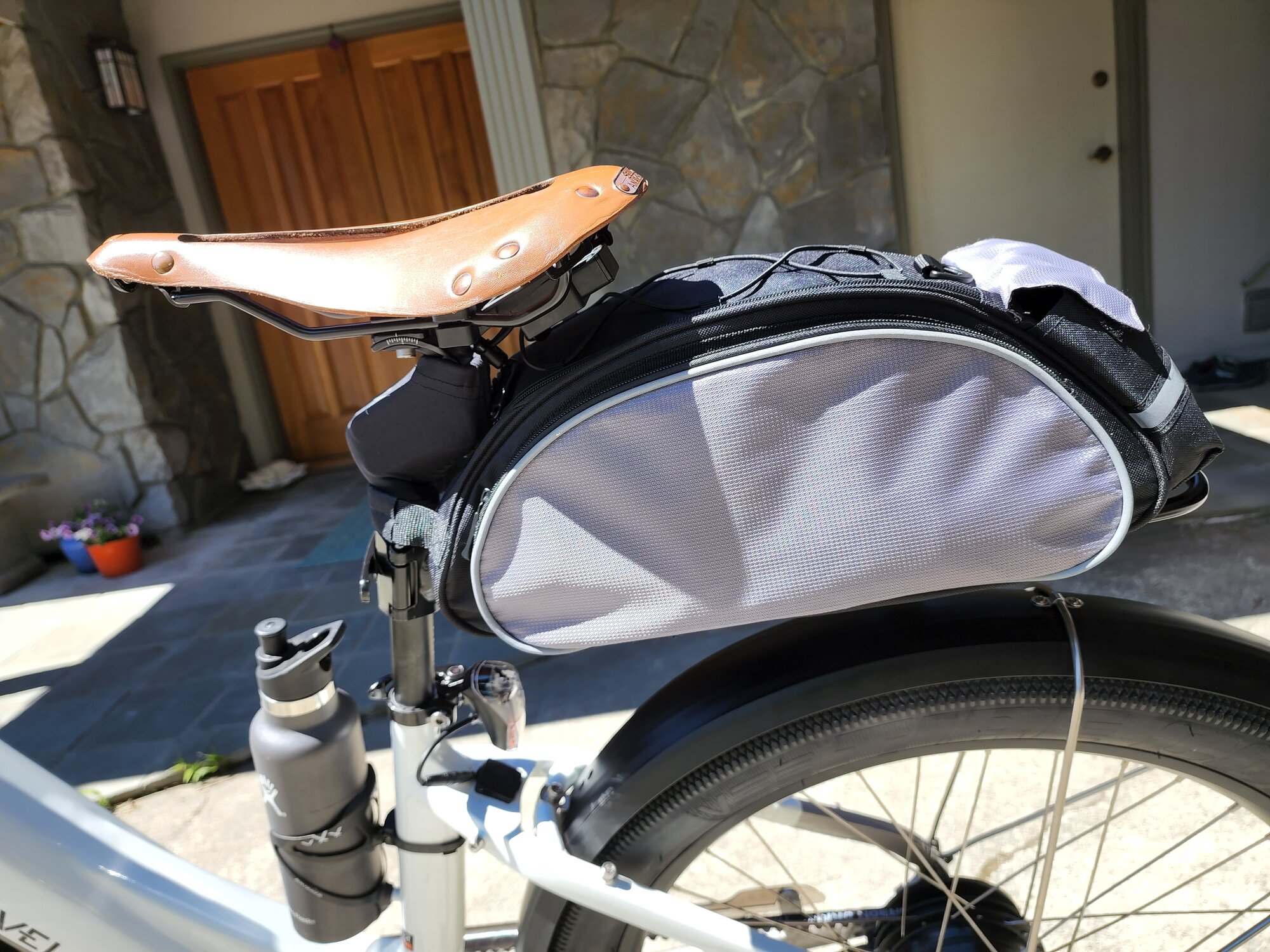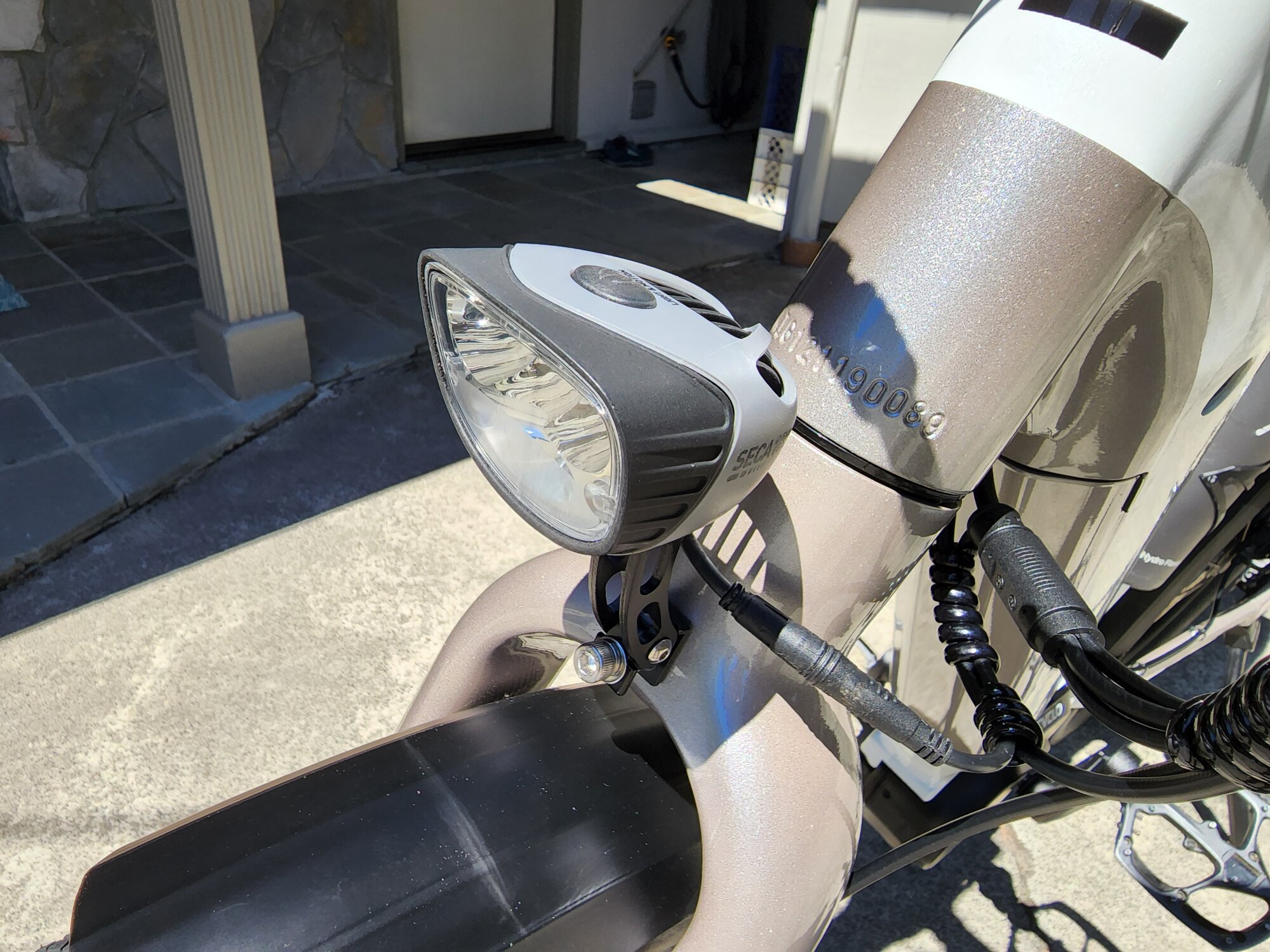 Last edited: