Hi all - nice to become part of this community, which has already been really helpful. I'm in the UK.
My Lishui controller has died, as did my display. I've ordered a DPC18 display, and controller which have arrived, but the controller (shown in the second photo below), gives full power from the motor even on PAS 1.
I've got a programming cable which I have used to program my middrive BBSHD, but that cable/software doesn't want to read the hub, so I can't change the PAS settings. Note that the new controller uses a torque sensor, whereas the Lishui had a three pin wheel magnet sensor. The Lisihui label has scratched pretty badly, but it looks like this:
The replacement controller I purchased is this: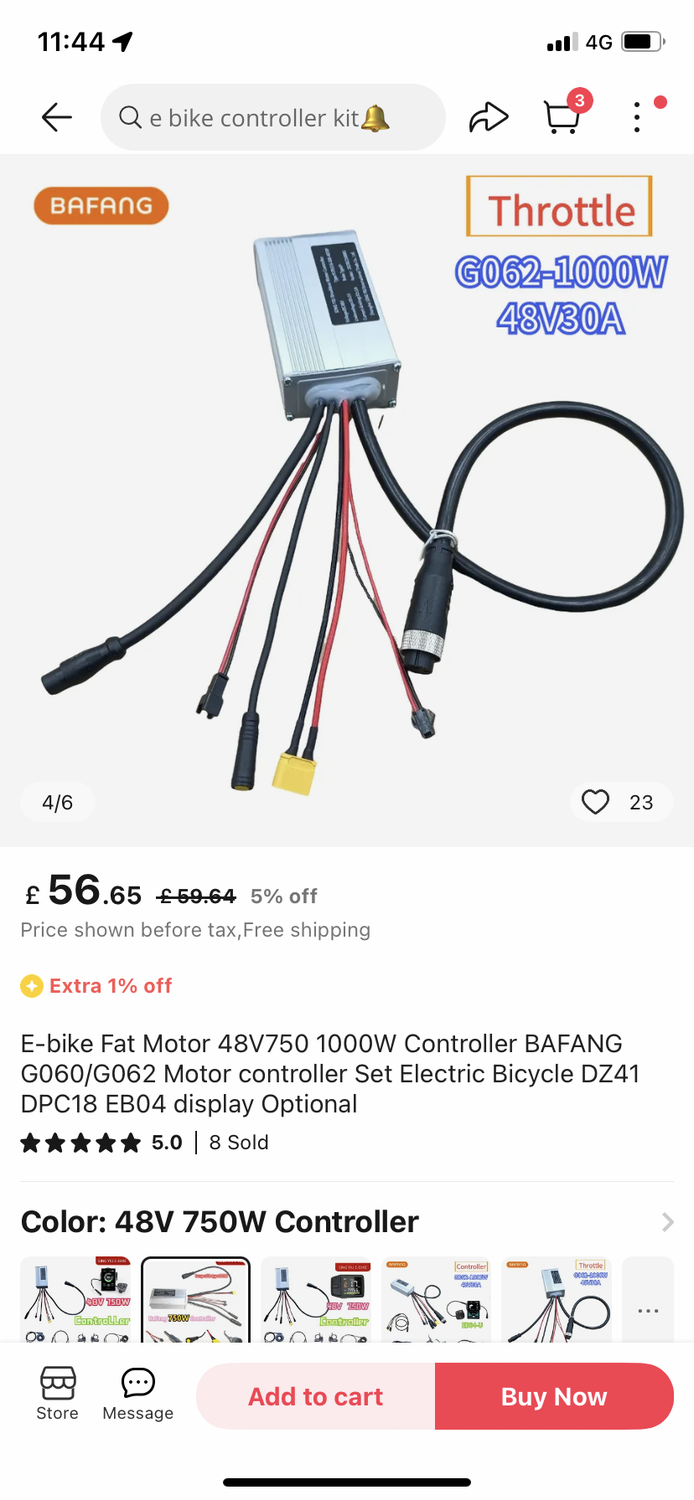 Questions:
1) Is it possible to program the replacement controller with the normal mid drive bafang cable, or do I need something else?
2) Have I even bought the right controller?
3) If I've bought the wrong controller, can someone please send a link to the correct one?
Thanks in advance