The throttle is a cool application of a magnetic sensor chip.

.

There's a magnetic ring that rotates past the chip,.

View attachment 159611

.

The chip is a three wire device, with power, ground, and output which varies from a half volt to 4 volts depending on the magnet position.

.

The parts probably cost about 50 cents, and it took me about a half hour to reassemble properly after I opened it up.
I took mine apart too.
I always have to know how things work.
I remember some people saying that their throttle stops working when it gets wet so I think that I'm going to take my throttle apart again and coat the computer chip with silicone to seal it.
I don't have my PAS sensor hooked up so if my throttle fails I have to pedal with no power assist.
I also decided to keep a spare throttle in my tool kit.
I've got quite the collection of throttles. Lol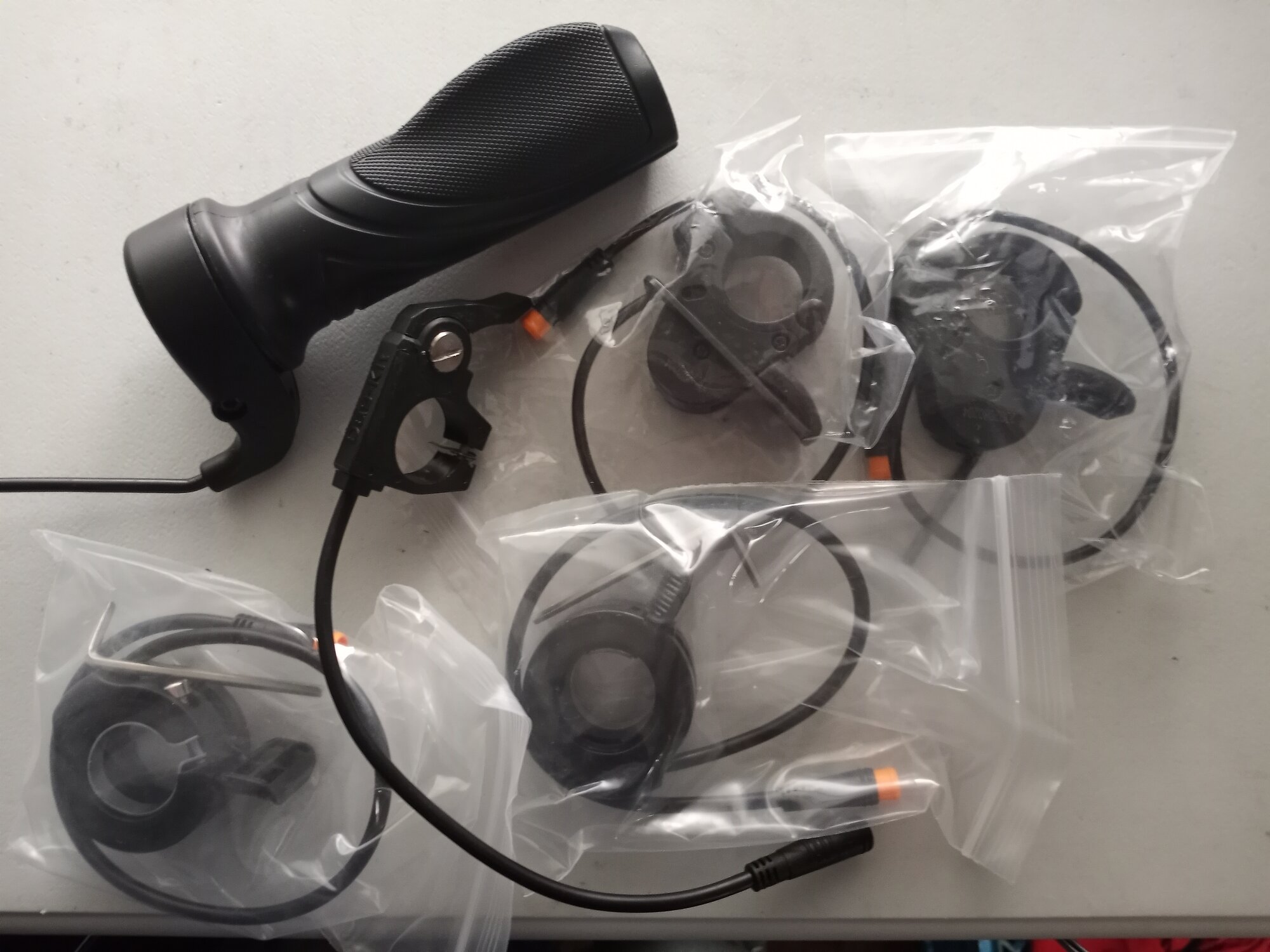 PS,.. The full twist throttle kinda sucks because it's too hard to hold it steady on rough roads or trails.
The half twist throttle is a better option because you don't have your entire hand on the throttle.