Region

USA
City

Greenwood Village, Colorado
It had been a while since i'd been to the city. The last time I was there, I don't recall seeing any e-bikes. Probably because they didn't exist. But on a trip there a few days ago, I had a short list of things that I wanted to do - and one of those was to check out the e-bike scene...which I assumed was robust and vibrant. I was not disappointed.
However, it didn't take long for something to stand out. Most of these bikes looked the same. And when I say most, I mean a solid 99% or better. A large number of these seemed to be used for delivery or messenging of some sorts. A little Googling suggest these may be from the Arrow brand, but admittedly I was too interested in their modifications than what was scribbled on the frames.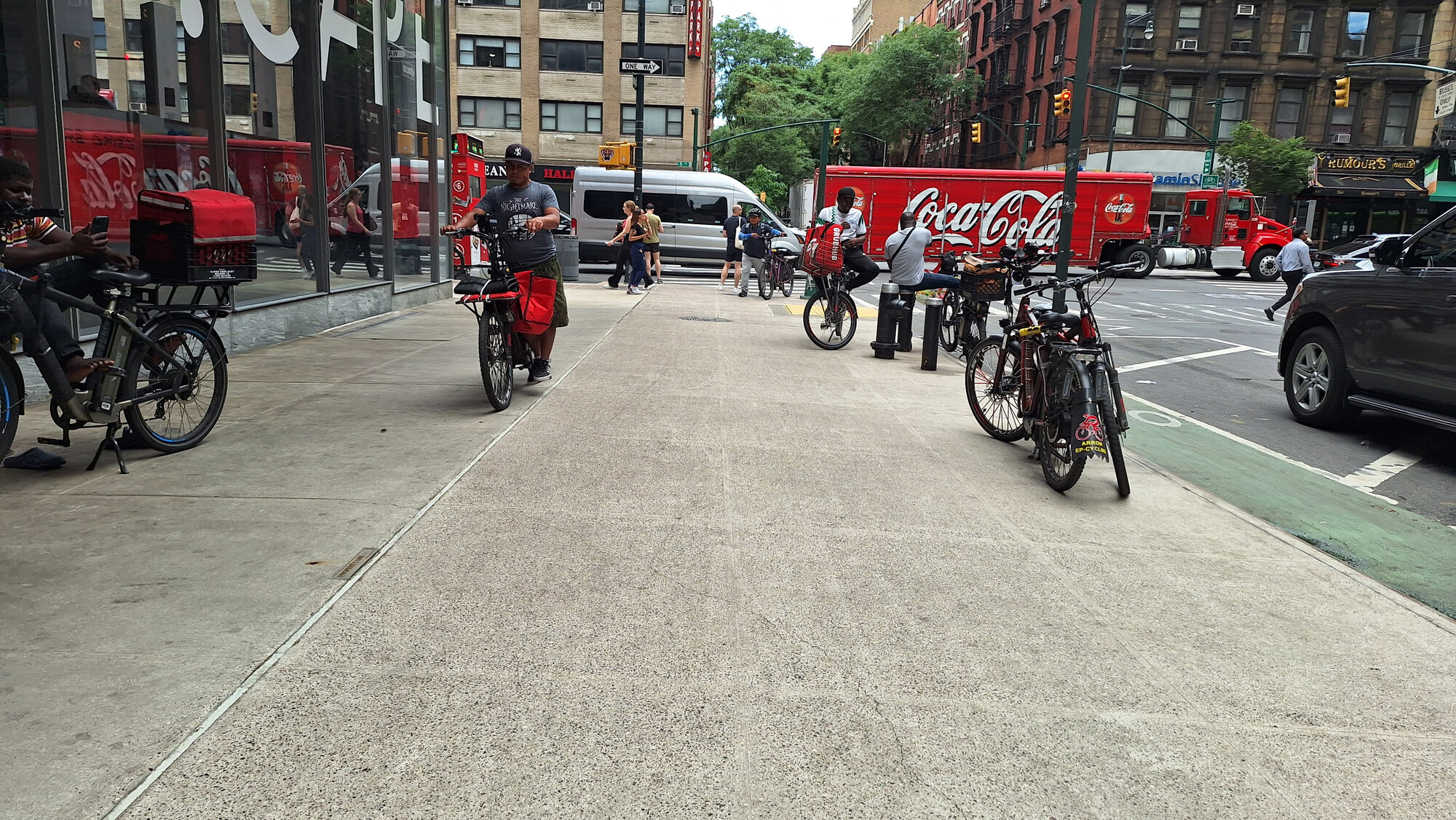 These were mostly hardtails with long chainstays as the batteries are tucked between the seat tube and the rear wheel. Seems like most had some front suspension, fenders, racks and hub-drive motors with throttles. Most were covered in some sort of tape. The battery packs look like they could be swapped among the bikes - all the same. They also have some sort of funky box under and around the bottom bracket - a BMS maybe?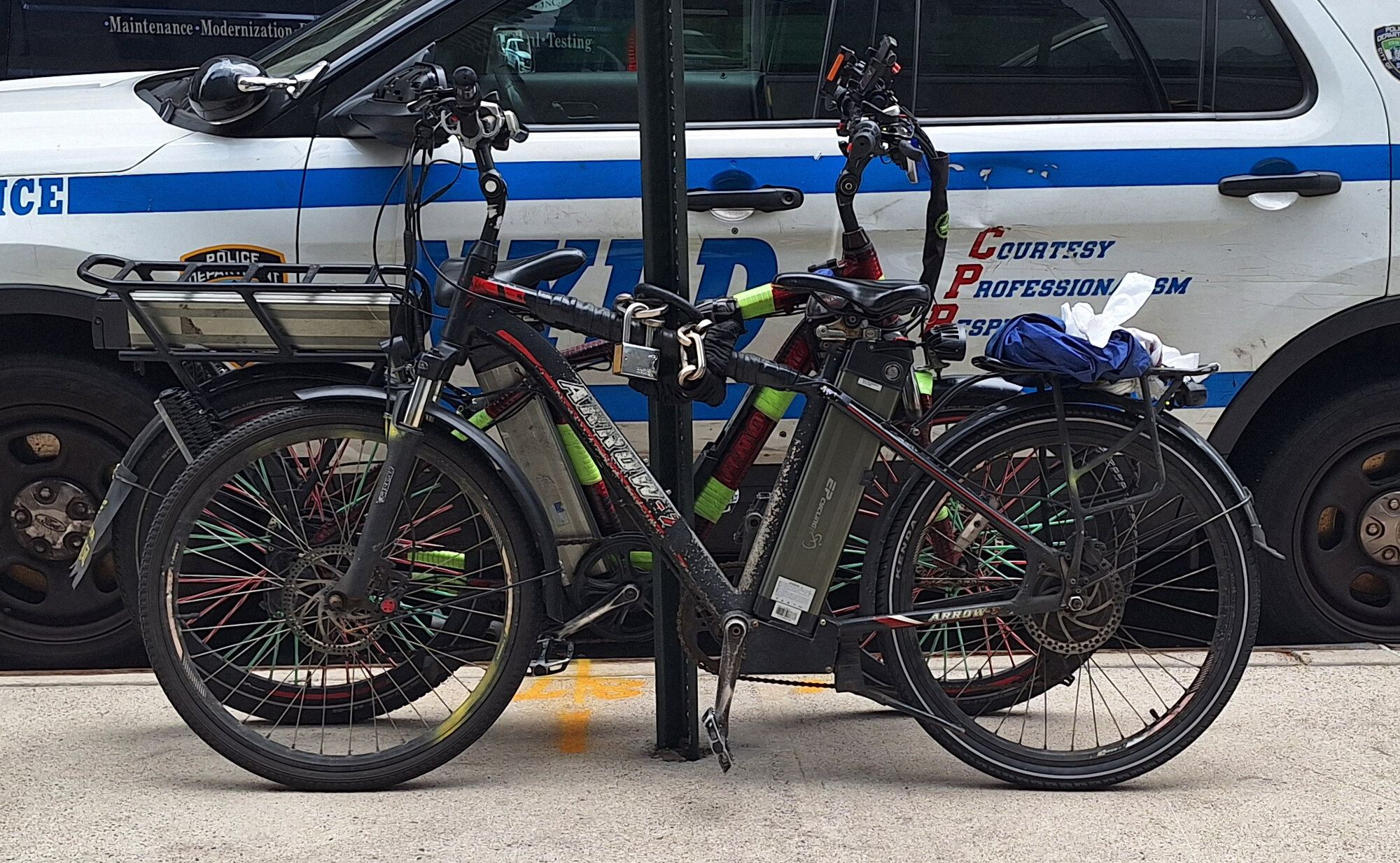 They were as ubiquitous as the NYC yellow taxi. Their riders did not seem concerned with rules - riding at relatively breakneck speeds, disregarding street directions, sidewalks, pedestrians, and anything else that might be in the way of them getting where they were going as efficiently as possible...courtesy be damned.
That also made me start thinking this would be the crowd that would cut corners when it comes to safety. Specifically battery safety. There have to be shops/clubs/guys in the city that specialize in these things and store piles of these batteries - probably modifying and experimenting. Considering the builds of the bikes, which appear to be somewhat disposable and customizable, one can only assume that the batteries are sporting the same philosophy.
It would make sense right - as profits all too often trump safety. And who really spends more than they have to? But to me these seem like smoking guns - the answer to why ebike fires are such a big problem in New York City. Maybe I'm way off here, but maybe not. Again, it seemed immediately obvious that this had to be a big part of it.
To take that idea a little further, I think I saw 2 'proper' ebikes aside from these curiosities and the Citi bikes...a brand new Trek in Central Park and a Riese & Mueller in front of a fancy pants restaurant where a friend had invited me for lunch. They were a tiny minority of what I saw. Outside of Central Park I mostly saw only Citi bikes that were not ebikes.
I did spend some time on Citi bikes - both electric and analog and will talk about those in a different thread, but the proliferation of these 'Arrow' bikes and their dominance on the streets was more than noteworthy.
I got a little off topic there though - back to the batteries. While there seem to be tens of thousands of these all over the place, one has to assume that they're built and treated maybe as well as the bikes themselves - which is to say cheap, highly modified, poorly-maintained and skectchy. Many obviously live outside - tethered by huge chains to lightposts, streetsigns, trees, other bikes - pretty much anything that could serve as an anchor. Their riders did not seem to be a particularly technical bunch - judging by their appearance, their bikes' appearance, and their chosen profession. All that together made me think they may be inclined to make ill-informed decisions regarding batteries, mods to batteries, and general battery safety. I did not find cars and trucks to be intimidating riding around NYC on a bike, but other bikes and scooters - those were what I needed to watch out for. If something was going to take me out, it was going to be one of these guys.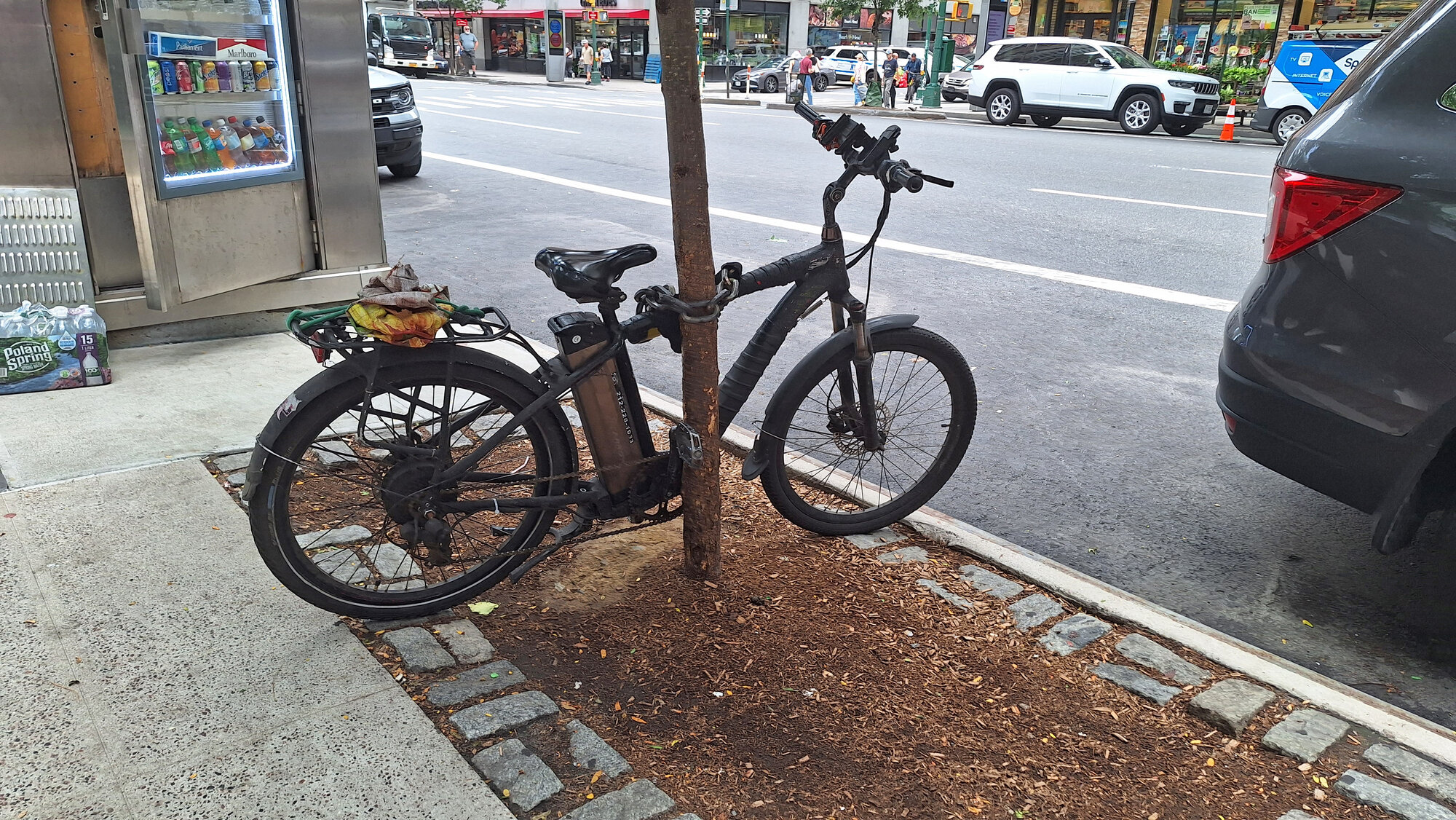 To those a little more in the know, am I barking up the right tree here? Is there something to this idea? Or am I unfairly picking at the masses simply trying to scratch out a living in America's most populated city?