I'm thinking of buying an air fork but I'm having trouble finding something that will fit.
I have a 26"X4" fat forks with a 135 mm drop-out.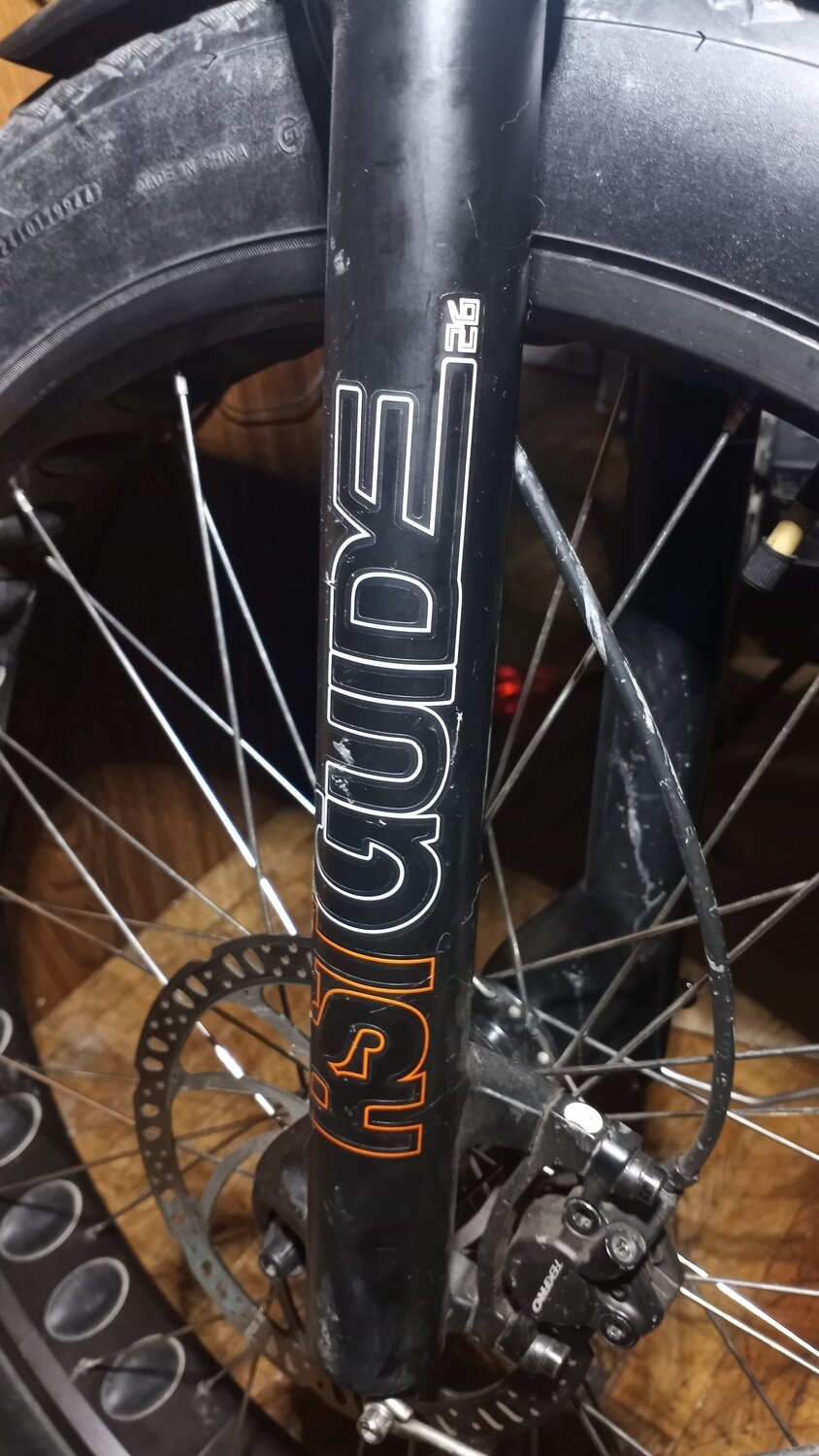 They are the TNL 26" version with the coil spring and the hydraulic lockout, 75mm of travel, and 1.5" to 1.125" tapered steel steerer tube.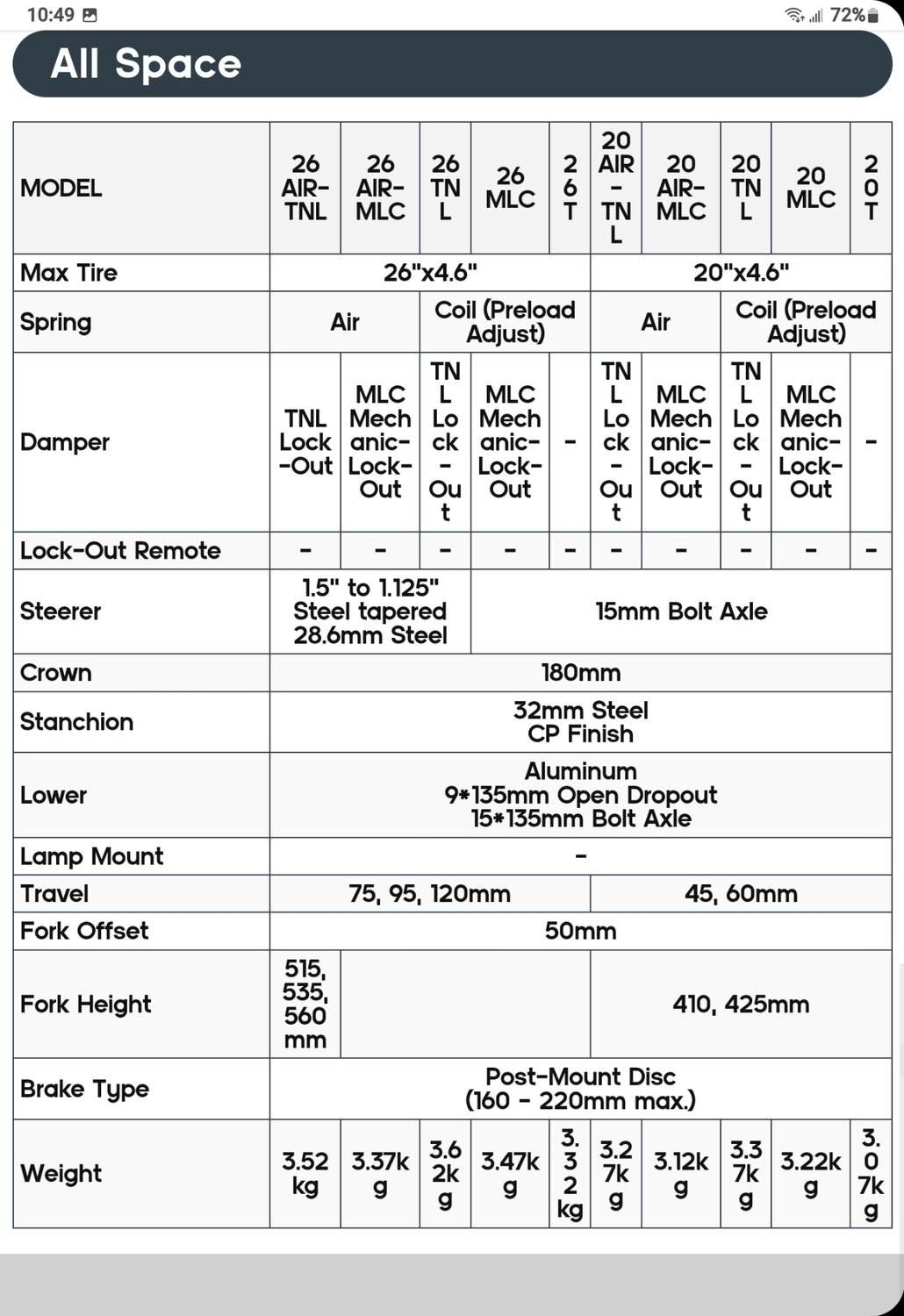 I want to get a double shoulder downhill fork with as much travel as possible but my tapered steerer tube and 135mm dropout is limiting my options.
I like these and they are nice and cheap (I don't want to put a $10 saddle on a $2
)
$118 plus $59 shipping.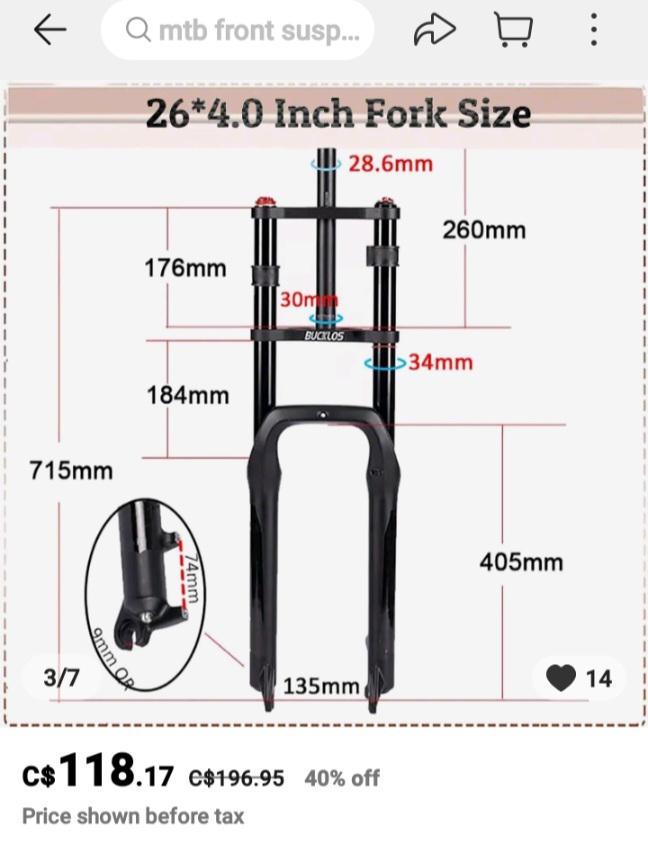 But they don't come with a tapered steerer tube, so I'm thinking of getting a 30mm to 38mm steerer tube/bearing shim.
The top of the steerer tube is 28.6mm and the bottom is 30mm.
Does anyone know if such a shim exists?
The closest I've been able to find is this,..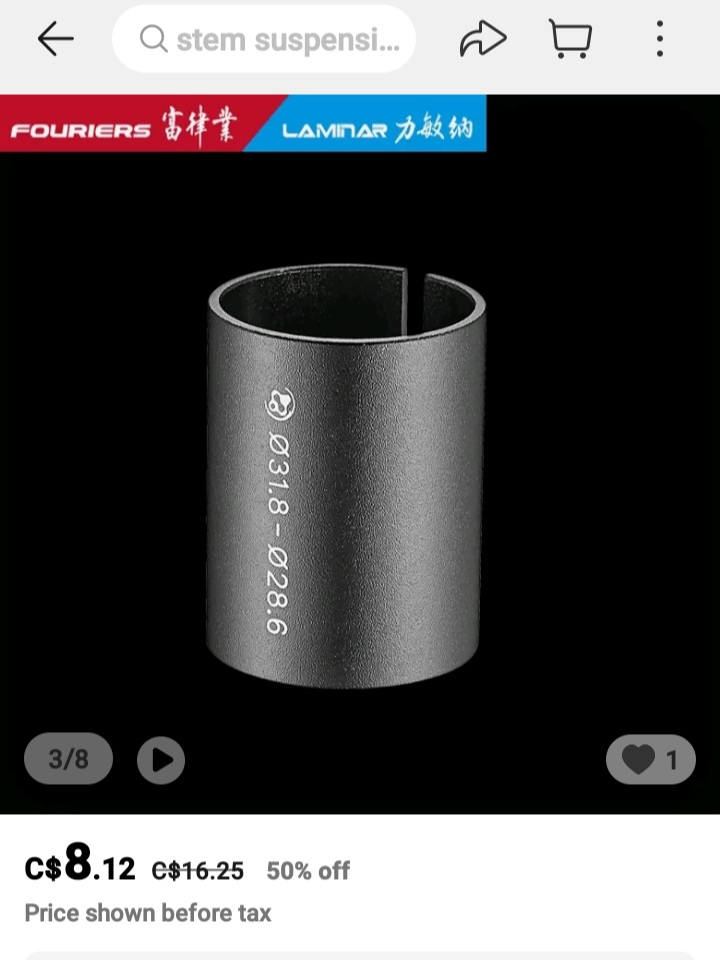 I'm thinking that I don't want a split shim?
I think that I want a one piece steel press on shim?
Does anyone know if such a beast exists?