Region

USA
City

Carlsbad, CA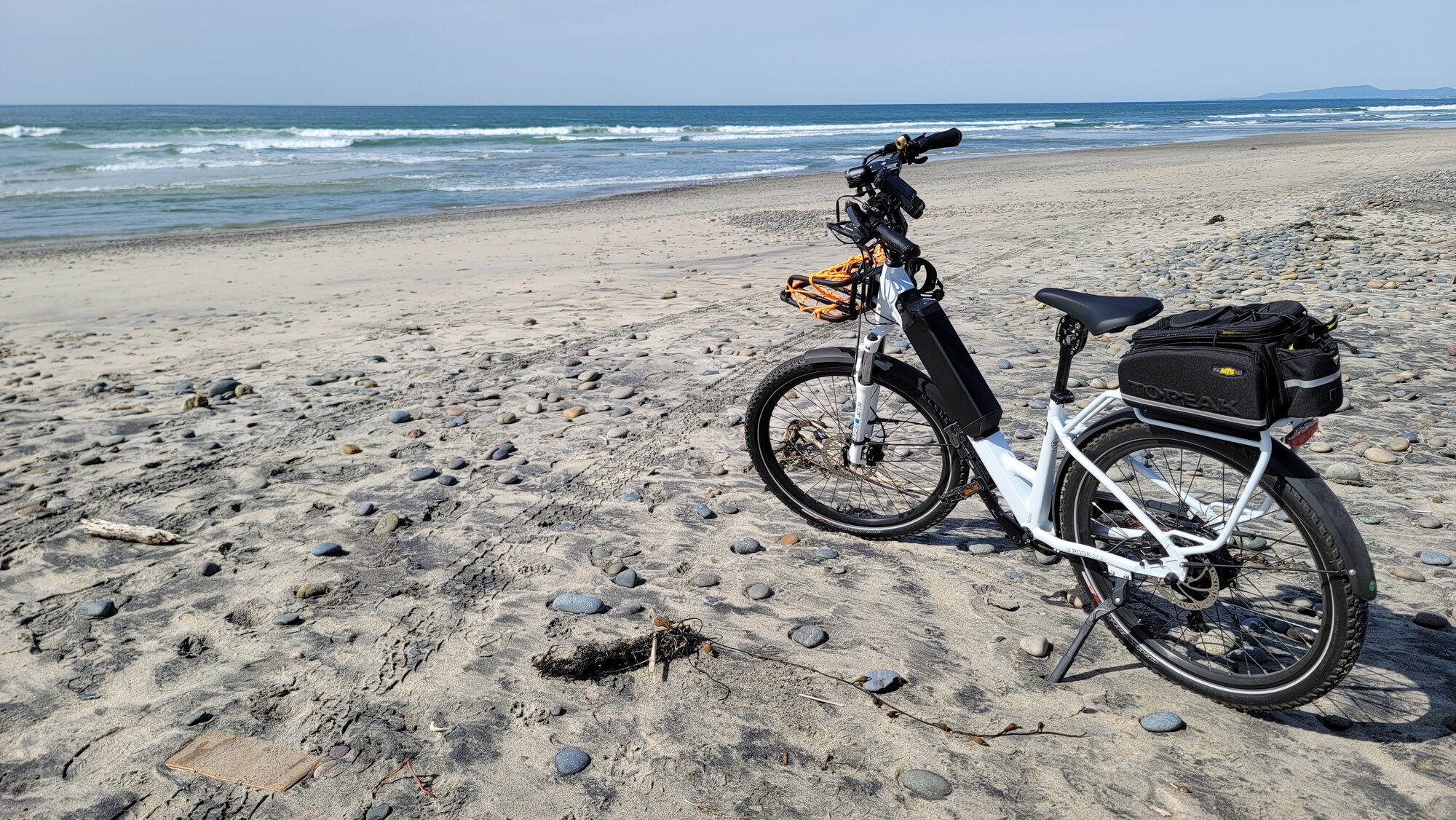 Love my 2023 Surface 604 V Rook in every respect but one: The stock KMC chain and Shimano Alivio derailleur are
completely shot
at only 900 miles and 6 months!
The severely worn derailleur pantograph bearings allow way too much side-play now, and the chain can be bent
sideways
into 2/3 of a circle! The stock 9-speed cassette is also badly worn.
The mechanic at my LBS/dealer sees the derailleur as the root cause. And Alivio derailleur quality comes across as pretty low on EBR. But pantograph bearing failure at only 900 miles??
Wondering how other Surface 604 drivetrains are holding up?
To be fair, I've been kinda hard on the drivetrain. Bike and I weigh 260 lbs together, and I ride at PAS 1/9 at least 95% of the time. That includes at least 3-4 short, steep hills on every ride. (Grades of 7-11% are pretty common around here.)
To pedal the steepest hills at low assist, replaced the stock 42t chainring with a 38t at 200 miles and 2 months. Shifting wasn't quite as crisp thereafter but still acceptable for the next 3 months. Then rapid deterioration.
Key facts:
Bike's never been hit or dropped. Didn't shorten the chain with LBS blessing. New chainring still shows only mild wear, but replacing it anyway just to be safe. Minimal chain rust from the local salt air. Could've been more diligent about chain care, but LBS mechanic sees the chain as a victim here, not the perp.
The lower gearing's been a BIG success in terms of rideability over local terrain, but it may have contributed to my drivetrain's early demise. The
much beefier
new drivetrain will also have 38t up front and an even lower 11-36t cassette. Fingers crossed.
TIA for sharing your experiences with Surface 604 drivetrains, good and bad.