Hello all, i
bike 20 miles every day to work and i have over 10,000 miles
of experience in the last 2 years. I am looking for a
new main bike to use everyday to go to work. I am very tall, 36" inseam
and finding a good bike that fits is pretty tough, especially when trying to save money. My first new electric bike i bought 2 years ago was the Ariel Rider Rideal, 750w, 27" wheels, no suspension but a very strong motor. I have 7000 miles on it, but the frame is just a little too small for me, i can barely ride it comfortably (when turning my knees hit the handlebars, i already rose the handlebars up as far as i could and even extended them up with a riser) so i am looking for something else. Mainly i need a bike with front suspension forks.
I just moved to a new place and i have to ride about 1/4 mile through a wooded stream path (4k helmet video posted below).
The bike i used in the video below is something i recently purchased, engwe ep-2 pro which is a 750w 4" fat tire folding bike that i like but it's just overkill for the 19 miles i ride on the pavement. For the 1/4 mile it's amazing, but i feel like a regular mountain bike with 2" or 3" wheels could do that trail no problem.
I already have the bike i want to build a new electric bike out of. It's a 29" mountain bike with hydraulic brakes.
I want to basically remove all components from the Ariel Rider Rideal and put them onto this mountain bike. I understand that the wheels we be swapped so the motor stays in, would that be okay?
Can i just remove all things off the Rideal and put them onto my mountain bike? Can anyone think of why i can't? I also bought an eggrider and i love that thing, so i want to use that on my new build. Can anyone talk me out of doing this or think i should just buy a new bike? I was thinking since the frame size is too small, i should just remove the things and get rid of the frame.
Here is a thread i made about a year ago detailing the new bike and most said i could build a custom DIY electric bike with it, now i have the idea to move the components.

I want to replace my current commuter bike. It doesn't fit me well, but i now have around 7000 miles of riding to work since may 2021 and i think i have the bike to make a custom electric bike, i am just not sure which motor/battery i should go with, or if it will work with the bike i currently...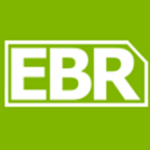 forums.electricbikereview.com