Bafang BBS02B shuts off as I go over bumps - Only with pedal assist....
I have this problem with My BBS02.... If I remember correctly this problem is from day ONE that i bought this motor....
When I go over bumps on the road (big or small or very small) the motor shuts off for about a second and then comes back... the screen is not affected by this.
It is not on every bump... sometimes it will do that, some other times it will be OK... very annoying and frustrating.
When i use the THROTTLE, this does NOT happen even if i go over a huge bumps , this happens ONLY when I use the pedal Assist.
Just to be sure, and even though everything if fine when I use the throttle, I tried those things to see if there will be any change -
I disconnected the e-brakes cables and the Gearsensor, did NOT help.
I replaced the controller - did NOT help.
I replaced the PAS magnet disc ring - did NOT help
I replaced the eb-bus central cable 1T4 harness - did NOT help
I did NOT try to replace the PAS circuit sensor yet... maybe this could be the problem....? or I just got a defective motor from the start? I don't know what to think....
So Frustrating......
Any thoughts about this annoying problem?
Thanks.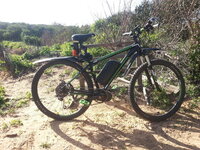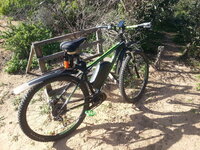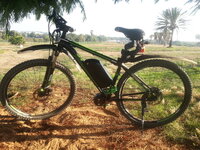 Last edited: