The Surly Long Haul Trucker has been an excellent bicycle. Many years, thousands of miles, lots of tours, a real workhorse of a bicycle. It is too bad that Surly chose to sunset them. I imagine Surly will have something great to 'replace' it in the future.
But the Long Haul Trucker outlasted me!
Getting older, I felt the need to get an E-Bike in order to keep me riding because the hills became harder, the average speed dropped, loads seemed heavier. 5 years ago I purchased a Felt E-bike and begin using it a little more than the Long Haul Trucker. I attempted to modify and purpose the Felt E-Bike as a 'touring' bicycle but even after 5,000 miles I never really got it dialed in. The Felt frame was built specifically for a Shimano Steps motor that soon was discontinued. The proprietary battery options were non-existent, the tire width was restricted. After looking at the emerging E-Bike market, I started to think I could build a touring better bicycle that fit my needs. Using the tried and true Surly Long Haul trucker was where I started. Now in my 70s I can continue to tour a little longer.
I ended with the bicycle pictured below.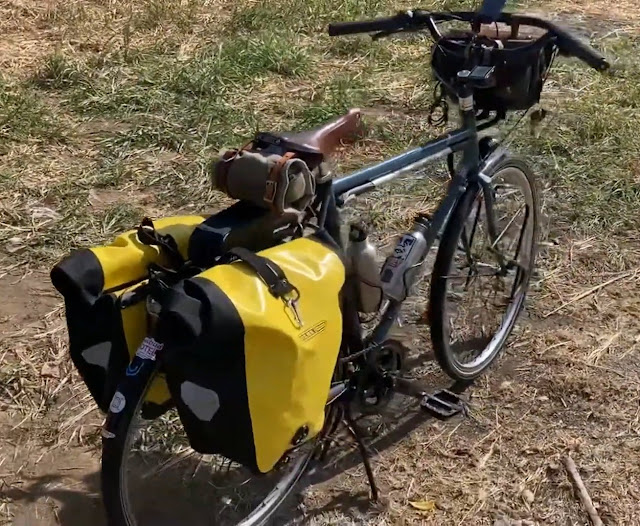 The description of the issues and build are described
here
.
A short walk around video of the bike is
here
Lekkie Cranks and were added after a few miles of testing
here
Lekkie cover with grease spot and Lekkie Bling ring added soon after.
A short video of the grease of the motor gearing after 1,000km
here