Region

USA
City

Rochester Hills MI
I'm not going to belabor my reasons for wanting this, but I do find bike headlights to be distracting if not downright annoying when used on MUPs in the daytime with mixed traffic. Anyway, after having a switch on my Vado 4.0 I've been wanting to put one on my Vado SL 5.0 since I got it and finally got around to installing one today. I saw one guy who had somewhat crudely just cut the wire and spliced in a switch externally, but thought it looked messy. The way I did it used existing connectors in the wiring harness, also making it completely removable or replaceable in the future.
Here is the existing wiring in the top tube under the TCU where it connects to the wires coming from the h/l. In this photo I've pulled the connectors apart where I'm going to add the switch:
The switch is from a search on Amazon for "handlebar switch". The ones you'll find are actually for motorcycles, but this one was a nice fit, simple, and the right color: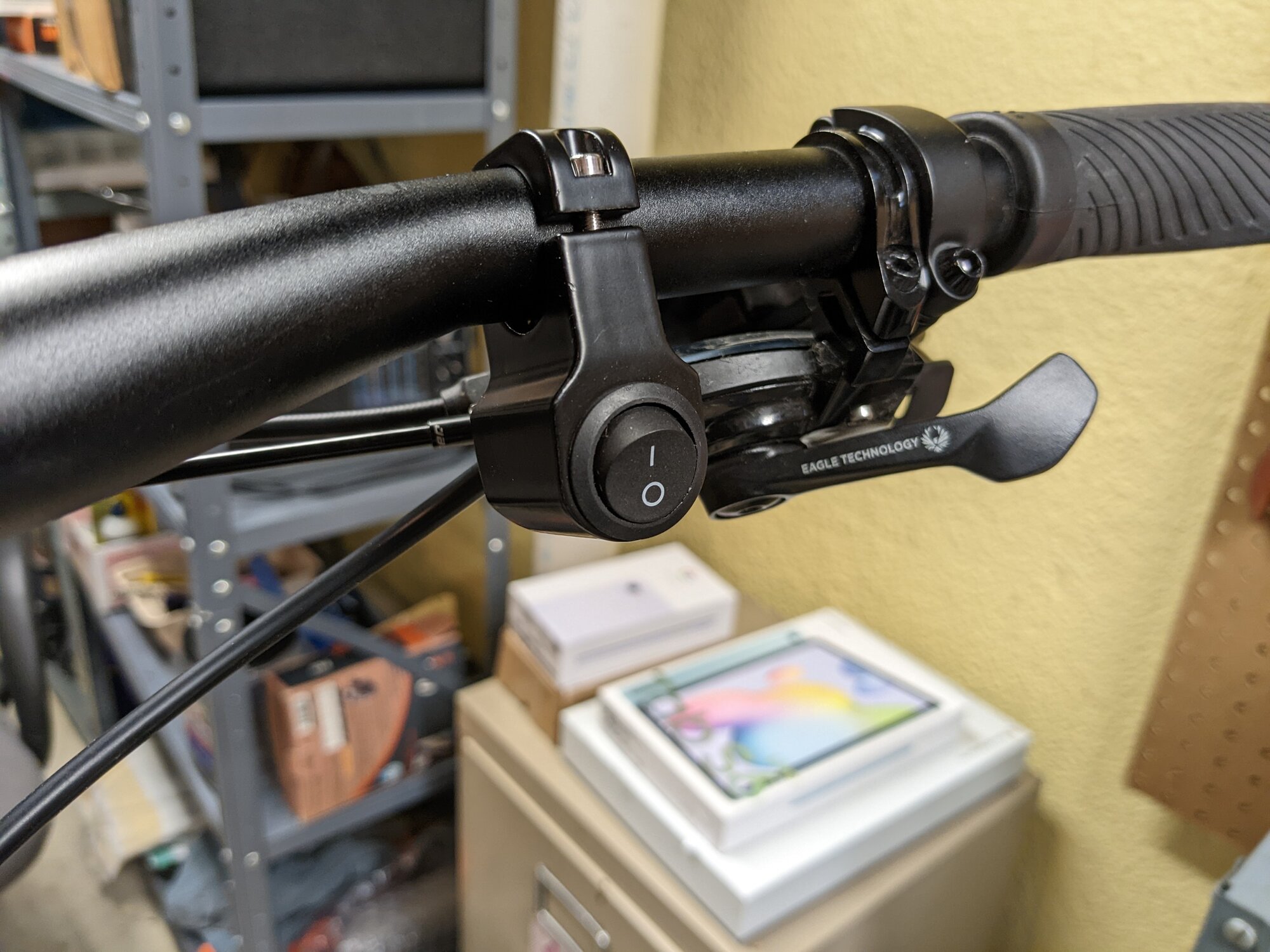 The cables feed into the top tube here. The jacket on the switch cable was too thick to get it neatly through the plastic "grommet" so I stripped it off just short of the entry point and taped it for a few inches where it goes in. I redid the cable ties later (not shown).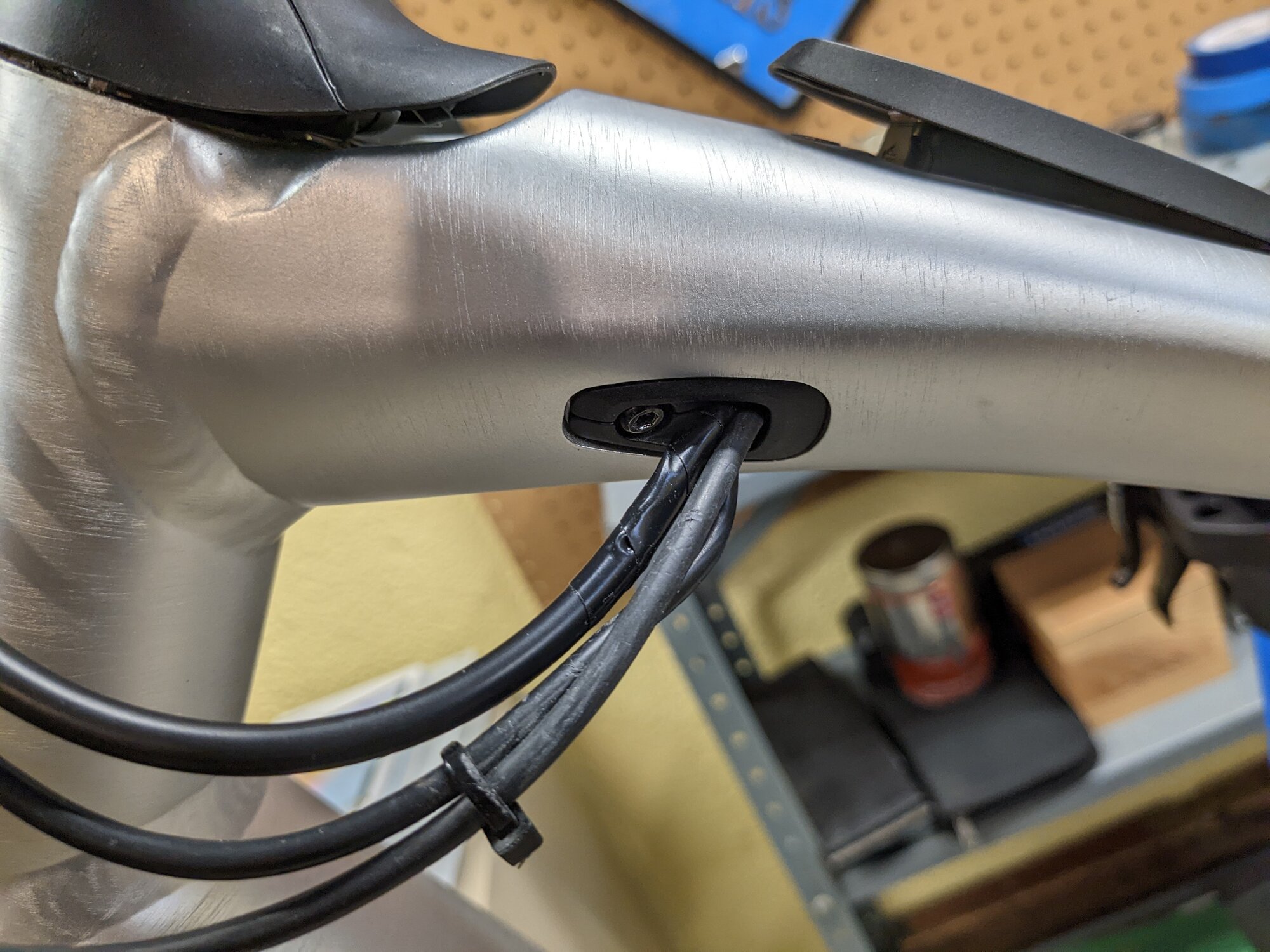 The connectors are a standard 2.8mm type and I was able to install the matching connectors on the (red and blue) switch leads with solder, shrink-wrap, and insulator as required: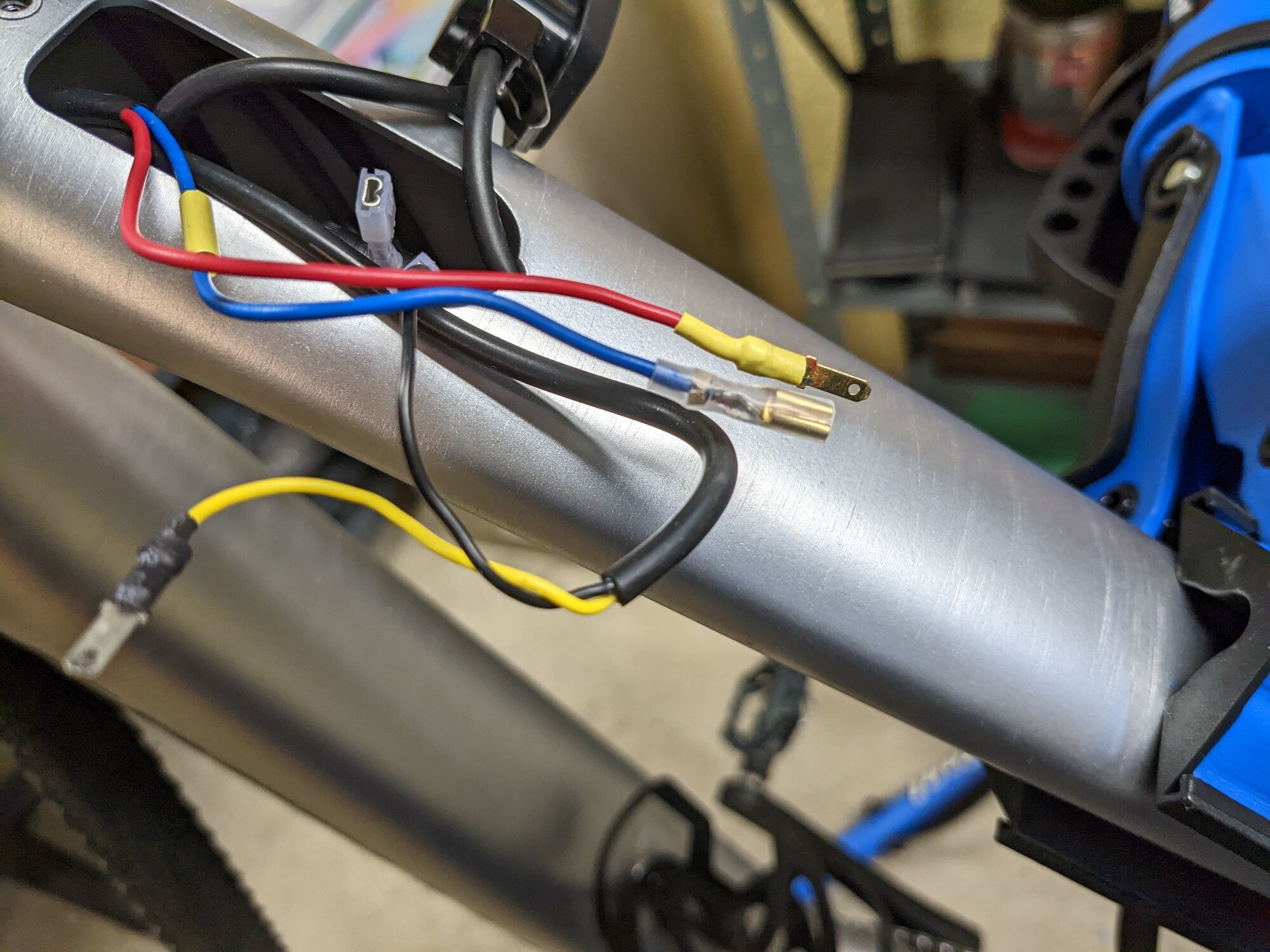 Connected: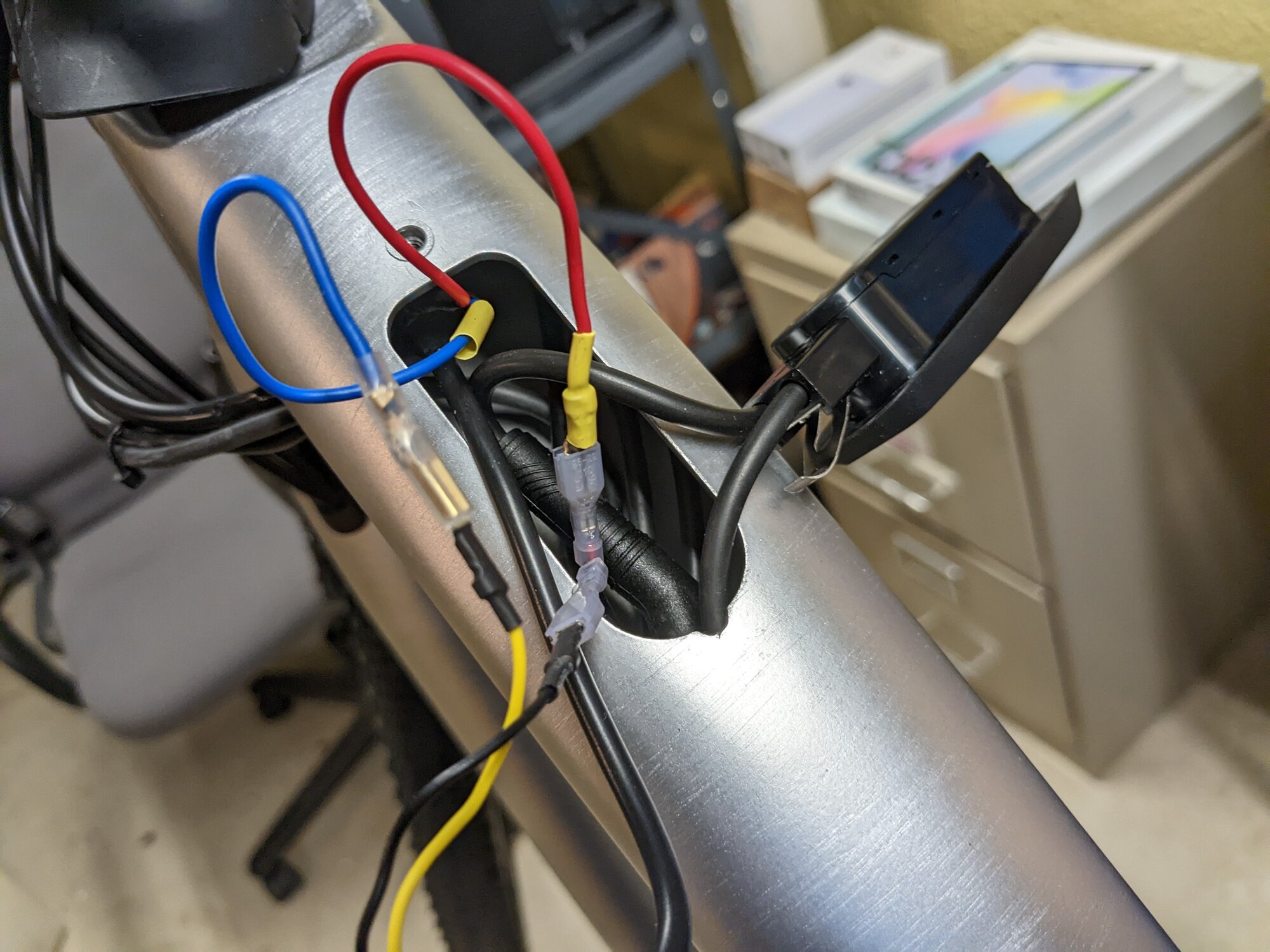 After that it was just a matter of carefully stuffing the wires back in place so that I could put the TCU back in place and batten it down with the torx screw. It made for a clean installation, works like a charm, and could be easily removed and the original connection remade.
(By the way, that yellow cylinder on the blue wire is a piece of shrink wrap that I ended up not having to use and hadn't cut it off when the photo was taken.)