Administrator
Staff member
I've heard some people who own the
Stealth Bomber
(and likely others who own the
Fighter
or Hurricane) are
concerned about water and mud
harming the control box that's mounted below the downtube/battery box. I don't own one of these bikes but I can see how that kind of thing might happen since there aren't any fenders built in.
Brianbomber361
said he found some fenders
that could work pretty well and I dug around and found some more
from Topeak
but haven't tested them and frankly, the dual crown fork is mounted so high (since they're long travel) that I'm not sure a front fender would even cover the controller? I made the mockup below to demonstrate what I'm talking about: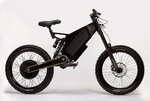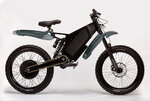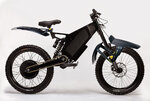 If you look at the third mockup it shows the new
Topeak DeFender XC1
which mounts to the fork arms instead of the base of the head tube. I think this makes the most sense on the Stealth electric bikes. Those ones say they are for 29ers and the Stealth bikes have 26" rims so maybe there's a better fit in their
wide selection of fenders
that will work perfectly.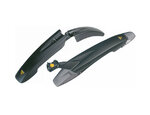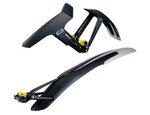 If anyone has experience using these or has other tips on fenders and waterproofing the Stealth ebikes feel free to chime in. Again, I'm not sure how big of a deal this is but wanted to create a space to discuss.