Region

USA
City

City of Dreams
More like an afternoon, but I took some me time and put a motor on a bike that I have been piecing together from free stuff: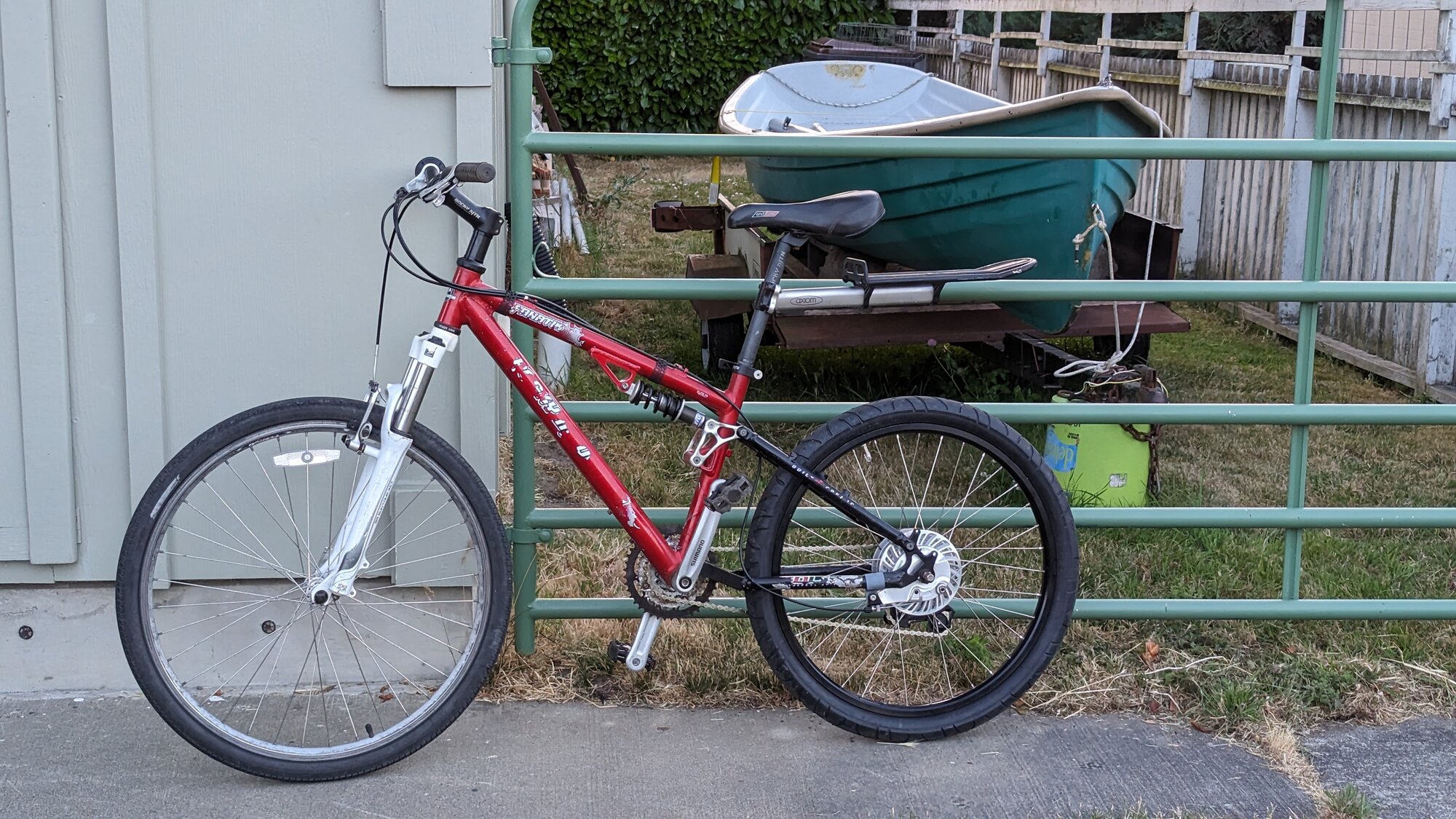 The bike, a Rocky Mountain Fanatik, came without wheels, chain, or rear derailleur. The rear wheel is now an unused Nuvinci 360 hub in a new eyeleted 24 inch rim (I did buy the tire and inner tube for the wheel.) Otherwise, it all came from a pile of free bike parts. Just couldn't resist doing a build around that Nuvinci! I also bought a Shimano roller brake for the hub. I swapped out the front fork for one from a donor bike for more height, and so too with the front wheel.
I made sure it was rideadble before I sprung for the motor, a 36v Tongsheng TSD2b.
With the bottom bracket removed: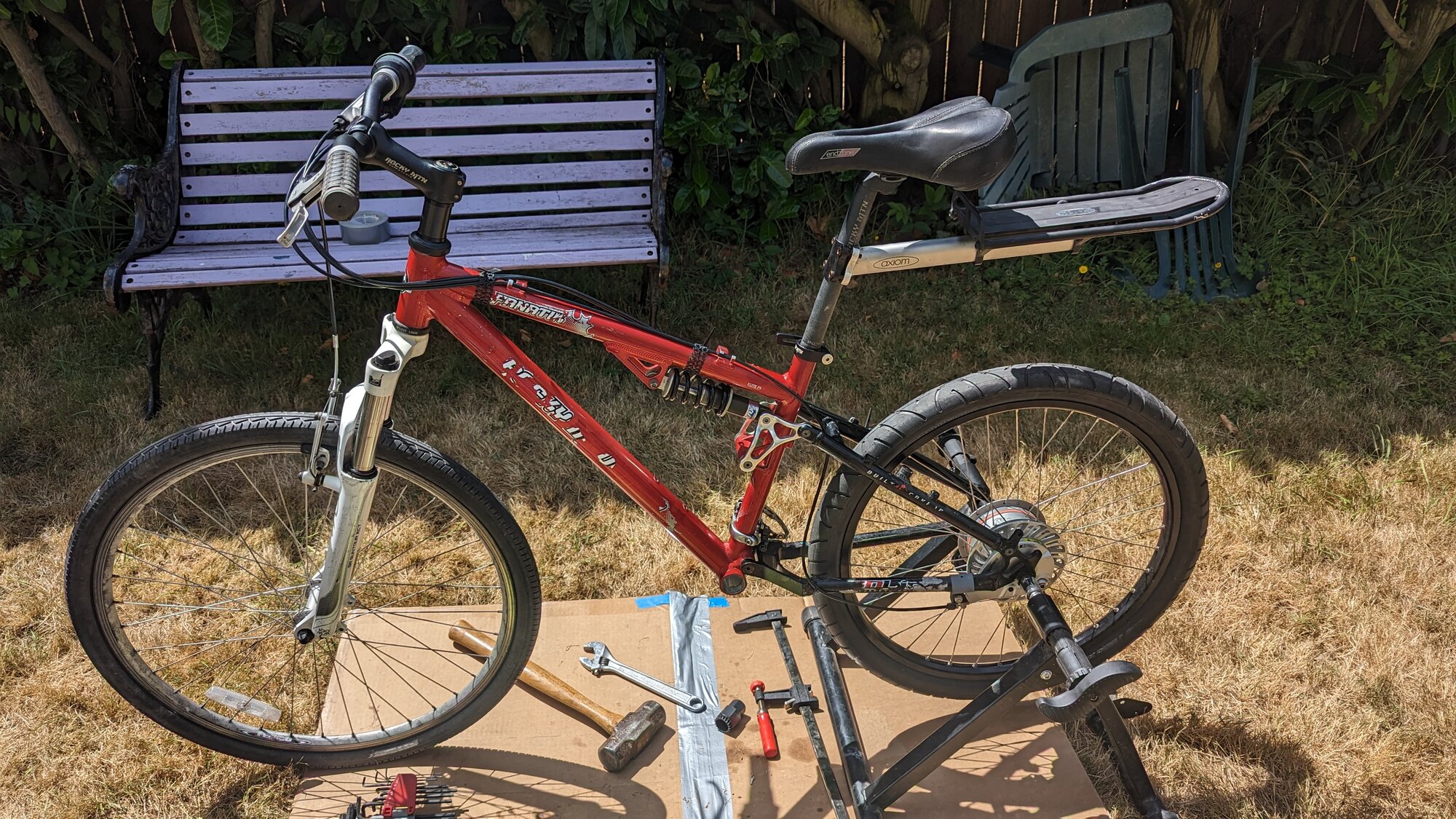 The motor is on. I must say the finish quality of the motor is very good. It's such a cute little thing that I wish I had taken a picture of it before the installation.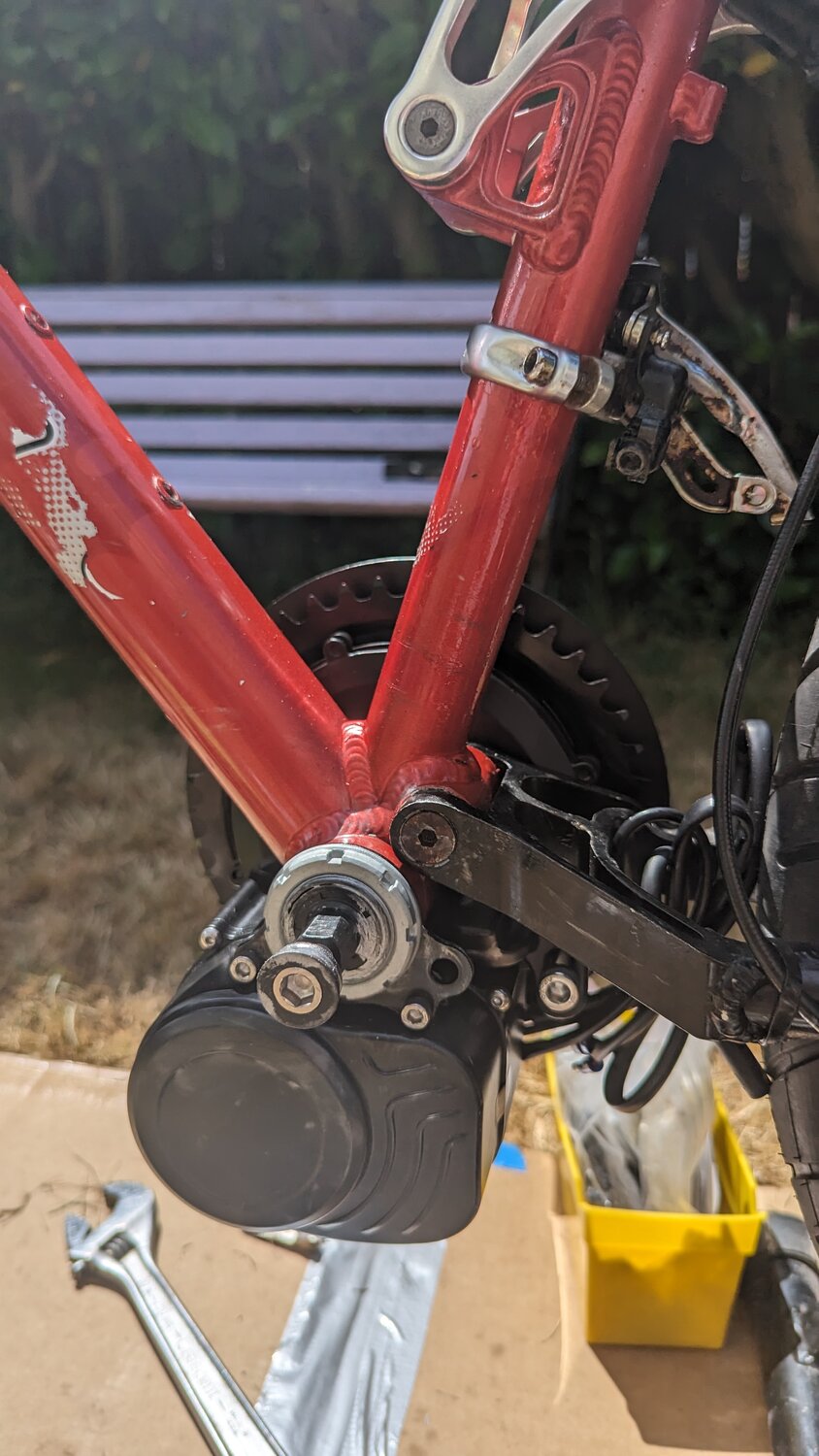 With the chain on! I bought a chain tensioner, for a Shimano IGH I found out, so it was jury rigged with a longer bolt and more washers.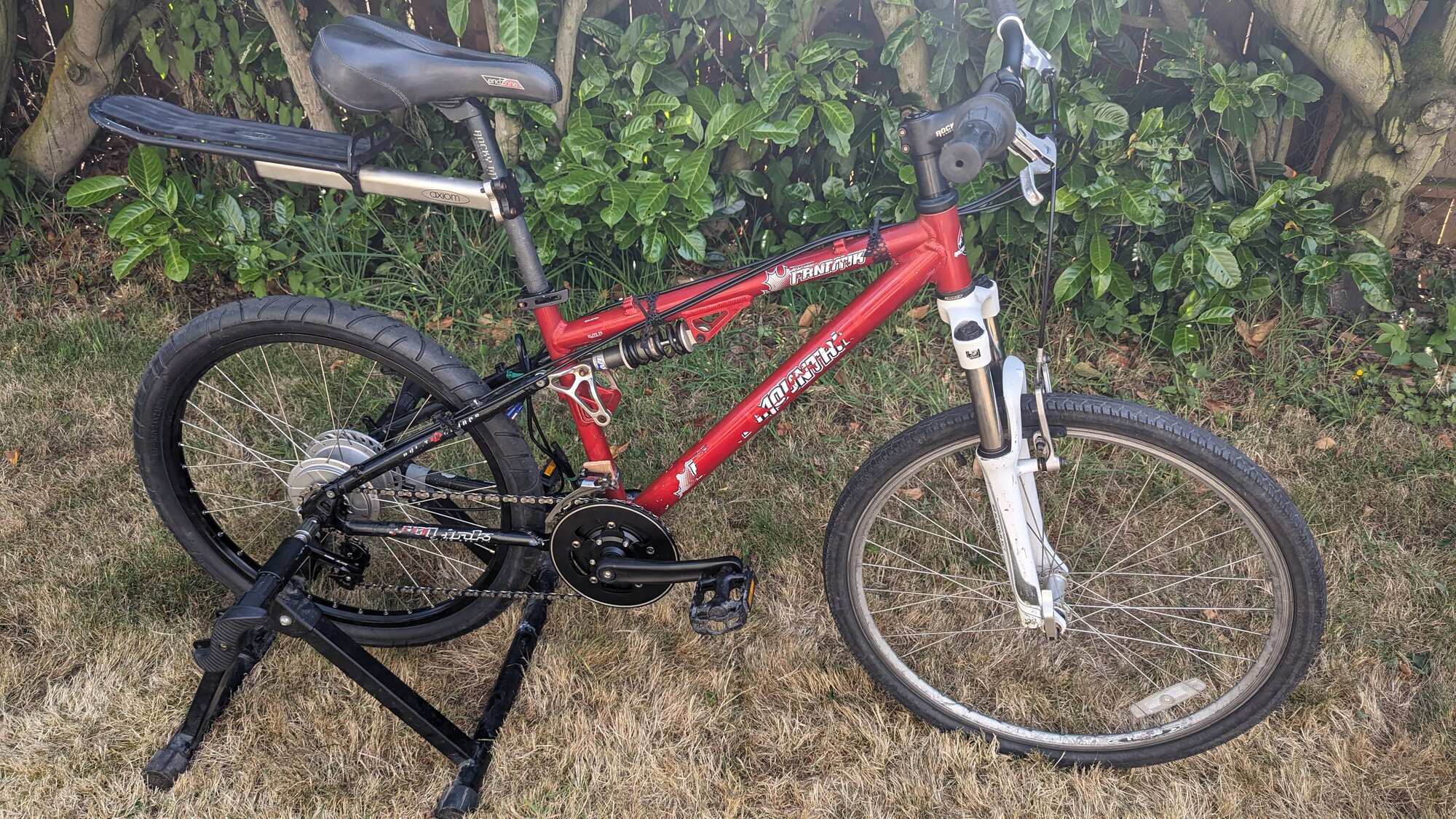 There is a stabilizer that clamps between the chain stays and the motor. It doesn't fit. I could easily fab up a clamp for it, but those chain stays move. Haven't figured out what to do there yet. Been thinking about a flexible link. I have a piece of an old conveyor belt to cut a link from, that might work?
I'll hook up the electronics later, but I did do a test pedal around the neighborhood. Ordered a front 2 ring chainwheel. It hasn't arrived yet, but the bike needs lower gearing to make it pedalable on moderate hills.
The plan is to use a spare Huffy Oslo battery on the rear rack for testing. I'd really like a battery that fits on top or underneath the downtube. There's about 8 cm+ above the downtube. Maybe a water bottle battery underneath if there's clearance? Haven't figured what to do about the battery either.
On it's first powered ride I will find out if the bike is truly rideable. It could be that I wasted my time and money, but, after all, the motor and battery are transferable, and the bicycle is just a bicycle. My third conversion so far, and all three are such different beast. It's a learning experience, I guess.
Last edited: