I've been searching EBR and the Web for 16" e-bikes, and after posting that article [in Other] on the gazillions of e-bikes in China, I suspected that might be a place to look, especially Alibaba. Initially here in Canada I found something for $1,499 called EBikeBC UltraLight Foldable http://ebikebc.com/product/ultra-light-foldable-e-bike/ from a shop of the same name in Burnaby, British Columbia. (I'm on the other side of the continent, in Nova Scotia.) By instant message, I cross examined a support person as to whether that 24 lb. (11 kg) weight included battery; he insisted it did. It is single speed; he said the chain is rustproof steel; motor is Alkema brushless; 250 W; no carrying bag.

I was just itching for Court to get out his selfie stick and give that bike his full video treatment.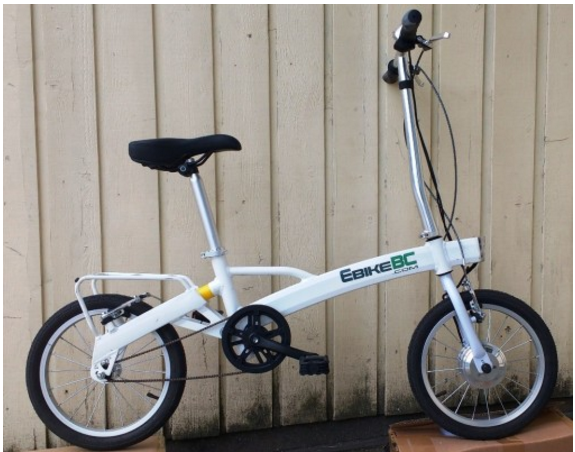 Then I went to Alibaba, which is a huge candy-store of e-bikes, and found that same one in the $400 price range
http://www.alibaba.com/showroom/16-inch-electric-bike.html
http://www.alibaba.com/product-deta...92745356.html?spm=a2700.7724857.29.225.0CQLm6
I'm still comparison-shopping for this sort of e-bike. (As mentioned elsewhere, I'm also pondering the Energie Cycles Excursion 2.0, with shaft drive — but that one is twice as heavy as this!) I've bought some small cheap electronics directly from China: some good, some not so much; but haven't dealt with Alibaba on something this big. Assuming that one is not a total piece of junk, it would fit my situation: am a retiree in a nice small relatively flat town of Berwick, and only need to get around for groceries and fall scenery and such. Any comments? Nova Scotia is way off the beaten path when it comes to e-bikes, so I can't test drive these things, and must let Court do it for me.