2 weeks ago, I received my Diamondback Current.
I was in the market for a road/gravel style bike, I really wanted the Specialized Creo, but could not justify the price point. I test road the Yamaha Urban Rush a few times and I really liked it, but I couldn't get past the cheap Chinese look of the downtube battery setup.
then I accidently came across the Current in a search on google. I really liked the looks, the price point was in between the Specialized and the Yamaha, so I sought out a dealer that had one I could try out. had to drive 150 miles to do so, and they only had a medium. but I was sold. The ride was smooth, the shifting was smooth, the range was incredible on ECO and the bike could easily be used with the Bosch motor turned 100% off. I was able to maintain 16mph with no assist, and in Turbo it can easily hit the stated 28mph, actually my GPS and the Kiox both say I have hit 32mph.. I ended up with the large size as the medium was too small for me.
I ended up buying it. bought it with financing @ 8.99% at the dealer, then as soon as I received it, paid it off with a CC I had that was offering 0% for 18 months on balance transfers, I talked to the CC company beforehand, and they said this would qualify.
I immediately added a suspension stem and seat post as my commute is over awful L.A. roads and I needed something to absorb then road vibration. Also added some tri-bars, my boomerage gps alarm and locator, my preferred seat, as well as a rear rack and some fenders.
I have 220 miles on it now, and it is night and day difference over my fat tire. The workout is much better, maintaining a 100rpm cadence and 150BPM heart rate.
I really like this bike. I can't say enough good things about it, the only real issue I have with it, is that it didn't come with any lights. But after talking with Diamondback I found out it is prewired for front and rear lights, all I had to do was remove the battery to access the tucked away wiring and wire in a 12v front and 12v rear light. Then I have to take it to a Bosch dealer to have the light feature activated in the Kiox display/control.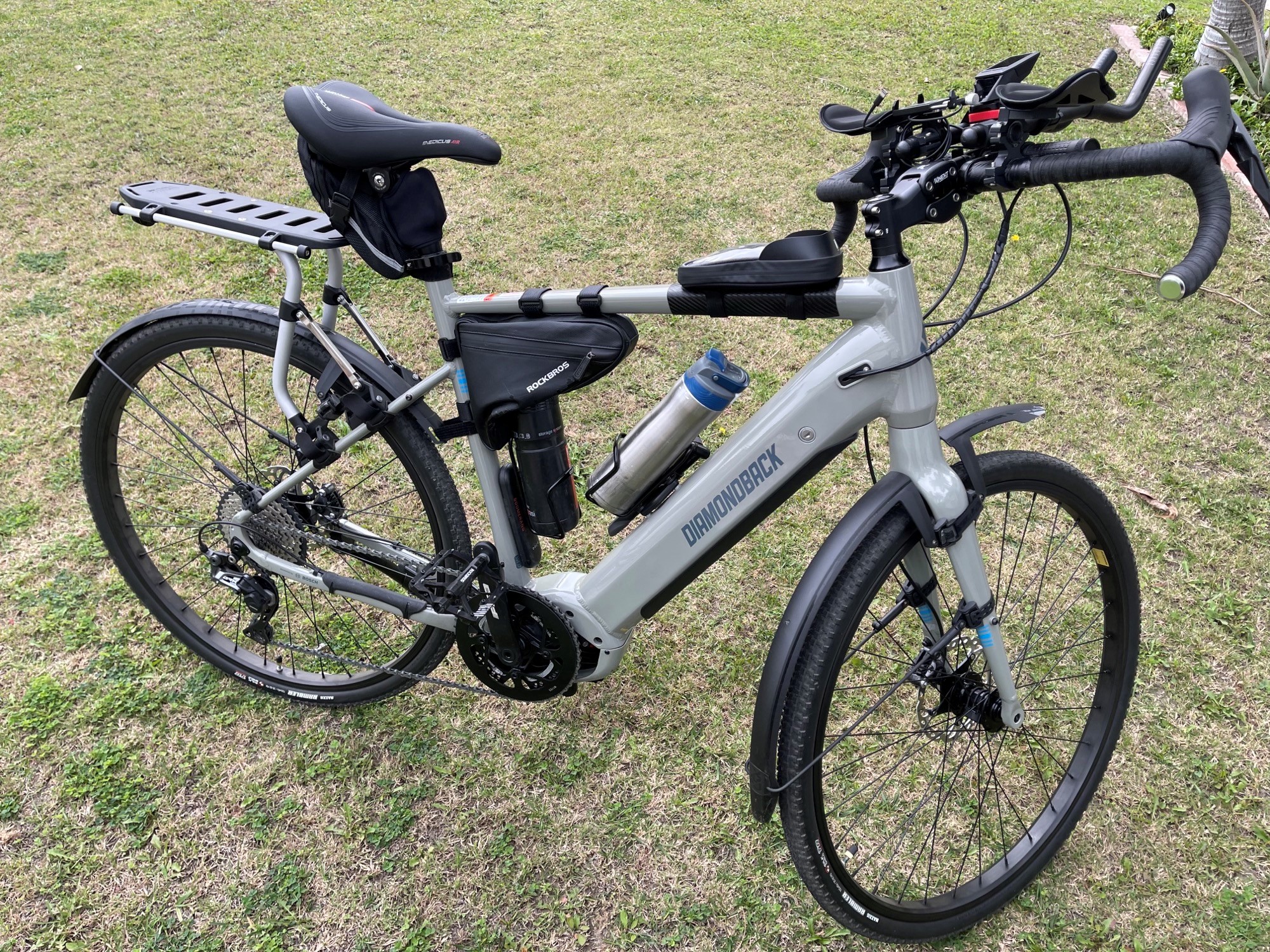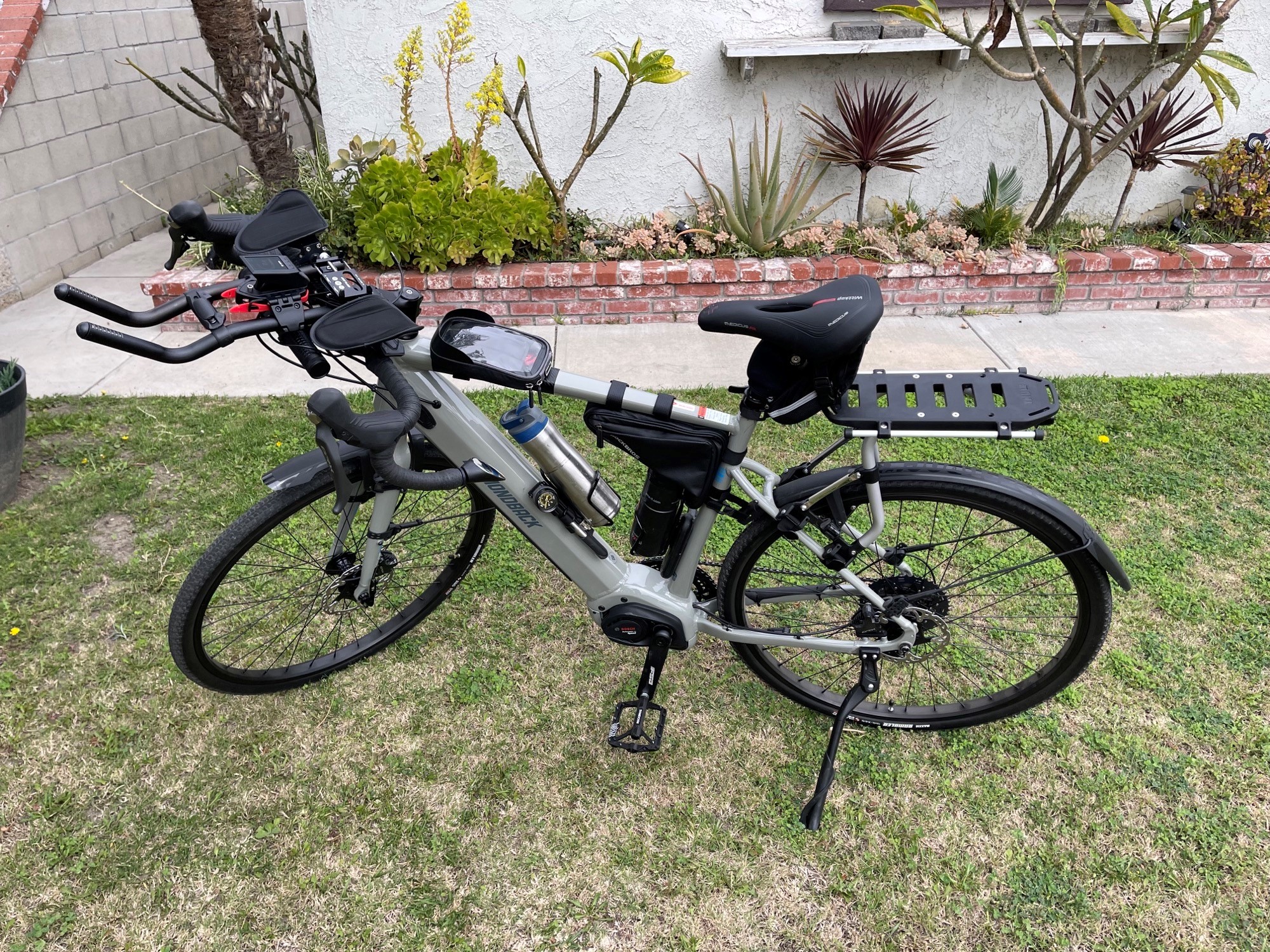 Last edited: