Went for a winter ride in the river valley with my dad's Specialized e-bike. It had 27.5 Plus sized studded tires. The power of the bike allowed you to explore the creek and river valley area. After that I was hooked and decided to build my own custom fat-e bike.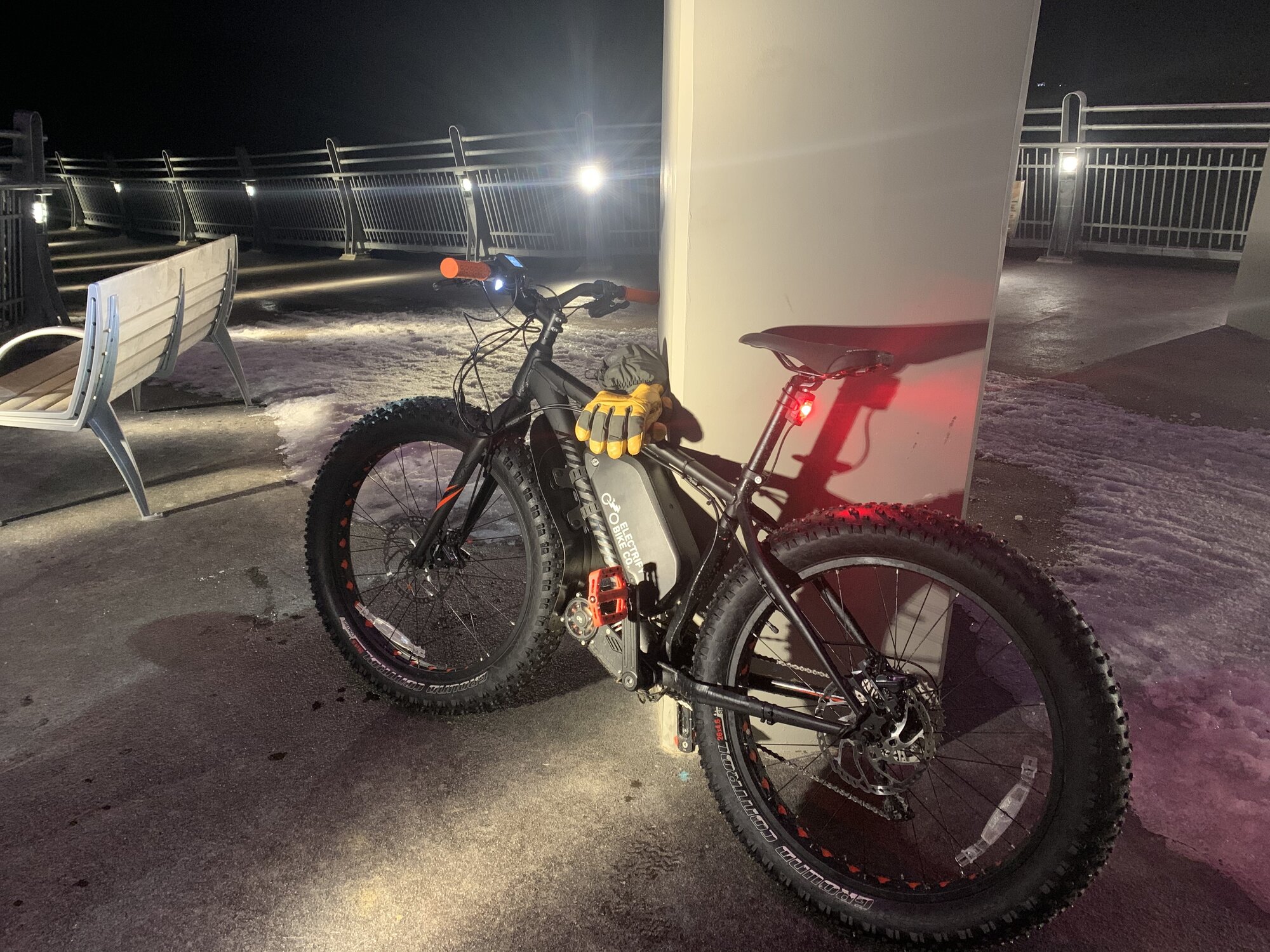 At the time, COVID had hit, and new bikes were impossible to find and used bikes were quite expensive. I wanted to try to keep the build on the budget. I came across a fat bike that Costco sold for only $500, the Northrock XCF.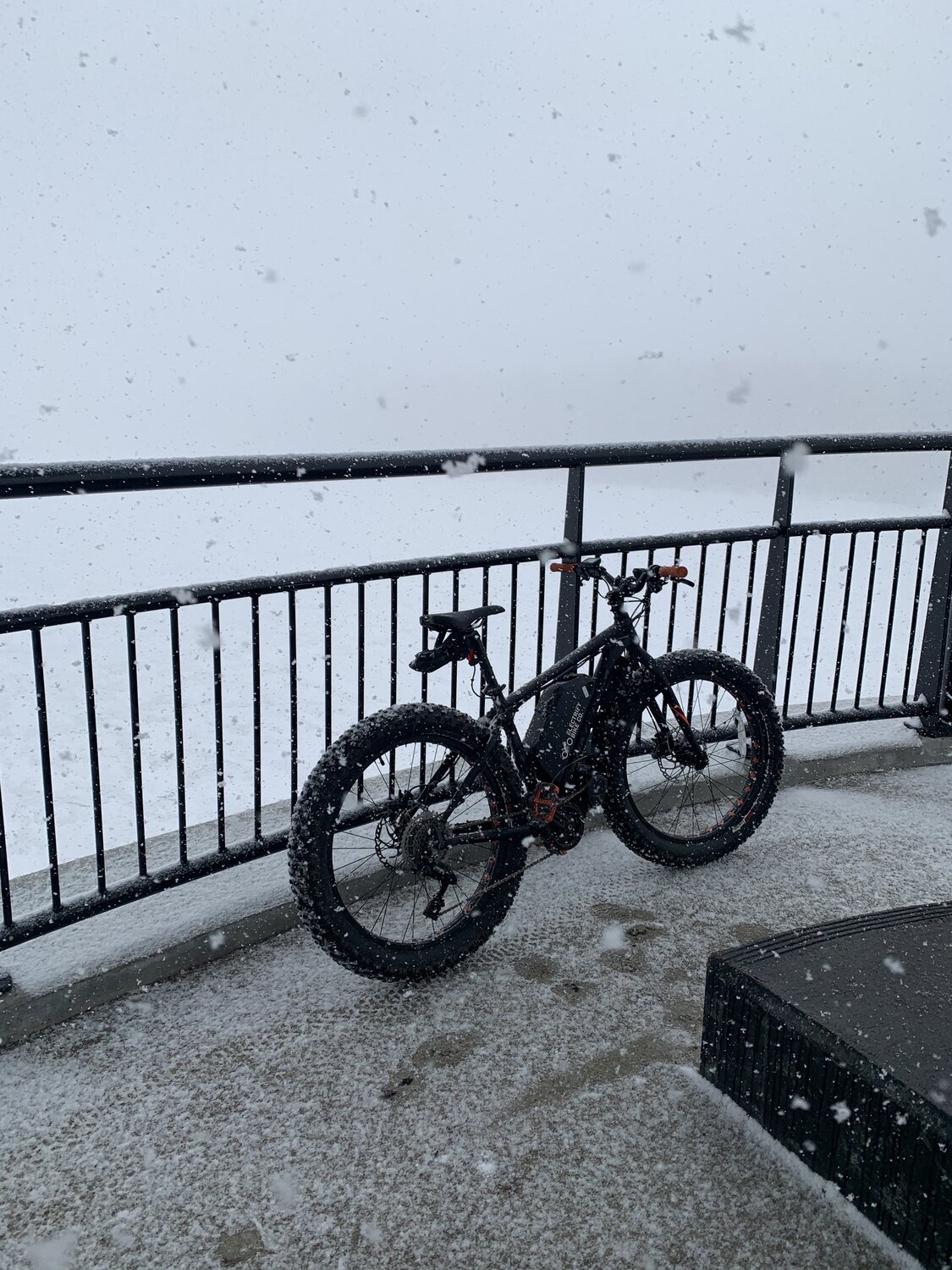 It had a decent 10 speed Deore Drivetrain, large front triangle to fit a battery, and a steel fork, which I thought was a plus to handle the stress and added weight from the motor system.
I ended up purchasing the CYC motor kit from Mark at Electrify Bike, who was great at getting me started spec'ing parts for the build. I'd highly recommend them to anyone in Canada or the US looking to build up their ebike.
Electrify Bike
www.electrifybike.com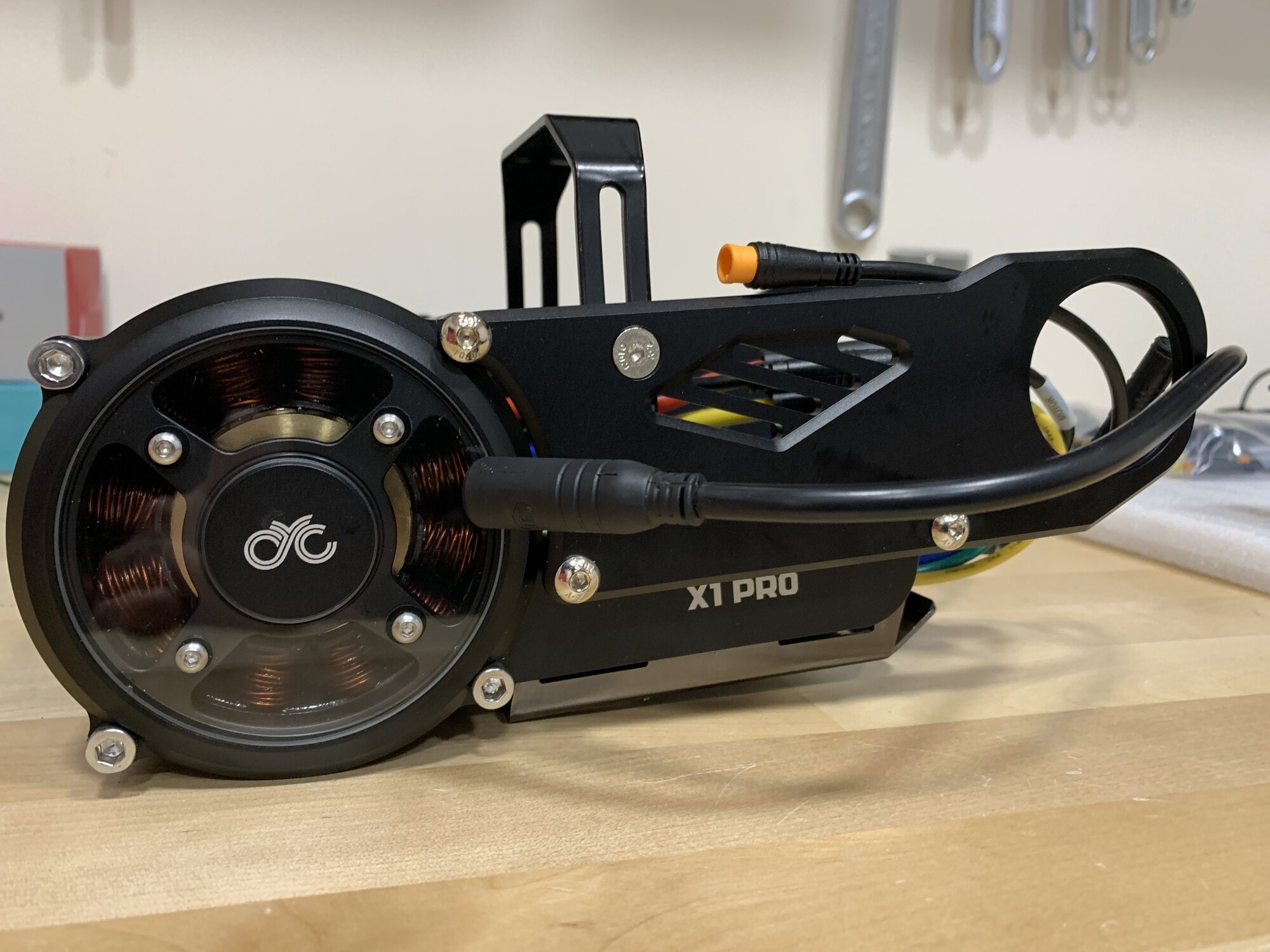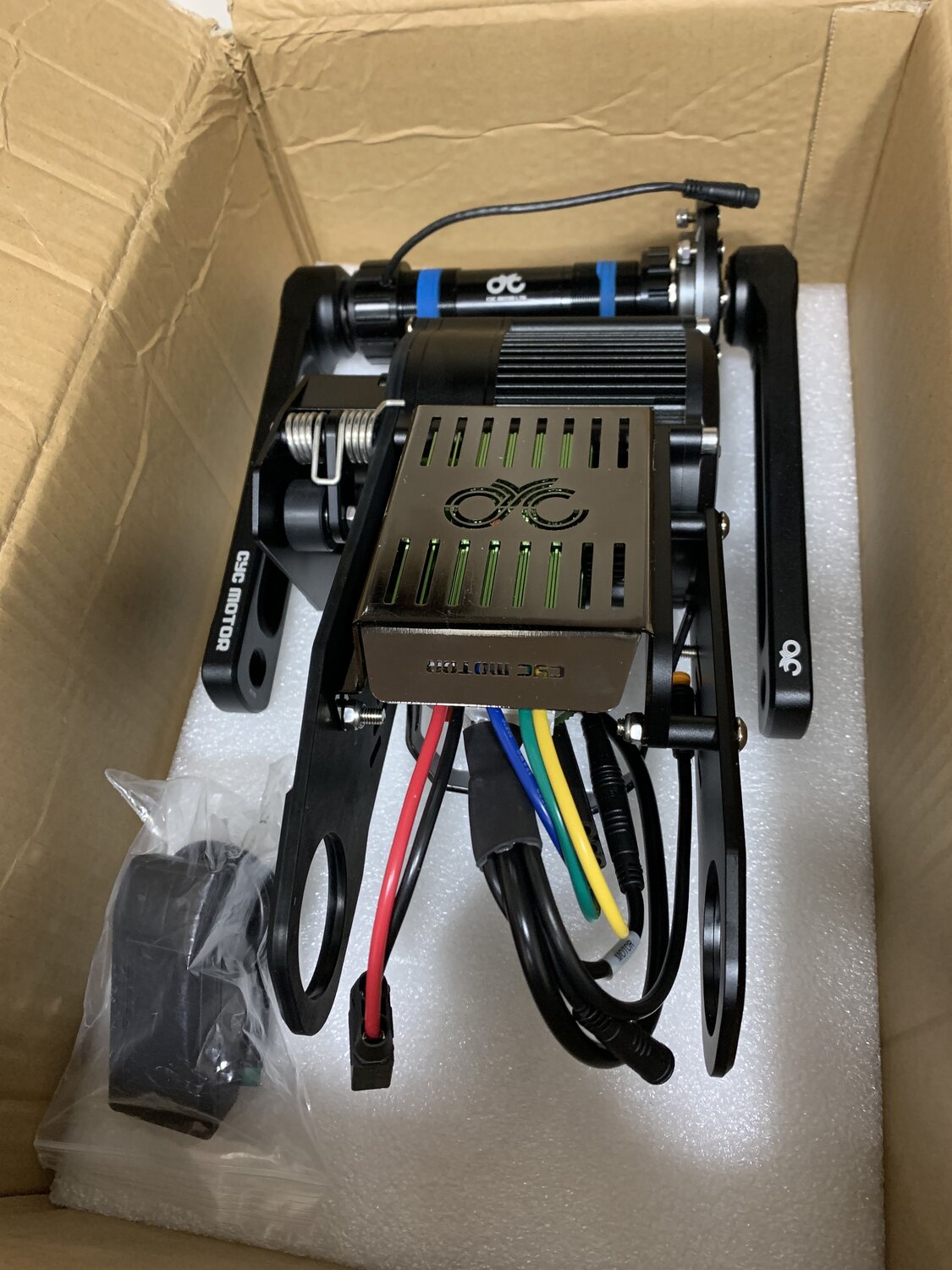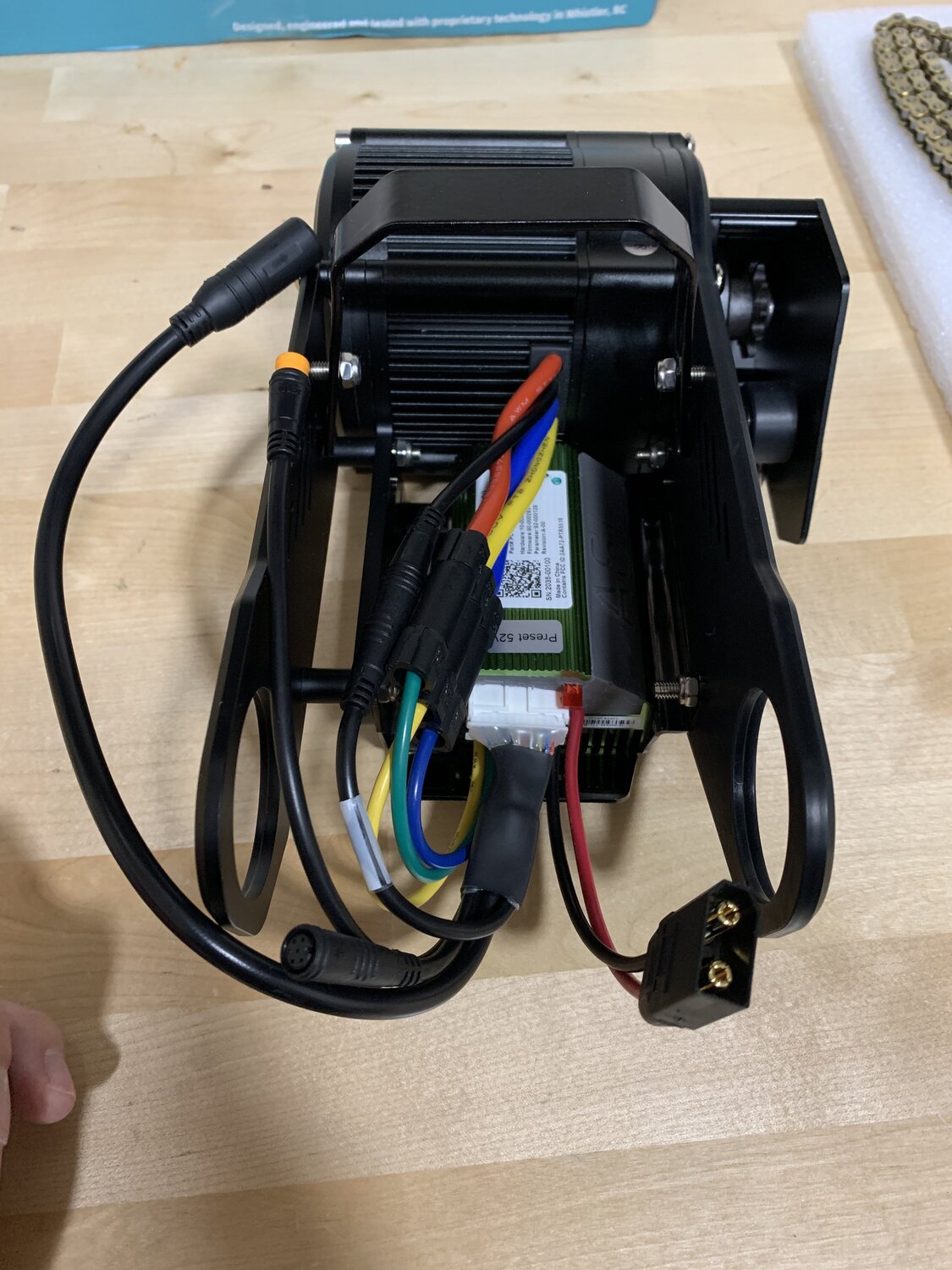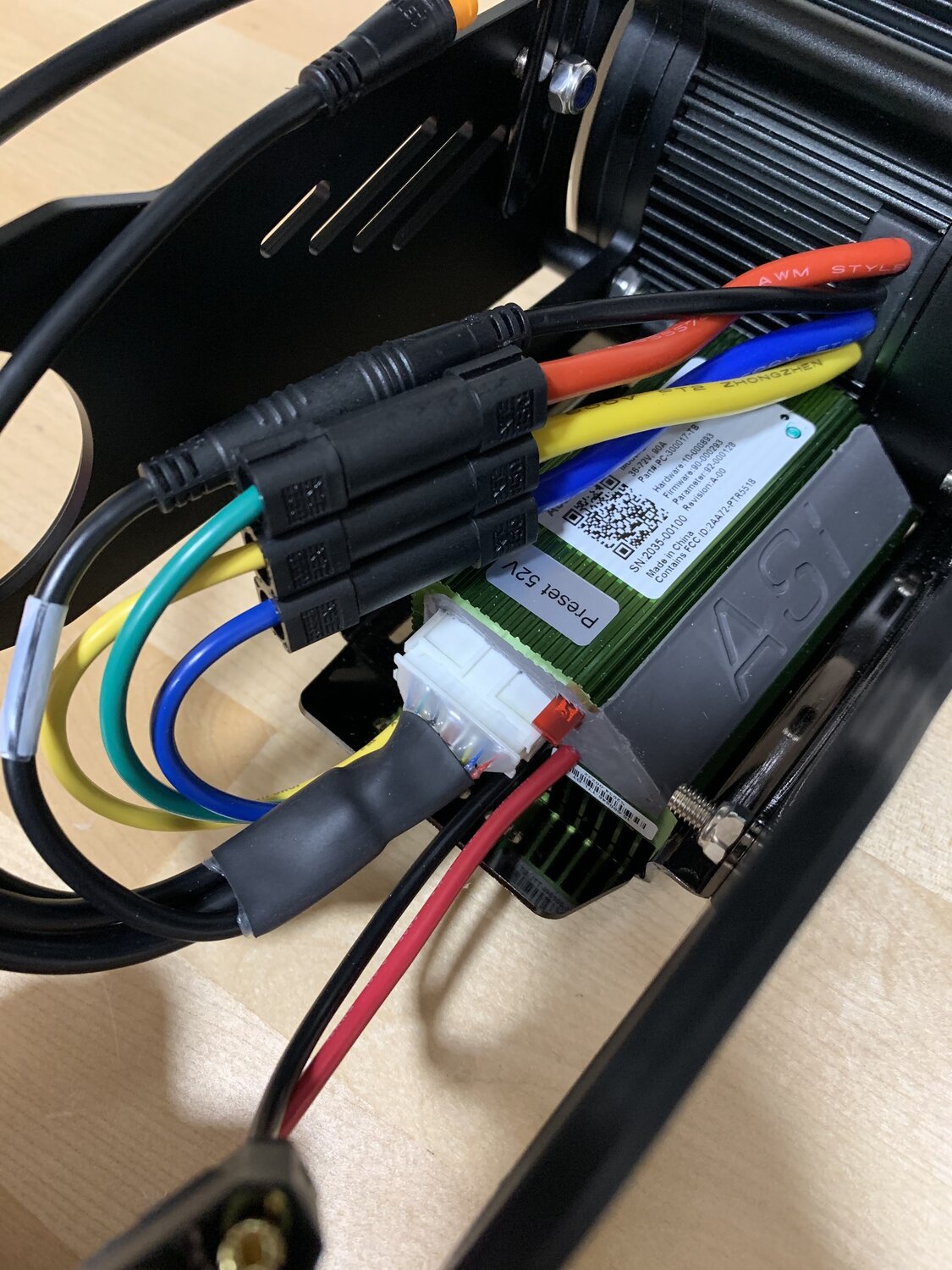 Part list:
Frame – Northrock XCF -
https://www.northrockbikes.com/xcf/
Brakes – Original - Tektro 160mm Cable Disc Brakes.
Upgraded to Shimano MT420 200mm 4 calipers – great budget option with tons of stopping power.
Fork – Steel, slightly heavier, but useful for the added weight of the bike
Wheels - ~60mm rims, but can clear 4.6" tires. Running them with tubes. Oddball sized rims/hubs do not allow for an easy upgrade, one of the big drawbacks of this bike.
Tires
Winter – 4.6" Specialized Ground Control Fat – studded with Grip Studs
Summer – 4.0" Kenda Juggernaut low profile, great for summer
Bars – Came with narrow ~720mm bars, upgraded to Spank Spoon 60mm riser bars - 780mm wide. Made the "slightly too small for me" frame fit much better.
Stem – Stock
Light – Roxim X4EP Integrated Headlight / Taillight. 400 lumens. Powered directly from the battery accepting 6-90V. Excellent light. Had issues with non-integrated lights getting too cold and the battery stopped working. Not an issue with this model
https://www.electrifybike.com/colle...ucts/roxim-x4eb-6-90v-headlight-and-taillight
Seat/Stem – Stock Seat, added Suntour SP12 NCX suspension dropper post, which is a cheap way to add a lot of plushness if you aren't going to run a dropper post.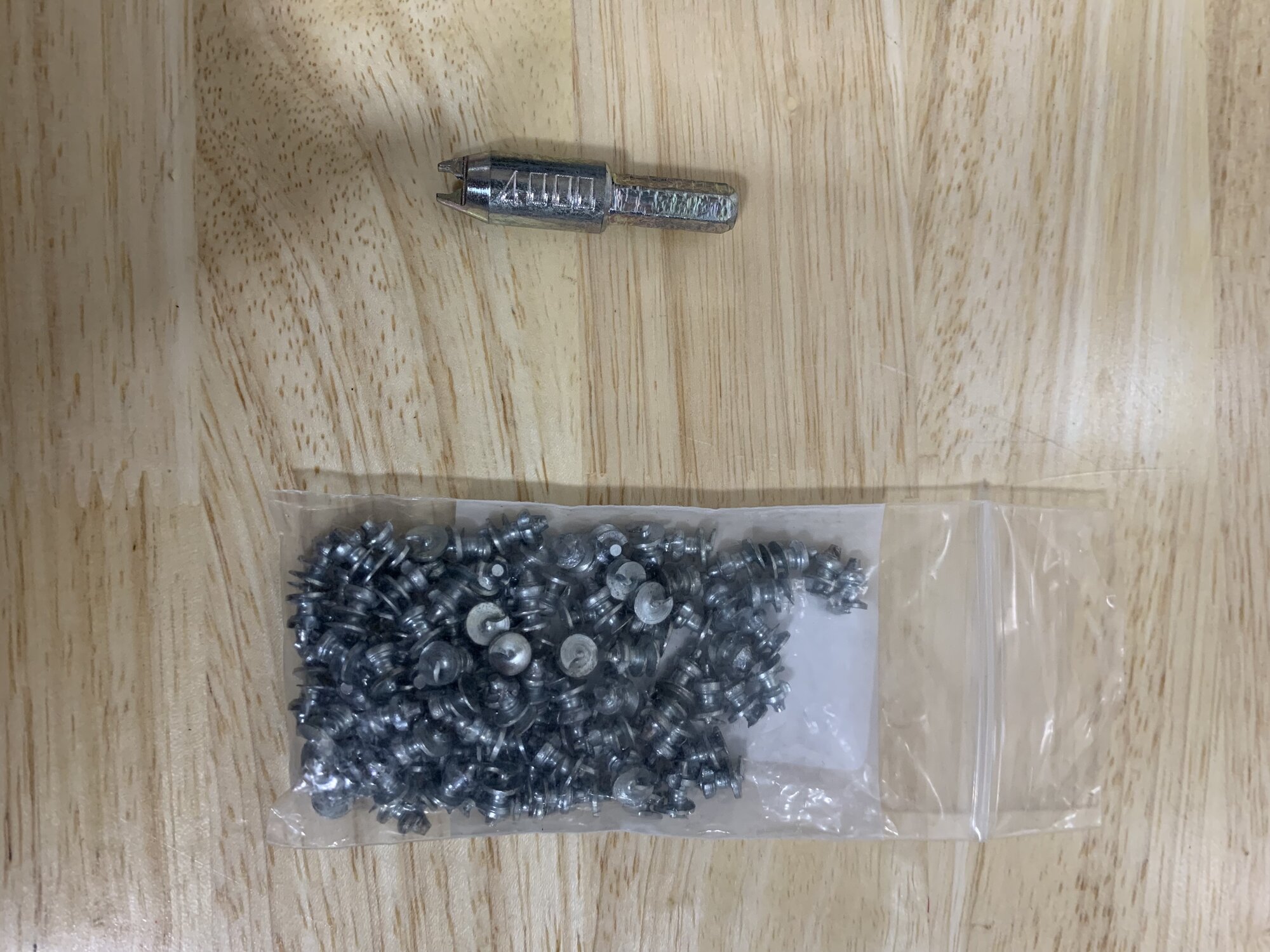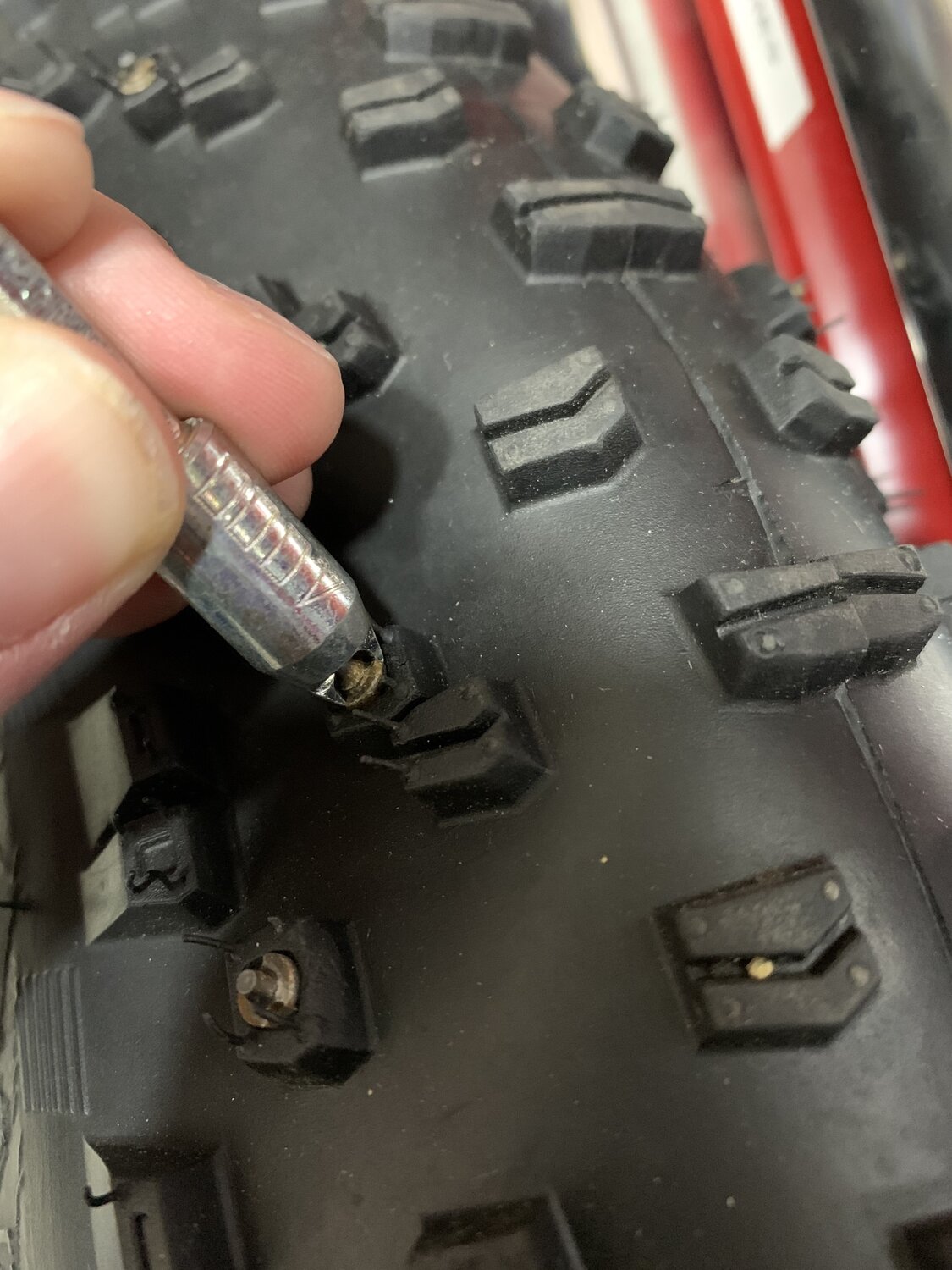 Drivetrain
Cassette – All Steel, pinned cog Sunrace CSMS 11-42 10 speed
Hub – DT Swiss 350 w/ Steel Freehub body
Chainring – 32 tooth (winter) / 38 tooth (summer)
CYC Gearing Choice – 11/53 Winter / 11/63 Summer
Motor / Battery
CYC X1 Pro Motor w/ BAC 855 Controller
Battery – Massive 52V 21Ah GA cell battery – 1092Wh – Mega Shark Casing
Mounted to frame with Triple Bob (hose clamped in recesses after picture was taken)
500C Display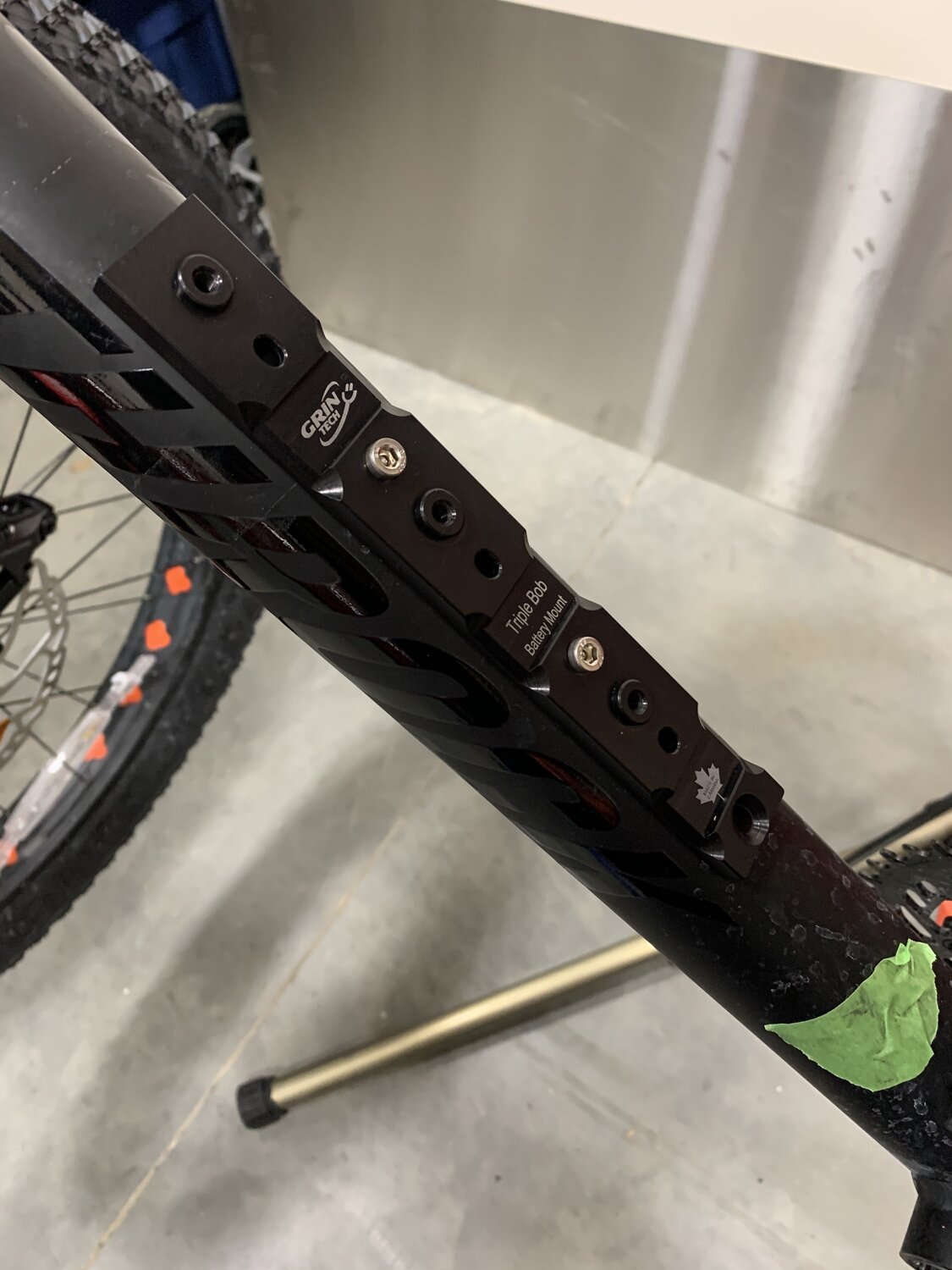 -----
Overall I've been very happy with the bike. Initially I had issues with the bikes chain skipping on the lowest two cogs. I had the chain jump off on me multiple times, eventually breaking two spokes on the rear wheel. I had the rear wheel rebuilt with newer heavier duty spokes.
I had attempted to adjust the derailleur multiple times with no success. I ended up taking the bike in to have the derailleur adjusted by my local bike shop. Best $20 I ever spent. They adjusted the limits perfectly, and I believe they adjusted the clutch system to keep more tension on the chain. I'd recommend everyone who isn't very well versed in derailleurs have a bike shop set this up. Totally transformed the bike at higher speeds. Buying a clutched derailleur is also highly recommended.
Another thing I'd like to touch on is the drivetrain durability. Standard mountain bike drivetrains aren't meant to handle this amount of power and torque. Also, higher quality bike parts on conventional bikes end up focusing on cutting weight which doesn't help durability.
For e-bikes, steel is your friend. Going with a cassette that uses steel cogs only will greatly reduce the chances of bending or shearing off teeth on your cassette. Also, look for cassettes that have as many teeth as possible pinned together (you can see this from the back of the cassette). That allows the freehub body to share the load of the individual gear with neighboring gears and prevents it from biting into the freehub. Shimano Deore and SRAM NX cassettes are both valid options if you are running a 12 speed system.
Pinned Cassette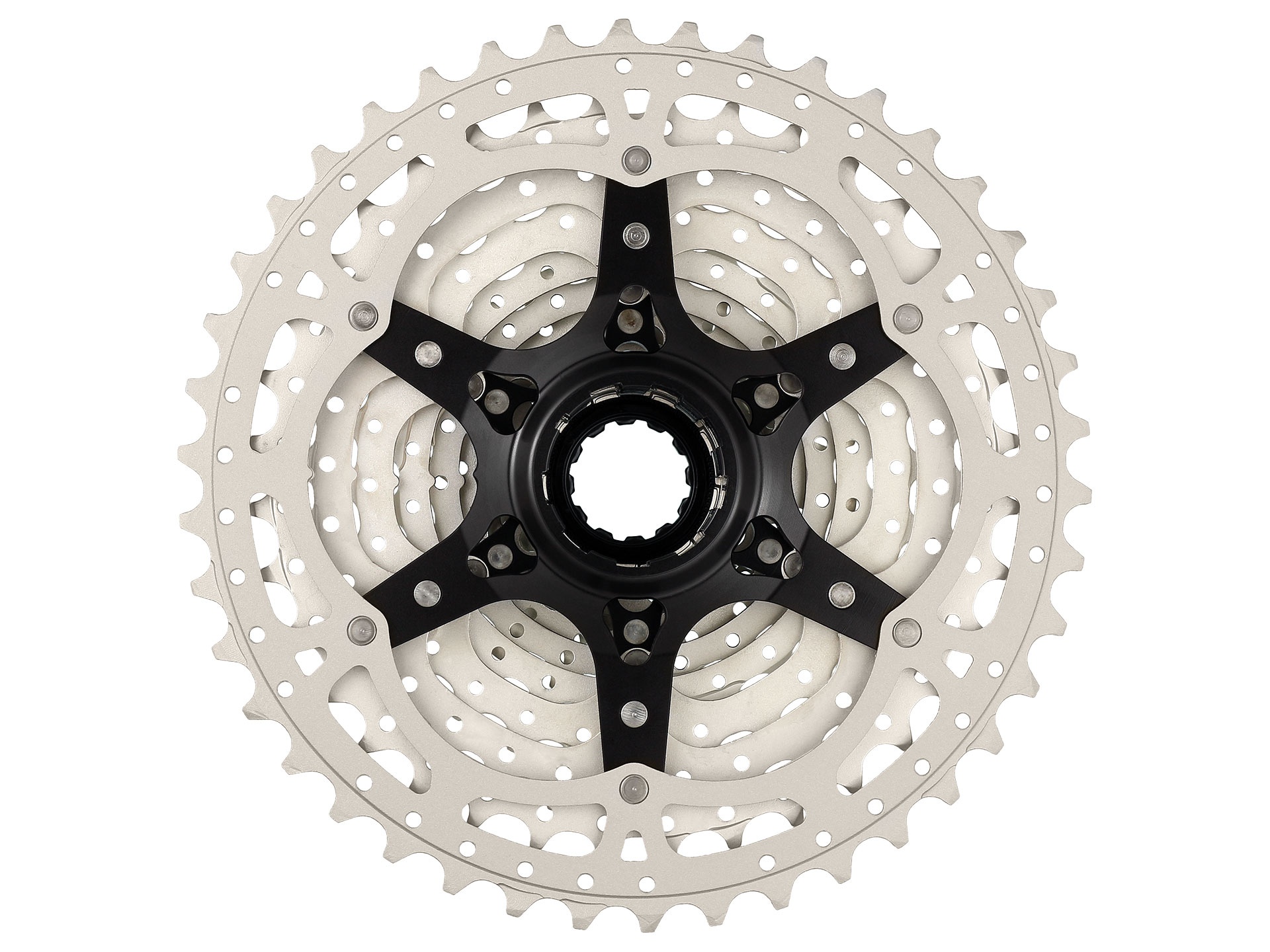 Damaged Freehub Body (not mine). Marks are from individual Cogs digging into freehub body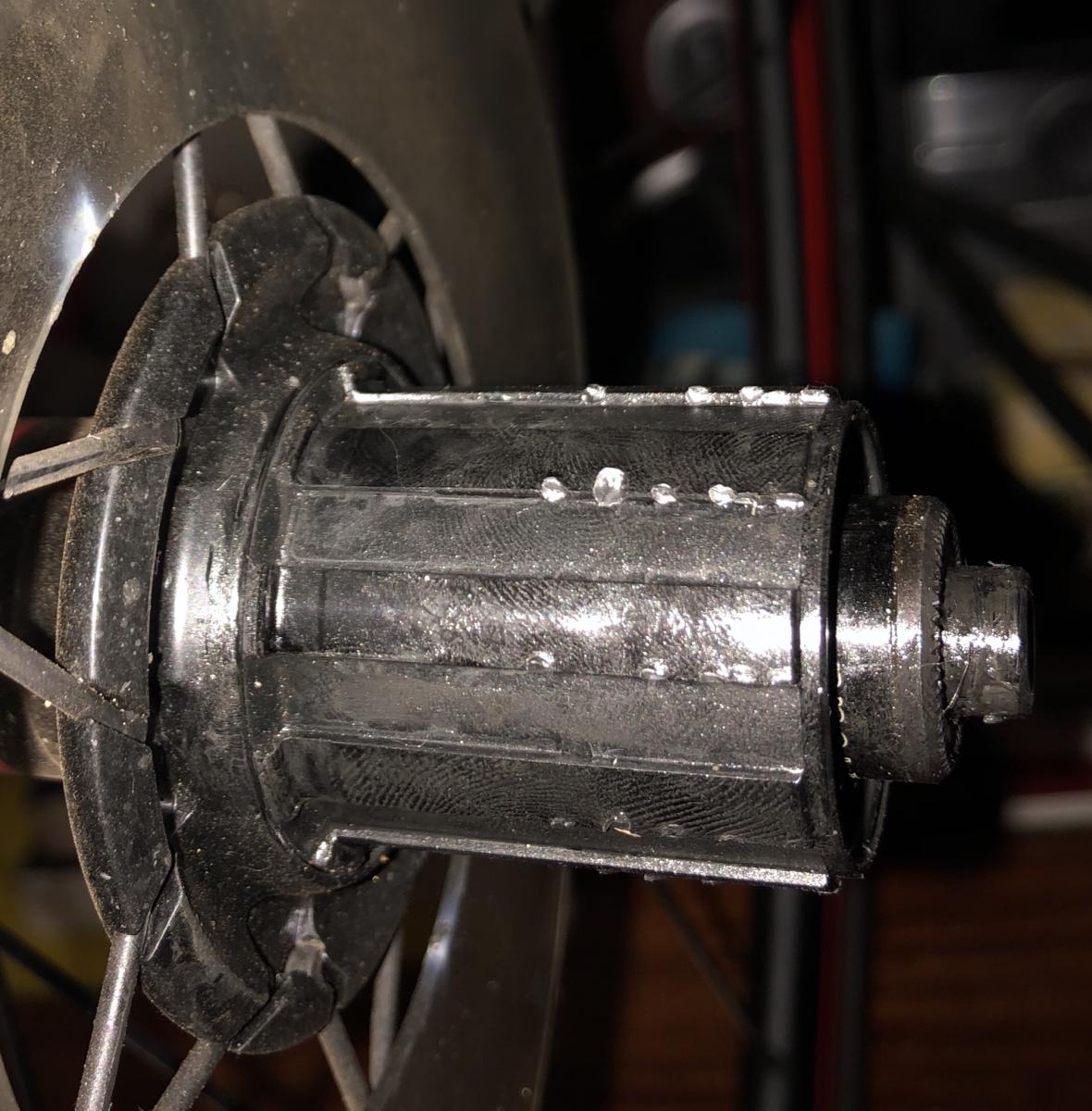 Originally, I'd stuck with a 10 speed drivetrain, since a 10 speed chain is a bit wider than an 11 speed and even wider still than a 12 speed chain. However, I came across this article, which changed my mind on this. For my next build, I'll be going with a 12 speed X01/XTR chain which I think will be just as strong and durable.
Link to article -
https://cyclingtips.com/2019/12/the-best-bicycle-chain-durability-and-efficiency-tested/
On that same line, aim for a bike with a steel freehub body. Most are made of aluminum, which is more prone to gouging from the cassette gears. The DT350 hub I chose had an available steel freehub body which I purchased to reduce the risk of gouging.
The DT Swiss 350 freehub uses a star ratchet system instead of ratchets and pawls like a conventional bike. The star ratchet system has 16 points of engagement on the ratchet, many more than the 3-4 pawls on a standard designed hub. Great for if you want to put out large amounts of power reliably.
More info here -
https://electricbike-blog.com/2019/...t-refuses-to-die-dt-swiss-big-ride-350-197mm/
I run two gearing setups. A 32 tooth chainring with 11/53 motor gearing for winter and a 38 tooth chainring with 11/63 motor gearing for summer. The two gearing systems couldn't be more different. With the winter setup, the motor delivers so much torque so quickly that you are almost instantly at max cadence when you start pedalling hard (on smooth flat ground). This makes climbing steep hills or travelling deep snow much easier to do. It is awkward in summer, as you spin out the gears so fast that you don't feel like you are doing much. Top speed is limited as well.
The summer setup is much more slow to wind up, but delivers much more assist in the top end when you want it. I run the stock 4" Kenda Juggernaut tires, which are quite smooth and well suited for streets and groomed trails. I can easily go up hills at 30 kph and cruise along at 50kph when I'd like to do so. The bike doesn't work well on single track. It has no suspension and it bounces and skips over every bump. The tires squirm if you throw any amount of cornering load on them and feel unsettled.
However, as a road bike/commuter it is great. The battery is large with good range, the light works, and it flys along paved roads and gravel double track. I sold my road bike as this bike performs that task so much better than it did.
If you could only have one bike, plus sized, dual suspension e-bikes are a great choice. They can handle singletrack summer riding without too much tire deflection / autosteering. They can also handle winter / offroad duty good enough especially on packed in hiking trails. They are, in my opinion, the best compromise.
I've enjoyed this bike so much, I'm starting to build up a 2nd electric full suspension fatbike based on a Dengfu E06 frame. I'll post a build thread on it once I start building up the bike.
I'm open to any questions or discussions on the bike or the CYC motor platform.