Region

Europe
City

Mazovia, Poland
When I was replacing the chain in my 2017 Vado 5.0 when the chain got stretched past the 0.5% mark, I could enjoy the cassette for a pretty long time. When I was forgetting to replace the chain for, say, 3200 km (2000 miles), typically the four smallest sprockets on the Shimano CS-M7000-11 (11-46T) cassette were getting worn and needed replacement, which was always done by my brother Jacek.
Following the severe breakdown of my Vado that resulted in the warranty rebuild of the Vado 5.0 to the current Vado 6.0, I lost the count of kilometres ridden on the two incarnations of that e-bike. As the outcome, as many as
five
smallest sprockets on the cassette wore out. I thought to myself you needed to replace the entire cassette once in a while
With the new cassette in my hands, I discovered both my brother and the local bike mechanic had no time to do the cassette swap for me
fast
. So I pedalled my Vado SL to a good bicycle store in Warsaw and bought a cassette wrench and the cassette whip (at last having these tools in my collection!)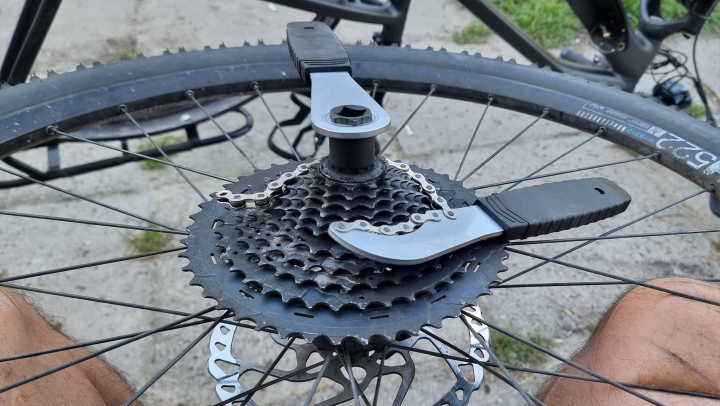 First of all, I had to watch a Park Tool video on YouTube to understand how you actually apply the whip to the cassette sprocket!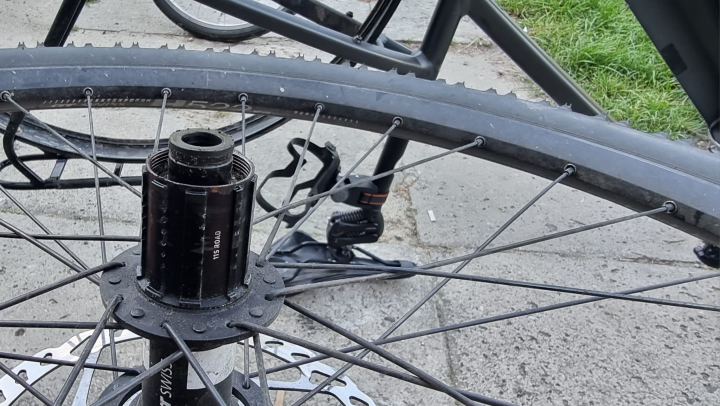 Removing the old cassette from the freehub body was actually very easy...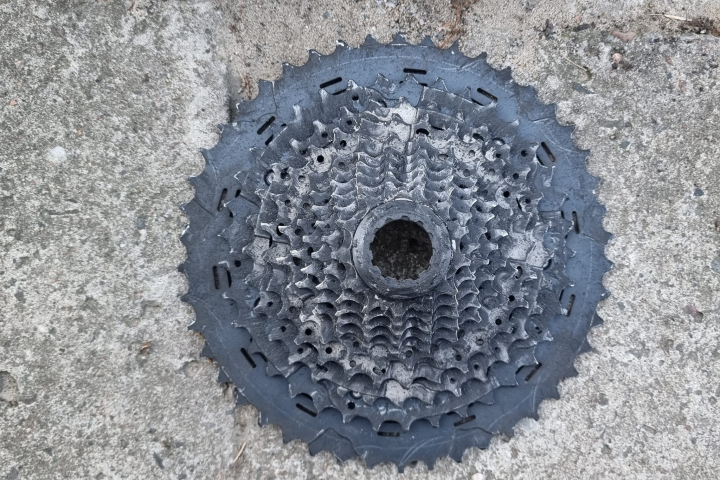 Yes, yes, I know the old cassette was not only worn but also dirty
That cassette has survived since August 2020, only the 4 smallest sprockets were replaced three times (I think).
Now, I had to learn new tricks. I could observe how my brother was working on the old cassette in the past, so I knew it consisted of four big sprockets pinned together, and a big number of smaller cogs, and importantly, the spacers. What made me very surprised was the new cassette set was bound with a plastic "hub" for transportation purposes. Once I removed the "hub" from the sprocket cluster, I naively thought I could just slide the whole assembly onto the freehub body! Oh no no no no! The way you are putting the sprockets and spacers onto the freehub body is a highly organized procedure. I had to dismantle the cassette, putting each sprocket and related spacer aside in the proper orientation and order. Then I started re-assembling the cassette on the freehub body.
When the process was done, I placed the lockring in the socket, did several turns with my fingers to secure it, and then applied the newly bought cassette wrench.
Rattle!
and the thing was done! I have never thought the cassette replacement could be that easy! Ya, but I knew I should be very careful during the process.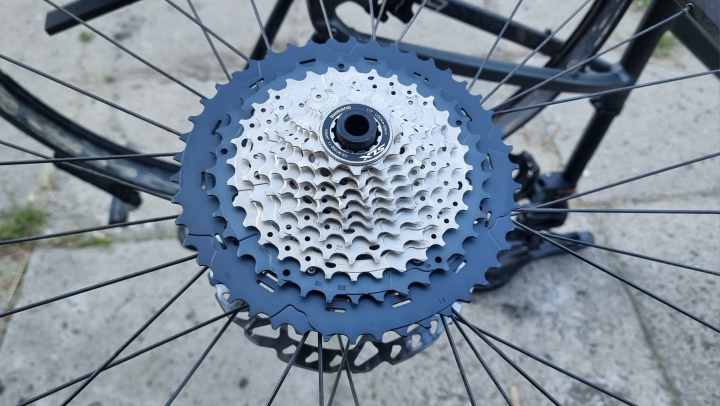 Now, I start thinking to replace the chainring (the chain itself is brand new). Should I replace the chainring after 7500 km ridden?