Hey!
I have a electrical bike and the display stopped working and had to replace it.
So I went on Aliexpress and thought I would try one of those motor controllers with a new display, but I'm having a hard time getting it working.
It seems its related to the PAS sensor.. because when the faster the pedals go around the faster the motor goes.... The original motor started with full power straight away when you started peddling...with the old motor controller. But not sure if that's possible with the new controller.
A little bit about the bike: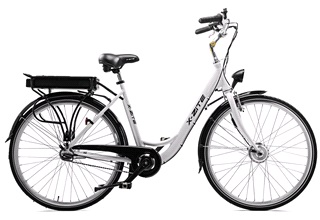 It's X-ZITE 24v Bike with 10ah battery with a motor at the front wheel.
Old Controller:
The only sensor the bike have is this located at the crank:
New controller(Model: 24V 36V 250W 350W):
https://www.aliexpress.com/item/4001331228634.html
The new controller came with a S866 display:
Here's a few pictures of the motor:
I was wondering if anyone knows how/what parameters' we need to change in the s866 display or advice where we might find it? The settings goes from P1-P23
Hope someone guide in my in the right direction. I still have the old controller... if everything else does not work.
Thanks.
//clausdk
​
Last edited: