I've come up with a couple "new" mods for my BBSHD.. They're both existing tech. but new for this application.
The chain retention mod I'm going to list first because it's needed to do the 2nd one. I did them in the reverse order, and discovered I needed the 1st one to get the 2nd one working.
Mod#1
For chain retention I looked to the recumbent resources since they have very long runs of chain hanging in the air. I tried several things and found that the Terra Cycles 15t drive side idler is what worked in my very sensitive application.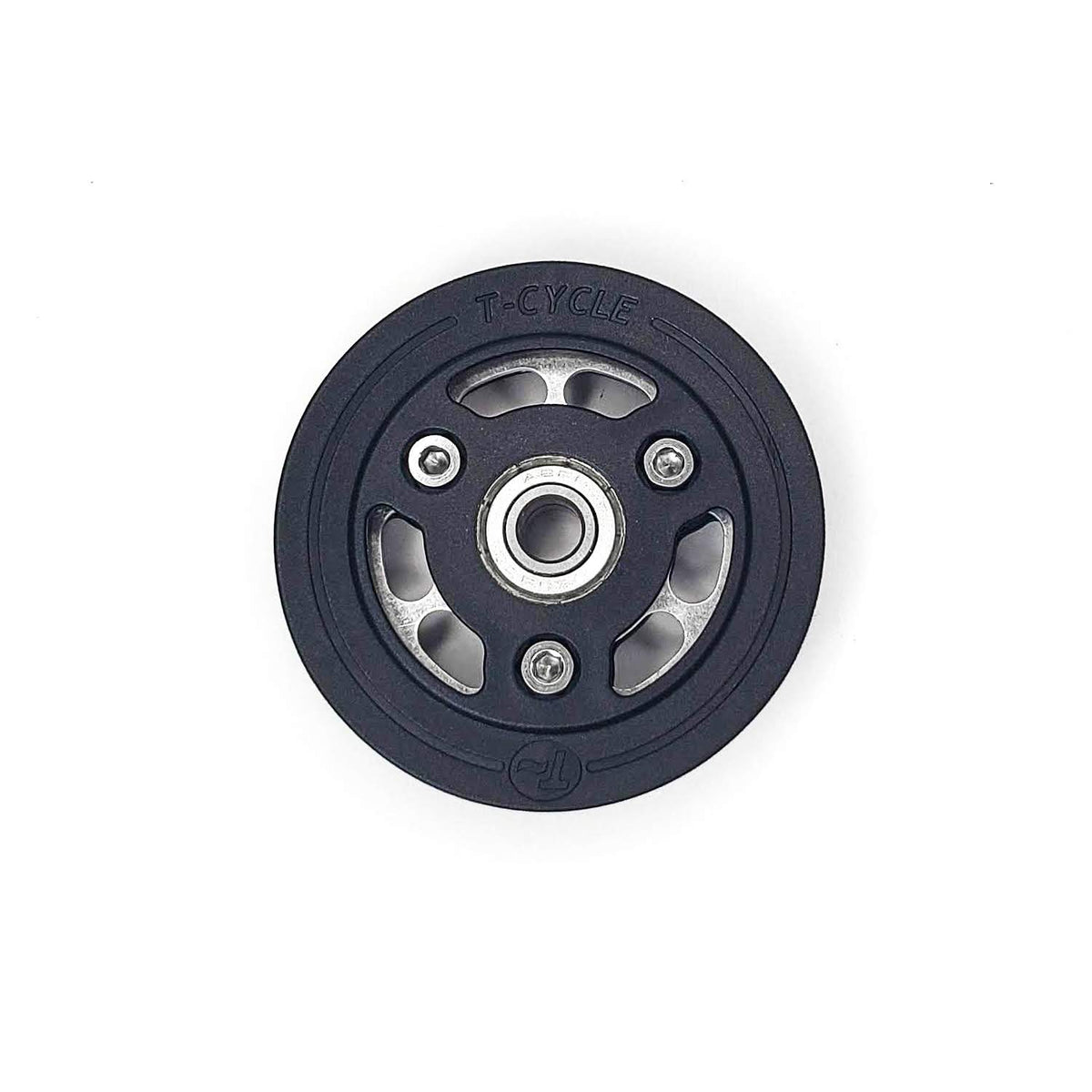 With a CNC-machined 7075 aluminum cog and bearing carrier, fiberglass reinforced nylon 6/6 sideplates, and high performance ABEC-7 bearings, the SportPlus Power Idlers from T-Cycle are the sleek, beautiful, light and quiet must-have upgrade for your chainline.

t-cycle.com
I used this bracket to attach it to my 34.9mm seat post.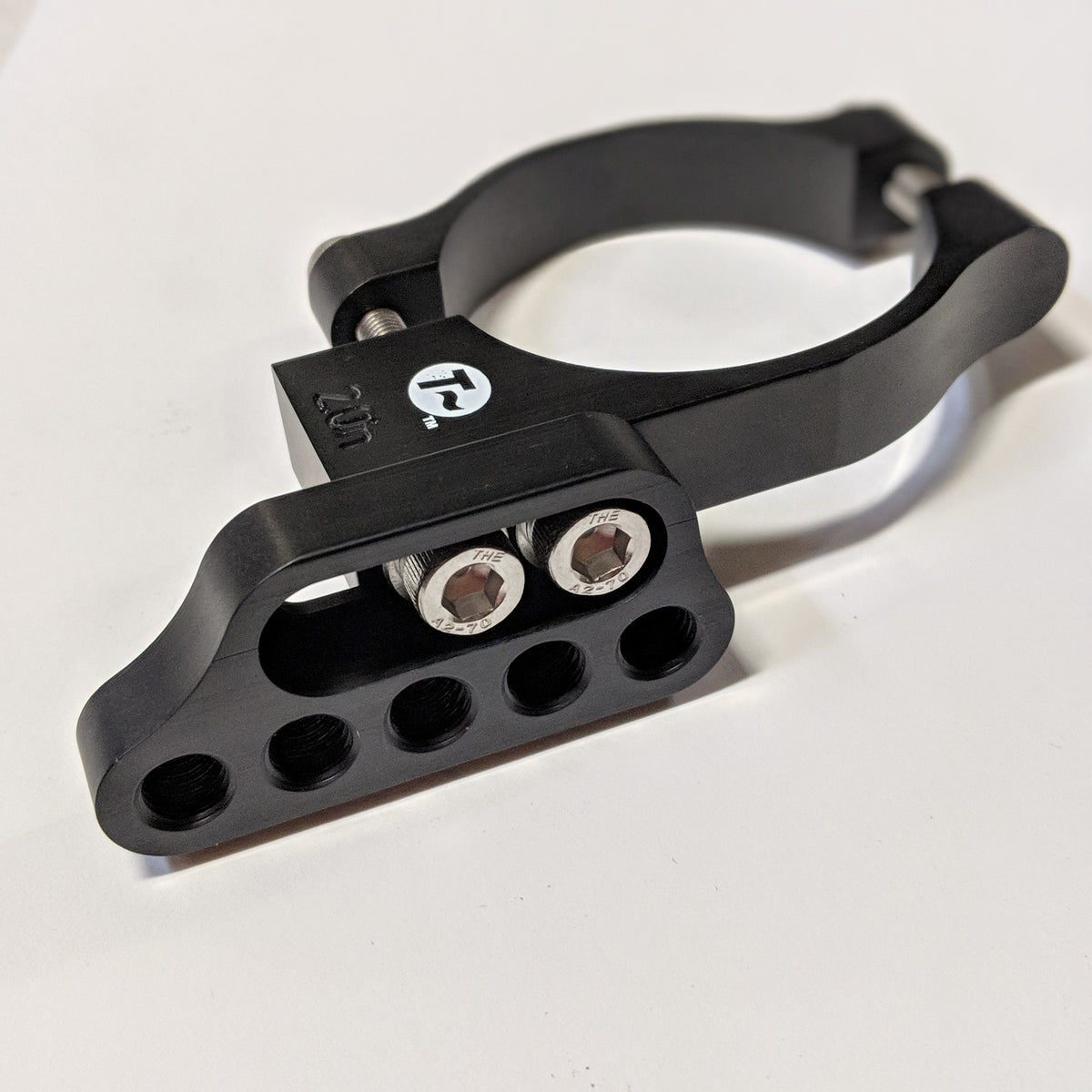 Clamp on Idler Mounts are great for letting you mount idlers where you really want them, and for tensioning timing chains on tandems. If you have a bike/trike where the chainline has just never been right, or you are changing to a hub gear drivetrain, or need to simply and reliably tension a...

t-cycle.com
It sits behind my flat 50t chain ring and pushes the chain down slightly. Since it turns with the chain it adds no friction to the system. Its' also smooth and quiet.
This is working w/o an offset ring,Wide/Narrow, or short stacked cassette. Wheels up launches in the 3 cross chained lowest gears.
I'm also running a vintage Rapid Rise mid cage derailer and gripshift dumping multiple gears up or down.
Mod#2 Front top chain guide is mandatory for this.
Front Freewheel mod. ( This is what made my bike very sensitive to chain management.)
Mid drive Ebikes almost all have a front freewheel. The rear one is actually no longer needed.
It can be locked out by using 2 very small zip ties to tie the cassette to the hub, or spokes.
Shimano offered this about 50 years ago as the Front Freewheel System. With friction clutches in the cassette.
Magic Cranks still offers it zip ties and all.
1- This will keep the chain moving with the rear wheel, so shifting w/o pedaling becomes possible.
2- This can push slack into the top chain run, so better chain management is required (see mod.#1).
ANY friction in the chain retention will make this worse.
3- If the chain gets stopped for any reason the small zip ties will easily break returning the bike to normal operation.
4- Things that might help especially for offroad use.
A modern clutch type derailer with a heavy spring.
A long cage derailer with enough capacity for the gear range, AND some occasional slack in the chain.
My bike is working just fine w/o these. On the street.
Here is a thread on this at electricbike.com
I've got enough seat time on this mod. I think I can bring it forward on it's own. It came out of another discussion here which rambled around some. https://electricbike.com/forum/forum...ed-a-freewheel...
Last edited: