I am in the city for a bit and perusing CL the other night I came across an 06' Custom steel fat bike made by Vicious Cycles in PA. I am in OR so it has migrated aways. Price was too good to pass up for what was probably a $5k build when new, even has a Chris King headset....Nice paint job and some of those funky Shimano straight bar brifters they had back then that failed to catch on but work just fine. Hydro brakes and a 2spd crank with a little old granny ring that is kind of cute seen thought the eyes of today.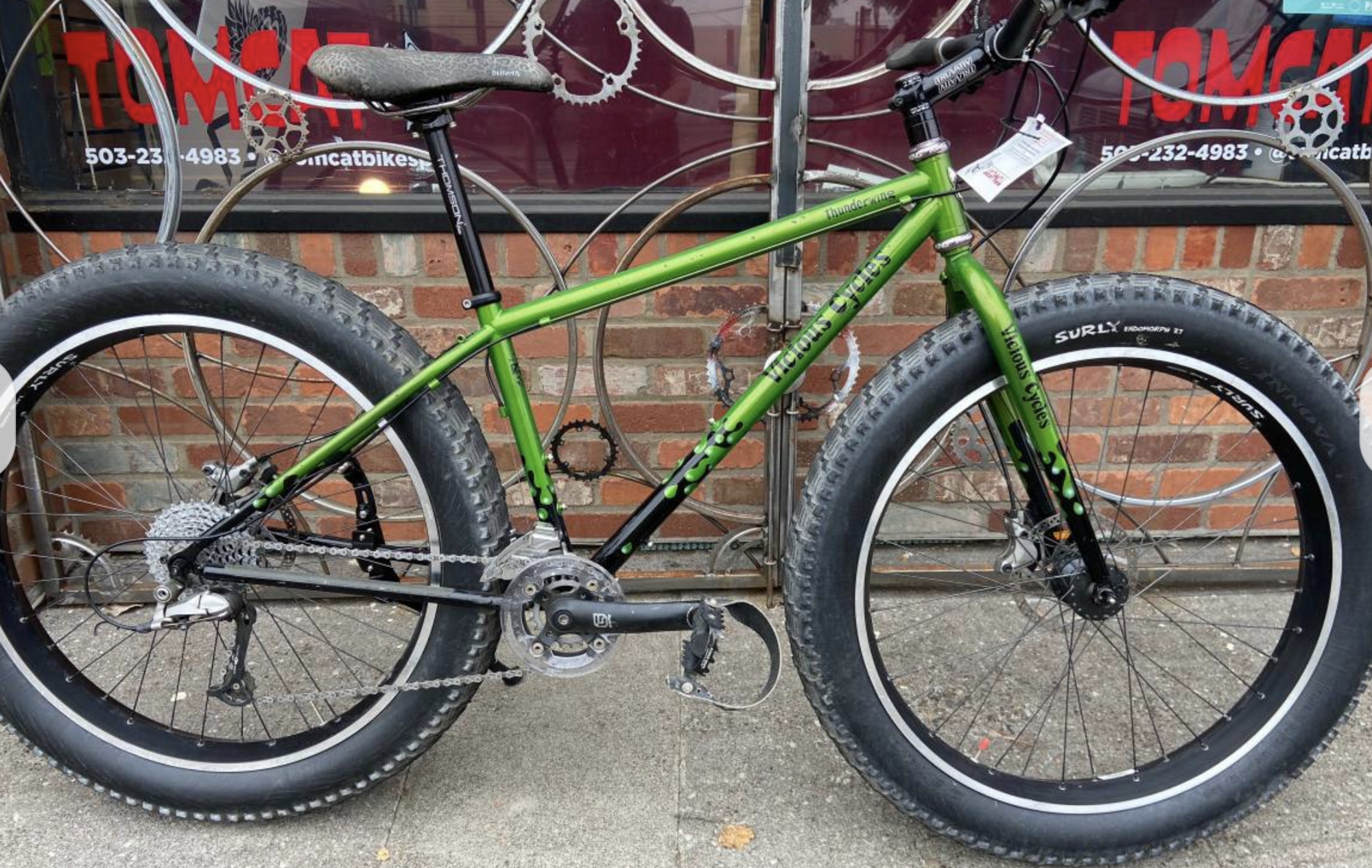 I live on the coast and like to ride beaches, better when I don't ram myself into them @ 20mph but I digress, and going to get an AliExpress 48v 500w 135mm spaced brushless geared hub motor laced to a fat bike rim to convert it to an eFad Bike for beaching with. Although I have gotten along just fine with my various bikes with tires ranging from 40c to 3.0 to date I have to admit that even though I don't really see my self as a fat biker this one was just too cool, quality, and cheap to pass up. I have wanted to put a front hub motor to this purpose for quite awhile actually and have tried to talk others into it without success.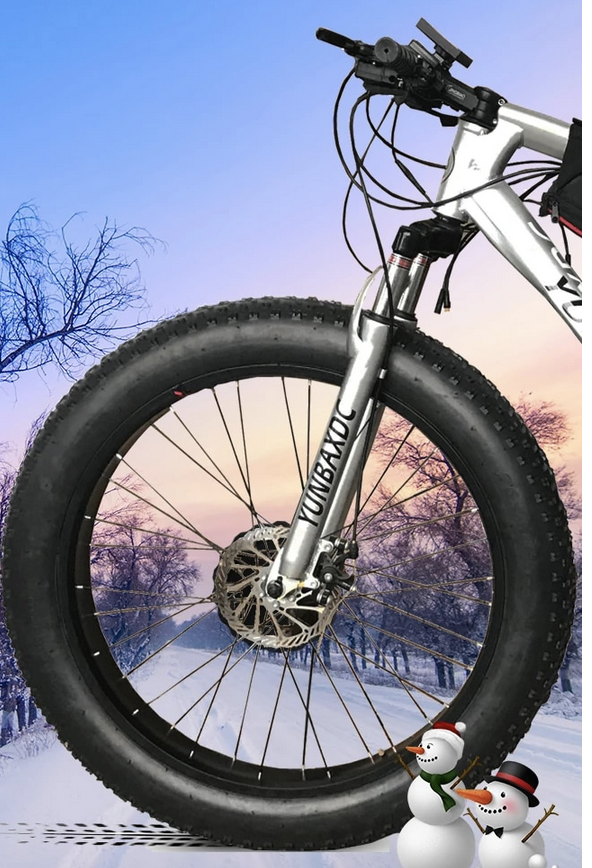 Stock photo of the wheel but I won't be needing any suspension for the beaches and bike paths that will be this bikes terrain. Maybe the odd logging road though just cause there are so many where I live but that is what my Z1 is for....
Will use my spare 48v 720wh Z1 battery in a Stashers tt bag and a controller with throttle and cruise control and a minimal display so very simple there. Beach riding is an up and back or vice versa affair depending and some are 20 or so miles unobstructed during an ebb cycle so that should be plenty of range. Thing is the bike is a little small for me so I will probably just end up passing it on to a smaller person but sometimes the best part is in the build up!
I'll check back in as I progress. The motor wheel is going to take til mid November I think......but actually the best time to beach ride can be in the winter. Trouble is if you find a glass ball they are hard to carry! Hmmmm, might need a trailer.
Last edited: