Dear Bafang fans
Would you like to set or tune motor controller parameters? K1 Flash is compatible with all Bafang CAN bus motors (5 pin connector with "house" shape).
Also can download motor firmware for M500, M510 and M600 motors and run Calibration.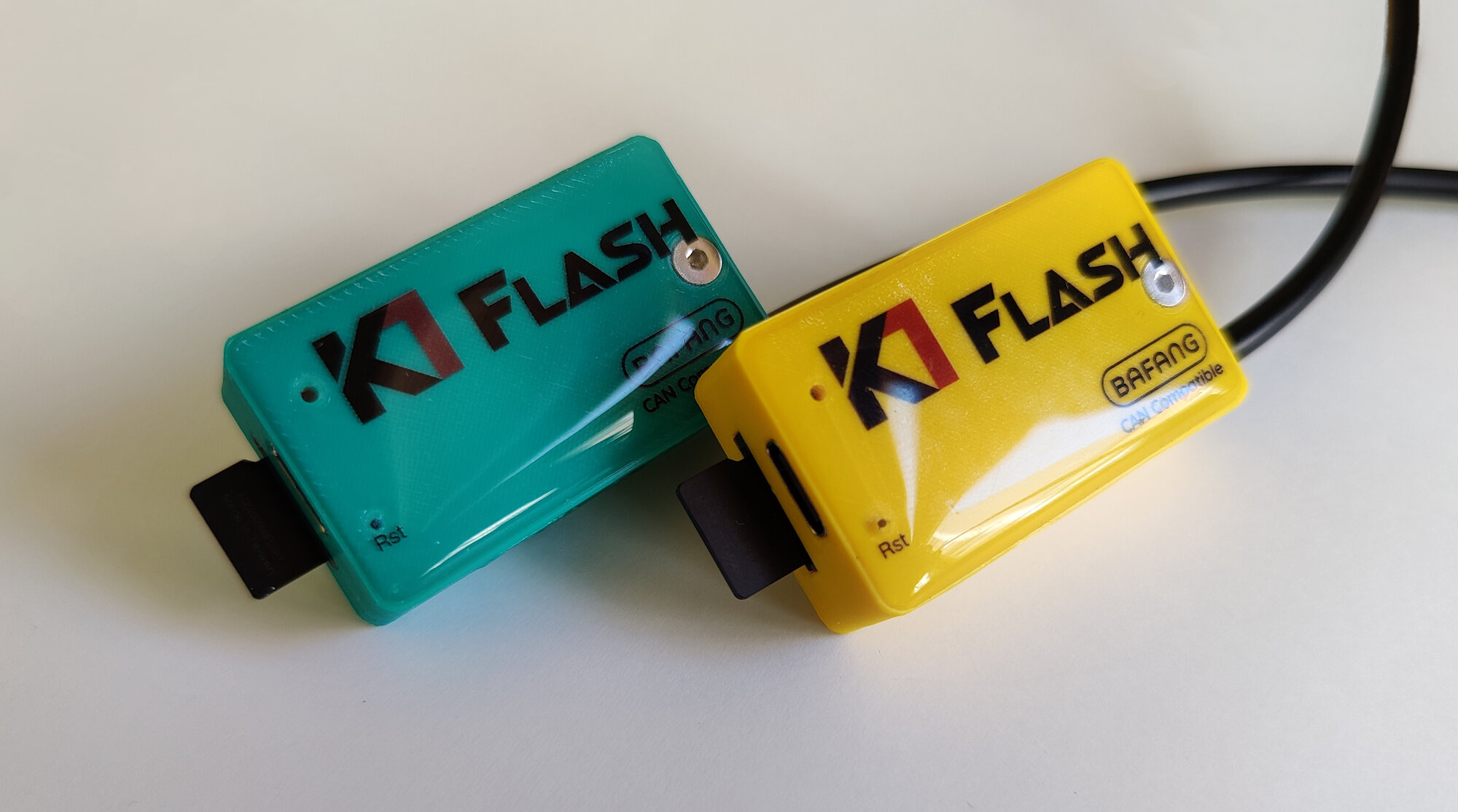 Simple as 1, 2 ,3 ...
1. Insert included SD card (with set of firmwares - cca 50 firmwares)
2. Power up K1 Flash (over USB-C cable from your mobile, power bank, charger ...)
3. Connect to your CAN motor - steady green LED light means all set and you can unplug device
In a minute your motor is flashed and parameters set according setup text file on SD card.

More info, pictures, video and ordering info at this google forms page:
https://forms.gle/dRUUj4swGB9aTmfs6
- will be updated soon, also some operation videos.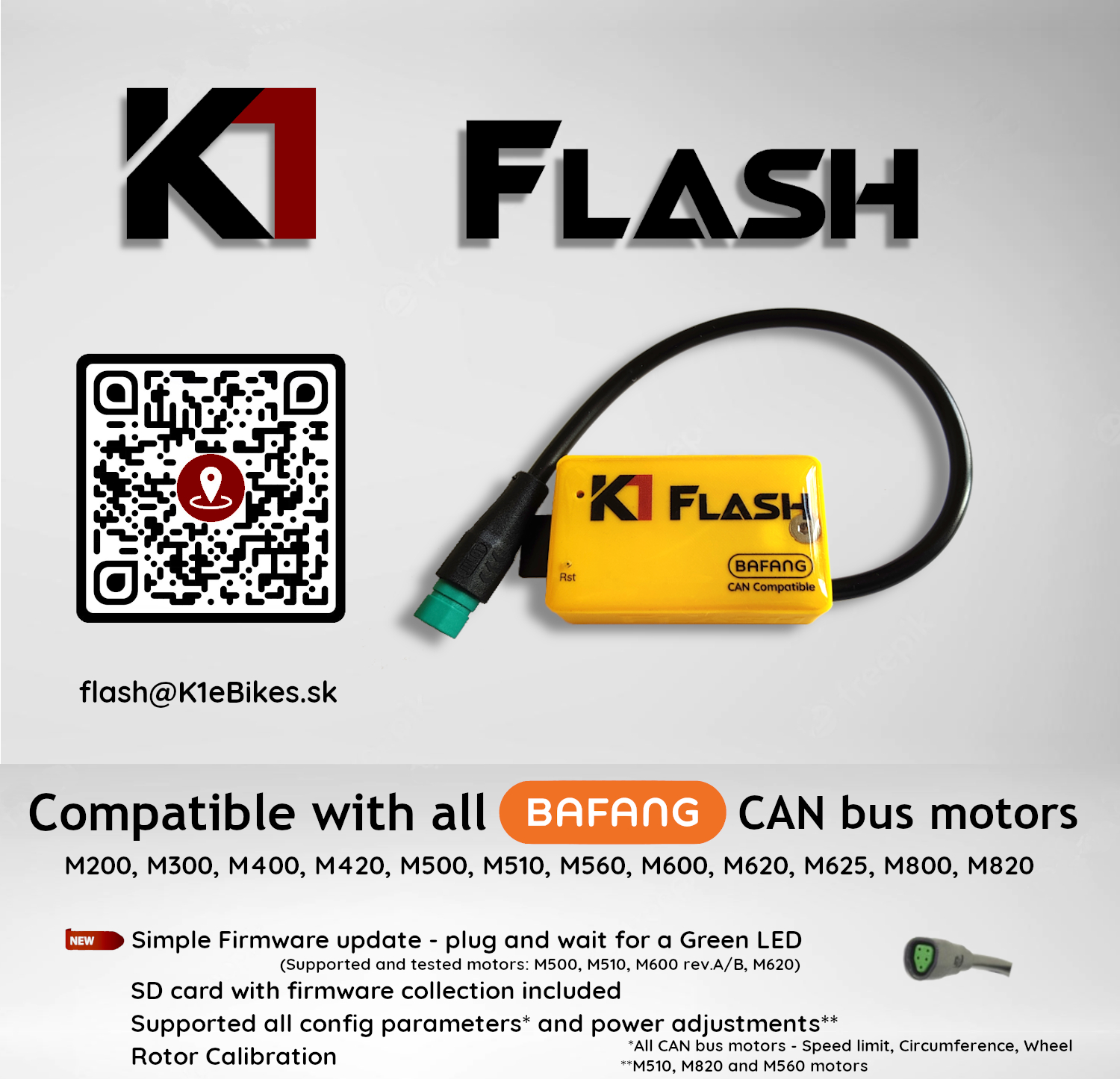 Tested on M500, M600 rev.A and B, M510 FC1.0 and FC2.0 and M620 CAN so far. Should be working also with
M300 and M420 as there is same bin file type. In the future also support for M630, M560.
Speed unlock, circumference, wheel supported by all Bafang CAN motors, including CAN hub motors.
K1 Flash Lite
(no firmware flash function) starting from 130 Eur including shipping.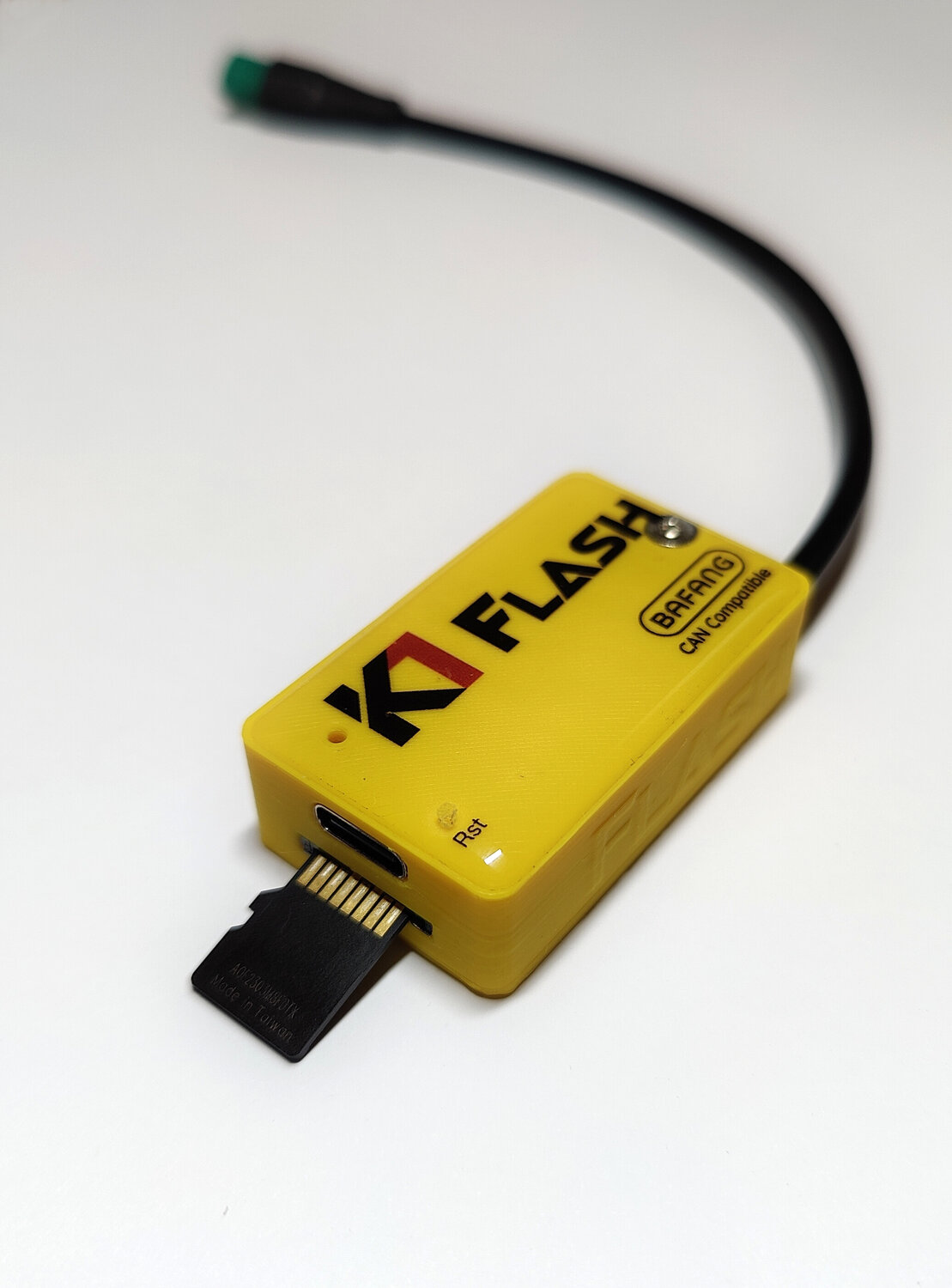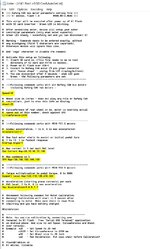 If you would like to support my work and future electronics visit Patreon page:
www.patreon.com
Last edited: