Hello everyone, I will be commuting my e-bike and wanted to better plan my route. Part of my route involves traveling down Fraser Hwy in BC Canada (note the road was recently reconstructed and so google maps has a mix of old & new pictures)
The route is here:
Questions:
- In picture 1, we can see the bike lane ending, I am trying to determine whether this indicates the cyclist should merge onto the left lane of traffic or move onto the large walk-way to the right? I noticed further down, that walkway crosses an intersections (picture 2) that has a the symbols of a shared path (cyclists and pedestrians) so I suspect I can merge onto the walk way instead of the road-way.
- Lets say you need to make a left hand turn, but the bike lane only goes straight (see Picture 3) for your lane, and straight for the perpendicular lane (I.E B-C and A-B are both bike lanes); should the cyclist cross the intersection (Go to A-B, then B-C) or should they take the left hand turn with the rest of car traffic using a left hand turn lane (E-C)?
Picture 1: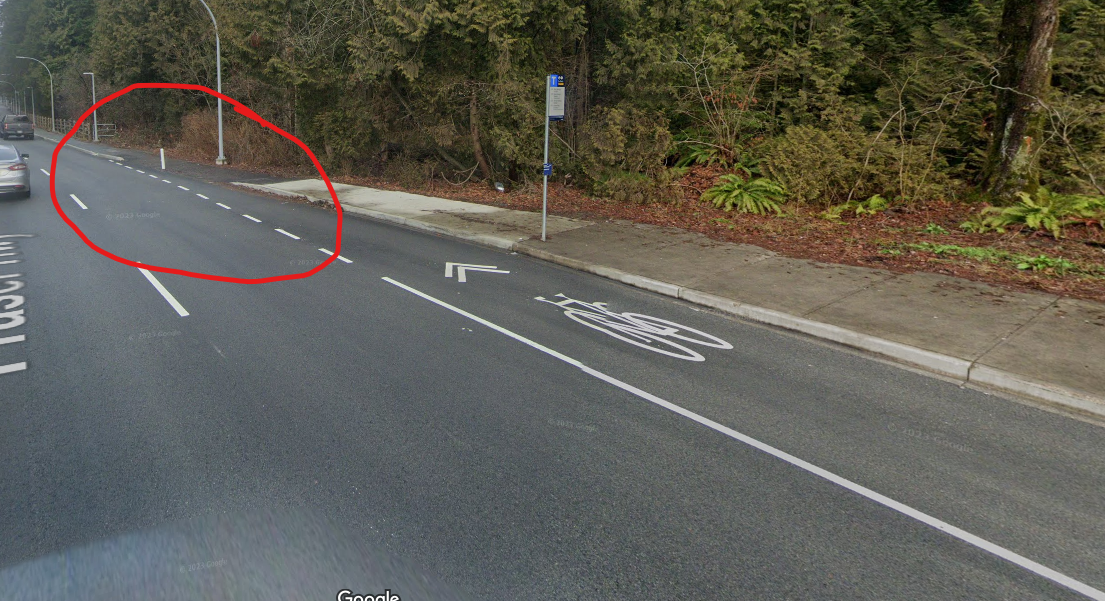 Picture 2: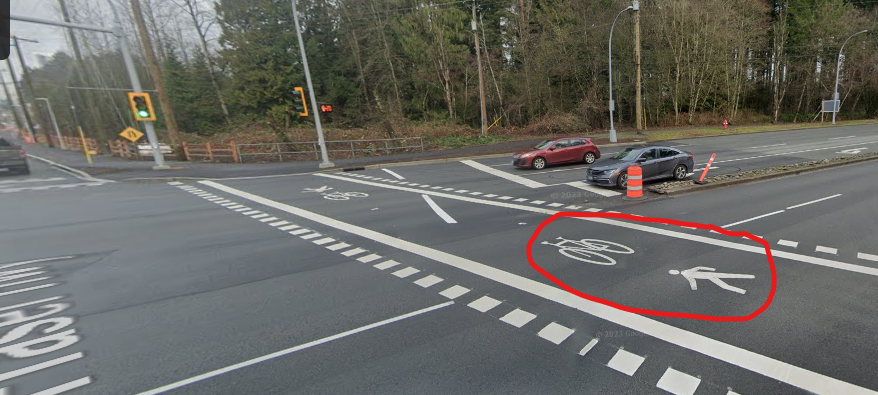 Picture 3: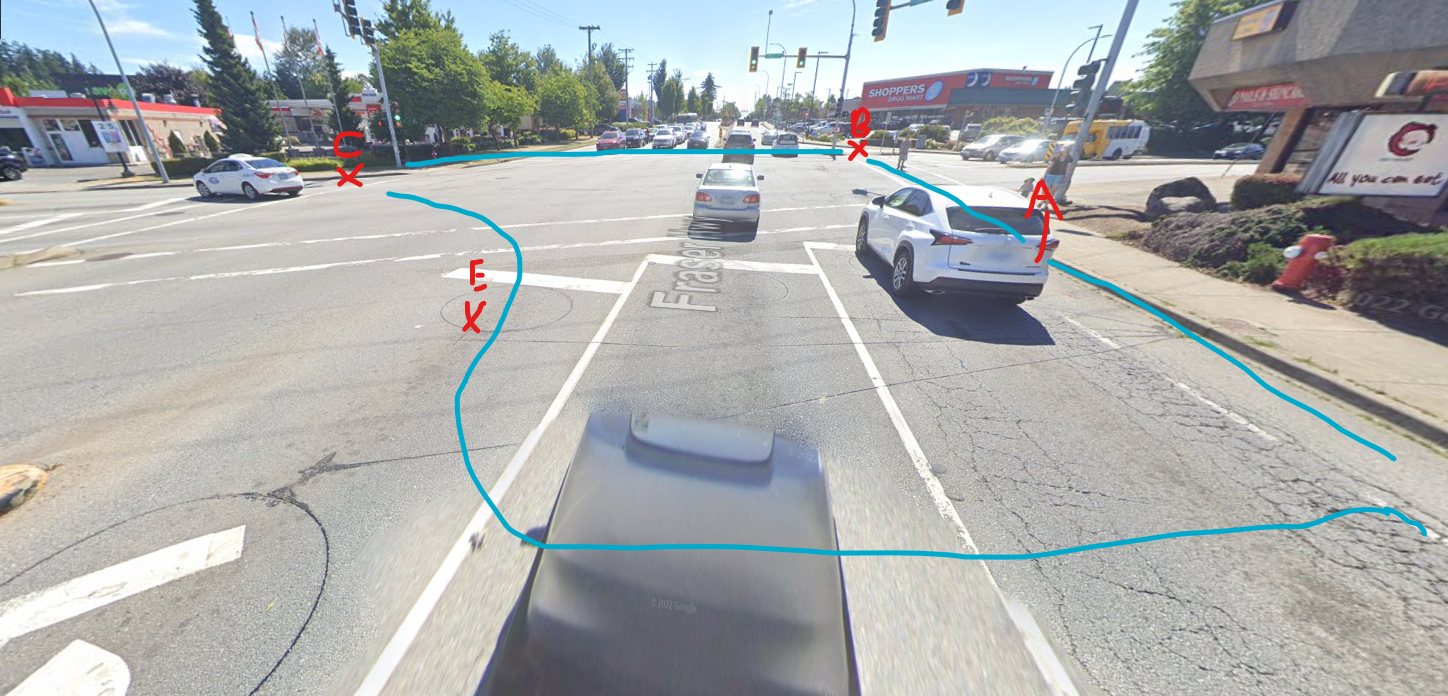 Last edited: