Administrator
Staff member
Hi guys! I'm moving some content off of the main site and into the most relevant categories of the forum. This post was originally made on January 21st 2017:
Mid drive motors are becoming more popular on electric bicycles because they offer certain strengths over traditional in-wheel hub motors. These include:
Improved frame balance front to rear and reduced frame flex
The ability to leverage a larger cassette, internally geared hub or continuously variable transmission for optimizing RPM and efficiency
Reduced unsprung weight (if the platform in question is a full suspension design)
Easier maintenance for the drivetrain and wheels (as well as less wiring across the frame)
This last two benefits are key for off-road riding where trail maintenance and transporting the bike become a factor. I love mid-drive or centerdrive motors but want to acknowledge that they aren't perfect for every situation… they do have some limitations and drawbacks worth considering and these include:
Louder operation because they tend to be geared, they tend to produce the most noise in lower gears when the drive unit is spinning at higher RPM
Increased wear on the chain or belt, sprocket teeth and derailleur because the motor is adding force to the drivetrain, often doubling and even tripling your own pedal input! Some mid-drive ebike systems do not offer shift detection to make the motor "ease off" at critical moments when changing gears and this further stresses components
More active shifting and gear changing is required by the rider in order to start the bike, climb efficiently and reach maximum speeds due to limited RPM output at a wider range of operation vs. hub motors which connect directly to the wheel and don't interface with gears
With this guide my intention is to offer a qualitative overview of the different brands of middrive ebike motors I've tested as of 2016 along with quantitative supporting points and specifications. Technology is evolving rapidly in the e-bike space and parts of this guide may become outdated so feel free to chime in using the comments at the end and I'll make updates as needed. I'm not explicitly ranking the motors here but am starting out with some of the more popular, higher quality offerings. Bosch and Yamaha are two systems that get compared a lot and I've created a video with each of their stats and ride tests below to help demonstrate their differences:
Bosch Centerdrive
Bosch has been an innovator and leader in the mid drive motor space, both in Europe and the US, producing some of the most powerful and responsive systems I've tested. Companies that use it include
Haibike
,
Felt
,
Trek
,
Easy Motion
,
Cube
and others. The Bosch motor uses a smaller 16 tooth or 18 tooth chainring sprocket that spins faster than competing products (close to a 2 to 1 ratio) and is designed by each manufacturer… Some include metal chain guides (Haibike), plastic chain guards (Felt), narrow wide teeth and sprocket equalizing systems (Haibike) for their full suspension electric mountain bikes to raise the chain above the right chain stay, clear debris like mud and reduce kickback as the orientation of the rear cassette changes. There are several versions of this motor with output ranging from 15.5 mph (25 km/h) common in Europe to 20 mph (32 km/h) being the most common in the US and 28 mph (45 km/h) being a specialty motor available on some US models and requiring licensing in Europe. The Bosch electric drive system uses an advanced pedal assist system that listens for pedal torque, pedal speed and rear wheel speed to deliver near-instant motor control (it measures these signals ~1,000 per second). It also delivers a software-driven shift detection feature meant to reduce wear on chains and sprockets. Even with this system,
some users
have reported more frequent chain breaks and derailleur replacement with thousands of miles of use. The Bosch system does not require brake lever inhibitors because it turns on and off so quickly and I love that it seems to deliver a wide range of RPM speeds allowing it to propel riders to peak speeds in mid level gears, not just the highest gear. One area where Yamaha excels is that it has "Zero Cadence" starts while Bosch will only start once you reach 20 RPM (which is still very responsive). The complaints I have for Bosch include that their motor tends to be louder, producing a high pitched whine as it spins much faster than competing offerings and that it is not available with throttle mode. One of my favorite ways to ride is in a lower level of assist for efficiency and exercise with momentary bursts of throttle to climb, pass riders or get started from zero on mid-drive systems that do offer throttles… Not only does the system lack a normal throttle mode, Bosch has disabled walk mode in the USA for some reason and that's confusing and frustrating because the button is still there. I have only seen the Bosch system with a single chainring at the front while some competing offerings like Brose and Yamaha are now offering two sprockets for a greater number of gear choices. With Bosch the bicycle manufacturer may choose from 16T, 18T or 20T chainrings and some opt for narrow wide teeth to reduce chain slip for off-road use. The Bosch drive system also costs more and weighs a bit more at ~8.8 lbs (4 kg). I want to call out the removable Intuvia display panel that features an integrated USB charging port for portable electronics. In Europe an even fancier display panel called the Nyon was released which had some early complaints around software bugginess and certainly adds some cost to the bike, it is not known when or if this will reach the US. The chargers I have tested weigh 1.7 lbs and offer 4 Amp power output for relatively fast charging Below are stat charts I've created with more details for each version of the Bosch electric bike drive system:
Bosch Gen 1 ( 2012 / 2013 / 2014 )
Power Range (Watts)250 wMax. Torque (Newton meters)50 NmMotor WeightBattery Capacity (Watt hours)(36 v 8.2 ah) 295.2 whBattery Weight5.4 lb (2.45 kg)Shift DetectionSupport LevelsEco: 50% 1-3, Tour: 120% 1-3, Sport: 190% 1-3, Turbo: 275% 1-3Max. Speed15.5 mph (25 km/h)
Bosch Gen 2 / 3 Active Line ( 2013 / 2014 / 2015 / 2016 )
Power Range (Watts)250 w – 350 wMax. Torque (Newton meters)60 NmMotor Weight8.8 lb (4 kg)Battery Capacity (Watt hours)(36 v 11 ah) 396 whBattery Weight5.3 lb (2.4 kg)Shift DetectionYes, (Derailleur Only)Support LevelsEco: 50%, Tour: 120%, Sport: 190%, Turbo: 275%Max. Speed20 mph (32 km/h) in USA, 15.5 mph (25 km/h) in Europe
Bosch Gen 2 / 3 Performance Line Cruise ( 2014 / 2015 / 2016 )
Power Range (Watts)250 w – 350 wMax. Torque (Newton meters)60 NmMotor Weight8.8 lb (4 kg)Battery Capacity (Watt hours)(36 v 11 ah) 396 whBattery Weight5.3 lb (2.4 kg)Shift DetectionYes, (Derailleur Only)Support LevelsEco: 50%, Tour: 120%, Sport: 190%, Turbo: 275%Max. Speed20 mph (32 km/h) in USA, 15.5 mph (25 km/h) in Europe
Bosch Gen 3 Performance Line CX (High Torque) ( 2015 / 2016 )
Power Range (Watts)250 w – 350 wMax. Torque (Newton meters)75 NmMotor Weight8.8 lb (4 kg)Battery Capacity (Watt hours)(36 v 11 ah) 396 whBattery Weight5.3 lb (2.4 kg)Shift DetectionYes, (Derailleur Only)Support LevelsEco: 50%, Tour: 120%, Sport: 210%, Turbo: 300%Max. Speed20 mph (32 km/h) in USA, 15.5 mph (25 km/h) in Europe
Bosch Gen 3 Performance Line Speed ( 2015 / 2016 )
Power Range (Watts)250 w – 350 wMax. Torque (Newton meters)60 NmMotor Weight8.8 lb (4 kg)Battery Capacity (Watt hours)(36 v 11 ah) 396 whBattery Weight5.3 lb (2.4 kg)Shift DetectionYes, (Derailleur Only)Support LevelsEco: 50%, Tour: 120%, Sport: 190%, Turbo: 275%Max. Speed28 mph (45 km/h) in USA and Europe
This first photo album shows the Bosch Gen 1 drive system with the smaller 8.2 amp hour battery pack and HMI display panel that had three levels for each of the four assist settings (eco, tour, sport, turbo) that we still see on later displays like Intuvia and Nyon (which dropped the extra three levels). Note that the display panel stands alone with integrated buttons only vs. a remote button pad and that it is not center mounted.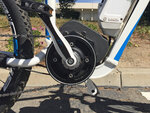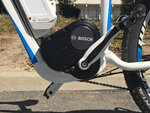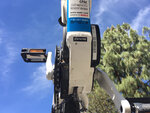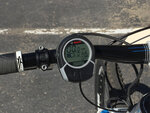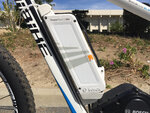 This second album shows the 2014 / 2015 Bosch Gen 2 Centerdrive that had a larger plastic outer casing and is mounted horizontally. Bosch has explained that it has a 38% larger visual footprint than the 2016 Gen 3 Centerdrive which may be mounted at an angle, mechanically they are much the same.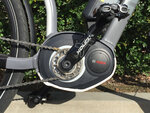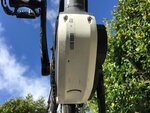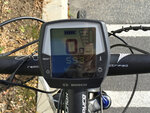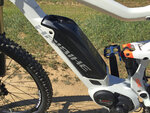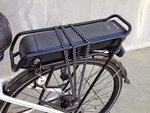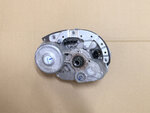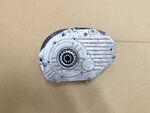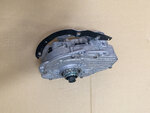 This third album shows the 2015 /2016 Bosch Gen 3 Performance Line which is tipped up, surrounded with curved matching plastic instead of a flatter all-black case and delivers more torque or higher top speeds (for the CX and High Speed version respectively). Not all Gen 3 batteries will be inset into the frame as we see with the Haibike and not all will have a sprocket equalizing system to lift the chain or narrow wide teeth as seen here.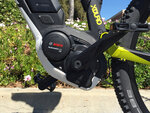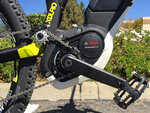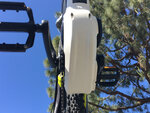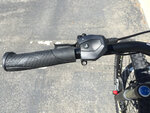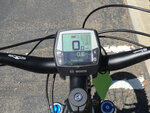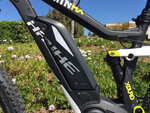 Bafang BBS02
The standard 8Fun BBS02 kit manufactured by Bafang is a decent mid-drive motor available in a range of sizes from 350 watts to 1,000 watts. My personal favorites are the 500 and 750 watt systems because they comply with federal regulations in the US but still offer plenty of power and potentially even higher speeds like a speed pedelec. I want to call out
E-RAD
because they offer physical shift sensing, a range of bottom bracket sizes and good customer support and warranty coverage. Most of the other BBS02 motors you'll find on eBay or small online shops do not have the shift sensing support and are not available in different bottom bracket widths so you won't be able to use them with fat bikes, some full suspension models and brands like Trek and Giant. I believe Luna Cycles may offer a customized BBS02 unit and a shift sensor accessory but have not tested their equipment. Frankly, the stock BBS02 would be much further down my list here without E-RAD. What I like about the motor is that it offers both pedal assist (more basic cadence sensing albeit) as well as throttle operation (twist or trigger) so there are no compromises in terms of ride style. You'll definitely want brake levers with motor inhibitors with this system because the motor doesn't stop as quickly as the Bosch Centerdrive and some others on this list. What you do get is lots of of power, relatively quiet operation and with the unlocked kits you can also go much faster (beyond 30 mph). Please, just be careful if you do unlock the motor and consider limiting top speed to ~28 mph as this will classify you as a speed pedelec if the throttle is unused. Anything above 20 mph with the throttle should only be used on private property or national forest where other motorized vehicles are allowed. I have only seen this kit built up with a single chainring to date but it may be possible to modify it to work with two sprockets and I believe there is a Tern + Xtracycle + E-RAD collaboration in the works that may deliver this. While E-RAD does offer some pre-built electric bikes, most customers seem to purchase just the drive system in order to install it on existing frames themselves which could require additional tools and effort. Many customers also prefer to swap out the stock chainring for a RaceFace NW (narrow, wide tooth) sprocket with fewer teeth and better chain tracking for off-road and e-mountain bike use. The smaller sprocket will allow the motor to spin faster and climb better much like the Bosch system described above. Depending on the motor size you get, the weight will change but expect the 350 watt to be around 7 lbs, 750 watt to be 7.7 lbs and the 1000 watt to be around 11.6 lbs.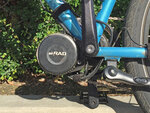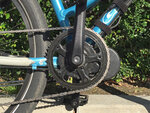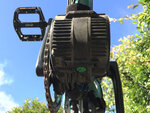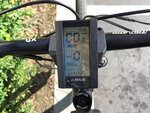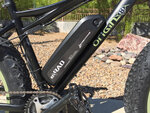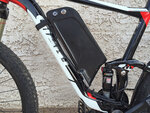 Impulse
The Impulse drive system is one of the softer, quieter mid-drive motor systems I've tested and as a result it is not as immediately impressive as Bosch, Yamaha and some of the others. It's relatively light weight at 8.37 lbs (3.8 kg) and commonly found on
Kalkhoff
and
Focus
electric bikes and comes in a smaller 250 watt size most frequently. As of 2015 in the US a 350 watt version was introduced for their speed pedelec bikes that can reach ~28 mph. The Impulse 2.0 drive system uses a single, more standard sized chainring and relies on an advanced cadence sensor to measure pedal torque and wheel speed to activate and de-activate. Just like Bosch and Yamaha it does not rely on integrated brake-lever motor inhibitor switches because it's very responsive. It does however, offer mechanical shift sensing that is some of the best in the business. It actually measures the wires changing position as you shift gears vs. just using software to guess like Bosch. I was able to clearly distinguish when the motor stopped during shifting and it leaves a longer gap in time by default. If you're into performance however, some of their more advanced display systems will let you alter the timing for shift sensing. I enjoy the 350 watt Impulse speed system the most but appreciate the light weight and quieter operation of the 250 watt for urban style electric bikes. It's definitely designed for more active riding and required more effort when pedaling than some of the others. Unlike the BBS02 from E-RAD which relies on a cadence sensor that simply senses crank arm forward movement, this one relies more on pedal torque so you have to engage and push actively to get the motor to help out. This system does not seem to be available with throttles and complies more closely with EU regulations than some of the others which are adjusted for the US market to offer more power. That said, I was told that it offers 70 Newton meters of torque which is 10 more than the standard Bosch drive system (keep in mind, the CX from Bosch offers 75 and is used on Haibike models). My experience is that Bosch is still more satisfying and "active feeling" but louder and more zippy than Impulse so depending on your ride style this could be a high quality option. The chainring side of the motor can be difficult to photograph because most ebikes that use the system come with full coverage chain guards, so here's the opposite side for reference on a Kalkhoff model: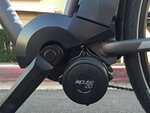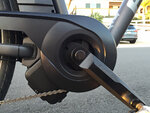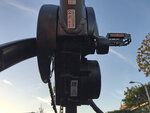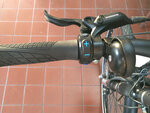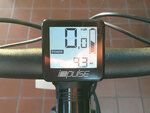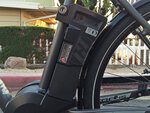 The images below show the high speed version of the Impulse 2.0 and in this case the motor is flipped and protected by a louvered push guard on the downtube and base.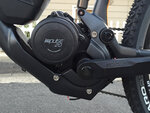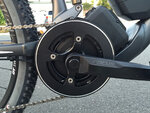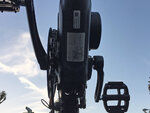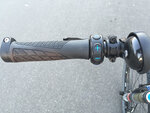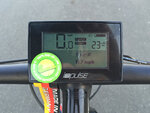 Yamaha
Yamaha is the newest entrant on this list, joining the electric bike space in 2016 in the US. Their system is less complex but costs a whole lot less and works pretty well… as long as you don't mind huge charging bricks. It uses larger more standard sized chainrings and yes, rings plural! You can have more gears with one of their systems and it's well suited to off-road use given the higher power rating of 500 watts and 80 Newton meters of torque. Lots of people have wondered how it compares with the Bosch system because
Haibike
offers both on their models and I'd say it's generally less responsive and more on/off feeling based on pedal torque alone vs. smooth. One big thing that's missing here in my mind is shift sensing and given the higher power output I wonder what kind of chain, sprocket and derailleur wear owners will encounter with long term use? For the time being, Yamaha is just another mid-drive choice that's similar to the others for riding around the city but offers higher torque for climbing and the "Zero Cadence" feature which is nice for off-road climbing from rest. One thing that bugged me about it is that the motor seems to have a limited speed range and so, when you're pedaling in a lower gear (even while using the High mode of assist) the top speed drops and you can't hit 20 mph as easily. In order to actually hit ~20 mph I had to be in the highest assist level and the highest gear and this really slowed my cadence and put pressure on my knees and muscles. I prefer to spin quickly and have sensitive knees so I kept shifting down but would notice a steep drop off in power and speed as a result. I believe the system relies heavily on torque sensing and may do this to increase range but it's very frustrating to be riding at high speed towards a hill while mountain biking, shift down to increase cadence for climbing and feel the motor support completely drop out… only to kick back in after you've lost 3 to 5 mph ultimately slowing your pedal cadence down again and straining your knees. While testing this system off-road for this guide I found myself shifting all the way down to the lowest gear to reduce my own effort but ended up going very slow as a result. I'd prefer to rush up hills if I could maintain momentum and I just don't feel like the motor does this if you shift down. If I'm in the highest assist, I want help at 20 mph regardless of the gear I'm in (or at least the top several gears), not just the absolute highest gear. I appreciate that Yamaha has been able to reduce the price of mid-drive e-bikes with their drive system and also enjoyed both of their display panels (a more basic LED console is used for the cheapest bikes) and like how sleek their battery packs look and that they can be charged on and off the frame.
Yamaha Electric Bike System ( 2015 / 2016 )
Power Range (Watts)250 w – 500 wMax. Torque (Newton meters)80 NmMotor Weight7.6 lb (3.45 kg)Battery Capacity (Watt hours)(36 v 11 ah) 396 whBattery Weight6.5 lb (2.95 kg)Shift DetectionNoSupport LevelsEco+: 50%, Eco: 100%, Std: 180%, High: 280%Max. Speed20 mph (32 km/h) in USA, 15.5 mph (25 km/h) in Europe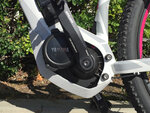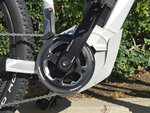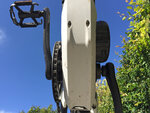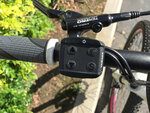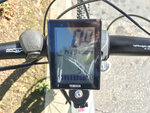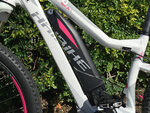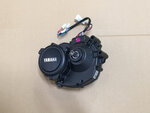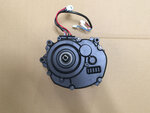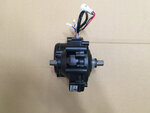 Shimano STEPS
Shimano entered the US electric bike space in 2015 and delivers more than just a mid-drive motor, they also pair the system with electronic shift sensing in some cases (the
Raleigh Misceo iE
for example). Some
Trek electric bikes
and
IZIP
and
Raleigh models
also use the Shimano drive system. Their motor is quieter and less powerful than Bosch, Yamaha and some of the others but offers a nice blend of cadence sensing and torque sensing assist. I love how compact and light weight it is at just ~7.05 lbs as well as its responsiveness. Even the battery packs tend to be light at ~6 lbs depending on whether you get the downtube mount or rear rack design. It uses an advance pedal assist system that measures pedal torque, cadence and wheel speed so it doesn't require brake lever inhibitors. Much like the Impulse 2.0 system mentioned above, it relies more on torque so you'll have to pedal actively to get the most power, up to 50 Nm of torque with low 50%, medium 100% and high 200% relative feedback. It opts for a more standard sized chainrings and as of this guide is only available in the 250 watt nominal size (with peak out put closer to 500 watts). Just like Bosch, it relies on software for shift sensing but this feature is only available with the Di2 electronic shifting mentioned earlier and not on traditional mechanical derailleurs or internally geared hubs. This is a big reason why I've ranked it below the Impulse system, shifting gears while pedaling with assist can stress the chain and derailleur, produce chunking mashing sounds. Unlike some of the other systems that don't ease off as you reduce pedaling pressure, the Shimano STePs motor seems more refined and won't stress the gears as much if you are pedaling gently just before shifting. This is not a motor that offers higher speed ~28 mph operation nor is it available in different power configurations… you'll mostly find it on neighborhood and city bikes. One other gripe I have about the system is that the 2015-2016 models featured battery packs that had to be removed from the frame in order to charge! All of the other batteries for motors listed above could be charged while left on the frame which reduced the chances of dropping and saves time. You also have to power the battery on for the display to activate vs. doing it all from the button pad up on the bars. I'm told that the next generation of Shimano batteries will let you charge on-frame so here's to 2017! One neat feature I appreciate about their control pad interface is that it can be used on either the left or right bar (it's actually the same physical design as their electronic shifter mechanism) and the display panel is removable for safer storage, you can even turn off the backlighting and beeping if you'd like by holding the up and down arrows simultaneously to enter the menu system.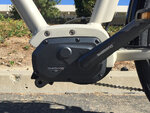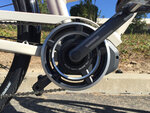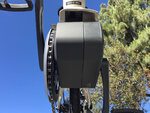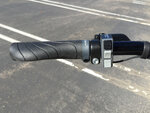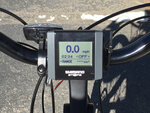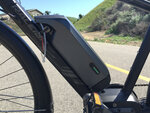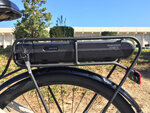 Brose
This is a newer motor to me but one that's popping up on a lot of electric bikes including the
Specialized Turbo Levo
and Bulls models. It's compact, powerful and fairly quiet because a belt drive is used inside verses gears on most of the others. It's a great performer as a motor but in combination with cassettes, chains and even internally geared hubs it causes me concern because there does not appear to be any sort of shift sensing. I've heard more aweful bangs and mashing with this motor than all of the others listed above and while it does offer similar advanced pedal assist (speed, cadence and torque) it's not instant and may require an adjustment in ride style to reduce strain on your chain, sprockets and derailleur. One thing I do appreciate about the system is how well integrated it and the accompanying battery pack can be. It seems a lot more flexible than the Bosch, Shimano, Yamaha and Impulse systems but may be more difficult to get replacement packs for. I saw two different battery configurations on the Bulls bikes alone and that costs more money to manufacture. Still, the integrated batteries look great and bring weight even lower on frames for improved balance. Generally speaking, this mid-drive motor and accompanying systems seem more custom and things like chain rings, guides and even control interfaces are varied across bikes which can look cool and be stealthy but increase price and may have an impact on usability and familiarity that shops have across different models.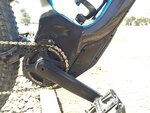 TranzX
This system is very similar to the BBS02 in that it feels more like a cadence sensor and sort of bangs to start vs. being so smooth (at least in the higher levels of assist). It's more affordable than the others for a reason and while it does not require shift sensors, the larger more standard sized chainring spins down slower than some. I used to promote the benefits of throttle operation on this motor with some of the
IZIP electric bikes
but starting in 2016 a lot of them seemed to disappear as manufacturers pushed for throttle regulation in the US so they could import exact models from the EU to reduce costs. That didn't happen because Pedego introduced a separate bill to keep throttles and now we see a lot of mid-drives without assist and nothing special to offer other than a low price point. TranzX motors may also be found on
Raleigh
and
Diamondback
ebikes. Unfortunately, I have heard from users and some dealers that the TranzX system is also susceptible to a complete unit failure if used for heavier loads and climbing. I'm not sure exactly what the issue is but it sounds unrepairable and complete units have had to be replaced in many situations (so it's nice that the unit is often warrantied for a year by the bicycle manufacturer using it).
This first group of images shows the oldest TranzX motor I've encountered called the M07, it is still used today on many ebikes because of the high torque output it offers. Many of the newer models have upgraded firmware that improves performance and smoothness.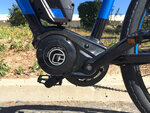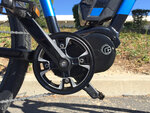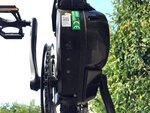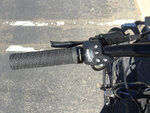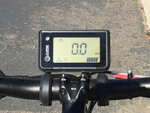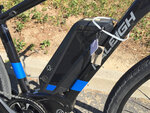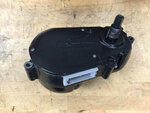 This second group of images shows the TranzX M16 GTA motor which is slightly lower torque, a bit more smooth than the M07 and much more responsive. I see it on city oriented bikes vs. trail and off-road for the M07.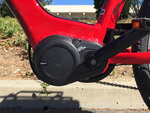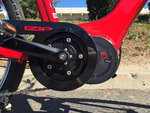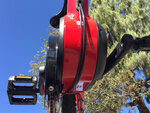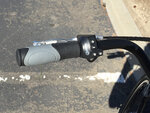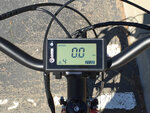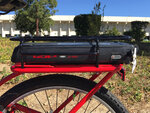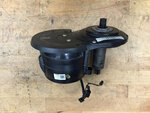 This final group of images shows the newest TranzX M25 which is more compact and lighter weight than the M07 and M16 models. It offers good torque and is found on the higher end speed-pedelec urban bikes.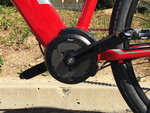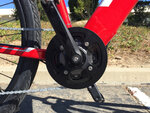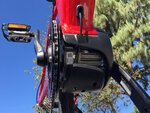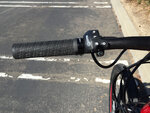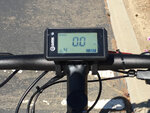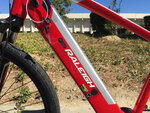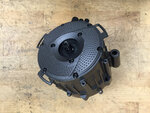 Other Mid Drives (EVELO, iGo, eProdigy, Optibike etc.)
I'm not sure what to call this canister style mid-drive these canister and smaller circular mid-motors. In my opinion this type of product is best suited to neighborhood and urban use because it has a more limited RPM range. This causes similar problems to the Yamaha system mentioned earlier where you literally cannot hit 20 mph unless you're using the highest gear. One upside with this system however (at least on the note of max-speed) is that you don't have to push very hard on the pedals because they almost always rely on cadence sensors. One other positive with these systems is that they often allow for throttle mode as well! So it comes down to one of these low-end systems that do not have shift sensing and really aren't all that powerful or fast, besides the EVELO 500 watt version, or one of the BBS02 8Fun kits if you want a throttle. These generic motors aren't especially quiet and do not appear to be easy to work on (possibly a full swap vs. maintenance?) The benefits of having a middrive are greatly diluted by these factors and this is the level where getting a basic internally geared hub motor starts to look pretty good, especially given their mostly on-road use.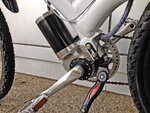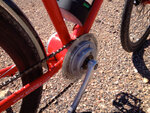 Most of the feedback in this guide comes from me testing demo bikes back to back to back… doing my best with qualitative observation to determine how each rides. I mixed in some stats and details from reviews and acknowledge that the systems are all changing year over year and that I may be incorrect in certain cases. Please chime in with your thoughts and experiences so this guide can be as accurate as possible. It is not sponsored or weighted by any particular brand and my goal is to be unbiased and objective. One other mid-drive system worth calling out here is the Optibike SIMBB found on one of their
custom models
. Optibike also delivers one of the lower end middrives on their Pioneer bikes and some super powerful ones on their R-Series but I left them out because they operate on throttle only and are not street legal given the higher power and top speeds. The SIMBB by comparison is completely sealed and includes the batteries inside! It's powerful and responsive but did not include shift sensing at the time this guide was created.