NO! The knurled end must remain on the outside! The longer smooth end recesses into the left fork leg.
You're right. That's the way I had it and when I looked at the printed instructions again it seemed to show knurled end inside.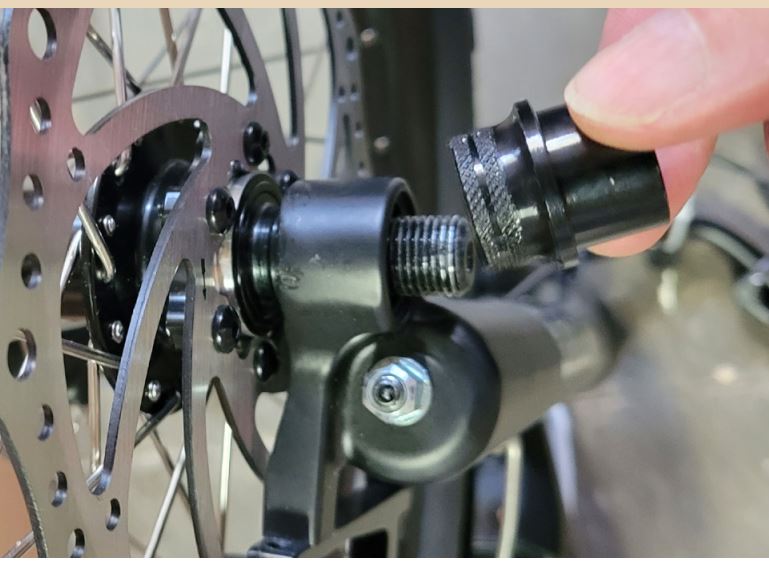 The assembly video shows the knurled section on the outside.