Region

USA
City

Austin TX
I recently got a 2022 Rize RX, which I really like. I decided to do a "virtual teardown" of the bike to facilitate repair, replacement or upgrades to the bike. I wanted to publish the complete specs of the RX so that other owners or prospective buyers might benefit. There may be errors herein, so I encourage any authoritative corrections. I'll give details regarding the components of the bike, but I'll not focus on the Bafang motor and controls, which have been covered
ad nauseam
elsewhere.
TIRES
Kenda K1015 Nevegal-X Sport 27.5x2.35 (650x58B), marked 30-50 PSI
OEM style tires with "KENDA TIRE.com" marking
NB: in the photo below, I have replaced these with Goodyear Transit Tour 27.5x2.0 S3 tires (commuter tires)
WHEELS
unbranded hubs and (painted) rims, 36h, straight-gauge 2.3mm (13ga) spokes with 3.7 mm nipple sizing (no Park spoke wrench will fit)
front hub: 100x9mm quick-release with pressed-in sealed bearings, captive axle, screw-on locknut-style endcaps
rear hub: 141x10mm BOOST-spacing bolt-on with threaded-on hyperglide-compatible freehub, pressed-in sealed bearings, captive axle
NB: this spacing is not compatible with 142mm hub
FRAME
sturdy aluminum
nicely painted
uninspiring but functional welding
custom bolt-on aluminum rear rack (16mm+ main tubing, 10mm+ secondary rack size)
141mm rear vertical dropout
untapered head tube
derailleur guard bolt-on
braze-ons for auxiliary battery and water bottle
unbranded but well-made plastic mudguards (fenders) with custom-fitted stays
see my other Rize RX post for the geometry
COMPONENTS
DRIVETRAIN
Bafang M620 CAN-BUS mid-drive motor with gearshift sensor, brake cut-off, 170mm crankarms and 44t chainwheel
Bafang DP-C18 CAN-BUS display, non-ECO/Sport model, with button control and throttle
Shimano Acera or Alivio 9-speed derailleur and shifter (depends upon which part of the 2022 model year run you have)
Shimano Alivio HG CS-HG400-9 11-13-15-17-20-23-26-30-34 Hyperglide cassette, all steel cogs
shift sensor (probably gearsensor.com's GS model) buried in the battery compartment
BATTERY
Zhejiang Tianhong Lithium-Ion Battery Co. Ltd. Model IR-7-U; 14s3p pack comprising:
nominal voltage: 51.8V, max voltage: 58.8, max discharge current: 44.1 amps
see the Zhejiang Tianhong Lithium-Ion Battery Co. Ltd facebook page for more information on this pack
note that this case is almost certainly too narrow to configure the 21700 cells in a normal lateral array, so the cells are probably oriented longitudinally (unverified)
direct sourcing this battery pack might be problematic due to variations in wiring and charging socket
--------------------------------
OTHER NOTES
I really like this bike a lot, although I think the wheels are a little funky; I'll probably build new wheels with a 141mm BOOST rear hub at some point. The bike rides nicely and handles well, and is outfitted very reasonably at its price point, which is very moderate for an M620-powered ebike. I'll also be adding a bright flashing tail light for day use.
Here's my bike, set up for urban riding: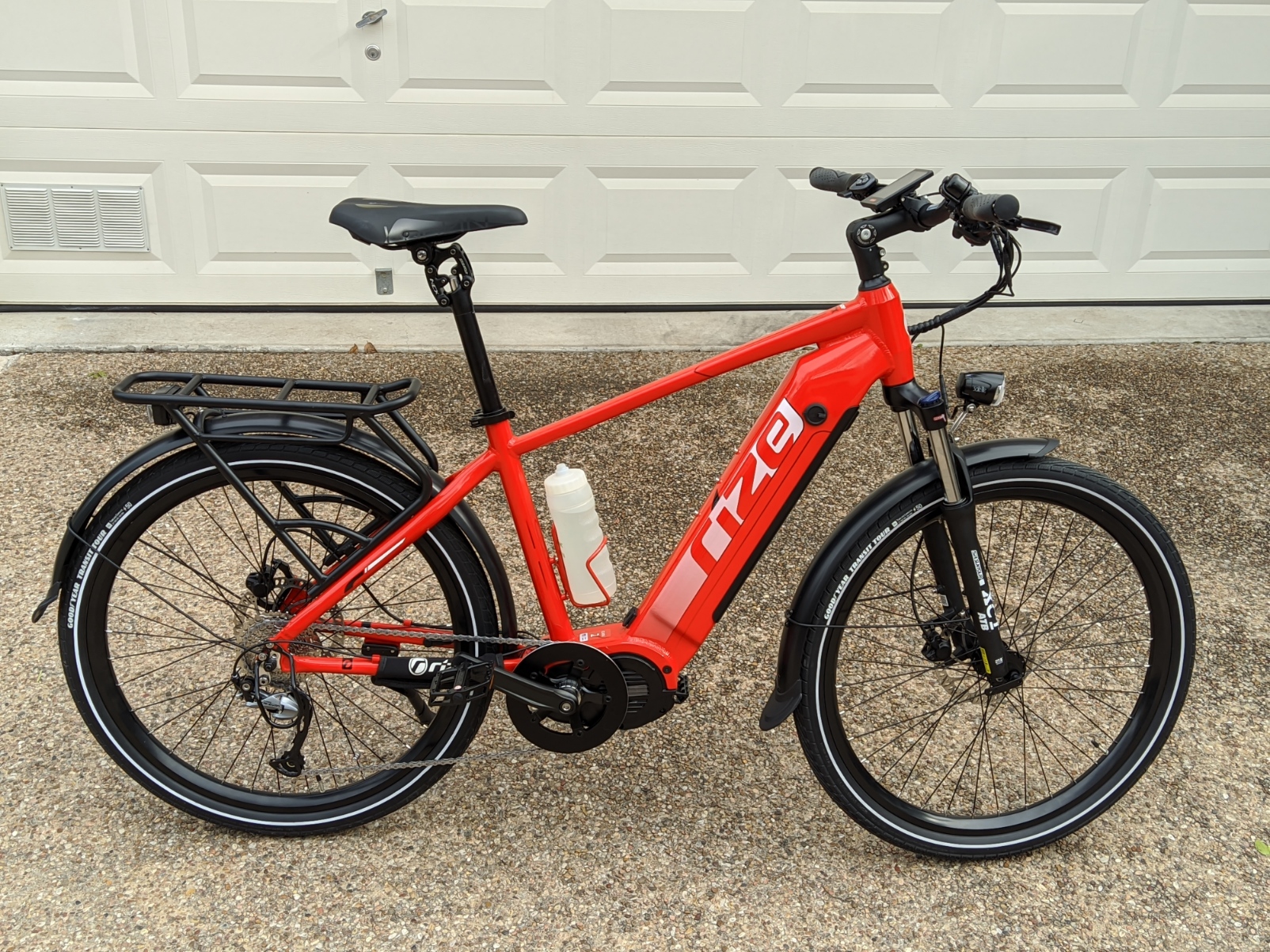 One thing I did not like in the original "cockpit" was that the left and right brake levers were not aligned identically, The right lever was butted up to the grip, which gives a natural reach to the lever: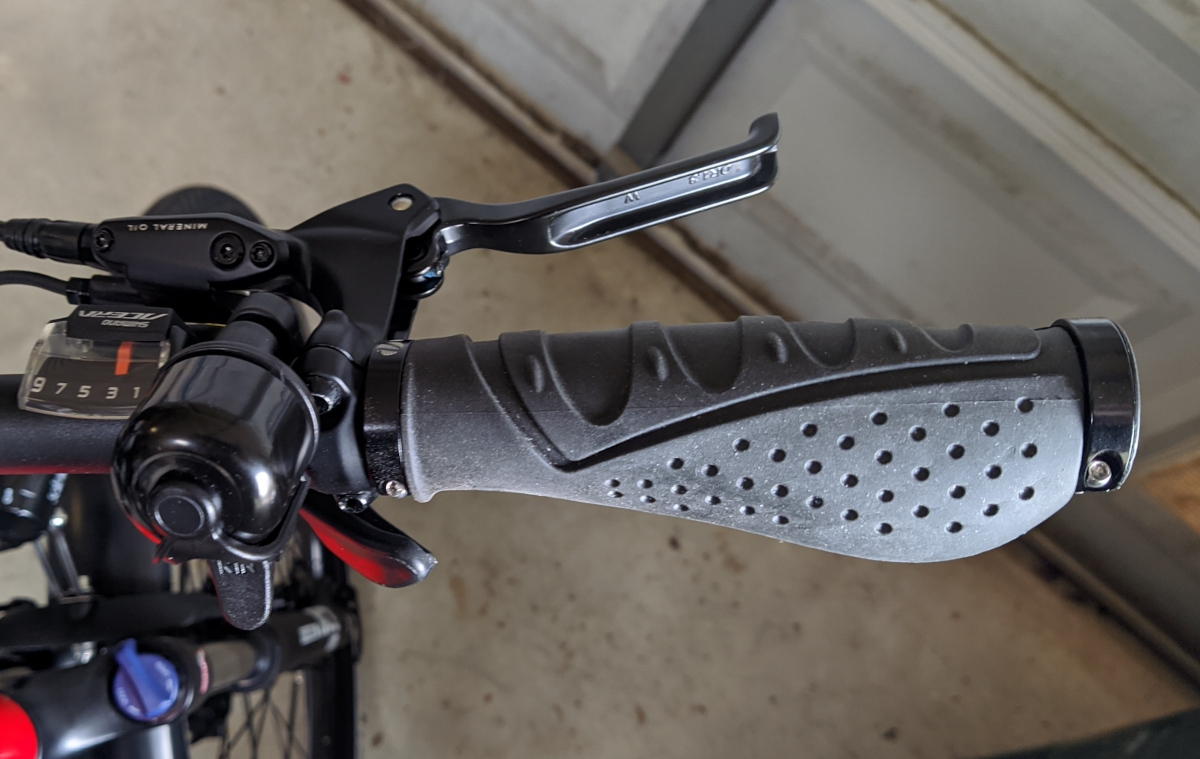 while the left lever was offset by the width of the throttle clamp: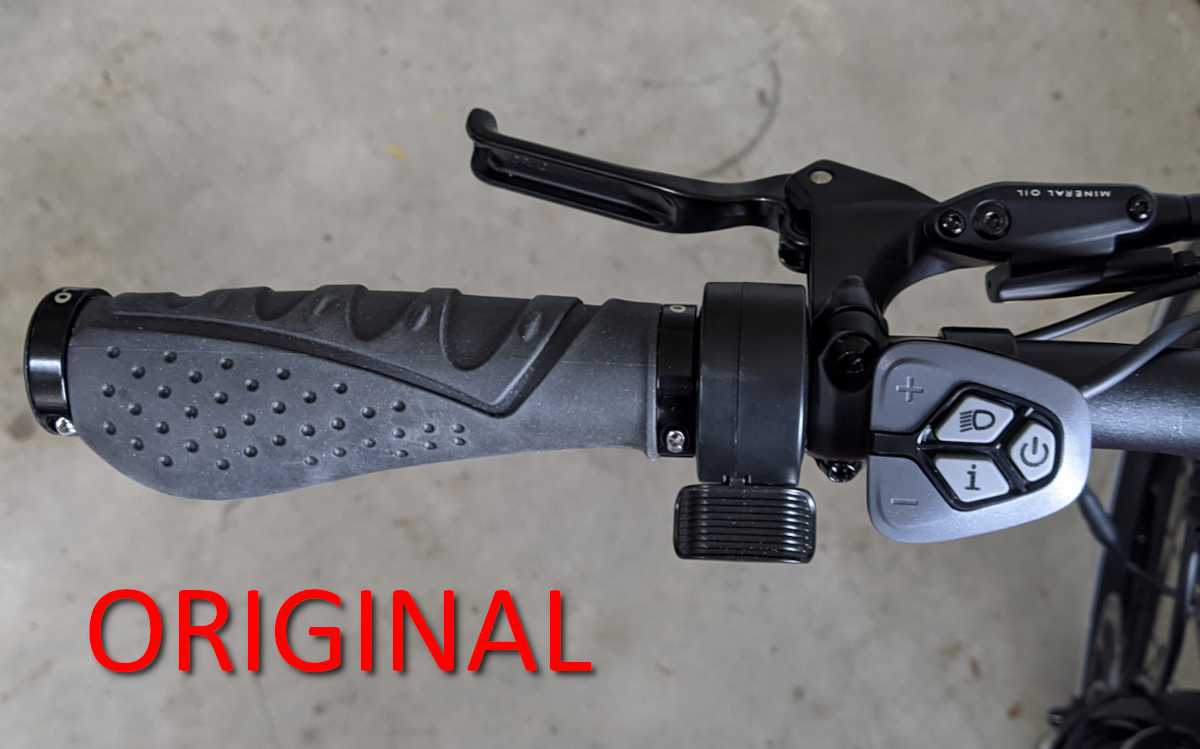 I reoriented this so that left and right levers had the same orientation to the grip. I consider this a (minor) safety issue: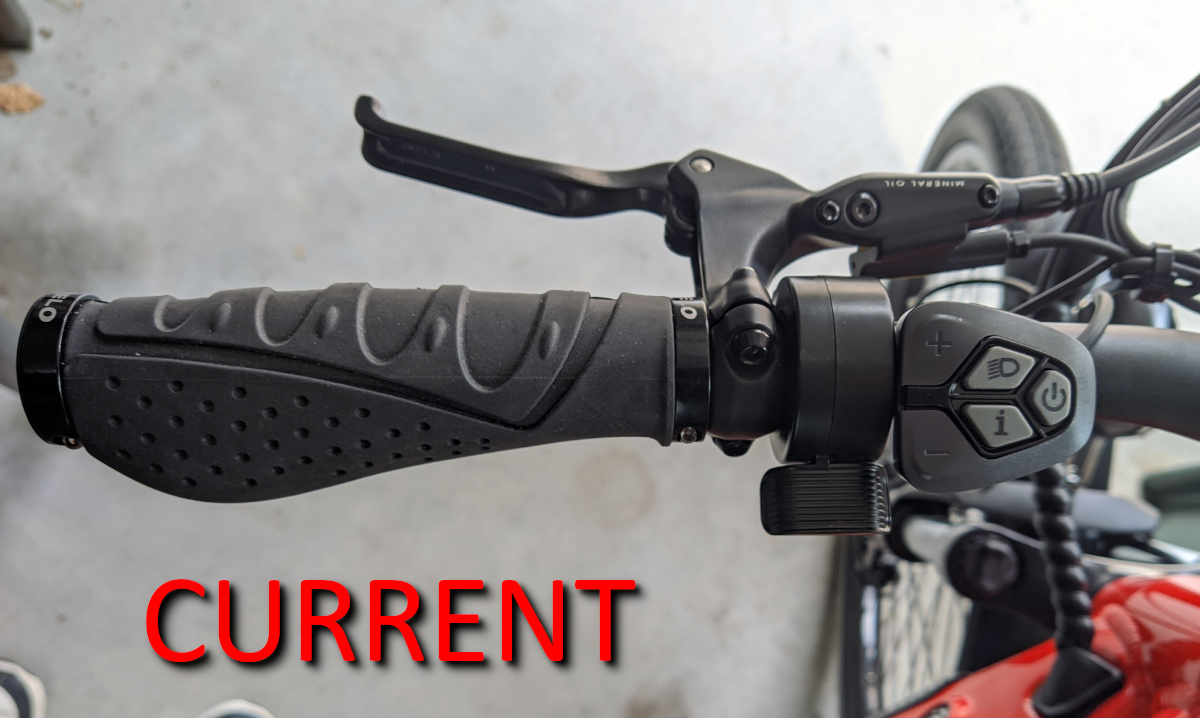 and my thumb is long enough to reach the throttle and controller, so no issues there, except I almost never use the throttle.
Next task: get the cabling in the cockpit cleaned up.
Willie
Last edited: