Region

Europe
City

Mazovia, Poland
Whenever you get this error message on your SL TCU Gen 1:

(The blue and red bars far apart, the red LED flashing)
then you need to replace the CR1620 coin battery. Which is not the easiest task.
Prepare:
A fresh CR1620 battery
The T10 Torx key
Tweezers
A thin, long and sharp object such as small scissors.
Replacing the battery in the TCU is as troublesome as it is with some wrist-watches: limited space makes the removal of the original coin battery difficult.
Remove the screw from the TCU and pull the unit outside. If you want to remove the unit completely, you need to pull it forward (in the direction of the handlebars).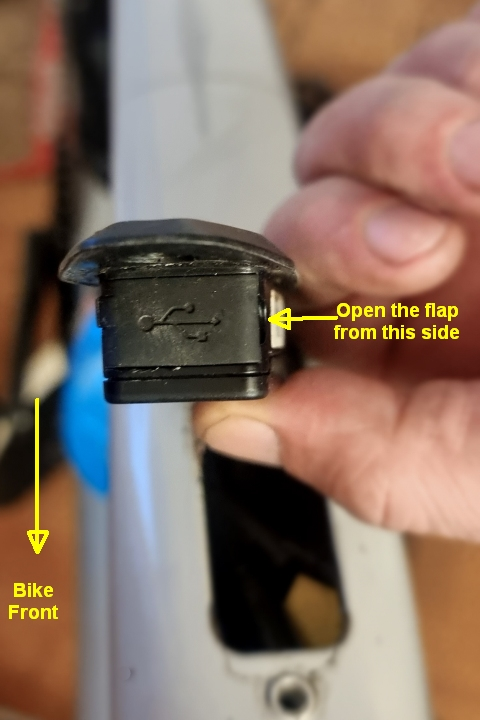 The internals of the TCU are protected against the moisture and dust with a rubber flap marked with the USB icon, open the flap. You will see the service micro-USB socket and the battery in a very narrow slot.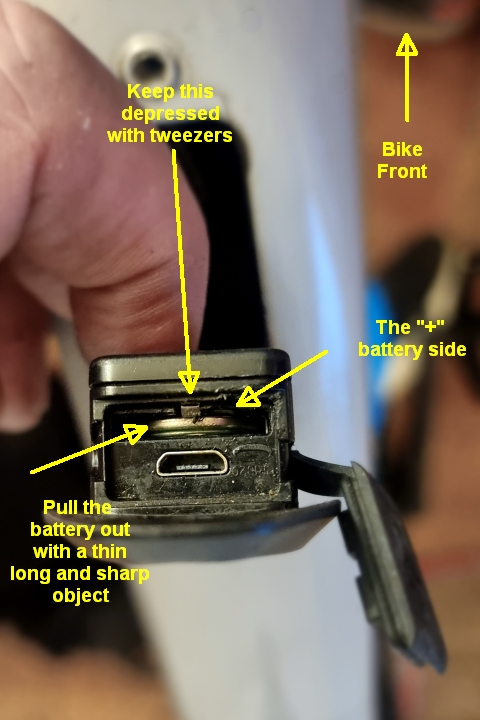 There's a tiny shiny piece of elastic metal to keep the battery in place. Using tweezers and your non-dominant hand, keep the piece of metal depressed. Use your dominant hand and the long sharp thin object to drag the old battery out (it is the infuriating part of the task there!). Replace the new battery as shown. Close the flap. Secure the unit in the frame with the screw.
The procedure can be pretty irritating. Thank you
@kahn
for heads-up of several months ago! Thank you
@Allan47.7339
for explaining the error codes to me!
P.S. The original battery was good for 359 rides in 21 months. I found the rubber flap opened and expect there could be some water ingress into the unit to produce the error code. I dried the inside of the unit with compressed air before inserting the fresh battery.
Last edited: