Region

Canada
City

Saint John, NB
Origin bike: Giant ATX 870 '97.
Origin story: I'd been using this bike as my winter commuter while I lived in Montréal. It came with me out east when we moved here. After an LBS failed to let me know that an e-bike I'd had on order (with a supposed "we can absolutely get this for you") wasn't going to be available, my partner suggested I look into repurposing this old thing. I'm glad she did.
The biggest challenge of the whole build was finding new chain rings for the 94/56 BCD triple crankset I've had on it since '98.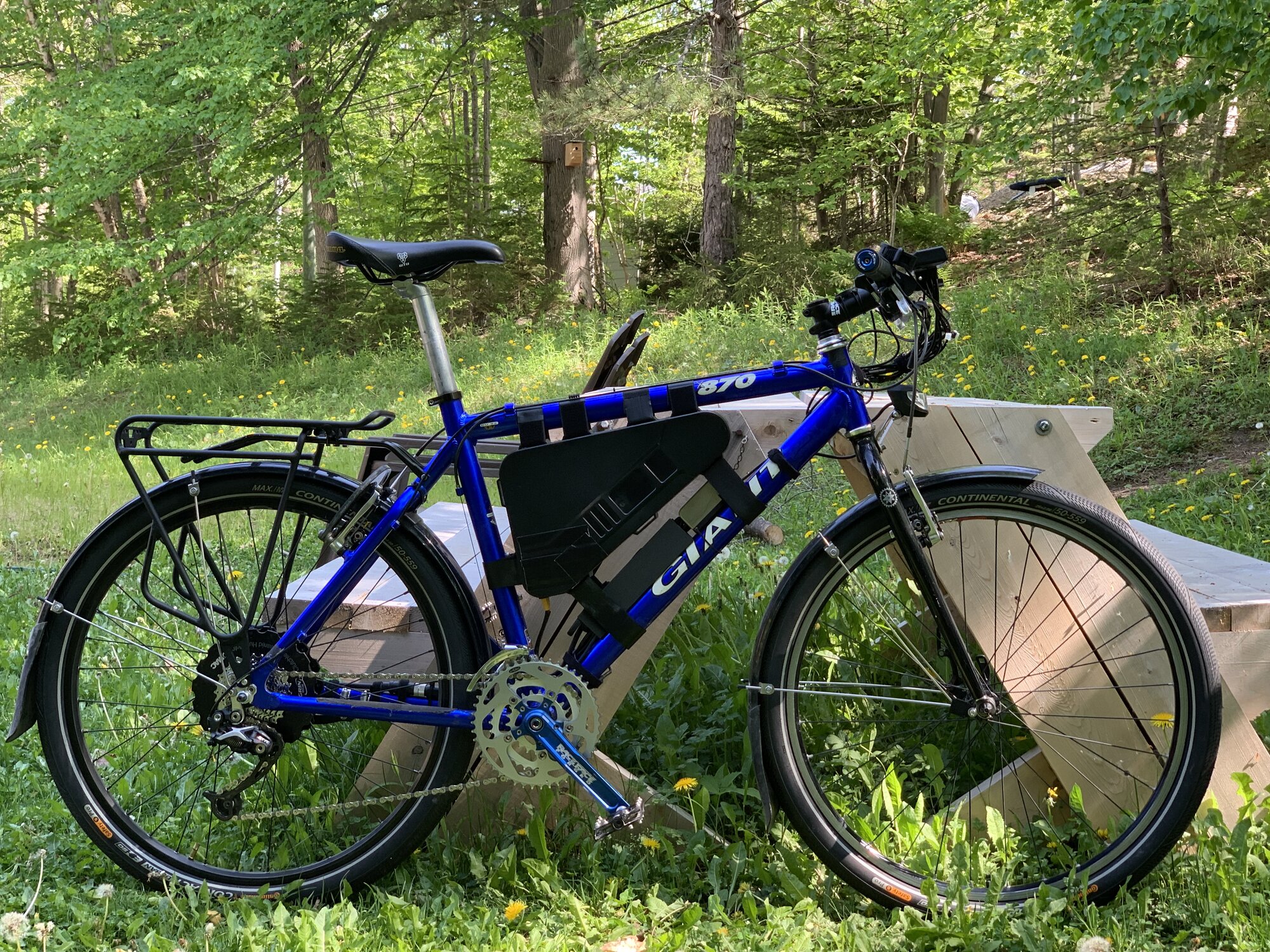 Build basics:
- GMAC 8T
- Phaserunner V6
- 52V 23Ah battery
I designed and printed some custom parts including the fairing behind the Phaserunner to hide all the bulk of the cabling. I also used a short 3.5mm TRRS extension to improve ease of access when connecting to the Phaserunner for adjustments.
I made an out-front mount for the CA3 because I didn't like the off-the shelf options. Printed in PAHT-CF. The current design is made to fit perfectly around my stem, and so it might not work on other setups without some changes, however, I'd be more than happy to clean up the model and put the Fusion 360 file on Printables. The 3MF files are already there for the brave:
https://www.printables.com/model/495466-ca3-cycle-analyst-out-front-mount-for-e-bikes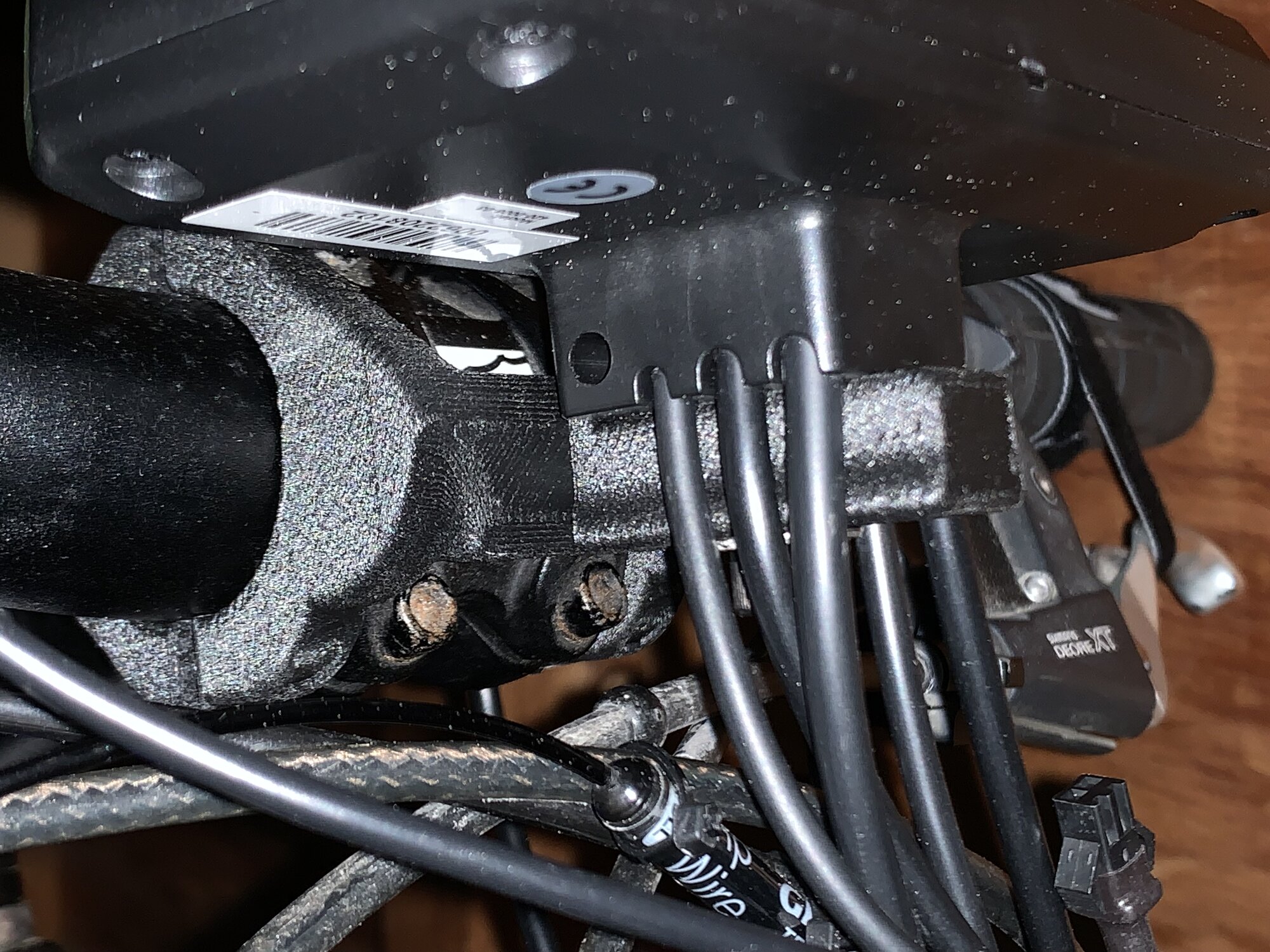 Finally, I designed and printed a small mount so I could use the throttle (for controlling regen braking) without it interfering with my old XT trigger shifter. The one downside to this DIY e-bike project was just how many extraneous controls/cables there are to manage. I'll probably ditch the throttle altogether as I've found little use in modulating regen and I don't use the bike without pedalling. Happy to share this model too if anyone wants it.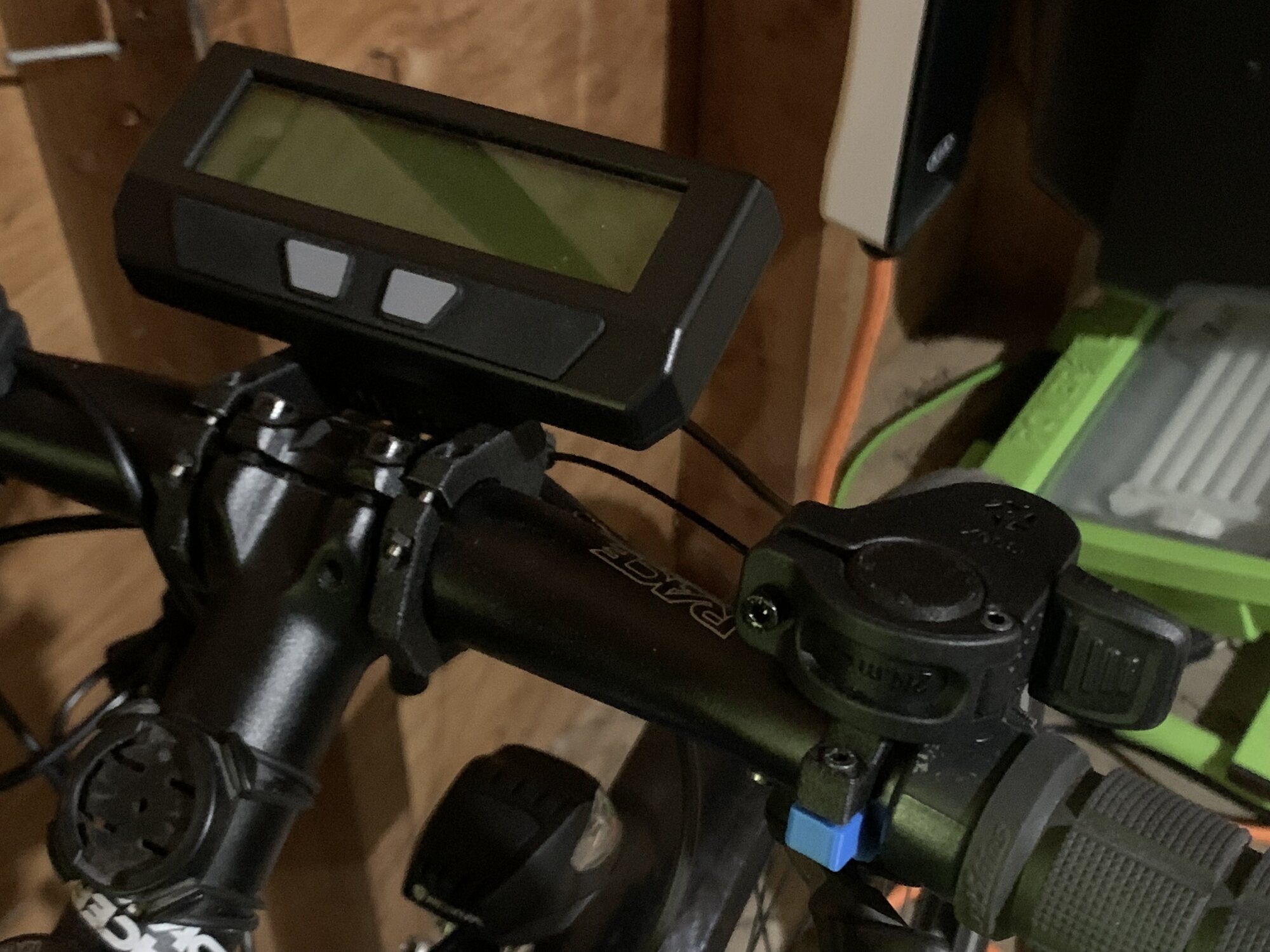 I've been riding it for a month and while I'm having some minor issues (minor I hope), it's been a pretty great grocery-getter and a fun way to keep this bike alive.