Hey guys! I'm sadly selling my Electra Townie Go! 7D Step-Through bike because I recently bought a new bike and just do not have enough room in my apartment for it. Purchased this bike in 2020, has been great to ride both in the city and along paved trails in rain and shine.
The bike rides like a normal bike, with normal gears and breaks, the power is in the form of a pedal assist (making the hills in the city significantly more manageable). Because it's an Electra bike, you can take it anywhere because it's part of the Trek family so folks know what to do with it.
For more information about the bike itself (size, weight, tech specs, etc):
https://electra.trekbikes.com/us/en...o-7d-step-thru/p/28125/?vc=1475272&esp=585242
The bike has the average wear and tear you'd expect after almost 2 years of riding - no major spills and I added fenders last year. It is a little bigger and heavier than most bikes, but removing the battery does make it lighter.
Speaking of battery: it's in great shape. It still charges fast and holds a charge (as you'd expect for not actually being that old). The battery sits in the back cage above the rear tire (it's not pictured because I'm currently charging it).
I really love this bike and it was the
perfect
intro bike to kick-start building a routine of regular riding and getting around the city comfortably. I'm looking to sell it for $700 - I know it's a little low for a bike like this, but my two main goals here is to get it into the hands of someone who's looking to test if an e-bike is right for them/get back into a bike if they feel they haven't been able to in a while and make room in my studio for my new one. Happy to find a place for someone to test ride it, check it out, and make sure it's exactly what they want. I really have loved this bike and know someone else will too.
EDIT: I forgot to add, I'm in Washington, DC! because I live in the city, I don't have a car so am limited in how far I can go to take the bike to anyone, but am happy to help coordinate however I can to help you see and (hopefully) pick up the bike.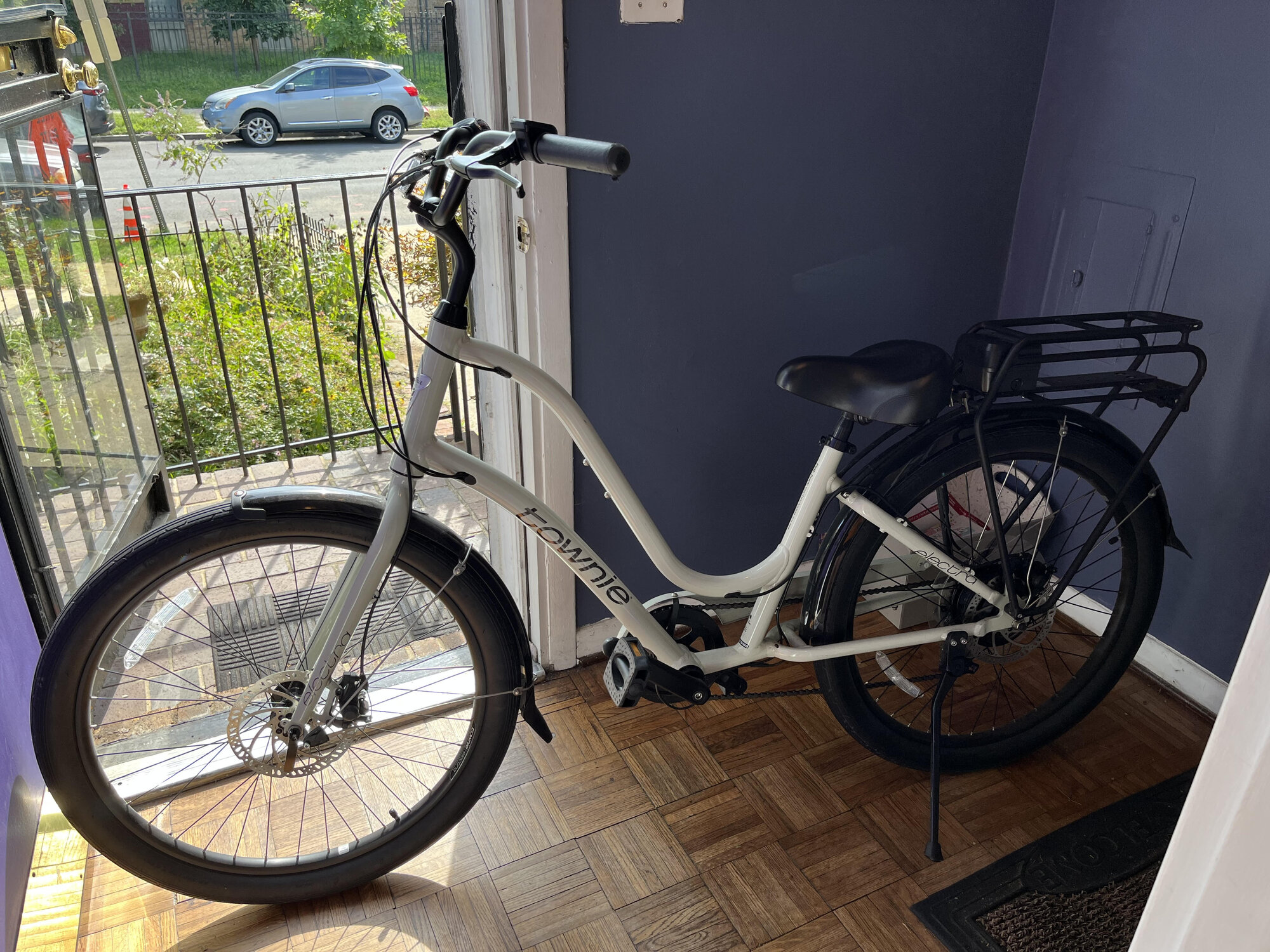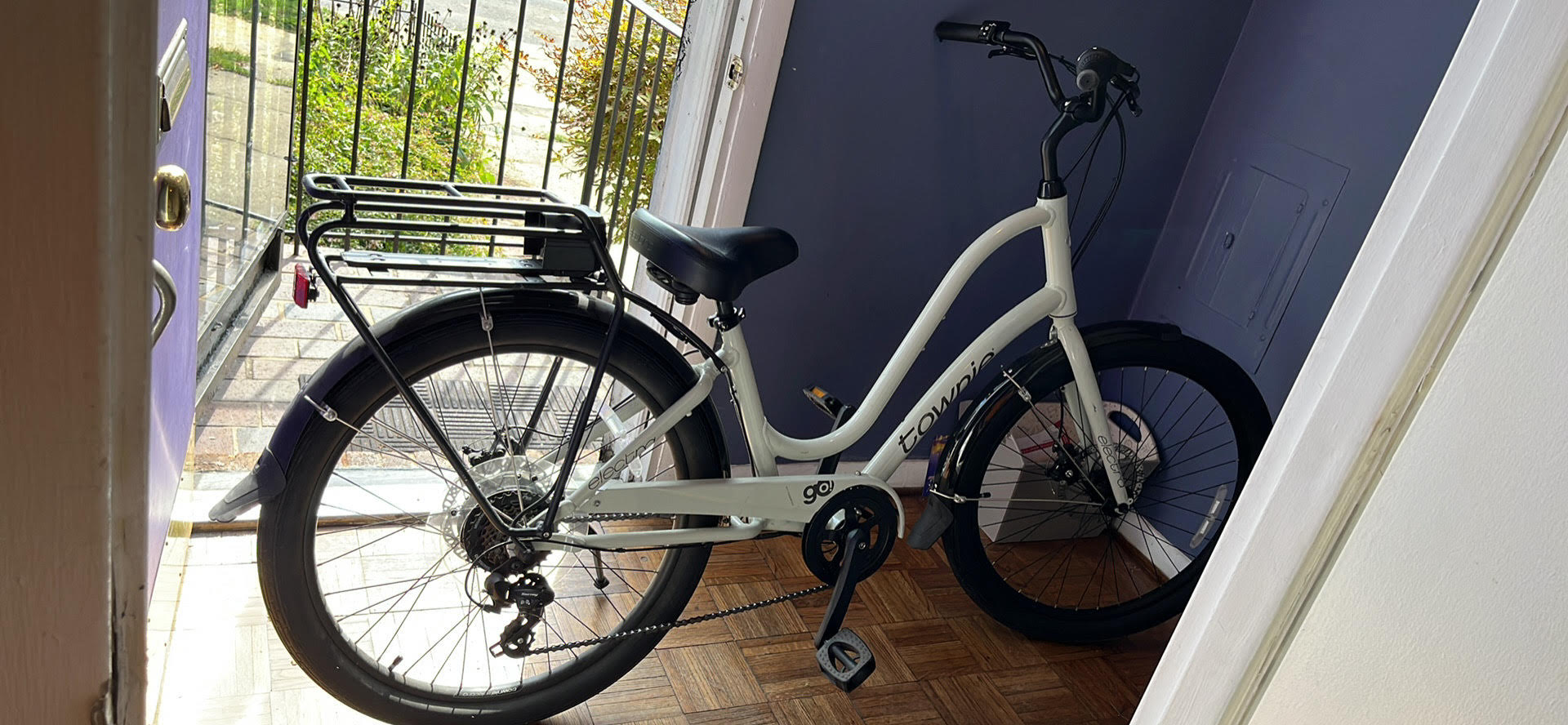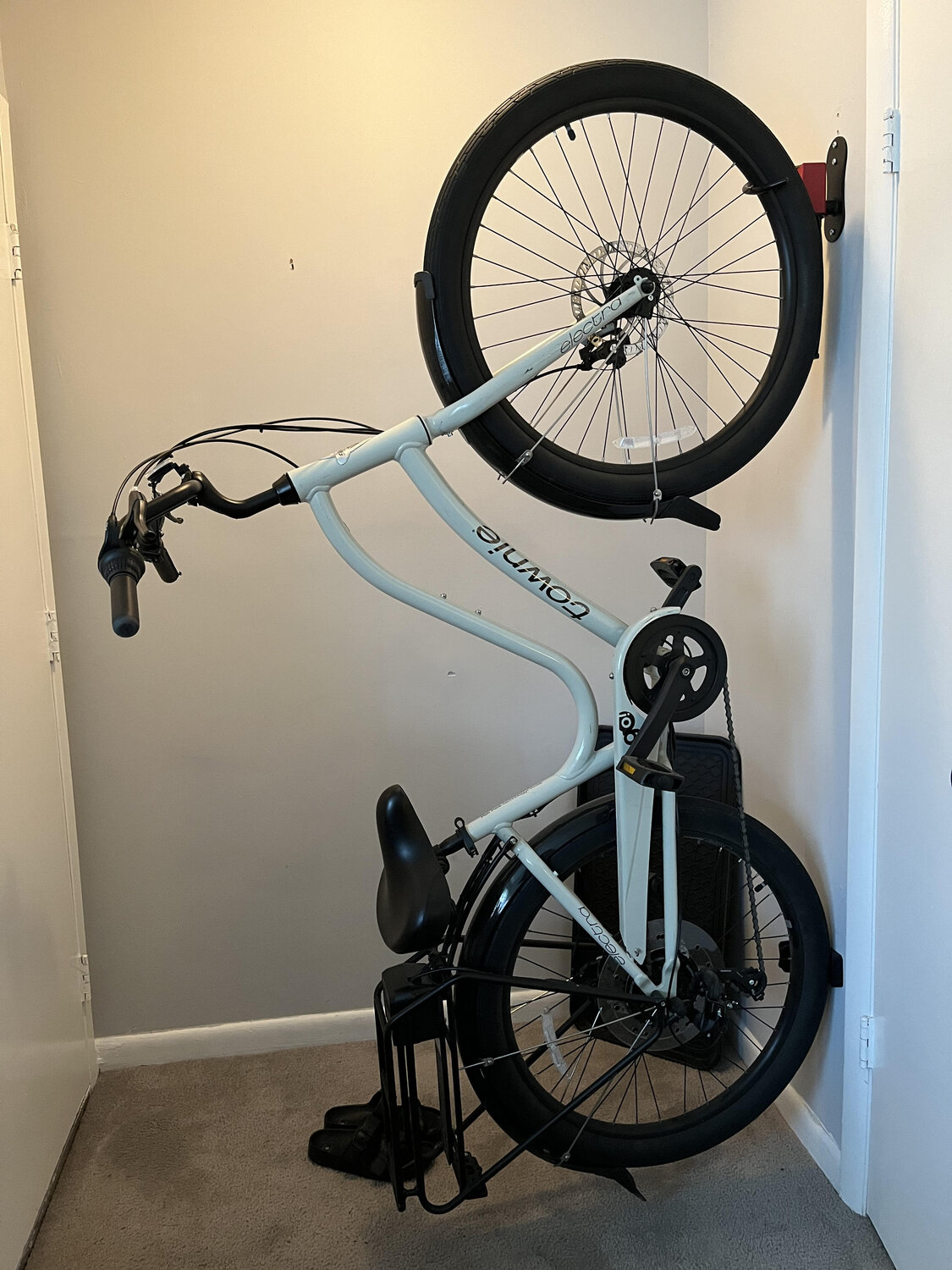 Last edited: