Hello EBR forum goers,
Figured I'd share my experience purchasing from Wattwagons for others to see. My goal with this post is to be factual with minimal opinion or bias. Most of what I'm sharing comes from memory, my order confirmation and the original spec sheet listed on Wattwagons site. I had to use
waybackmachine.org
to pull the original listing from
May 15th, 2021
due to Wattwagons pulling the product page entirely when they discontinued the bike.
I'll start by stating the specs of the bike as I ordered and expected to receive based on part selection & base specs from the product page:
Frame: Atom in M/L size
Controller: Stock
Drivetrain: Gates Belt Drive
Wheels: 27.5" Velocity Blunt 35 (32h Front, 36h Rear)
Tires: 27.5x2.4" Schwalbe Super Moto-X with Greenguard and Black reflex
Rear Hub: Shimano Nexus 3
Brakes: Magura MT5e
Pedals: Stamp 1
Saddle: Ergon SMC
Grips: SQL Labs
Front Light: Magicshine 2000W wired integrated light
Rear Light: Magicshine Battery operated
Fenders: SKS Bluemels 65
Rear Rack: Racktime (integrated w/rear fender)
Kickstand: Pletscher Comp 18
Charger: 5A with 90/100% switch
Subtotal for the order: $3,446
Shipping: $120
Taxes: $360.17
Total:
$3,926.17
Proof of my order: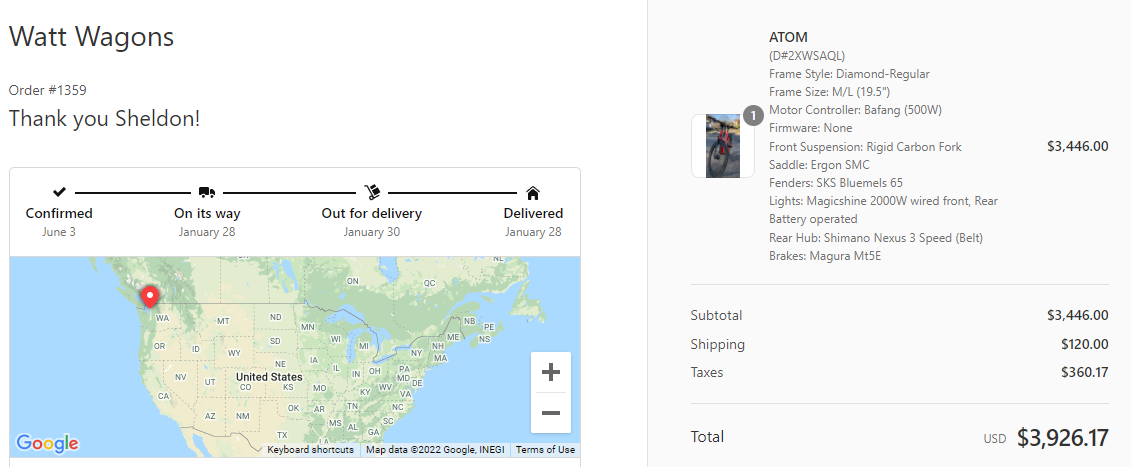 Specs as listed on Wattwagons: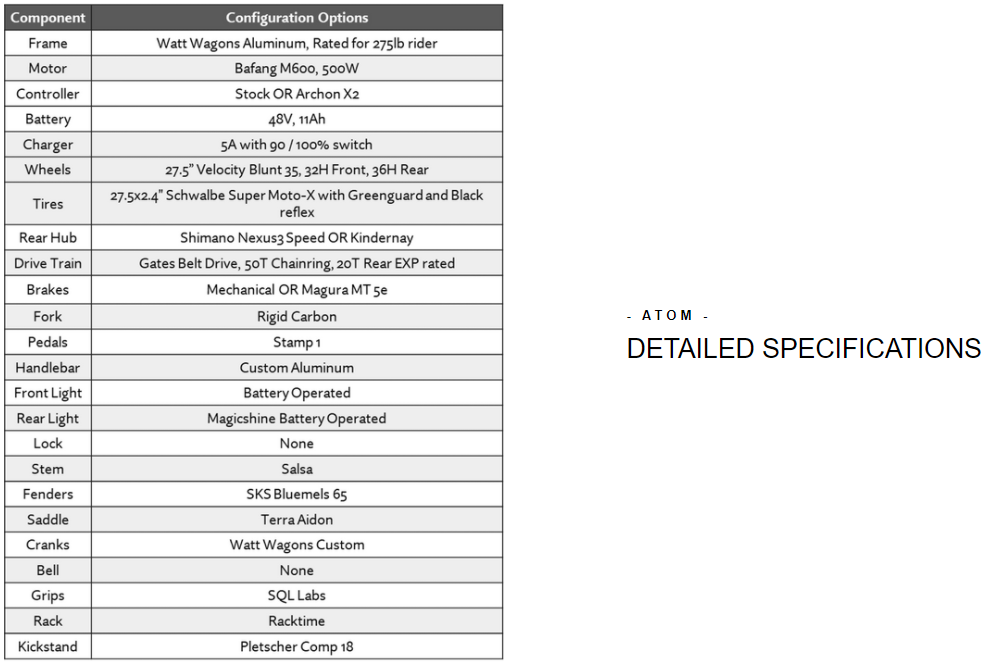 Next I'll detail the timeline of events for this bike purchasing experience from memory, email and call history:
June 3rd, '21- Confirmed order for an Atom on Wattwagons site
June 4th, '21 - Received thank you email from Wattwagons stating the bikes were tracking 2-3 weeks for estimated fulfillment. Email also included the following quote, "Please note that if you have ordered a complete bike from us - we offer special discounts if you want to buy other bikes or accessories or upgrades in the future. Please reply to this email and I will be happy to send you a coupon to take $300 off your order."
June 4th, '21 - Replied to above email accepting the coupon and to advise that I had not received an invoice to complete payment for the bike order
June 7th, '21 - Finalized payment after waiting for invoice/payment option per their store instructions and reaching to multiple contact points on Wattwagon's site
November 15th, '21 - Received phone call from Gregg @ Watt wagons, first direct communication about my order. He was calling to discuss possible options due to issues with certain parts
November 16th, '21 - Received call from Gregg confirming the bike would not work with belt drive. I asked for other options or free upgrades in lieu which he would verify with Pushkar before confirming back to me
December 19th, '21 - Exchange multiple emails with Pushkar and he advises he will sync with Gregg on viable options and confidently stated they could build my bike and they'd follow-up
December 21st, '21 - Receive call from Gregg to confirm downgrading the bike from belt drive to chain, I agreed and a two week shipment date was estimated - no proactive upgrades offered
December 21st, '21 - I email Pushkar & Gregg to ask a question about the Veer Belt drive system as a possibility & to put in writing my request for some upgrades in lieu of the Gates drivetrain
December 22nd, '21 - Gregg calls to confirm upgrade to Archon X2 controller (to be shipped later), answer my questions about the Veer belt drive (did not recommend due to frame tensioning issue) and says will email me to confirm controller upgrade since it may not be available till June 2022
December 30th, '21 - I email Pushkar & Gregg to follow-up on order updates and verify the two week estimate was still on track. Also asked to confirm the free Archon X2 will be sent when available. Received prompt reply from Gregg confirming bike on track to ship by end of the next week
January 3rd, '21 - Miss scheduled 1:1 as I was busy at work and my personal calendar didn't alert me. Received email from Amit stating they were missing the battery mount and now expecting to ship the bike out the next week
January 4th, '22 - Received email from Gregg to confirm in writing I'd receive the controller upgrade at no charge when the boards are available, projected mid-year 2022
January 11th, '22 - Email Amit to ask if bike was still on track to ship that week
January 12th, '22 - Amit confirms bike still on track to ship that week and they'd let me know of delays
January 14th, '22 - Receive confirmation my order is on the way with a FedEx tracking number
January 19th, '22 - FedEx picks up package
January 28th, '22 - Receive bike from FedEx and assemble for inspection
The only part swap confirmed during conversations with Wattwagons was the Gates belt drive swapping to a chain due to frame compatibility issues. Everything else was to be built as ordered to my understanding, and no communication was received to indicate otherwise. Below is a list of the differences noticed upon arrival which came as a surprise and in some cases counter to specific part selections when ordering:
Fenders: Planet Bike Cascadia ALX in lieu of SKS Bluemels 65 - unsure of value comparison
Rack: Planet Bike Versa in lieu of Racktime integrated w/rear fender - unsure of value comparison
Saddle: Fizik Terra Aidon X1 in lieu of Ergon SMC - Fizik likely higher cost, but also listed in the base specs on the site (I may have downgraded to save, can't fully recall)
Wheels: SUNRinglé DÜROC 30 27.5" (32h F&R) in lieu of Velocity Blunt 35 (32h Front, 36h Rear) - likely equal value, fewer spokes in rear
Tires: Schwalbe Marathon Almotion E-25 in lieu of Schwalbe Super Moto-X E-50 rated - likely equal value, lower rated and less puncture resistance
Headlight: Magicshine Monteer 6500s in lieu of Magicshine 2000 wired/integrated - 6500s is substantially more expensive but uses an incredibly bulky 72wh (laptop sized) separate battery
Charger: 2.8A with no % charge switch in lieu of the 5A listed in specs - lower value (unsure if it was an upgrade option based on expired product page)
Other observations worth noting:
Packaging was good. Solid choice of packing materials and nothing seems damaged or lost from what I can tell so far
Only one or two noticeable nicks in the paint that would take someone specifically looking for them to find
Assembly was easy but the bike came with no tools (not a big deal to me)
Cables were managed with zip ties but no spiral wrap as pictured (I have some, not a big deal)
One unused 3-pin HIGO connector (orangish yellow) and what appears to be light wires from the Bafang harness (no cap on the unused HIGO, still searching what it's for)
Wrapping up with opinions:
This forum is littered with posts from other customers that have experienced similar issues with communications. I also recall at least one other user posting similar results with different parts arriving on their bike than expected, though can't link at the moment. I don't get a sense of nefarious business tactics from my experience, just a culmination of weak company communication, lack of product management and overpromised expectations. Couple these issues with the downright depressing state of the supply chain shortages, logistics issues and a small company; you're going to have problems.
I ordered this bike for three key reasons in this order: Gates Belt Drive, Mid-Drive motor and integrated battery. Remove any one of those, specifically the belt, and it takes away at least 30% of my purchasing decision. I do not see how this bike was listed as a fully spec'd product, open to orders online, if it hadn't been fully tested to be compatible with the core components advertised. That is the definition of bait & switch be it intentional or incompetence. I didn't order a bike from Indiegogo/Kickstarter, nor was there any indication on the product page that it was a preproduction item subject to change after final development.
As for the various undisclosed part swaps with my order; I just don't understand why this occurred without communication. Give me options if you don't have the items I expect/selected at the time of purchase, don't substitute based on your discretion. It may have been the more affordable bike offered by WW but $3500 for a Bafang powered ebike with low capacity battery is by no means "competitive", especially without the Gates belt drive. I specifically wanted wired lights and chose that option for the front (no option for rear wired) and didn't get it. I don't want the Magicshine 6500s headlight with it's heavy & large separate battery that requires strapping it to the top tube and charging separately. I also was quite ecstatic to be getting SKS fenders with an integrated rear rack from Racktime as this isn't something I could get if I built DIY. It was included in many photos on the product page and likely played a key role in the tagline 'The Most Dapper Commuter!' This was probably my biggest let down/shock upon unboxing the bike because I can't fix this, these parts aren't available on the end-consumer market from what I can find via Racktime's or SKS' sites. The saddle may be an upgrade in terms of cost but I would never ask for an expensive saddle I haven't tried before without an option to return for a different saddle. I was planning on running a Brooks saddle and likely will if the Fizik doesn't fit my body. As for the other parts, I'm less concerned for the time being even though I am a bit bummed about the tires and lack of 36 spoke rear wheel for extra strength.
I'm happy to work with WW to resolve these issues and will contact them directly soon. Will post a follow-up edit based on how those conversations progress. I'm not outraged or even pissed off, just disappointed and dissatisfied with the final outcome of what was supposed to be a low maintenance, minimal fuss, prebuilt to my ideal standards, commuter ebike. Had I known it would all play out like this, I would have gone DIY from day one and forgone an integrated battery/mid-drive in favor of a belt + hub motor setup.
EDIT 1:
Rode the bike for the first time today and am pretty pleased with the ride and frame fit to my body. The M600 feels so much smoother than the BBSHD I had on my last bike, although still so powerful that I'll likely keep it in assist 1 or 2 most of the time. The bike rides quietly and smoothly, IGH shifts well and the brakes are quiet and firm. Felt good to finally feel some joy in this purchase and I'll likely be taking it on a maiden commute to work this Monday if I can source lights this weekend (I'm not using the bulky and heavy headlight they sent, no way).
I should also clarify that although I'm overall dissatisfied with the outcome, Pushkar and Gregg are both very kind and easy to speak with about issues. I feel slightly bad not emailing them first with my complaints but transparency is important. However, I'm not entirely sure how they can make some of these issues right unless they have the parts I want and can arrange shipping me new components so I can return the undesirables...we'll see. I'll likely never get over the belt drive bait & switch (again, not saying they did it nefariously or with bad intentions) - I freakin' hate dealing with a chain on a commuter bike in western Washington. I'll curse WW under my breath every single time I clean and re-lube the chain, without a doubt.
Photos: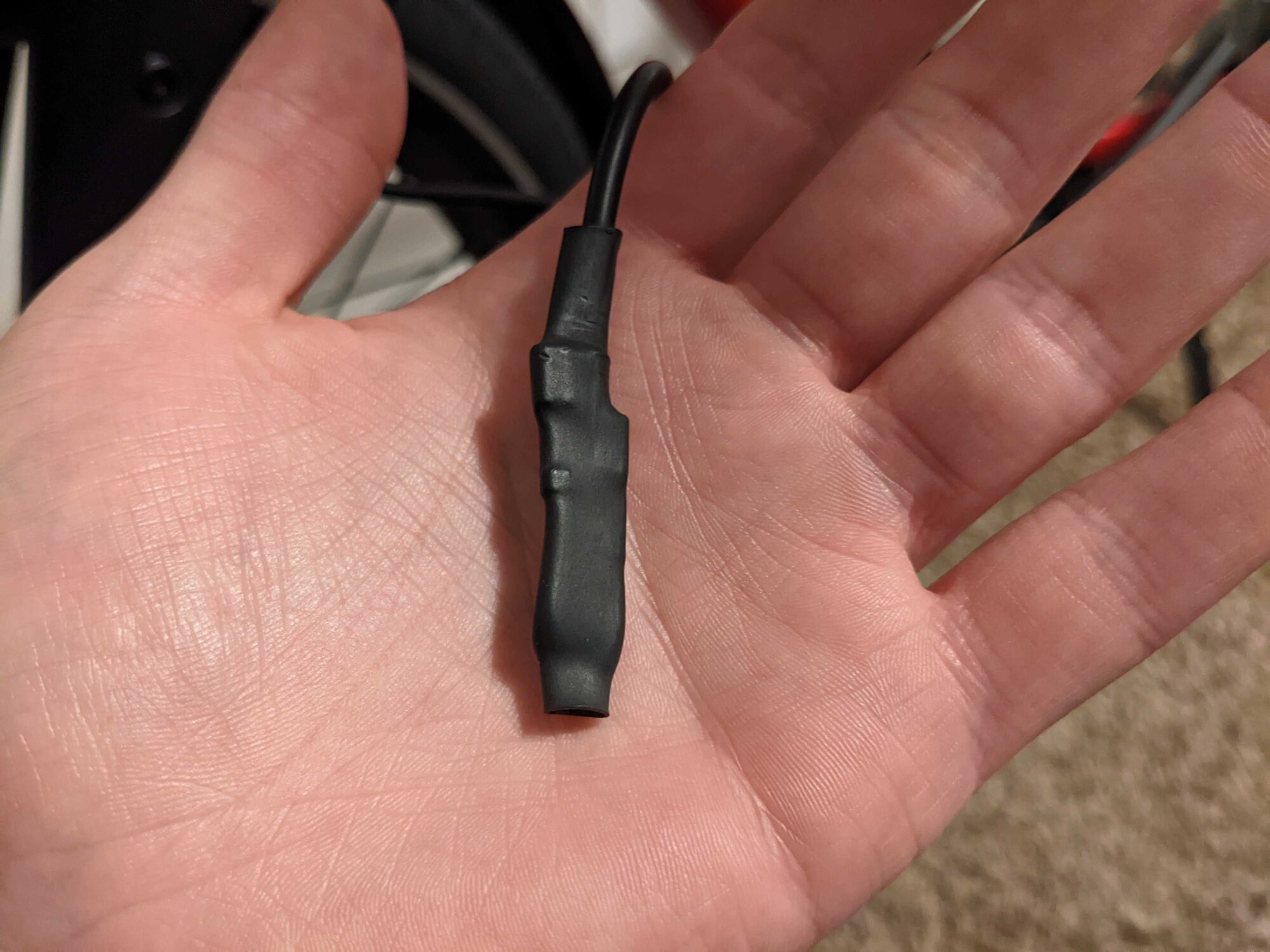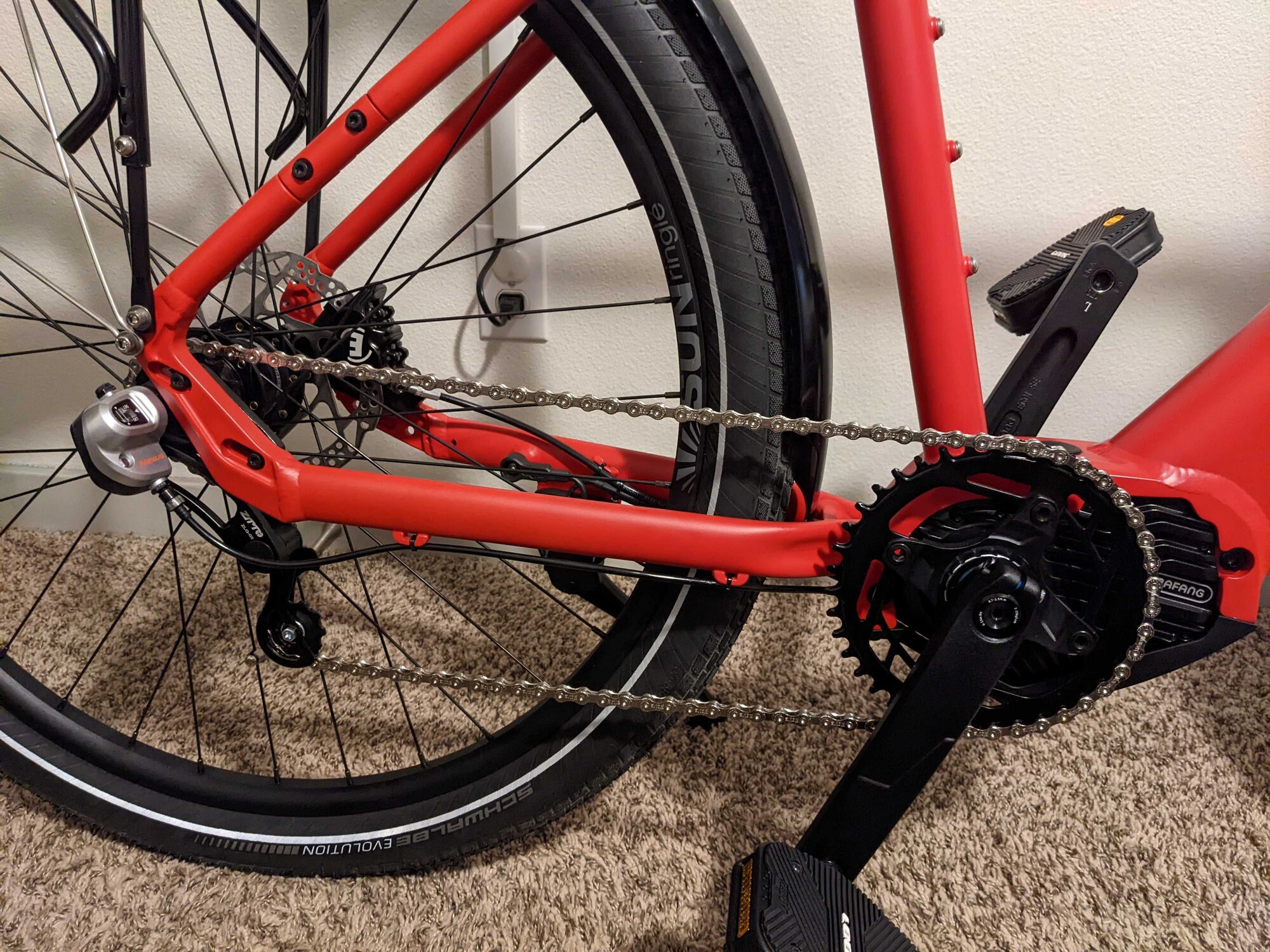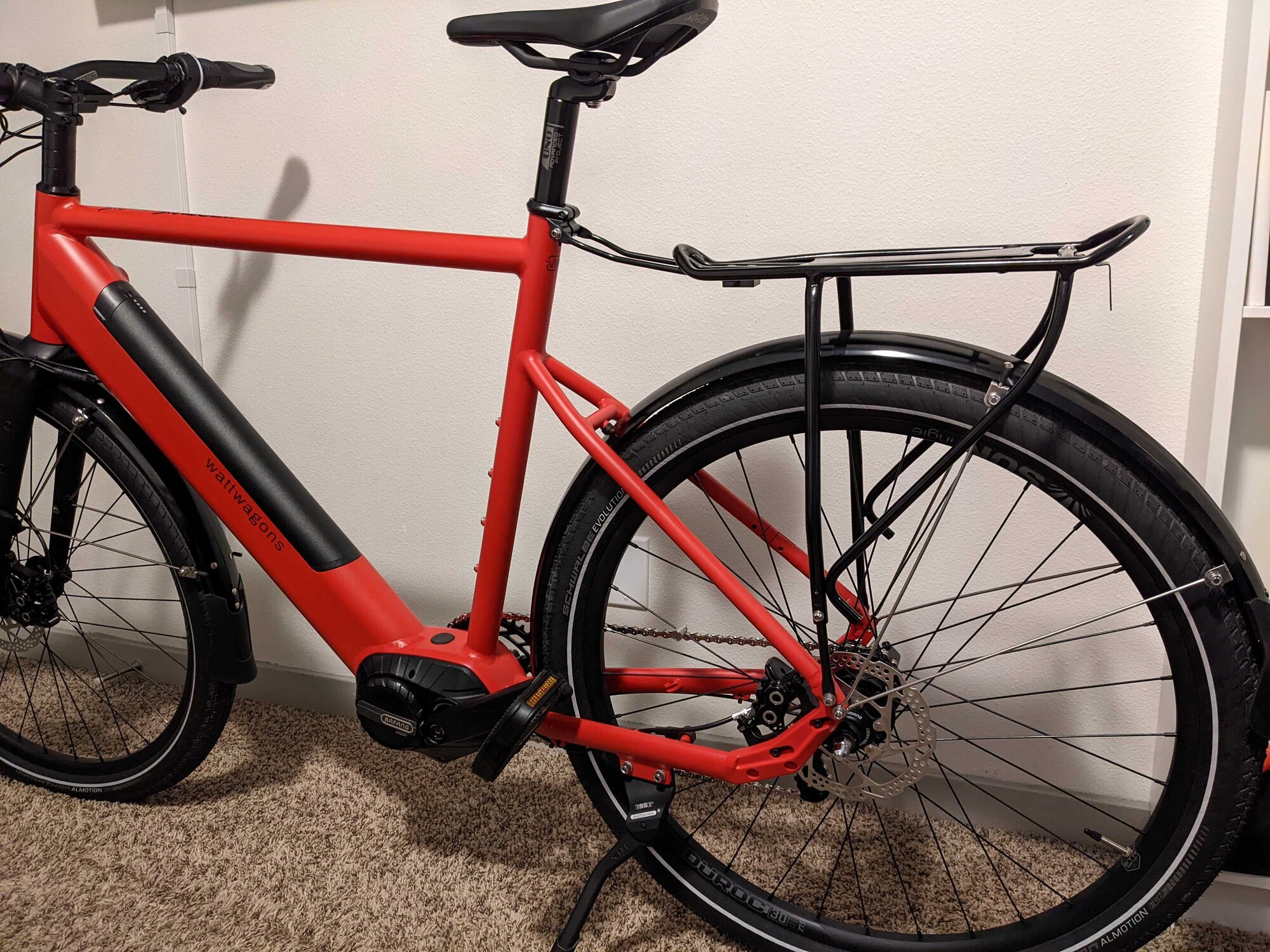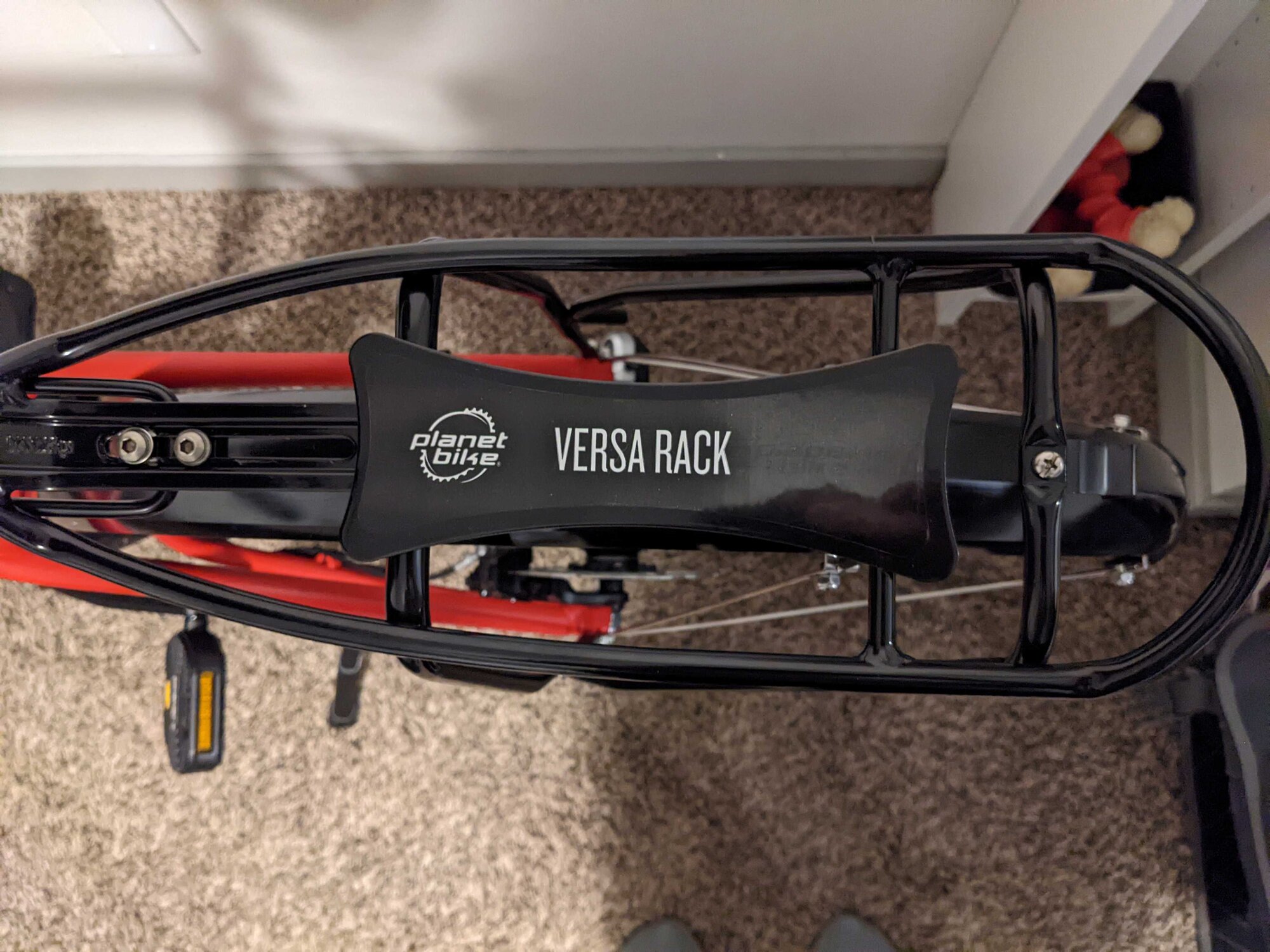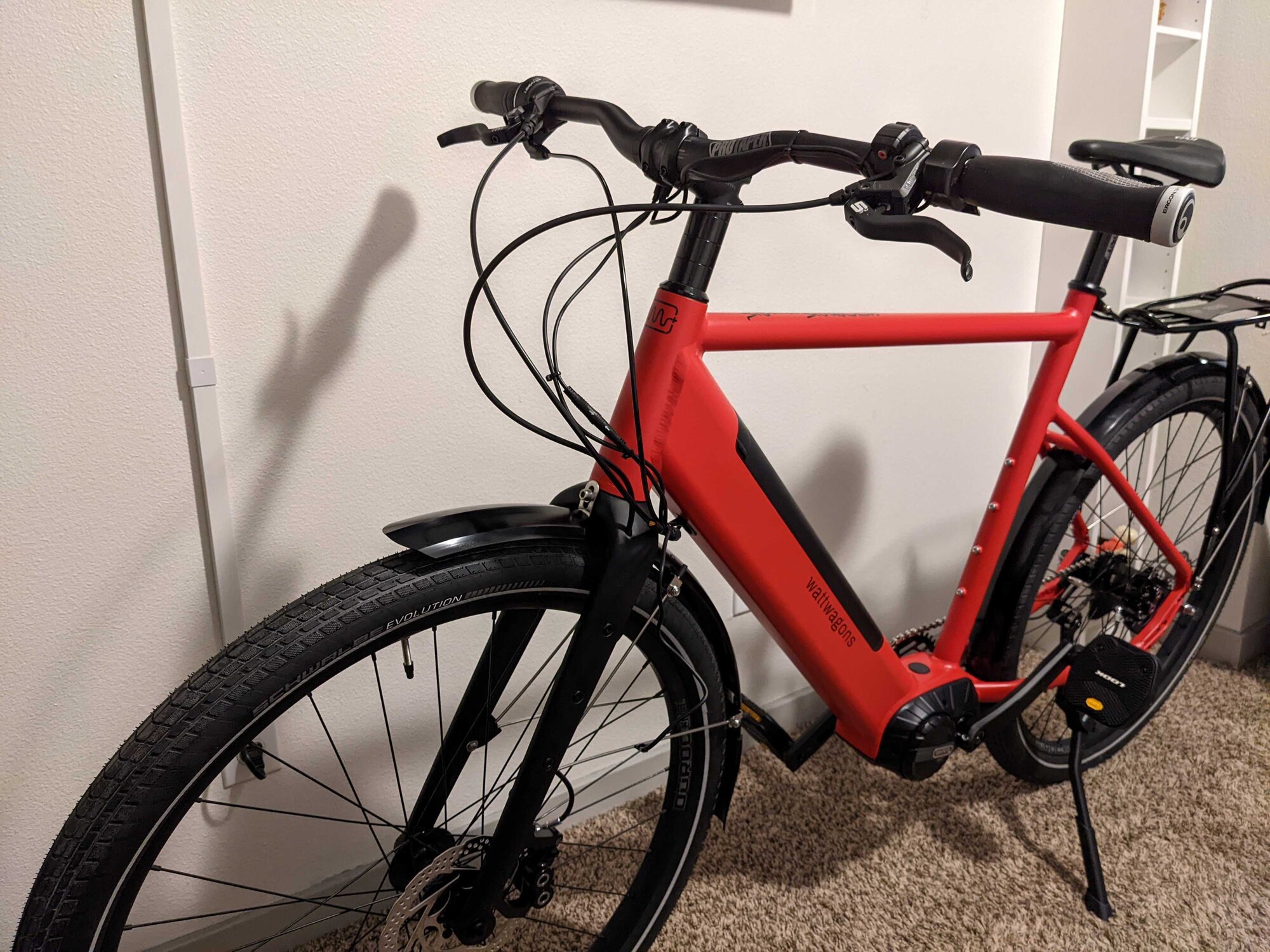 Last edited: