Administrator
Staff member
Hi guys, last year I visited Gazelle in Santa Cruz California to review their
Arroyo C7 HMB Elite
and
Arroyo C8 HMB Elite
models. The company has been expanding a lot into North America and they were working on this Experience Center / Demo Facility but it wasn't open yet. Well, today I got the press release and wanted to share it, looks like the experience center is opening very soon! I always enjoy visiting these things because it gives you a chance to actually to test rides and speak with reps from the company. They're going to have all models in all sizes and colors here... pretty intense! Santa Cruz has some beautiful beaches and awesome bike paths, so it's a great place for cycling. There's an awesome cliffside overlook if you take the Coast Road to Wilder Ranch and then the dirt trail to the
Wilder Ranch Overlook
which is all rideable from the new Gazelle facility. Here's their full press release.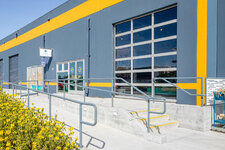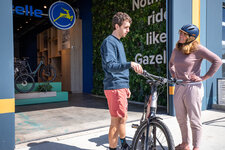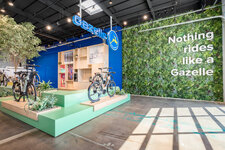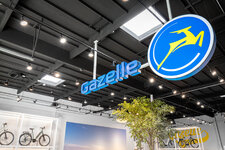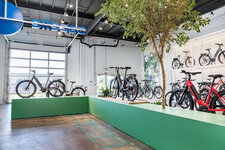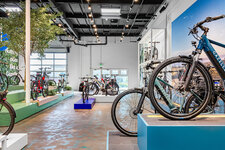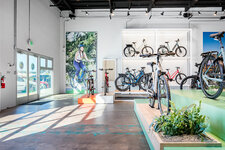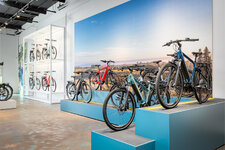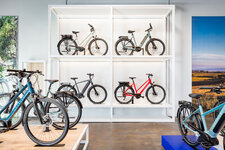 Interest in electric bikes in the United States and Canada is growing at an exponential rate. To meet the increased interest and offer an interactive and inspiring experience, Gazelle Electric Bikes is opening their first North American Experience Center in Santa Cruz, California this spring.
Conveniently located less than a mile from Gazelle's North American headquarters and immediately adjacent to the Santa Cruz Coastal Rail Trail, the new Experience Center occupies a large, light-filled space in Santa Cruz's vibrant Westside neighborhood. Just a short ride from Santa Cruz's historic Beach Boardwalk, the Westside boasts an eclectic and growing array of businesses and awe-inspiring views of Monterey Bay, providing the perfect backdrop for ebike-curious riders to discover and explore during their test rides. From the delightful vantage point of two wheels, riders will experience firsthand Gazelle's authentic Dutch heritage and time-honed quality while taking in the best that Santa Cruz has to offer.
The Gazelle Experience Center offers ebike demos featuring powerful and reliable Bosch electric motors, product education, and consultation services, with branded gear on sale for diehard fans.
Gazelle's complete fleet will be on display for guests to view colors and frame styles up close and personal, with a demo fleet offering ebikes in all sizes.
The Gazelle Experience Center will not sell bikes, but rather the staff will educate, support, and direct guests to Gazelle's network of retail partners in Santa Cruz, the greater San Francisco Bay Area, and beyond. The hope is to offer a delightful and insightful experience and then connect visitors with their local Gazelle dealer more informed and ready to buy the ideal ebike to meet their needs.
Gazelle ebikes may be reserved by visiting
www.gazellebikes.com/en-us/experience-center
and reservation fees will be donated to programs and initiatives focused on improving cycling education, access, and infrastructure. Gazelle's ambitions for North America are twofold: get more people on bikes and make it easier, better, safer, and more fun. The social impact programs that will be funded through the Experience Center merge these two ambitions into one powerful and forward-looking agenda.
"The goal with the Gazelle Experience Center is to offer prospective electric bike customers an introduction to Dutch cycling culture and positively demonstrate to them the ease of use and power that electric bikes offer for daily life." said Ewoud van Leeuwen, General Manager of Gazelle North America. "Gazelle's retail partners are a fundamental element of our success, and we're excited to help educate, inform, support, and ultimately convert sales for our network of retailers."
Additionally, Gazelle will use the Experience Center space as an educational facility for staff and retailer training as well as hosting community and media events to generate awareness about the brand, Dutch cycling culture, and share information and inspire action to foster the advancement of cycling culture in North America. Gazelle's larger goal is to make cycling more accessible to more people, and bring safer streets and more connected communities to fruition. The Experience Center is an exciting step in support of this goal.
Information regarding the complete line of Gazelle ebikes can be found at
www.gazellebikes.com/en-us/ebikes
. I'd love to hear your thoughts on Gazelle, and this new flagship store demo center place if you get the chance to visit someday!
Last edited: