Phantom Bikes Fat Track E9 Review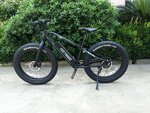 Hi everyone,
After searching the web vigorously for any reviews of this ebike, I haven't been able to find any.
It appears this bike was first released in Summer of 2018, so it's a fairly modern build, it seems.
A guy I know purchased this bike in early 2020, just prior to the COVID-19 pandemic from Costco, and was kind enough to let me borrow it for the weekend, since I'm considering also purchasing one.
This bike is currently listed for $2,100 USD on the Phantom Bikes website, but my friend purchased it from Costco for $1,600 (after shipping and tax, it came to $1,700 USD). I have a strong suspicion that the $2,100 MSRP is just that… an MSRP.
In trying to determine whether I should purchase this ebike, I put approximately 30 miles on it, over the course of a few days.
Full disclosure, I am an absolutely ebike newbie. I've been researching this topic online for a few weeks, but don't have any institutional knowledge on ebikes. Just an average Joe type review. Thus, as a full disclosure, some of my preconceived notions may not withstand the test of time
On to the specs, as listed by the manufacturer:
Bafang 500W rear-mounted Hub Motor (peak 750W)
48-Volt 13 Amp Hour Sanyo Battery - Semi-integrated into the frame (is not bulging out), and removable with key
Shimano 9-Speed Hub
Shimano Alivio Trigger Shifters
26″ Alloy Frame
Twist Throttle (albeit, on the left side)
Tektro Aries Mechanical Disc Brakes, front and rear
180 mm rotors front and rear
4″ Wide Kenda Fat Tires, 30 TPI (Thread Per Inch)
Weight 53.3 lbs
SW900 LCD Display (standard among sub-2K ebikes of all brands)
Cadence sensor
Wellgo Pedals
Prowheel Suolo Cranks
Velo Seat
Pros
Aesthetically pleasing black paint job with blue stripes.
Battery is quasi-integrated into the frame, and it isn't bulging out like the 'dolphin-style' batteries on the Rad Rover and some other sub-2K bikes. Thanks to this, when you're rolling by at 20 MPH, it's not readily apparent to just anyone that it's an bike.
This ebike has an integrated controller (par t of battery, I assume). Unlike other sub-2K ebikes, the controller isn't "air cooled" (i.e. is not externalized, is not exposed to the elements… and that's a good thing!) Also makes this ebike look cleaner, and more like a regular bike.
Faux-leather motorcycle style grips, feel great and have a premium look (not the cheap rubber stuff other ebikes have).
Half twist grip throttle (as opposed to thumb throttle), although on the left side! True motorcycle purists will decry this as a cultural affront. The throttle is super responsive, although not 'jumpy'. The throttle works in Pedal Assist levels 1 through 5. In Pedal Assist level 0, the throttle is off, which is exactly how you'd want it.
The Shimano Alivio set is considered semi-premium, not exactly entry level, as you'd often see on sub-2K ebikes. Shifting was smooth to my untrained perspective.
The gearing is set so well, that in my 30 miles test-riding the bike, using the 8th and 9th gears (which are often absent on sub-2K bikes) the engine did not "outrun" my vigorous pedaling... and I could actually add valuable speed above and beyond the 25 MPH, which the engine is spec'd to provide, albeit under my own power.
For the most part, cable management is very good – the downtube has no exposed cables, looks very neat and self-contained.
Tires look and ride great! The reflectors on the tire spokes are see-though white, instead of the ugly yellow on other ebikes. The tires do not have a reflective streak, unfortunately.
The engine is relatively quiet… when going 10 MPH, there is no discernible difference in bike noise between the engine running and not running. That's a good thing, the last thing you want when zipping around bike paths is for your ebike to sound like a motorbike.
By default the bike is set to a max of 32 kilometers per hour (20 MPH) by default, but by holding down the UP and DOWN buttons, you can set it to 30 kilometers per hour (approx 25 MPH). The throttle alone will only take you to 20 MPH, to get to 25 MPH you have to pedal just a bit (enough for the sense to register), and the engine will get you there no problem.
In testing the range, as an average-sized adult, I got 25 miles range riding 80% in Pedal Assist Level 3 and 20% in throttle across hilly terrain, before battery drained completely. I imagine 30 miles is possible if you ride in Pedal Assist Level 1 without hilly terrtain. The battery indicator on the battery pack itself is more accurate than the LCD screen.
The Velo-branded seat is surprisingly comfortable.
The Kenda tires are from a reputable brand.
The cadence sensor is integrated into the design, and thus isn't exposed to the elements, unlike some other sub-2K ebikes.
The battery can be removed with the key, and charged in your house, separate from the bike. Regardless, I wouldn't recommend leaving this bike chained to a pole in an urban area, even without the battery, as its sleek looks are not exactly a theft deterrent
The handlebar has a slight angle to it, to allowing for a slightly more upright sitting position.
USB charger port on battery had no trouble with either IOS or Android devices. Not sure if the output is 500MA or 1,000MA, but it was plenty.
Neutral:
Where exposed, cable management is decent on the cables coming from the front handle bar, but not perfect. A set of black zip ties would go a long way in reigning in the cables on the left and right sides in the near of the bike.
2A charger, takes a long time to charge, typically overnight it seems.
No hydraulic brakes, but in the sub-2K price range this seems normal.
No suspension, front or rear. Ride actually felt fine, and comparable to my regular mountain bike which has a front suspension. On a fat tire ebike of this size, I don't expect you'd be doing seriously-technical off-road trails, so probably not a big deal for all but the most discerning riders. It should be noted, however, that the majority of sub-2K fat tire ebikes in 2020 do have a front suspension nowadays.
Bike only has a cadence sensor, not a torque sensor… but in the sub-2K price range, I didn't find any legitimate ebikes with torque sensors.
There is absolutely no online community of Fat Track E9 owners. Even the manufacturer's own Facebook page hasn't been updated in nearly 8 months, as of mid-2020. The lack of information on the web was the catalyst for this review, to help other would-be owners. I have no idea about the level of customer service / support, but it appears they have a store-front in California, albeit of course all sub-2K ebikes are made in China, regardless of manufacturer.
Other sub-2K manufacturers claim their motors are '750W', but may not be brand-name Bafang. Take these 750W claims from off-brand motors with a grain of salt, especially if the ebike is not from a reputable manufacturer. This 500W motor is plenty strong, and I was able to get up some very steep hills with just throttle (admittedly, at only about 12 MPH, rather than the 20 MPH, but I wasn't doing ANY pedaling).
It does not have "cruise control", unlike some ebikes from Juiced. But due to the grip-throttle, you can get a cruise-control like experience by simply holding the handlebars while holding the throttle in a certain position to keep moving at a steady pace… not quite the same, but similar.
The battery is claimed to be from Sanyo, which is a quasi-brand name, albeit probably not as good as Samsung, LG, etc. 13A battery felt plenty strong, and has held up on this bike very well over 300+ miles.
Bike doesn't come with literally ANY extras… no fenders, no splash guards, literally just a minimalist bike. Nothing extra to add weight or complexity or rattling to the ride. My guess is that's the target audience for this ebike… people who simply want to go fast while looking stylish, with no superfluous bells and whistles (it has a bell). If you're looking to haul around groceries or camping equipment, this absolutely isn't the bike for you.
Cons:
No lights of any kind come standard on the bike. Bike only comes with el-cheapo reflectors on the front and rear. As the owner learned, it's extraordinary hard to locate a set of lights which can be installed instead of the reflectors, and be semi-integrated, particularly if you want the front light to sit on the fork crown mount. The only set which worked is the
CAT EYE - SYNC Core Headlight and Kinetic Rear Light Combo Kit
, and you also need to purchase separately the
CatEye CFB-100 Center Fork Bicycle Headlight Bracket (part 5342440
) so the headlight can sit above the front wheel (where the el-cheapo reflector is). All in, you're looking at $100 (from Amazon) to get these quasi-integrated lights mounted on this bike, and you'll still have to remember to charge the batteries! Ugh.
No derailleur guard, which is another $15 from Amazon. This bike is heavy; you definitely don't want to damage the cassette and motor plug-in area by dropping the bike on its right side.
No bottle holder connections of any kind. Any bottle holders would have to be zip-tied to the bike, which is not exactly an elegant solution.
From a purely subjective perspective, this bike might appear 'a bit small' for rather tall riders (6 foot and taller) when looking at it from a distance, which is actually an optical illusion, since the bar in the middle sits only 1.5 inches lower than a standard 27.5 inch mountain bike. Some people would comment that it's a teenager's bicycle frame, but that's simply not true. Standing side-by-side with my standard adult mountain bike, they were exactly the same height… thus it's an unfortunate optical illusion because the bar between your legs sits a bit lower than expected. As an adult, I left 100% comfortable riding it, optical illusion be damned!
The kickstand design is the same as most sub-2K ebikes from all manufactures… it's fairly terrible. The bolts need to be retightened every 50 – 100 miles as they come loose if you ride on anything but perfect asphalt. The owner of the ebike actually once lost the lower portion of the kickstand once while riding (it comes apart, by design) and had to retrieve it… then he put in some crazy-strong nuts and bolts from Home Depot and fixed the issue permanently.
If you run out of battery far from home, you'll have a helluva time pedaling this bike uphill on your own human power, despite the 9 gears. A few miles on your own power may be fine, but anything beyond and you're calling for a rescue.
Final verdict:
If you can pick up this sleek bike for less than MSRP (preferably around $1,900 or less, perhaps from Costco), and don't mind installing your own lights (which won't be integrated into the ebike battery or the LCD display, unfortunately), and don't mind the complete lack of online community dedicated to the ebike, it's an absolutely wonderful purchase. It uses brand-name parts and is well-assembled for the price.
Personally, this weekend's test ride has convinced me to purchase this ebike, when it comes back to Costco for $1,600, hopefully sooner than later!
P.S. – Please note the pictures are stock, as my phone cracked and broke over the weekend.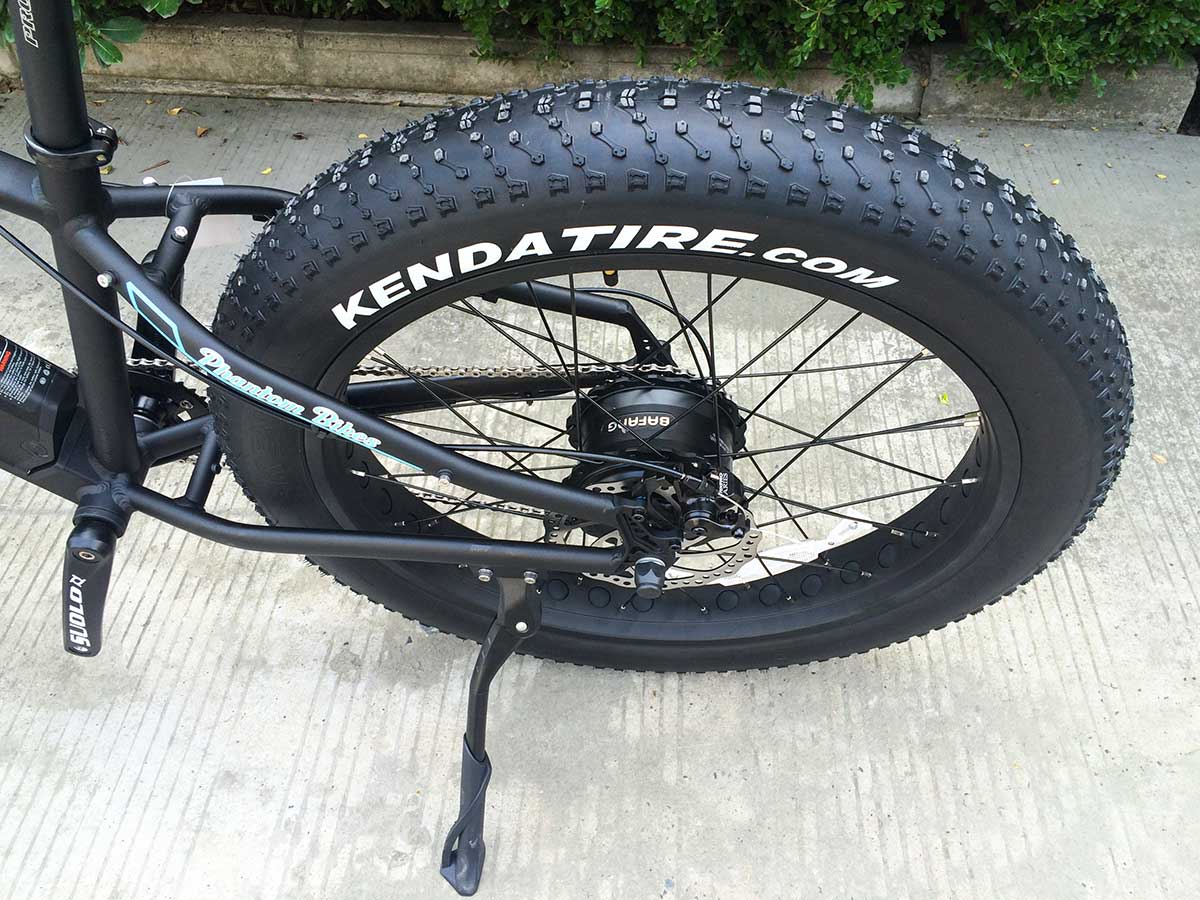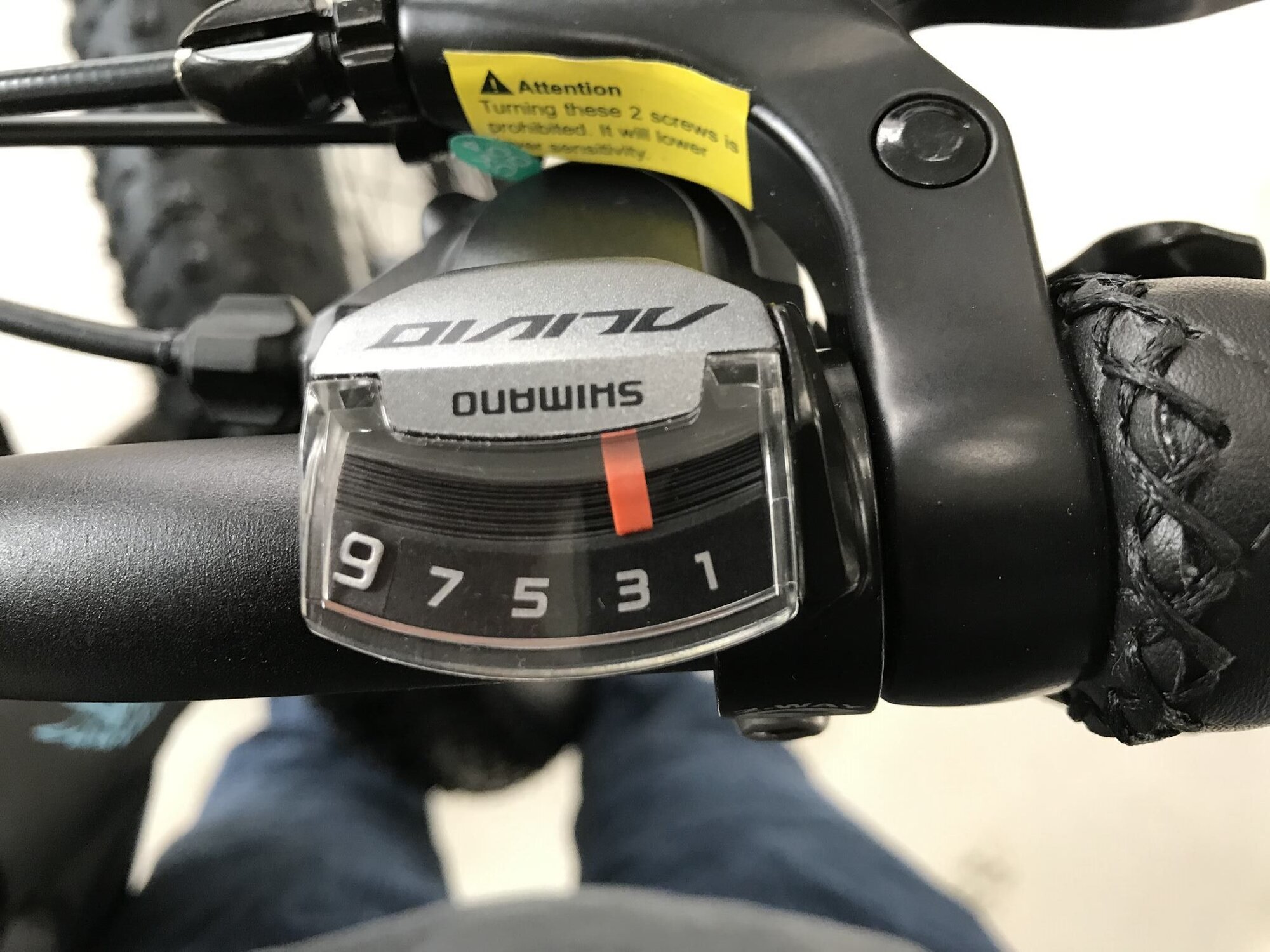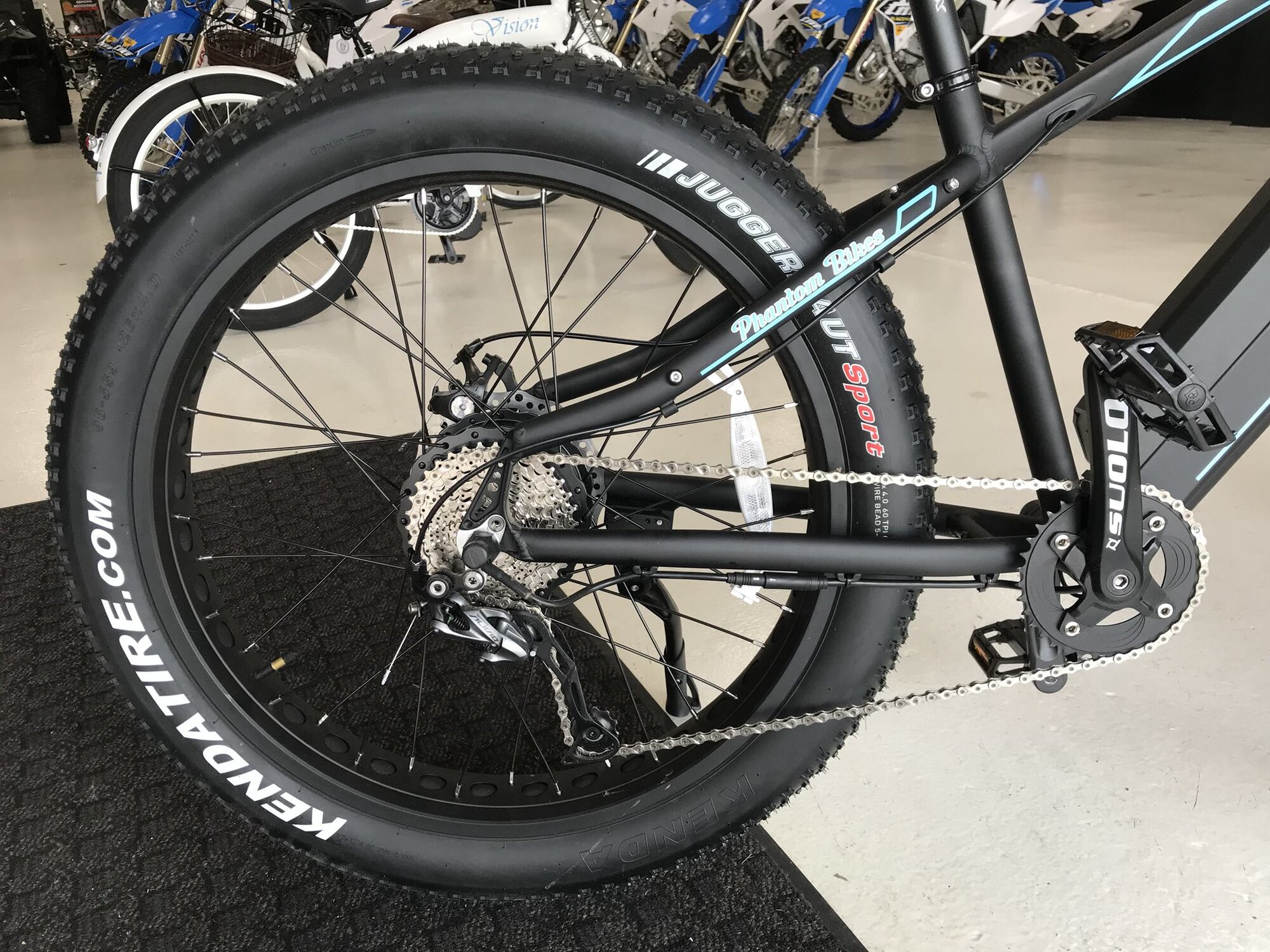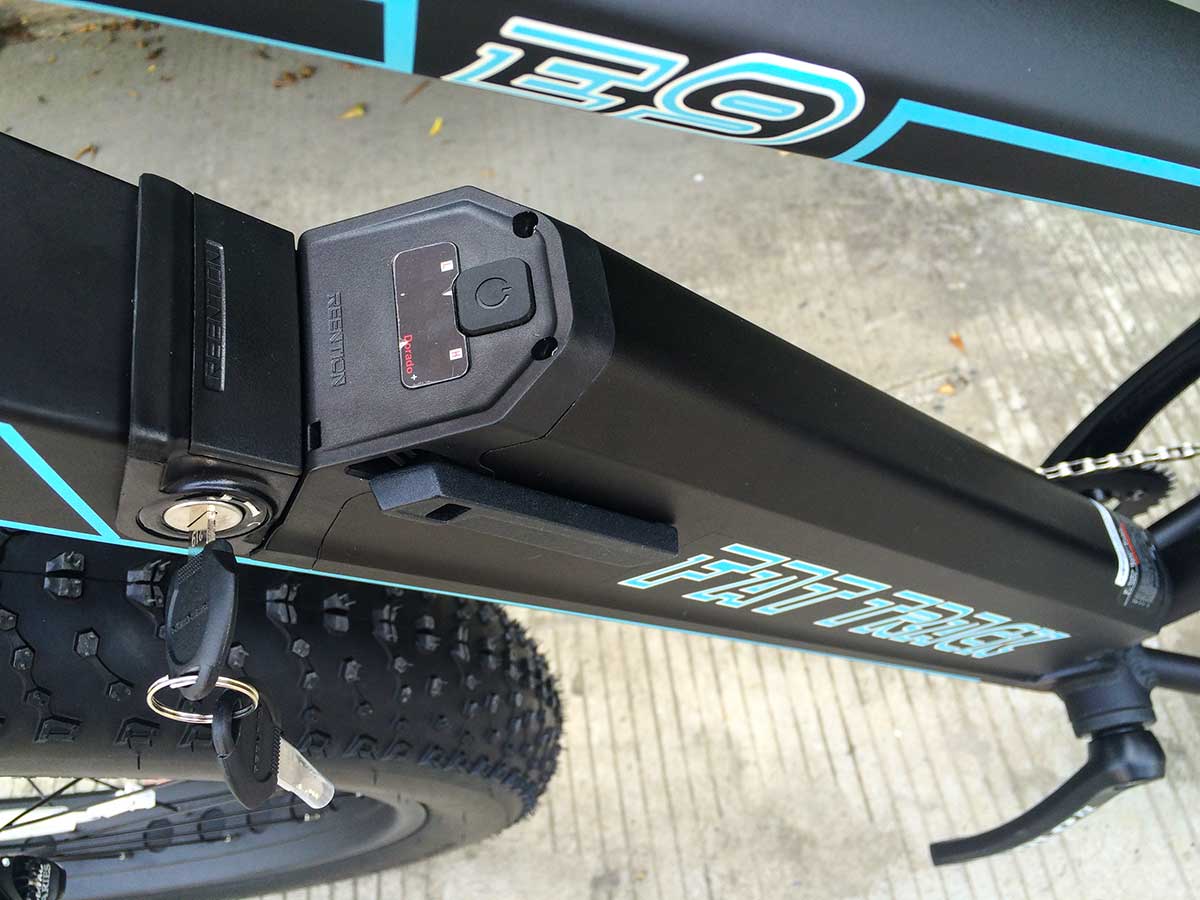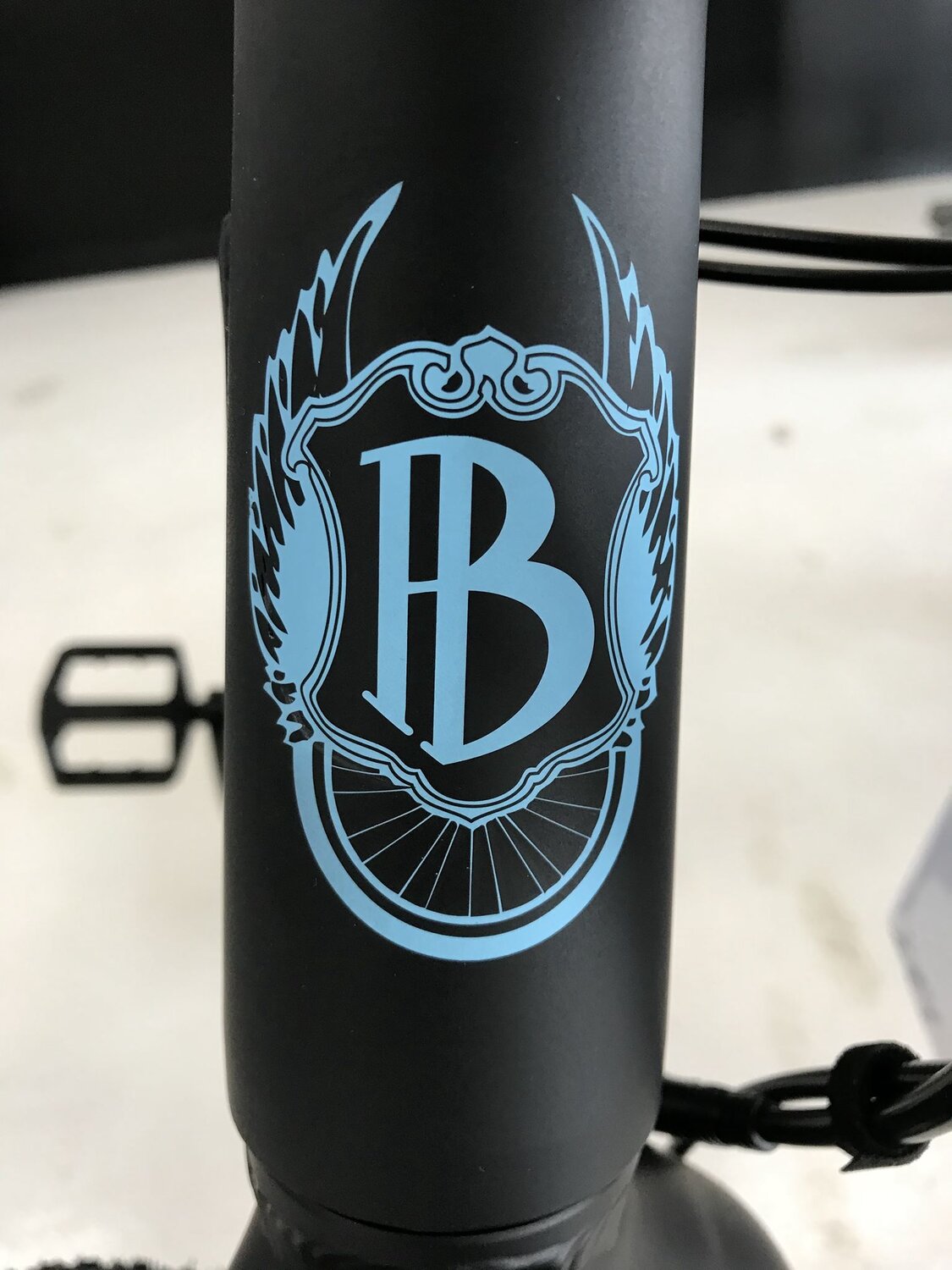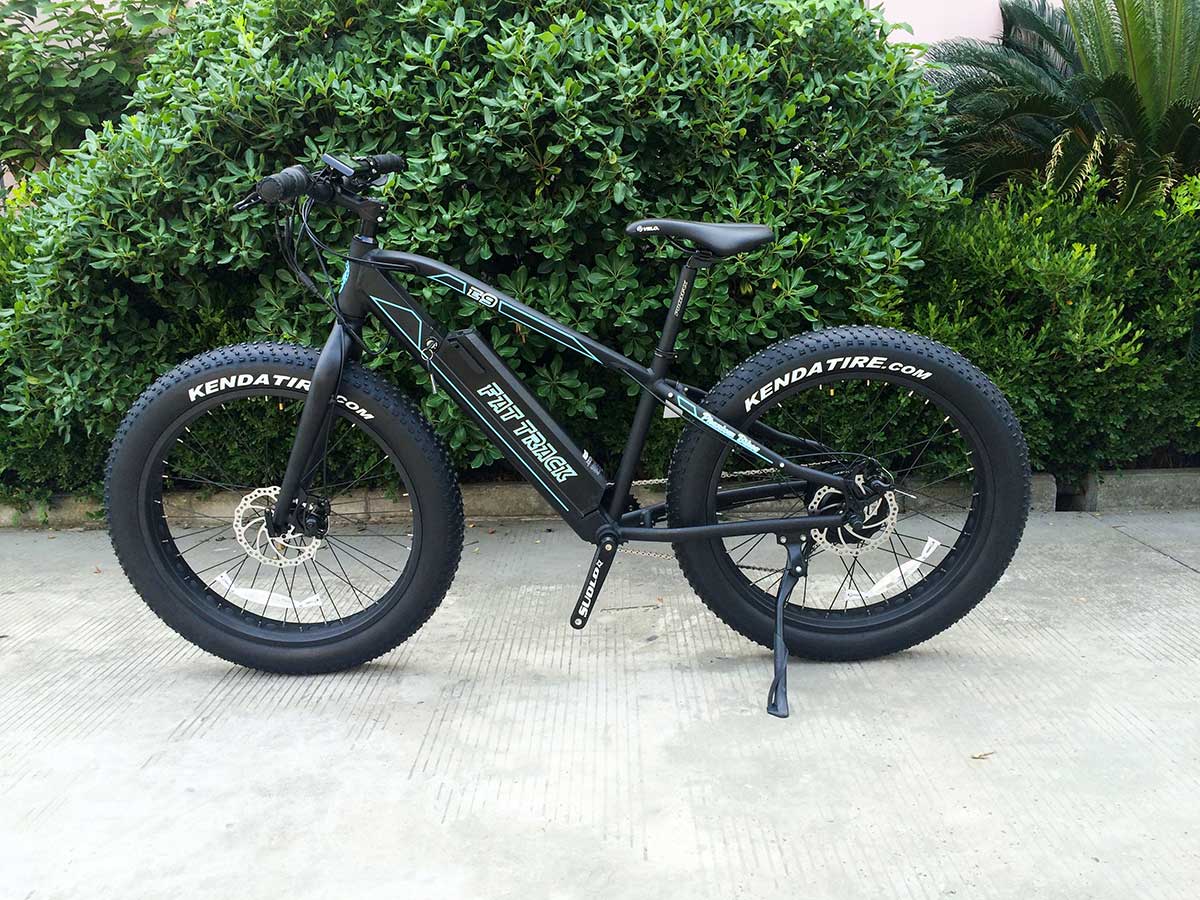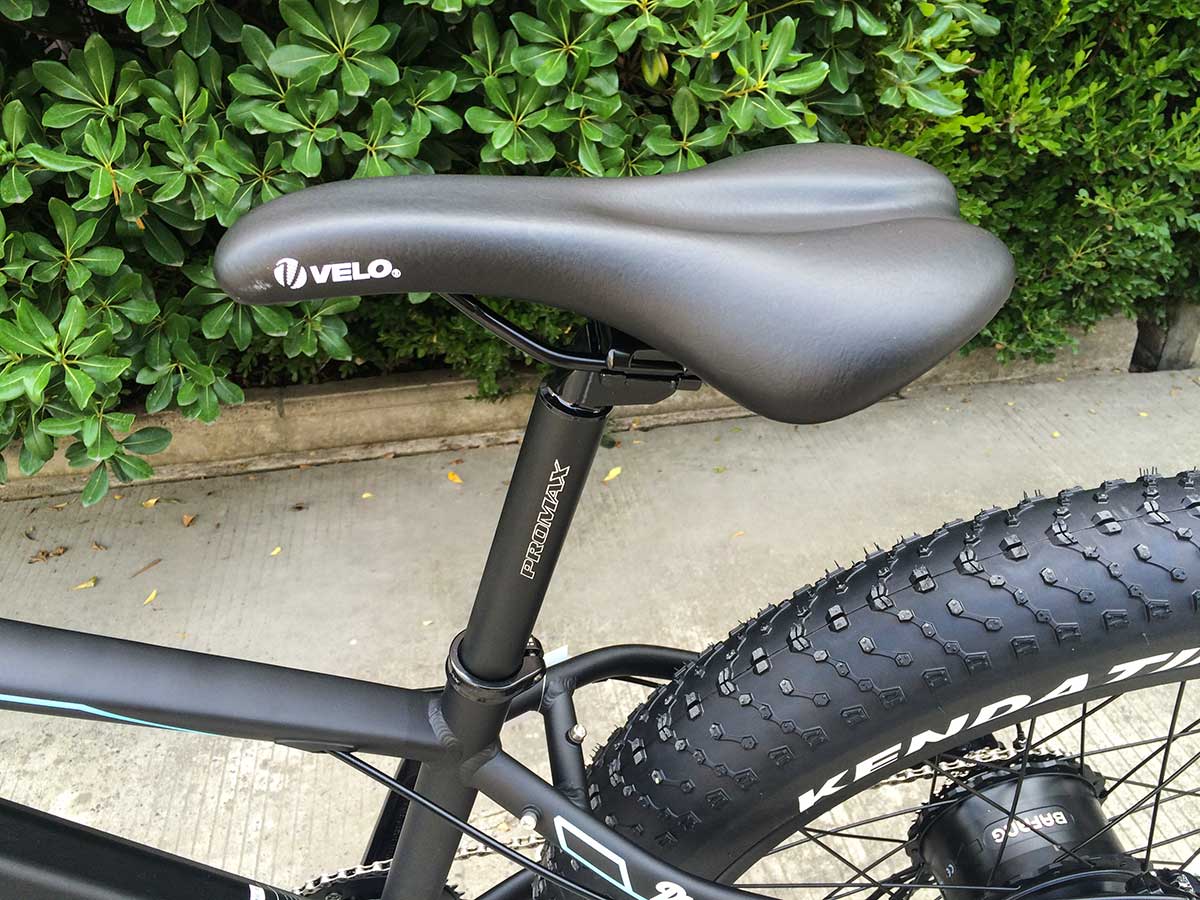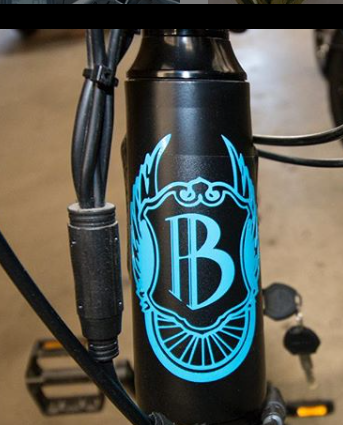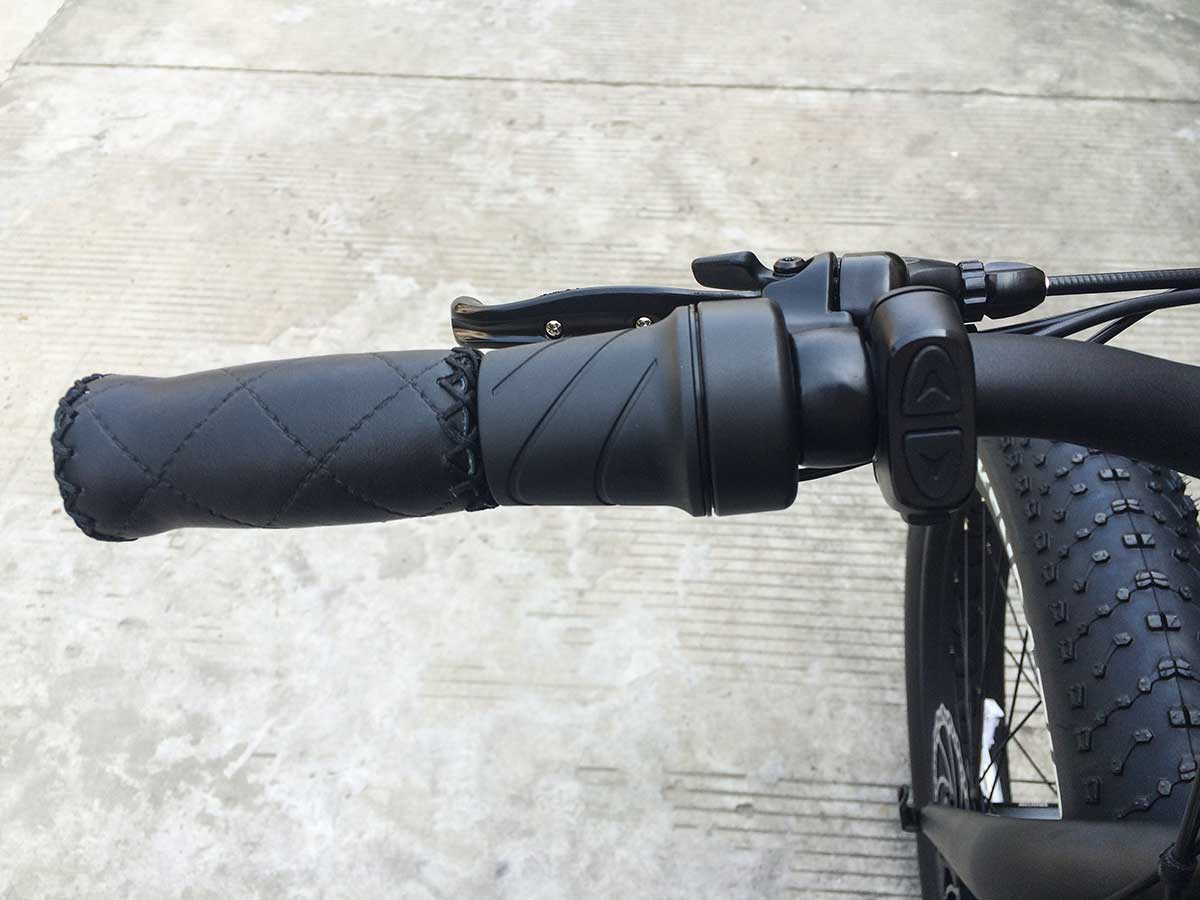 Last edited: