Hello everyone, first posting on this forum.
I am considering an e bike conversion on my little used VRX500, possibly a mid drive or a rear hub kit. Due to the rather odd frame/ chassis configuration of this particular bike, I was wondering if it is worth the effort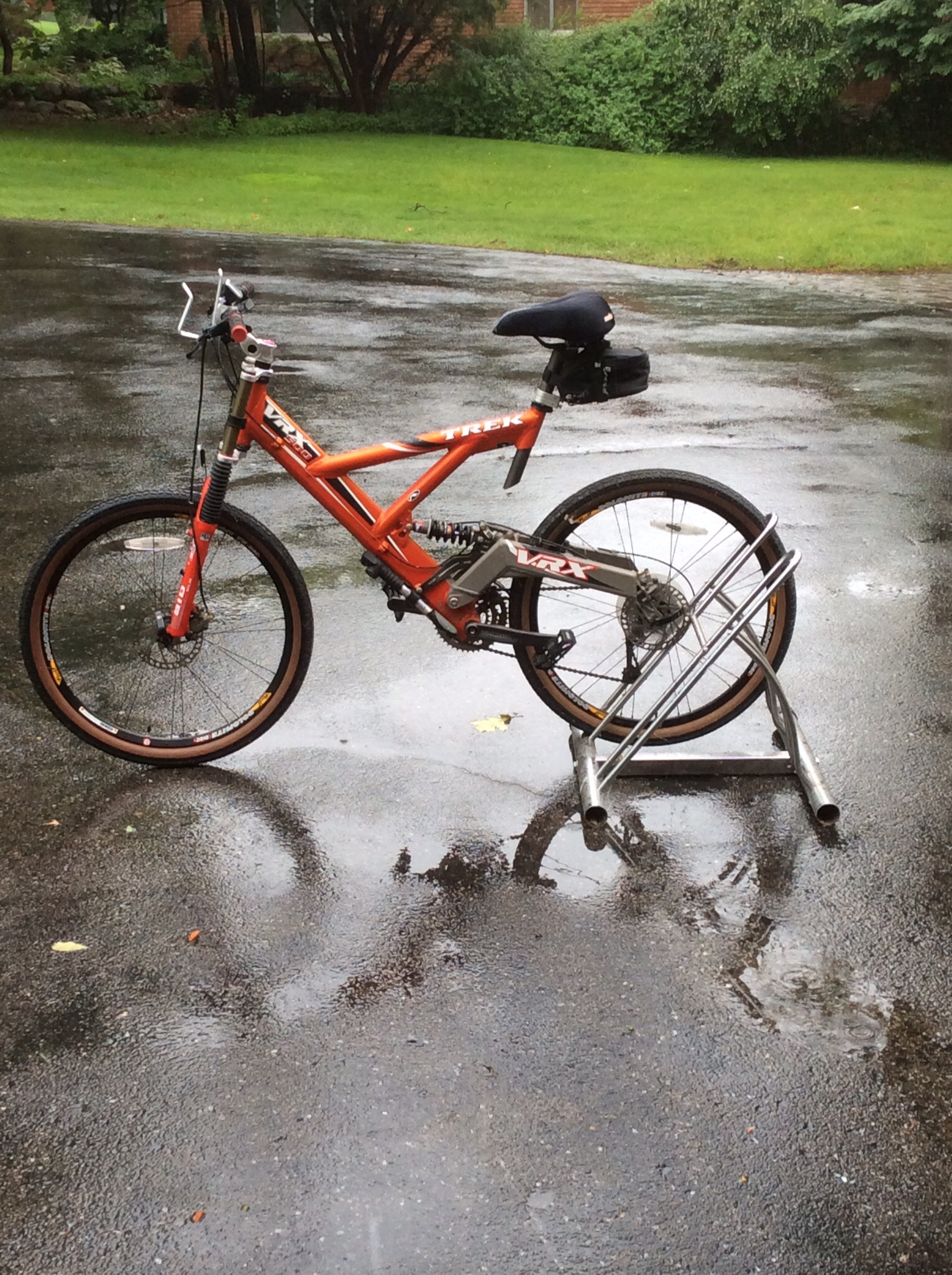 (I am still trying to find a kickstand retrofit for it)? I would want the installation to look as clean as possible taking into consideration that it is not a hard tail , and the odd geometry of the frame tubes may make a rear rack a tough proposition. The components on the bike are(were) top notch during it's day ( I believe the bike and the add ones ran me about $3k when I bought it new), and the bike has seen very little use, as my family never got into bicycling ( not much fun riding alone). I am willing to spend a grand or so to update this dated but reliable machine, but, if not realistic, I will spend a few grand on a new bike and try to find a good home for this one. My plans are to use it for mostly city and vacation riding on our generally flat ( with occasional hills), Michigan roads. If my wife would consider an e bike ( very little riding in our 30 years of marriage), I would definitely be up for buying a pair of e bikes to take on road trips. Any suggestions to steer me in the right direction?
Last edited: