First off, I have no connection to this company other than my being a very happy customer, so this is not a promotion. I am simply hoping that this review may possibly help someone who is in a similar situation to one I was once in.
Several years ago, I had to stop riding my bicycle because of uncomfortable numbness issues in my groin after even a fairly short ride, but prior to giving up, I tried everything I could. Padded shorts, several different, traditional style saddles, angling the saddles downward to hopefully remove the pressure from the 'horn', and when nothing seemed to really work well, I finally gave up. Then, I recall searching by terms like 'alternative bike saddle' and the like, and after trying several - and some were fairly expensive - alternative saddles (without the 'horn'), I settled on, and still use today, my SpiderFlex -
https://spiderflex.com/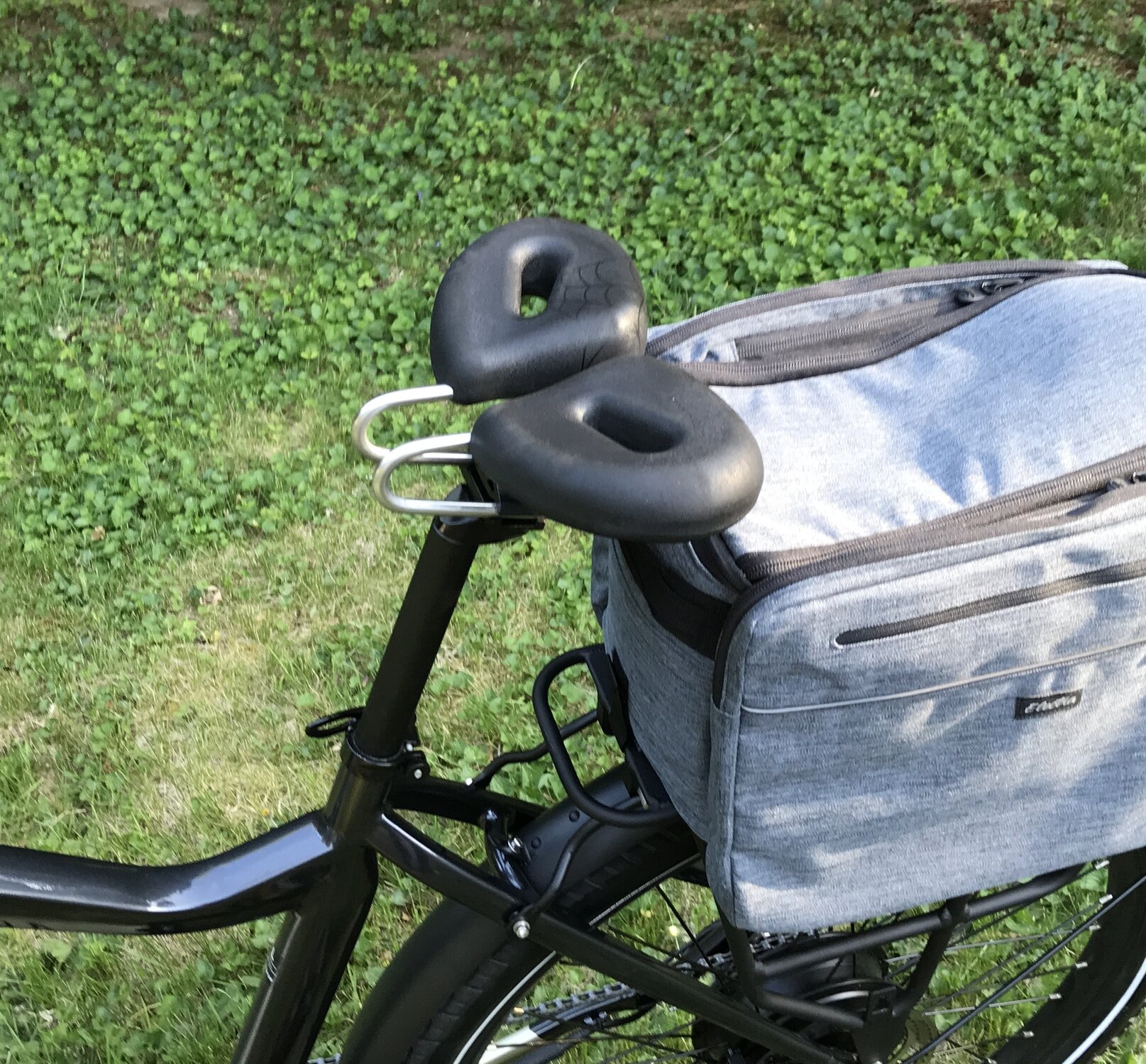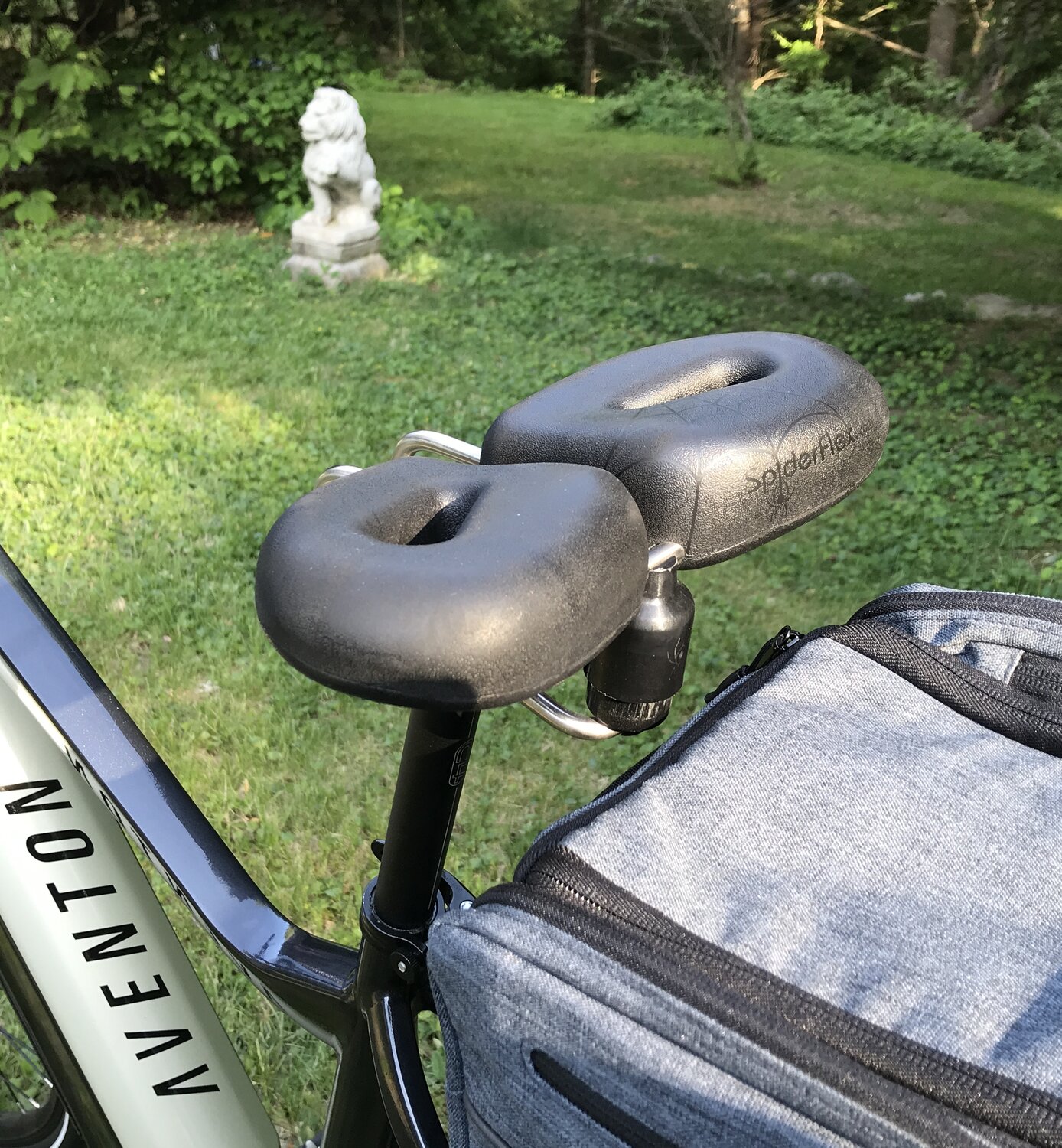 My Aventon Level is the third bike that I have put this saddle on. The prior bikes were traditional bicycles, and I can only guess that it has probably 5-6 thousand miles on it in total, and climbing... The seat itself is ultra well made, with a stout, quality steel frame, firm padding, a thick rubber cover that is only lightly polished in some areas after so many miles, and in pic 2 above, what is an incorporated, rear shock-absorber can be seen. Because of the saddle's design, there is absolutely no pressure placed on the sensitive, male anatomy, and the seat pads themselves simply support the body's sit-bones. As such, it does take some serious getting used to, and several adjustments (seat height, seat tilt, seat position forward/backward), but when it's dialed in, and once you get used to not having that horn, it is the best.
So, before giving up riding because of numbness or other comfort issues, seriously consider this saddle. It's the real deal!