Region

USA
City

San Diego
Very nice setup it almost looks like a Joy Stick from a video console

mine is pretty simple just a phone holder and a Garmin EDGE
Dumped the ti cap for an adjustable alloy arm (w/ various interfaces in portrait or landscape mode).
Titanium Jones Loop-Bars before I'll buy a Garmin.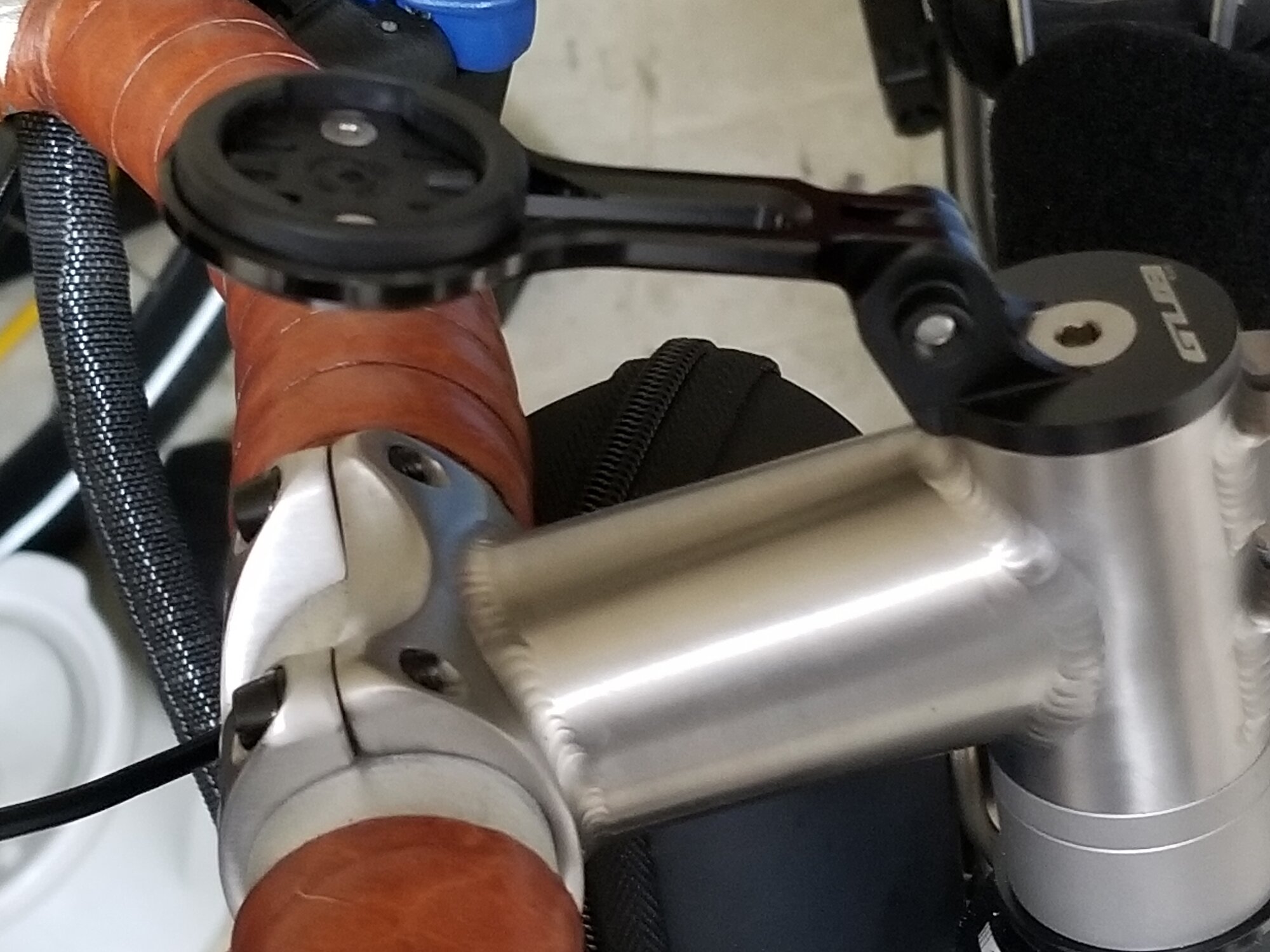 USB charging/ interface to screen
Doubles (with all due respect) as a lawful 'Class Sticker' holder - now required for all CA e-bikes.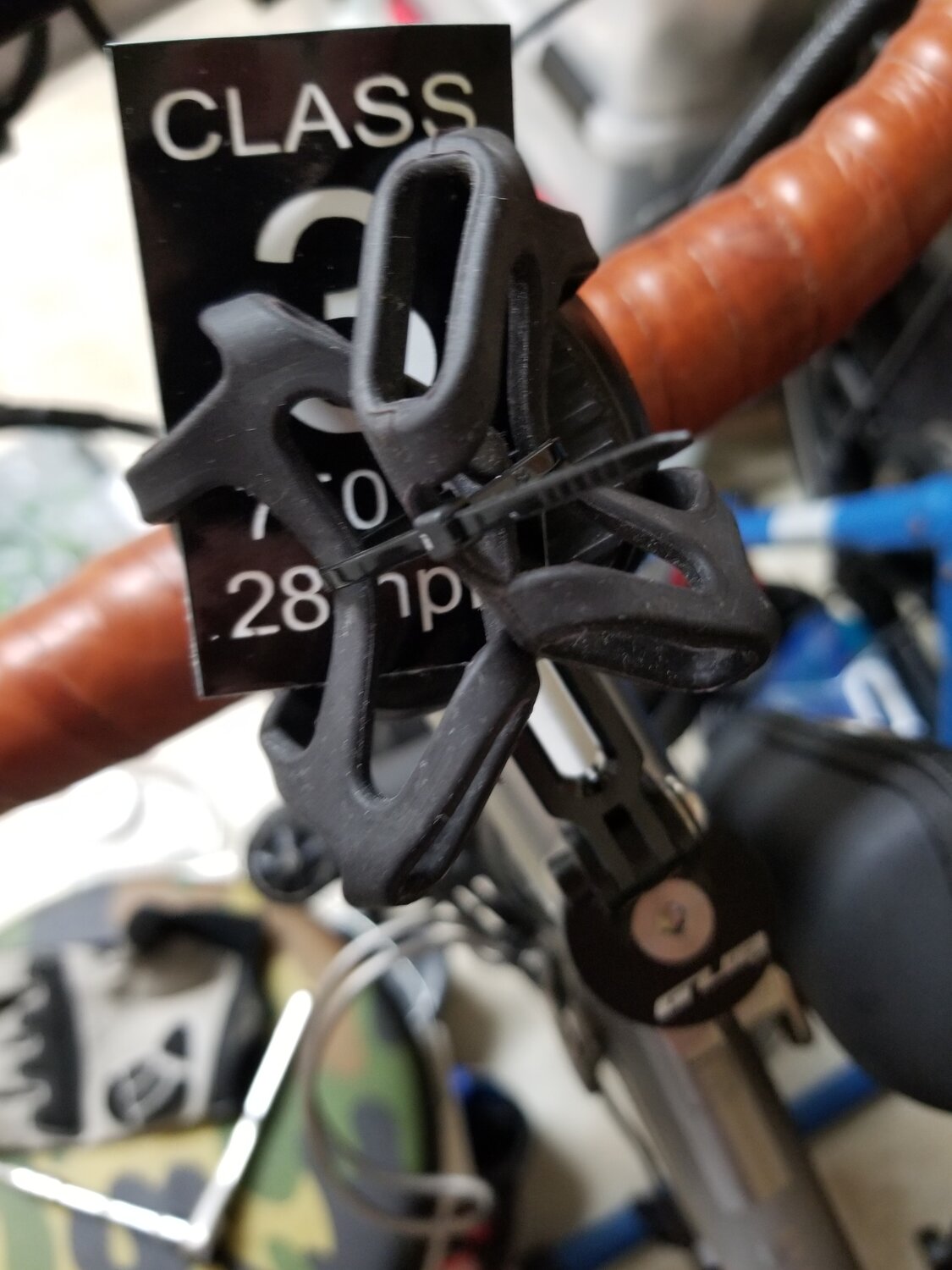 I like the silicone phone-holders. Even off-road it seems sturdy, but of course it will until the Galaxy 'cartwheels'.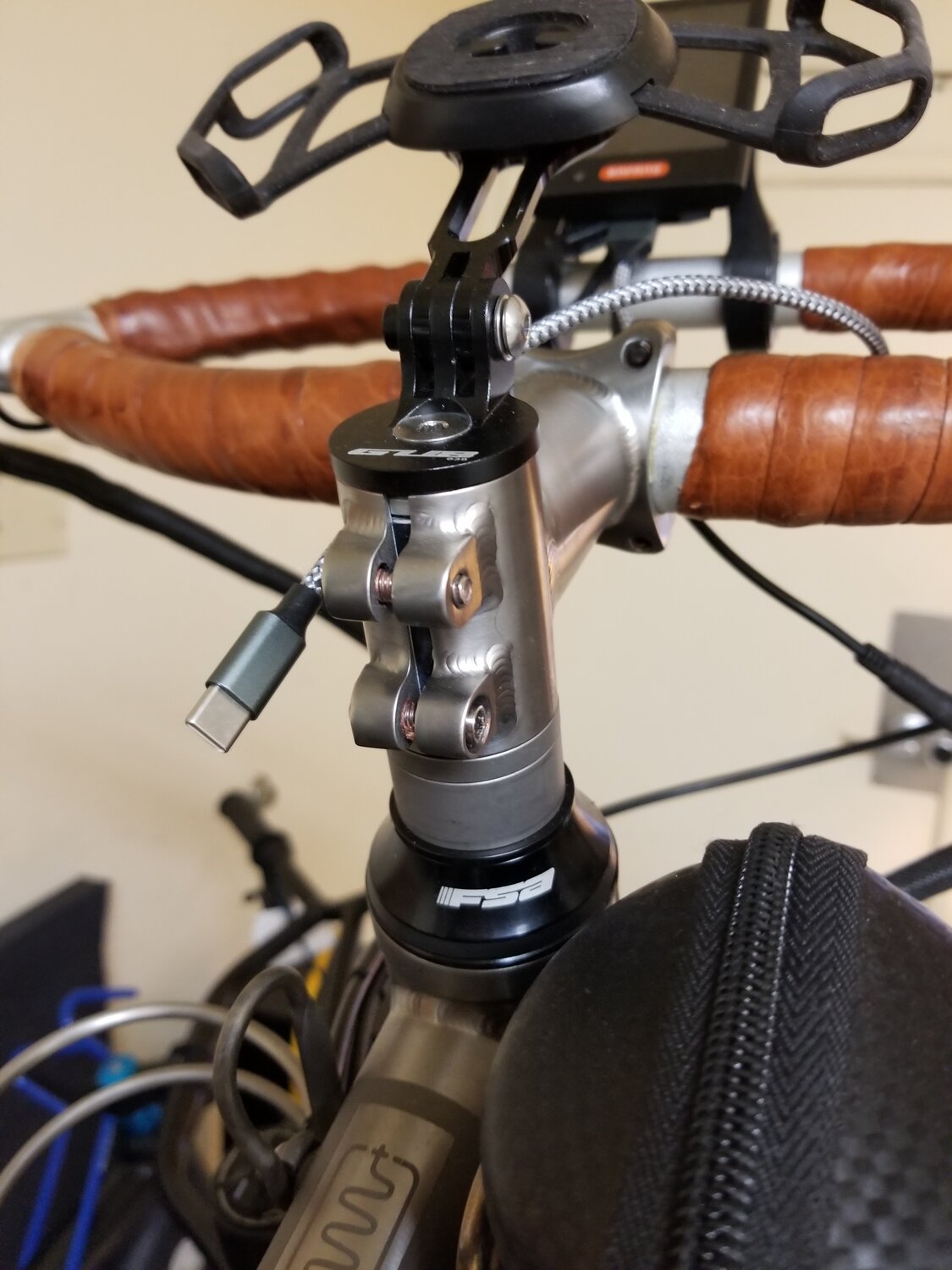 Archer paddle-shifter - w/ custom match-maker mount - suits my thumb and the Domino throttle constraints.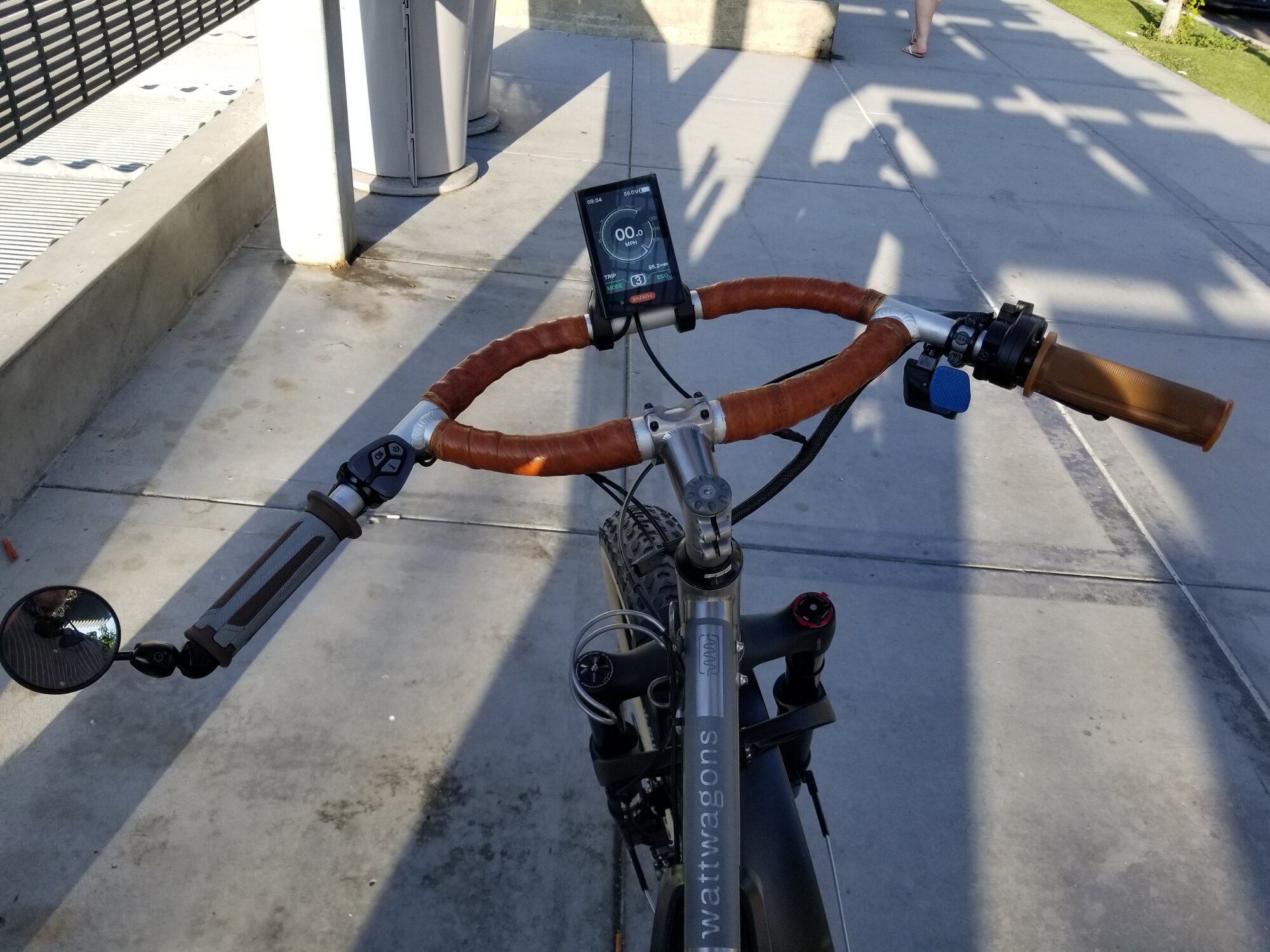 Main thing's making my 'occasional use' accessories detachable and quick mounted if I need - the go-pro/ lights, etc. In the past year the bikes seen two days I used lights.
Rear lighting is a simple affair w/ recharge port.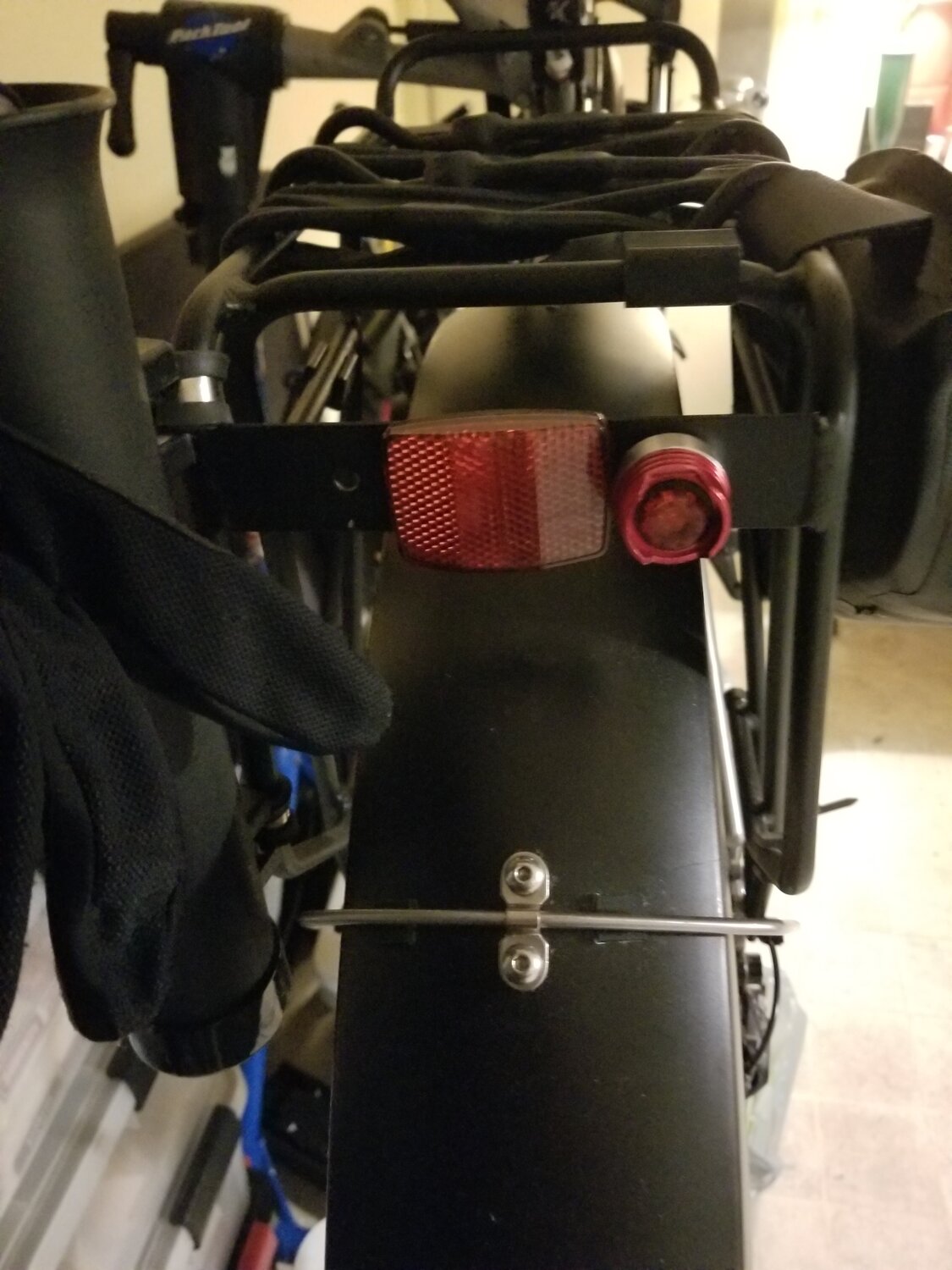 And again, CA Vehicle Code Law says (
no) "flashing red or blue lights are for emergency vehicles only".
So I'm good.
No better than the next, my nod to convenience is a fishing-rod holder. Ironic. It's super-lightweight, but even that's mounted while I finish developing a quick-mount/ detach system.