America's most-trusted electric bike company empowers customers seeking super deals with certified pre-loved bikes​
FOUNTAIN VALLEY, Calif., Jan. 31, 2018 —
Pedego® Electric Bikes
, ranked the Number 1 electric bike brand in the United States by Navigant Research, has announced a program for shoppers seeking savings without compromise on gently used Pedego bikes. Participating Pedego stores are now offering sales of
Certified Pre-Loved Pedego electric bikes
with the protection of a 12-month warranty.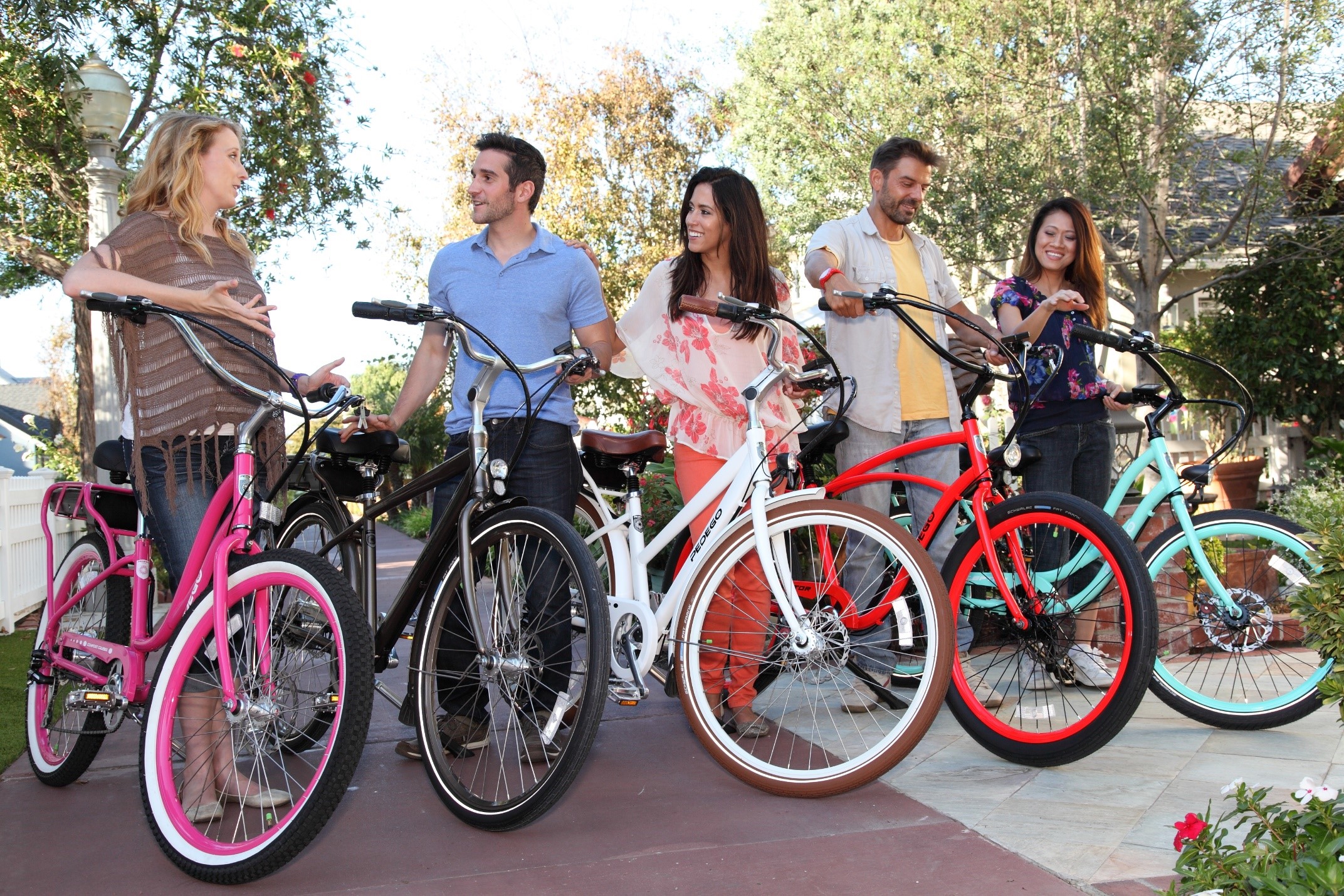 ​
Known for its high-quality electric bikes, Pedego is miles ahead of other manufacturers with its Certified Pre-Loved Bike program, which offers consumers a lower entry point to the best-selling electric bikes while still receiving many of the benefits of buying a new bike. Pedego's Certified Pre-Loved Bikes program features:
All Pre-Loved bikes have passed a rigorous 18-point inspection and testing protocol designed by Pedego Electric Bikes. This thorough certification process assures new owners that their pre-loved Pedego bikes meet stringent quality criteria.
Every Pre-Loved bike receives a complete tune-up by an authorized Pedego technician on all mechanical systems including brakes, gears, drivetrain and wheels.
Each Pre-Loved bike comes with a "no excuses" 12-month warranty on the entire bike, battery included. No other electric bike company offers this kind of warranty on a used bike.
All Pre-Loved bikes come from participating Pedego stores' rental and demo fleets, so regular maintenance has been performed on each bike by authorized Pedego technicians.
Prices start at only $1,499, providing a low-cost entry with solid customer support for Pedego's reputable high-quality electric bikes.
"Pedego's Certified Pre-Loved Bikes program offers savings without compromise, inspiring more people to confidently enjoy the fun of Pedego," said Pedego Electric Bikes CEO and co-founder Don DiCostanzo.
Pedego models available for the Certified Pre-Loved Bike program are subject to bikes in stock. Check with your local Pedego store for availability.
Pedego electric bikes have 500-watt hub motors that help riders cruise distances of 20 to 60 miles without getting tired and sweaty. The twist-and-go throttle gives riders instant manual control over their speeds while Pedal Assist automatically adds power to their pedaling. Riders love Pedego's California-style cruisers, including the Pedego Platinum Interceptor, a fully loaded cruiser bike with a 48-volt battery that propels riders with extra power; the Pedego Interceptor, which boasts the same powerful 48-volt battery; and Pedego's Comfort Cruiser, which is powered by a 36-volt battery for gentle help with hills.
Also available are the sleek City Commuter in both standard and Mid-Drive editions as well as a Black Edition; the sturdy Stretch cargo bike; the Trail Tracker fat-tire bikes in standard and Gorilla editions for riding on sand, gravel and snow; the Ridge Rider electric mountain bike; and the Latch, an ingenious folding bike, designed for portability and convenience. Other models include the electric tandem bike for two and the accessible Pedego Boomerang with an ultra-low step thru frame. Pedego also offers the Airstream model for camping devotees. Free test rides are available at every Pedego store.
About Pedego
Pedego®
Electric Bikes is the Number 1 electric bike brand in the United States, according to
Navigant Research
. Pedego manufactures 12 high-quality, innovative models, including cruisers, tandems, commuters, fat-tire bikes, mountain bikes, cargo bikes and a convenient electric folding bike. Sold at more than 110 Pedego-branded stores and hundreds of independent electric bike dealers worldwide, Pedego's stylish "pedal or not" electric bikes boast powerful, whisper-quiet motors that let riders sail up hills and breeze through headwinds with a smile. Available in hundreds of color combinations, Pedego electric bikes deliver a green alternative for transportation, exercise and recreation — transforming lives with fun and delight. Founded in 2008, Orange County, Calif.-based Pedego inspires riders to say, "Hello, Fun!"
PR CONTACTS:
Teri Sawyer, T&Co.
714-801-1687
[email protected]
Sandra Eckardt, T&Co.
949-400-2258
[email protected]