Many thanks for adding me on to the forum.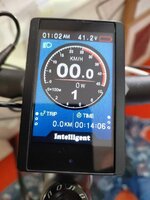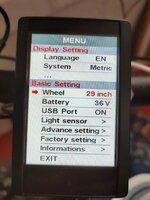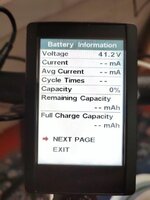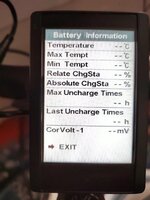 I've just bought a Bafang BBS01B 250w mid drive kit with a DCP18 controller. I've fitted the kit without any problems. But the motor won't run, either on throttle or Pedal Assist.
The battery is charged and shows good power levels when using the button on the battery itself.
The LCD display lights up. I have set the battery setting to 36v. I attach photos of the readouts.
The LCD does not give any battery information, but looking at forums, this might be normal.
Once the LCD has started up, neither the throttle or pedals get the motor going.
HOWEVER – if I press the throttle during the yellow 'Hello' screen, the motor kicks in briefly. Therefore the motor does work, and receives power.
I have tried with speed sensor connected and disconnected.
I have not fitted the hydraulic brake sensors, nor the gear sensor.
Any suggestions would be welcome, as I don't want to pack it all up and send back if it's an easy fix.
Robert