Had some free time today, so I decided to pull the motor off of my Hydra, clean up the gears real good, and grease everything up to see if it quiets down the motor.
I ended up spending a ridiculous amount of time researching greases for Bafang motors, specifically the M620. Most people use Mobil SHC 100, so I tried to buy that. For some reason, however, there's a massive shortage of aviation and heavy industry specification synthetic lithium greases, so it was out of stock
everywhere.
I did find a product guide on the Mobil website, and found a product they make called Mobil Unirex N2 which is a lithium based grease that said it is designed for high speed applications and electric motors. Perfect! Ordered some up on Amazon and it arrived today. Unfortunately it is now out of stock as well lol. I also ordered some gaskets from California Ebike which arrived today as well.
Here's a before picture: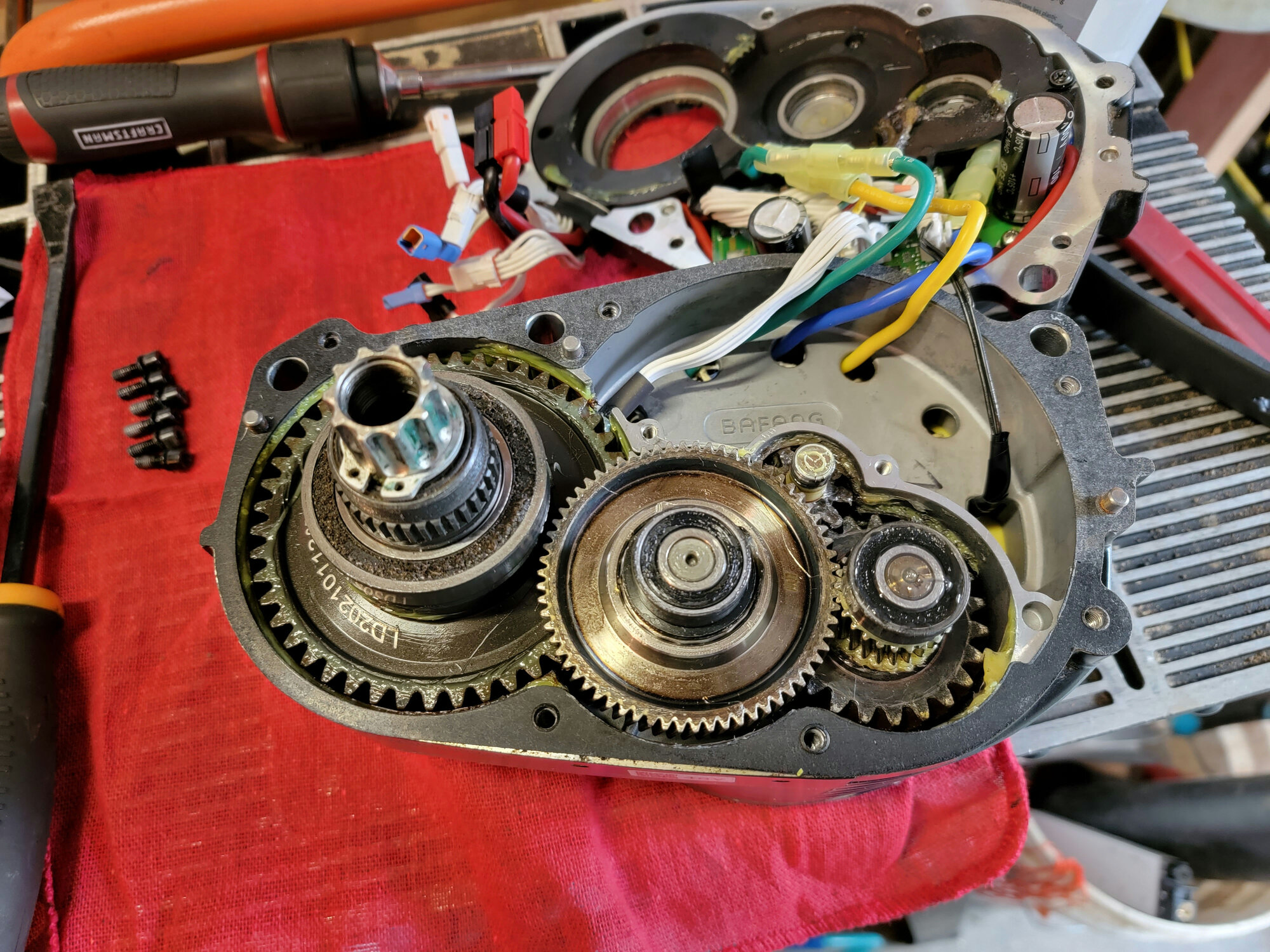 As you can see, there's a pretty small amount of yellow grease in there. A bit of it has been pushed to the sides around the gears, which naturally will happen because of physics of gear meshing. I pulled the two gearsets on the right out (they literally just lift straight out with a little bit of wiggling, the bearings on the underside are a slip fit into the housing) and cleaned them extremely well with isopropyl alcohol, shop towels, and some patience. There's actually quite a bit of wear on the helical motor drive pinion, which is unfortunate because this motor has less than 500 miles on it. Hoping this new grease job helps to prolong the life of it.
After lubing everything up pretty well and putting it back together, here's an after picture: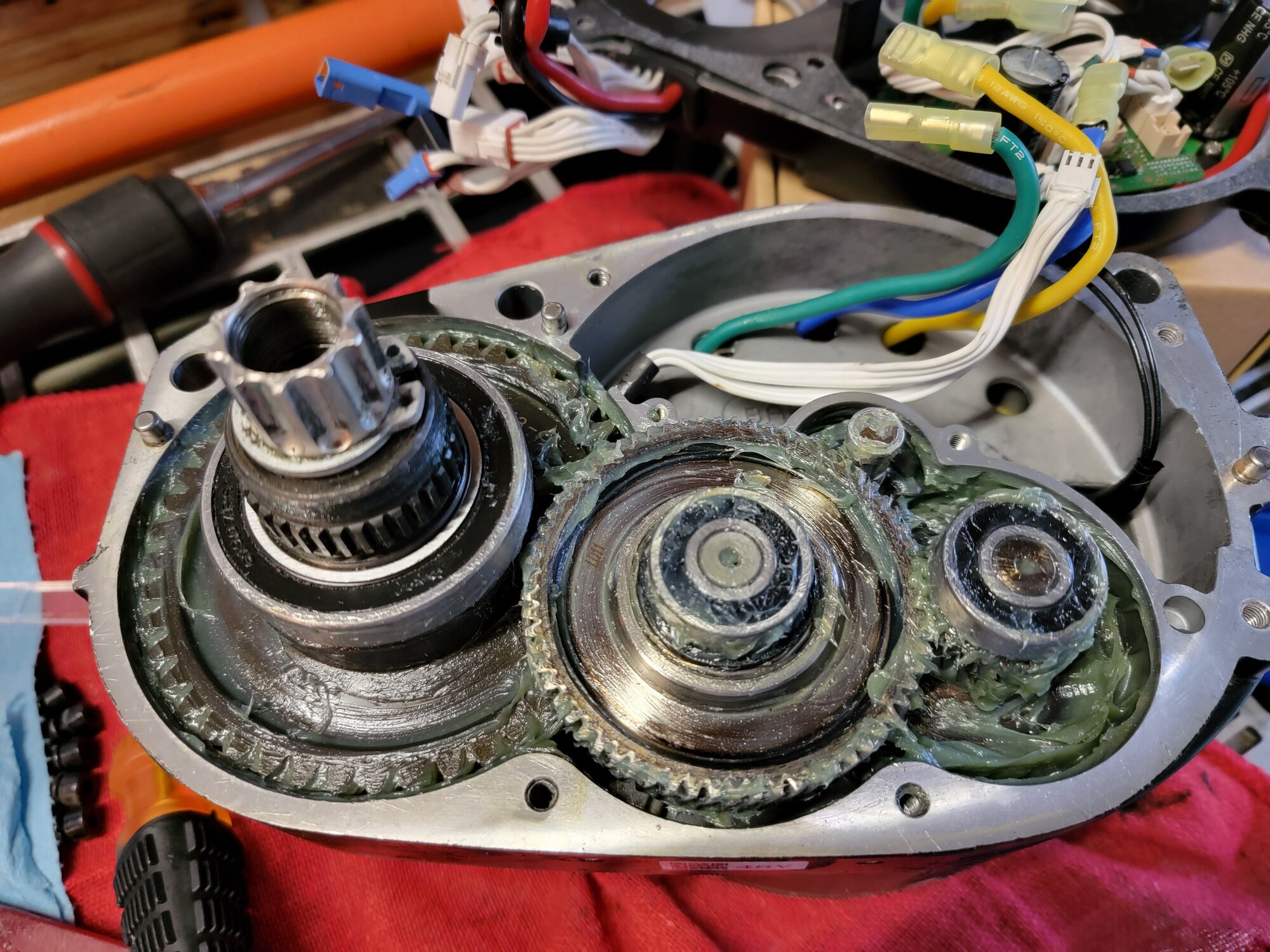 I did not go as far as that one guy on YouTube that absolutely jam-packed his motor with grease to the point it was practically overflowing, but I did apply it pretty liberally since there's so much room for grease to spill out around the sides of the gear teeth. The gear on the bottom right is the one that meshes with the motor output pinion, so I packed more around that one.
Unfortunately when I pulled the motor apart I noticed that one of the beige female connectors on the Innotrace controller board had broken, the part where the white wire connector snaps in place. I used some Gorilla glue and a tweezers to glue it back in place and will be reassembling everything tomorrow so the glue has time to cure. I assume this would qualify as a warranty issue, but this was quicker than shipping my motor back and hopefully it will work!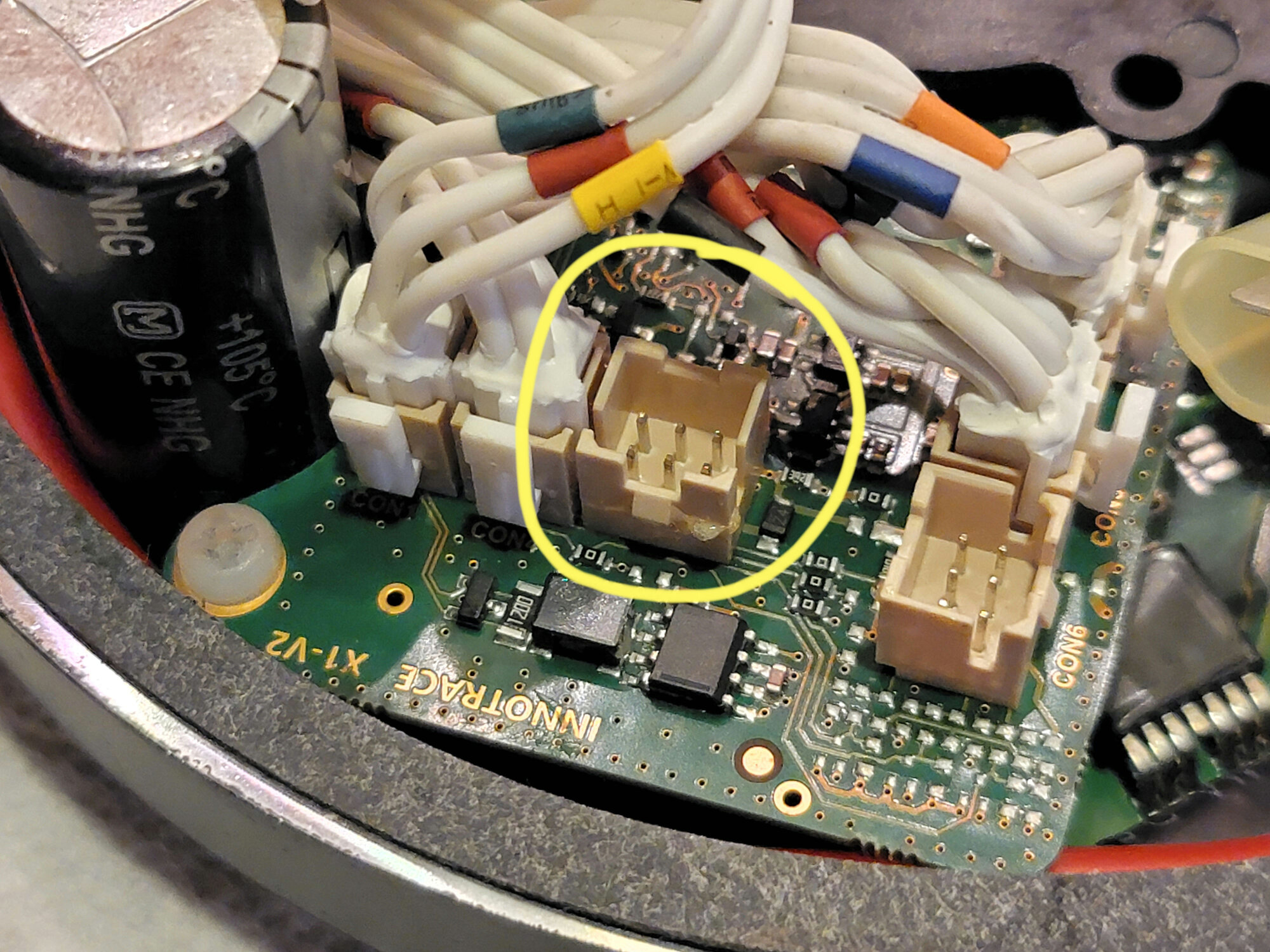 Will update tomorrow once I get some ride time in! Hoping for some reduced motor volume, but that's a lot of spinning metal so I'm not really anticipating a huge improvement.
Last edited: