Easily add more USB ports to your RPB with USB hub and a proper extension cable!
I'm sure many of you have already done this already, but here's what I did. Feel free to copy what I bought and what I did.
4-port USB Hub
(You can get any one you like. I chose this one from Anker, it's a brand I trust, and it's really slim which is what I wanted. Plus only $9.99. But again, you can get any hub you'd like. I'd recommend that it's USB 3.0 as that can distribute 5V to each port if needed.)
https://www.amazon.com/gp/product/B00XMD7KPU/ref=oh_aui_detailpage_o09_s00?ie=UTF8&psc=1
USB 3.0 Extension Data Cable - Up & Down Angle - Male to Female
I originally had the USB hub plugged directly into the USB port on the battery, but the end of was sticking out too far. (I'm using the Ibera Triangle Pack Mod) It worked, but I wanted something that was slimmer. This is the perfect adapter.
https://www.amazon.com/gp/product/B0142BEC88/ref=oh_aui_detailpage_o01_s00?ie=UTF8&psc=1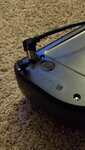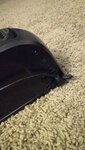 Picture Hanging Strips
This is to attach the USB hub to the battery. I really like how this turned out. The tension on each cable is not too tight, and it's enough to stay around the battery. You don't have to use these, it's just what I had lying around. They have a very satisfying velcro snap to them.
https://www.amazon.com/Medium-Picture-Hanging-Strips-12-Sets/dp/B00LW1APOC/