Hey Frey family! Our new model, Frey Dopamine, has been released on May 5th in Shanghai, China.​
Frey Dopamine is the perfect choice for cycling enthusiasts seeking top-rated performance, with aggressive geometry, special frame design,
Bafang M560 eMTB system
,
840Wh
battery
,
customizable features
, and
lightweight design
.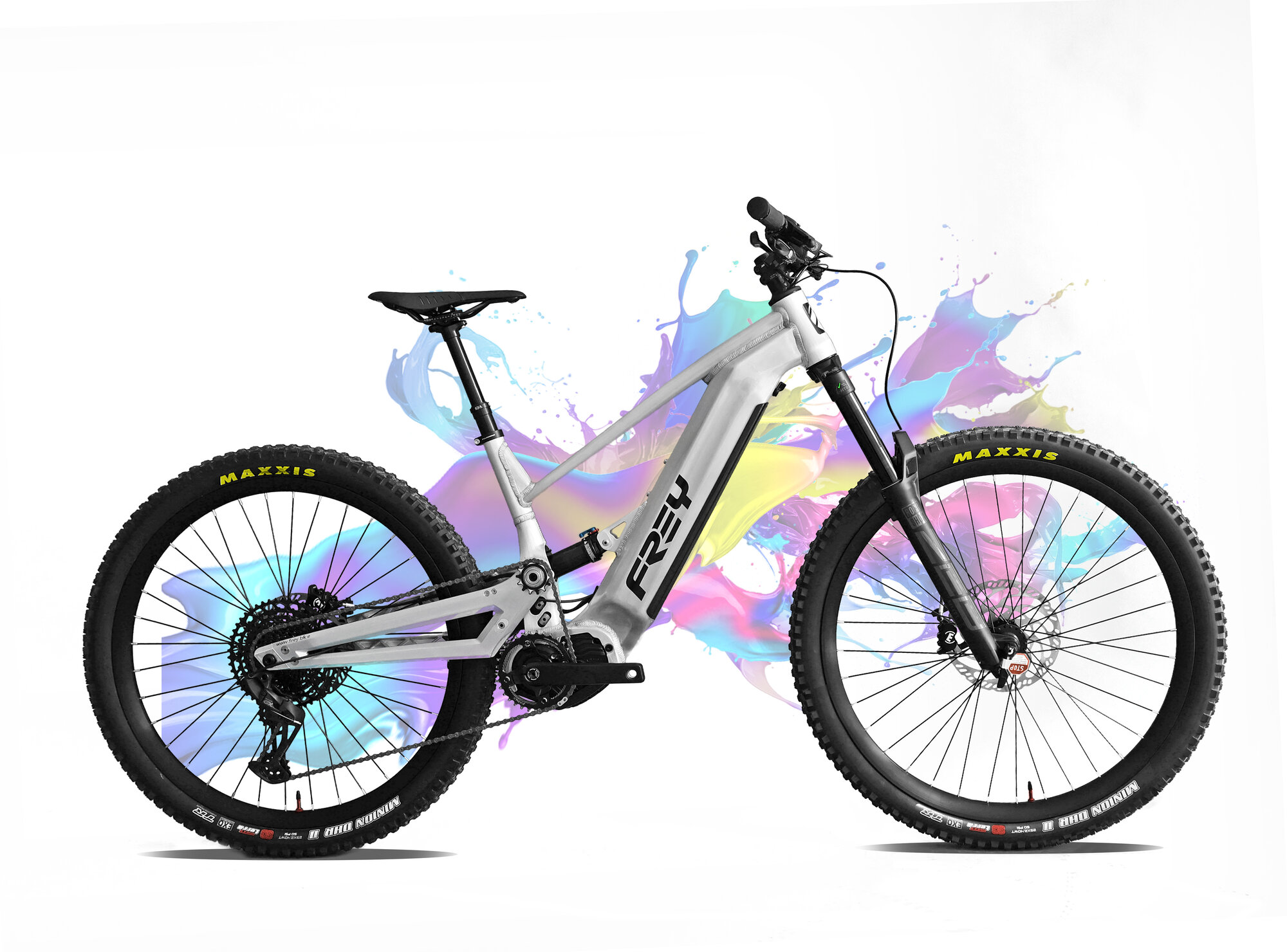 Our new model
is designed with bike enthusiasts in mind. In
the co-creation survey conducted before
, we received 112 suggestions, some of which were as long as 2,000 words. A lighter EMTB, a more affordable EMTB, and a better EMTB design have become the top proposals of users.
With these preferences in mind, we have developed a new model that meets these criteria and is sure to satisfy the demands of the enthusiast market.
Dopamine Advanced/PRO
is equipped with an
840Wh battery pack, weighing 3.6kg
, and
the latest Bafang M560 750W eMTB system
, with the motor
weighing 3.3kg
. Frey aims to balance power, range, and bike weight best.
Let's see some specs of the new FREY DOPAMINE:​
1. MOTOR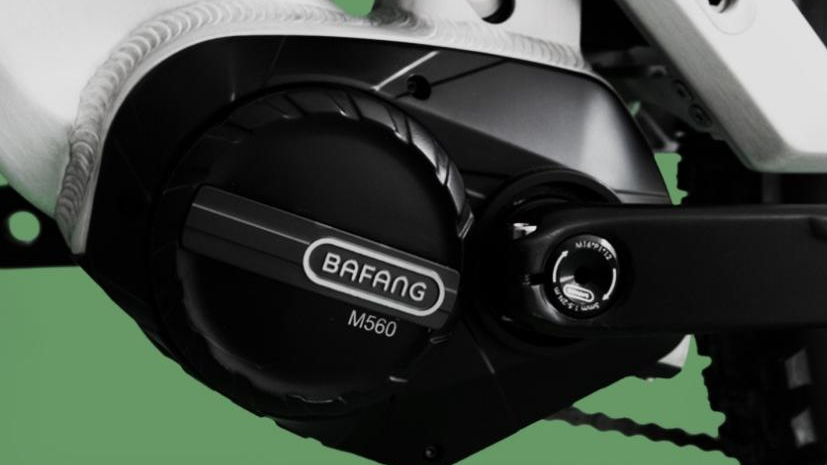 BaFang M510 250w
BaFang M560 500w
500w motor is paired with a throttle, while a 250w motor is not paired with a throttle.
2. BATTERY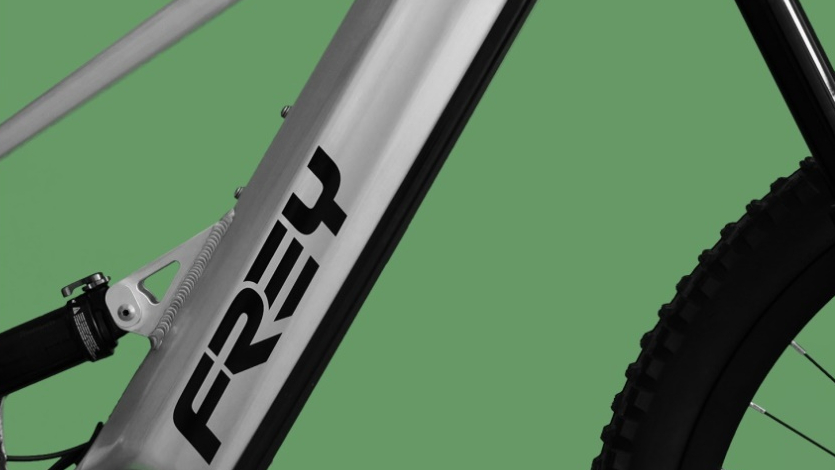 48V 14Ah (672Wh)
48V 17.5Ah (840Wh)
Built-in concealed battery pack in the down tube, providing two options of 672Wh and 840Wh.
3. DISPLAY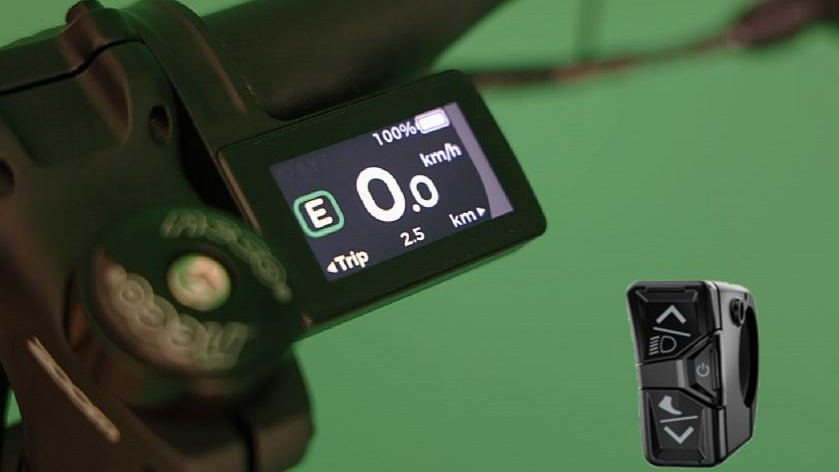 BaFang DP C245.CAN
The optional Bluetooth communication addresses the
Bafang GO+ app
.
4. FRONT FORK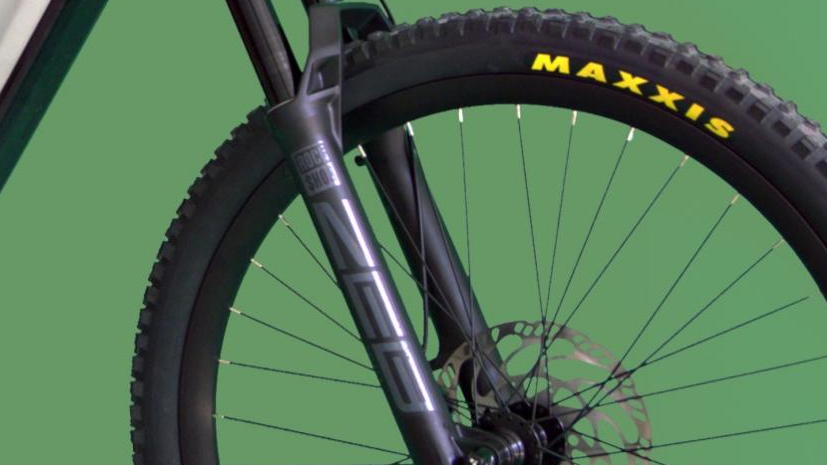 150mm travel/ 160mm travel
27.5"/29" 15*110mm BOOST
Geometry angle can accommodate 27.5" and 29" forks, with the option of 150mm and 160mm travel.
5. REAR SHOCK
ROCKSHOX MONARCH 200*57mm
ROCKSHOX DELUXE 185*55mm

6. BRAKES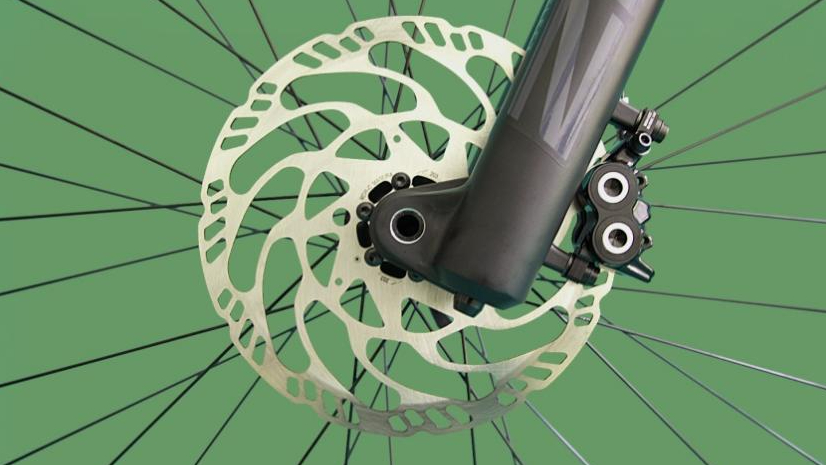 TEJTRO HD E-730
MAGURA MT5e
Designed for e-bikes and paired with
203mm rotors
, offers powerful braking performance.
7. DRIVETRAIN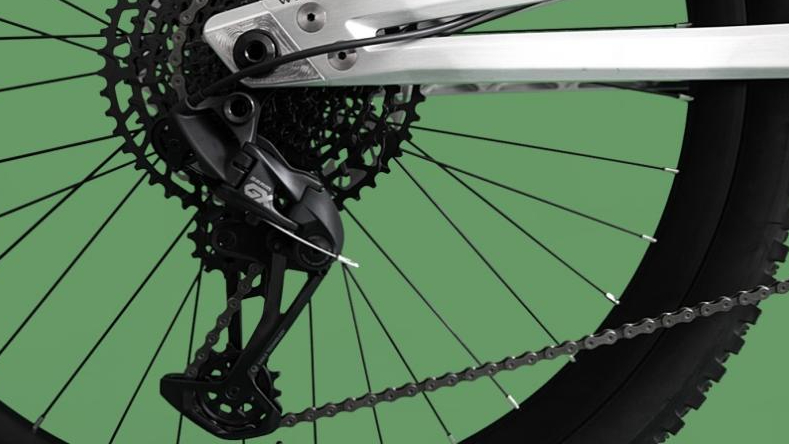 SHIMANO Alivio 9s
SRAM NX 11S
SRAM GX 12S

8. WHEELSET
27.5"
29"
27.5" wheelsets available for all sizes.
S-size can only be paired with 27.5" wheelsets.
Frame Size:​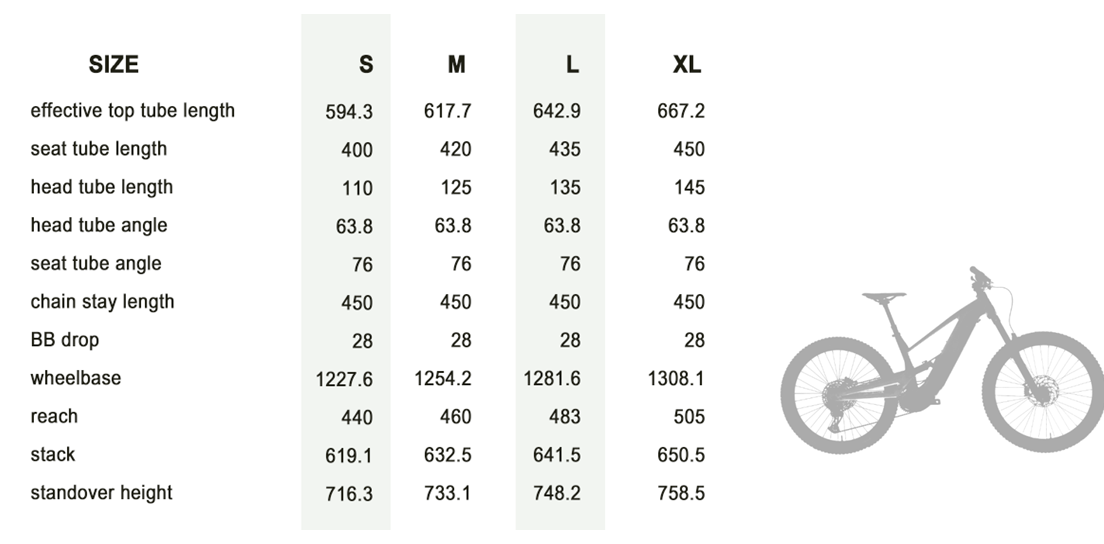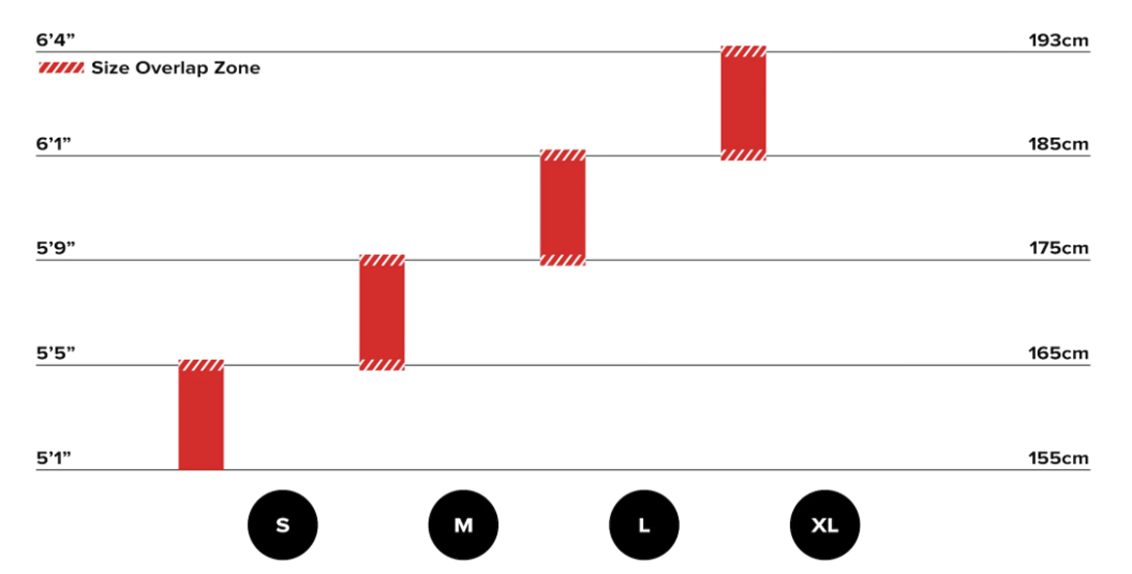 Technical Details:​
1. Geometry​
Our bike features an aggressive geometry that's designed for forest trails or enduro riding. The 64.3-degree head tube angle is perfectly matched with a 150mm travel front fork, providing an ideal balance of stability and agility. For riders who crave the thrill of downhill riding, we've also provided maximum support for a 160mm travel front fork, which pairs with a more aggressive head tube angle of 63.8 degrees - perfect for tackling steep descents with confidence and control.
2. Adjustable Linkage Ratio ​
We designed an inverted module (the first Frey model with an inverted module) for different riding styles and road conditions, with an adjustment of 24-31%. Whether you prefer a grounded riding style or a jumping riding style, you can get the most suitable linkage ratio without changing the frame geometry. We even can offer custom linkage ratio services within the range. Each module provides two specific linkage ratios. Compared to buying a new bike, this is much more convenient.
3. Short Chain Stay ​
FREY Dopamine boasts a shorter chain stay, measuring 450mm for its 29-inch frame, allowing for a more agile and responsive handling experience. This design ensures that riders can easily navigate tight turns and technical terrain, making it an excellent option for those seeking a nimble and versatile ride.
4. Low Center of Gravity& High Pivot ​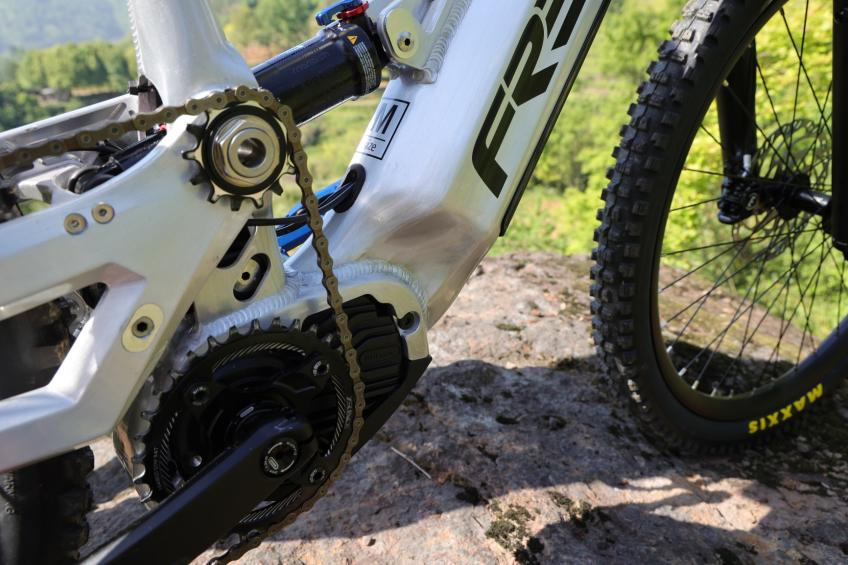 By utilizing a low position for the shock absorber and a lower standover height, our bike's overall layout has been designed to achieve a remarkably low center of gravity, which brings it closer to the bottom bracket. As any experienced rider knows, the closer the center of gravity to the bottom bracket, the greater the bike's stability, control, and maneuverability - making it much easier to perform technical maneuvers with confidence and precision. In addition, with the high pivot design, riders can experience a more exhilarating and comfortable ride.
5. The Customizable Options​

Full internal wiring
Vacuum wheelsets (including vacuum rims and tubeless tires )
The standard version of the bike comes with regular external wiring and tires as default.
6. Wheel Replacement Module ​

In the design process, we took into account the various demands for wheel sizes, and thus incorporated a replaceable rear derailleur hanger to accommodate two different wheel sizes: 27.5" & 29". If you are considering wheel diameter conversion in the future, you can purchase the corresponding module.
7. UDH Rear Hanger​
The derailleur hanger is compatible with the UDH rear hanger, allowing for seamless connection to the latest SRAM wireless derailleur.
8. Integrated Inner Hexagonal Tool ​

We integrated a 6mm inner hexagonal tool into the rear through an axle wrench for the convenience of quick and easy tightening some screws on the bike, eliminating the need for carrying extra tools.
----------------------------------------------
Update on May 19: ​
Sorry for replying late, Frey has renewed the prices and spec in website, and Frey Dopamine is available for pre-order now.
CLICK HERE if you're interested.​
Last edited: