Hi all! I am an out-of-shape late 30-something from the Northern USA, and I am considering purchasing an e-bike as a possible way to get back into shape (I know I wouldn't make it very far on a traditional bike in my present condition). One of the few outdoor activities that I currently enjoy is ice fishing. I have heard that a fat tire e-bike can be used in on frozen lakes and ponds, as well. Unfortunately, it seems like the price of entry is fairly high for a good quality bike, and there are a lot of e-bikes out there on the used market that aren't the greatest quality. I found one locally that looks intriguing, but I just don't know enough about e-bikes in general (and custom-built bikes specifically) to know whether this is a good deal or not. The listing says that it is "based on a Recon IV with many upgrades." The actual brand-name Recon bikes look great (
https://www.reconpowerbikes.com/
), but I can't seem to find anything about a model "IV" specifically.
So, I guess my question is, does this look like a quality build, or should I pass (and if so, is there something else you can recommend for someone in my situation)?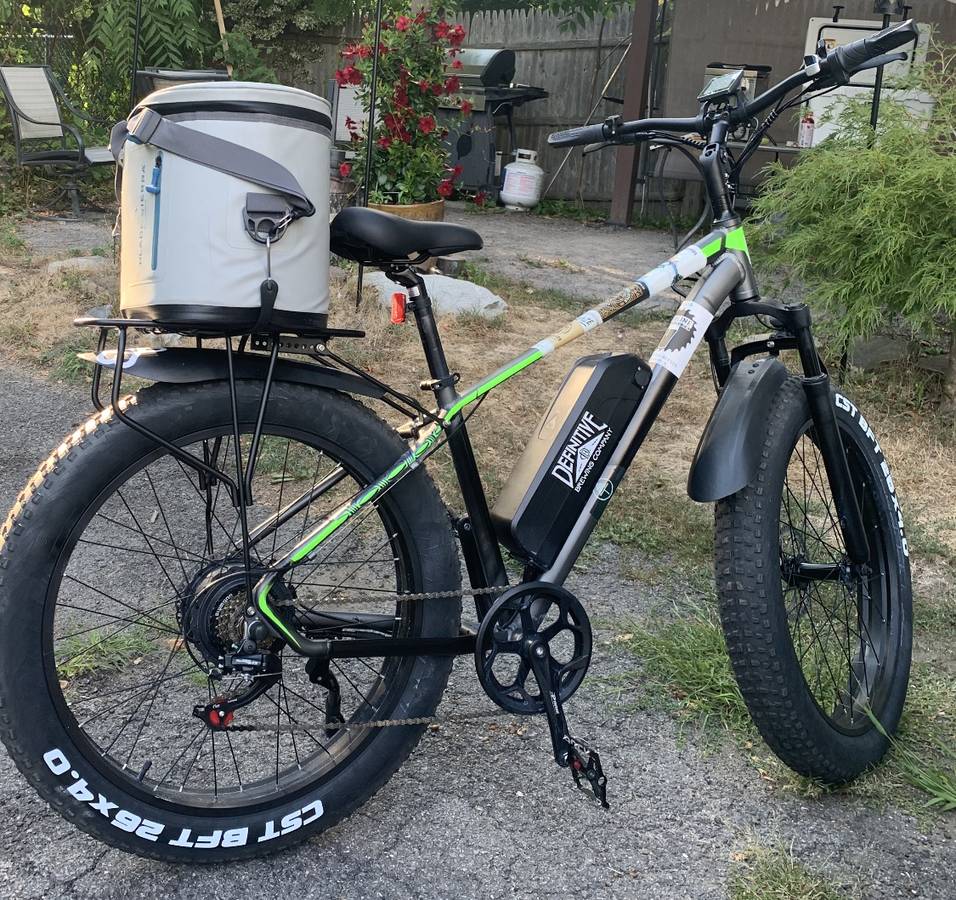 Custom beach bike less than 3 months old and ridden once - based on Recon IV with many upgrades.
48v 900w with rapid charger.
4" fat tires with off road rins.
Disc brakes with instant-off safety sensors.
Fully adjustable goose neck - very comfortable ride.
Back rack & cooler/storage.
Front and rear LED for safety.
80 mile range.
Best for 5'6"-6'1" riders.
Lots of time and money invested - sacrificing for $2000 or bo.