Been looking for a dual suspension bike for awhile and not having a lot of luck finding what I wanted. I wanted to have a throttle so that pretty much limited me to using a Bafang motor. Retrofitting a BBSHD to an existing dual suspension bike was to much of a compromise. Either the bottom bracket was in back of the downtube meaning the motor had to hang down like a cows udder just waiting to get taken out by a rock or high spot or the rear shock took up ALL the interior triangle area in which I wanted to place the battery. So I looked online at Frey, Biktrix, Andykirby and thought I was getting close.
So by chance I heard about a company in Germany that had the Exess HP-E180 and tried to contact them and got no response and then stumbled onto Wattwagon out in Boston who was carrying the same exact bike I was looking at. So I called and talked to Pushkar who said he would sell me just the frame and motor (upgraded controller) for a set price and I would be able to build it up myself. It took about 3 weeks for the bike to get here (San Diego) after placing order so I was able to preorder most of the components I would use in the build.
Rims: WTB Asym i35 tubeless ready 32h
Tires: Specialized Ground Control 27.5" x 3"rear
DT Swiss spokes and nipples
Hope Pro 4 rear hub 148mm x 12mm thruaxle with 180mm rotor
Hope Fatnso front hub 135mm x 15mm with 203mm rotor
Front Fork: Wren 150mm travel 135mm dropout
Rear Shock: Rockshox Super Deluxe Ultimate 230mm x 65mm ( don't forget your mounting hardware)
Bontrager Oneline 150mm dropper seatpost
Pedals: Spank
Bars: Spank 780mm
Seat: WTB Volt
Headset: Cane creek threadless
Grips: Deity
Shimano XT 11 spd derailer and shifter and cassette, chain
Wolftooth 38t chainring ( narrow/wide)
Raceface Atlas 40mm stem (to short need 90mm)
Bafang universal thumb throttle
Bafang 750C Color Display
Bafang Shift Sensor
Brakes Shimano SLX
Battery 34.5 ahr 52v
Build went pretty easy. Started off clamped up frame in bike stand to work on and installed motor assembly inside bracket. Installed my rear cadence sensor wiring, main cockpit harness, dropper post cable, rear brake hose, and tail for my battery connection. Existing Anderson Connectors (pos and neg) for connect to battery should be xt90 in my opinion, not much wire length to remove them and resolder a xt90 in place so I made the connection and secured together with a tie wrap. I then shrink wrapped all the extra wiring that wasn't needed ( front/rear lights, shift sensor and battery monitor). Make sure you pull all the wiring except the main pos and neg wires to the side where the plastic cover is and you can make your connections there after motor is bolted in otherwise they get jammed up underneath when trying to line up motor hardware, it all will fit just take your time.
Next up I mounted the headset. There are preexisting bearing supports inside the head tube so all I had to do was press on a crown race on the tapered fork steerer tube, drop on the bottom bearing and install in head tube. Dropped the top bearing on and the wedge piece to secure tube tightly inside bearing throw top cap, install a few 10mm spacers and mounted the stem and tightened to seat everything and take out any slack, align and tighten.
In the meantime I had built up the front and rear wheels so they were ready to go so I installed the front wheel. Mounted the pedals on the 170mm crankarms and moved forward. I didn't use the existing steel 44t chainring that comes with the motor and instead I used a Wolftooth 38t w/n chainring and ditched the chain guard. It won't mount on my chainring spider anyway without fabing up some kind of a spacer to clear it away from the smaller chainring. When ordering your motor if your doing the build yourself go with the shallow chainring spider 130BCD when ordering the chainline is good with an 11 spd and 3" tires.
Layed out the cockpit controls and mounted my bars and assembled everything similar to my previous hardtail bike. Only difference was I didn't have a dropper post on that bike so I mounted the lever on the left side inside bottom. Installed rear wheel and connected up brake lines and bled system, all good. Installed seat and adjusted seat all the way back and with the 50mm stem it was to tight for me (5'11"/ 200 lbs). Frame is a Medium maybe should of got a large, to late now. So I changed out the stem to a 6 degree rise and 90mm reach and removed 12mm of spacing and night and day difference, still little tight but if you can make it work smaller is better/lighter. Installed chain and adjusted shifter and derailer so they worked well together.
Last on the list was the battery. Here is where it gets fun.
Been building batterys for myself and some friends for a couple of years now.
Started off using a spot welder I got off of Amazon first and welds were fine on a single layer but would pop loose when stacking up so s*it canned that idea. Next I used the Vruzend connectors but they take up more room and the newer version ( longer battery sleeve) crack and split so exnay on those . Then awhile ago I found a spot welder from this elect tech guy in the UK that was reasonable and never looked back. Probably built a dozen packs with this welder and have NEVER had a weld pop loose so this is a keeper.
So I made a cardboard box in the shape that would fit inside the triangle and built up a 34.5 ahr battery. Been having good luck using Sanyo GA batteries 3.450MAH 10A rating. Purchase batteries from a US company here in Texas for a good price so I made my battery, installed my BMS and secured it up with padding and dropped it into a Moosetrek bag and it fits great and it takes me 30 seconds to remove when I really want to wash the bike down.
My previous bike was a Surly Wednesday with a BBSHD 36t chainring and Sturmy Archer 3 spd rear hub and with the 4" fat tires it would roll over anything. It weighs 74lbs with a 38ahr battery.
Pedal assist is better on the Ultra, but the throttle response is better on the BBSHD. Just picked up a programing cable to see if I can remedy that issue .All in all this bike is a different beast. My buddy has a Biktrix and the front head tube angle is WAY to slack for me, good for downhill and stability but a pain in tight single track which we do 90% of the time. Anyone got any questions I can answer hit me up.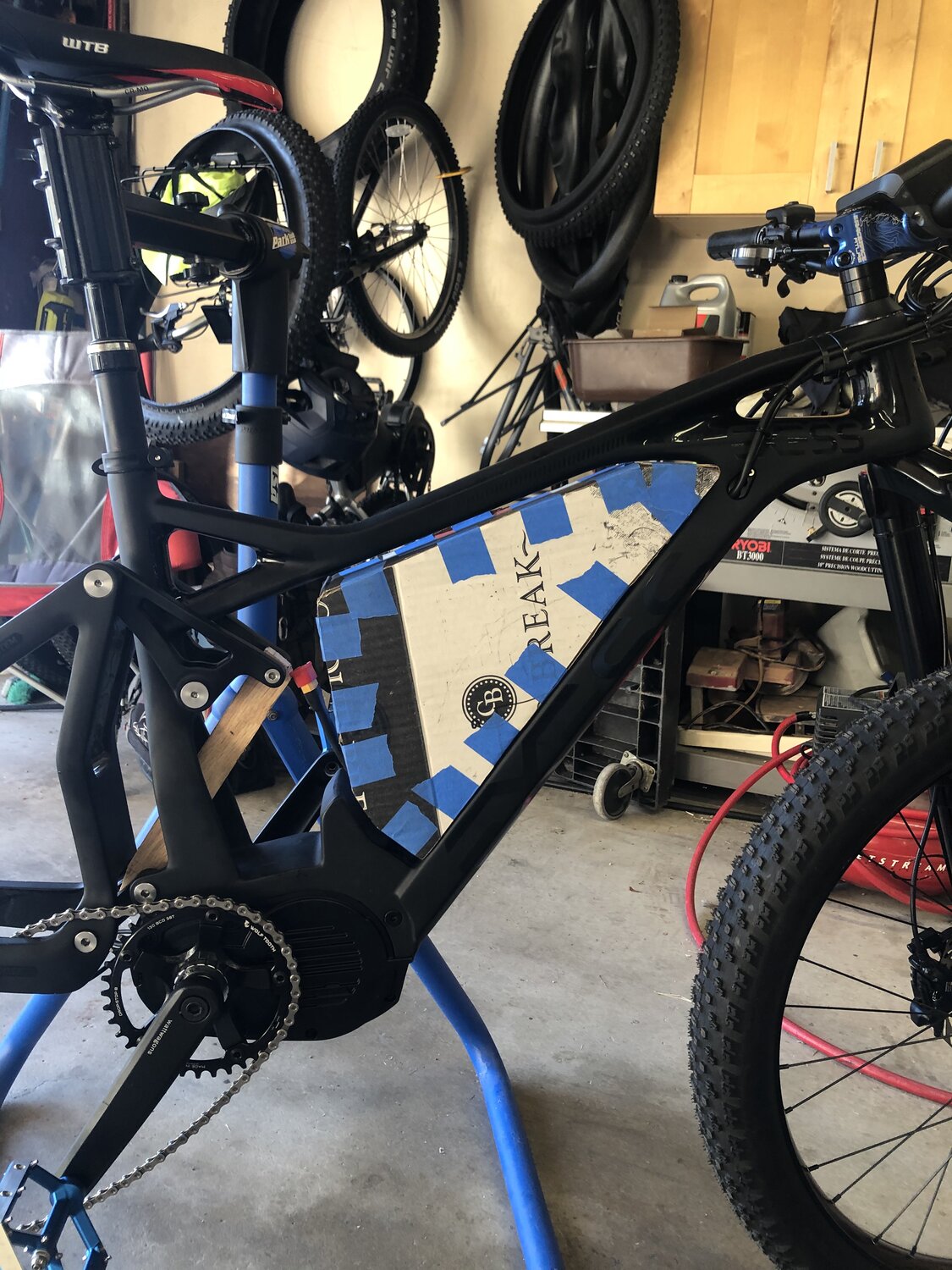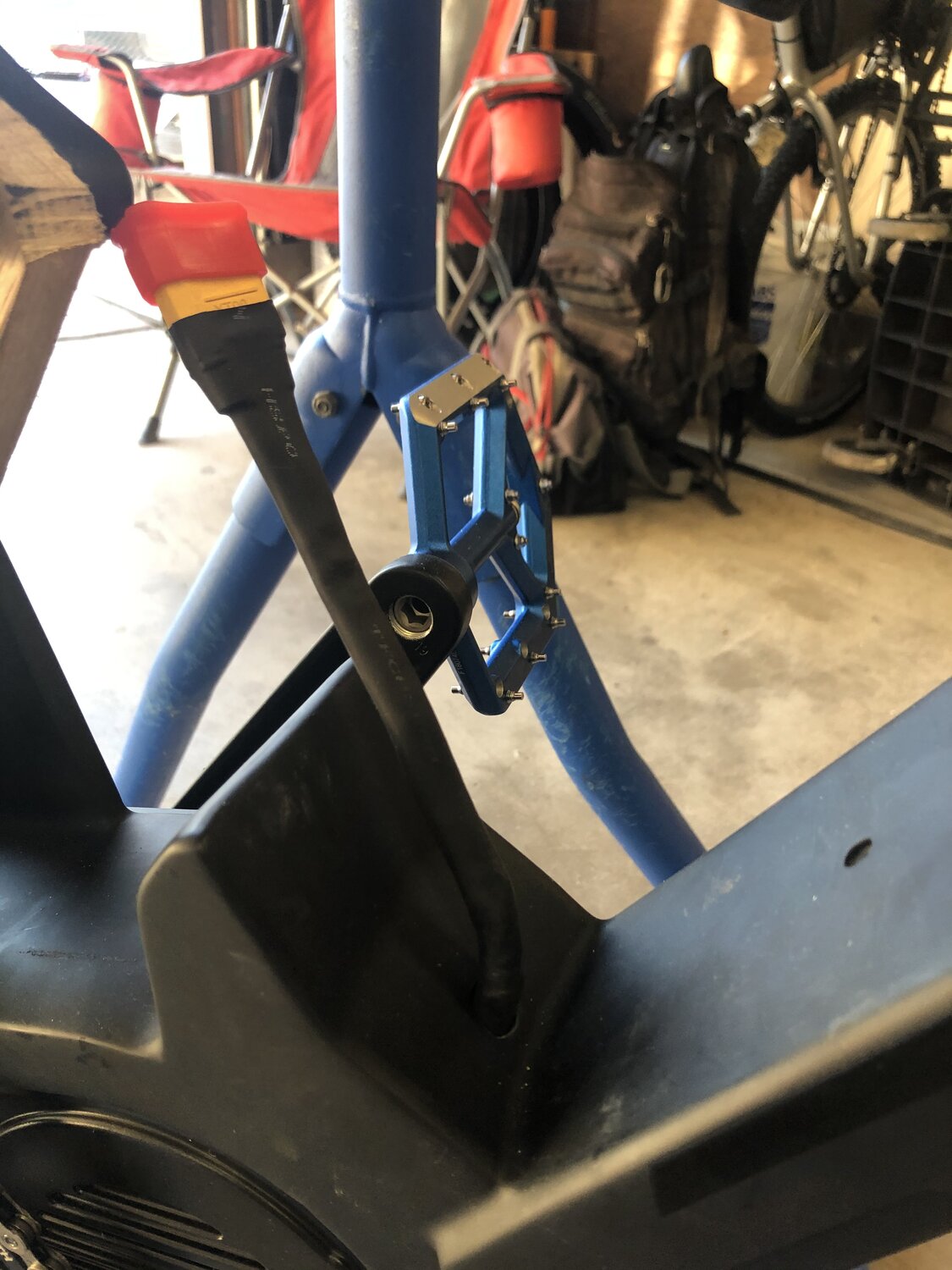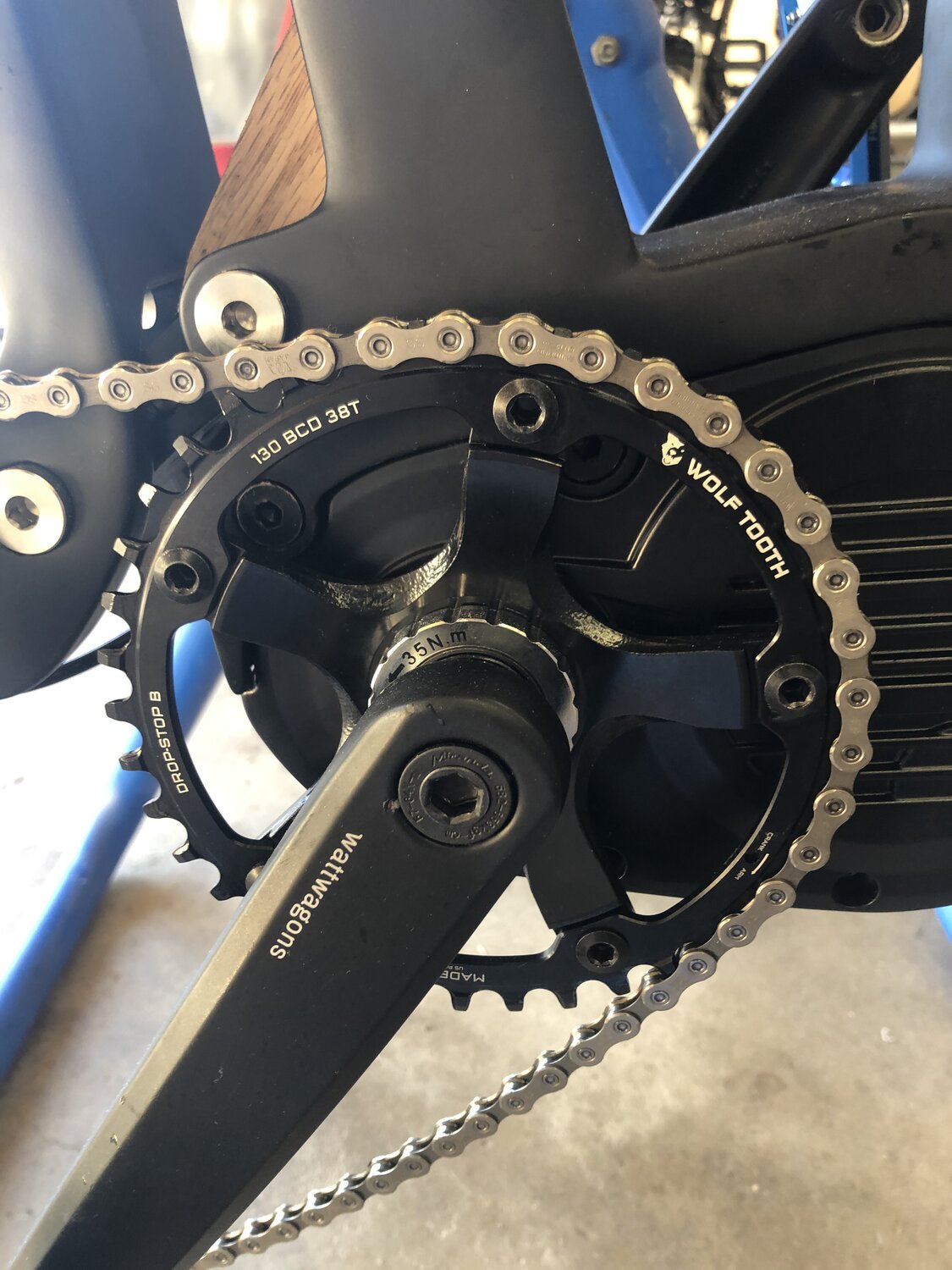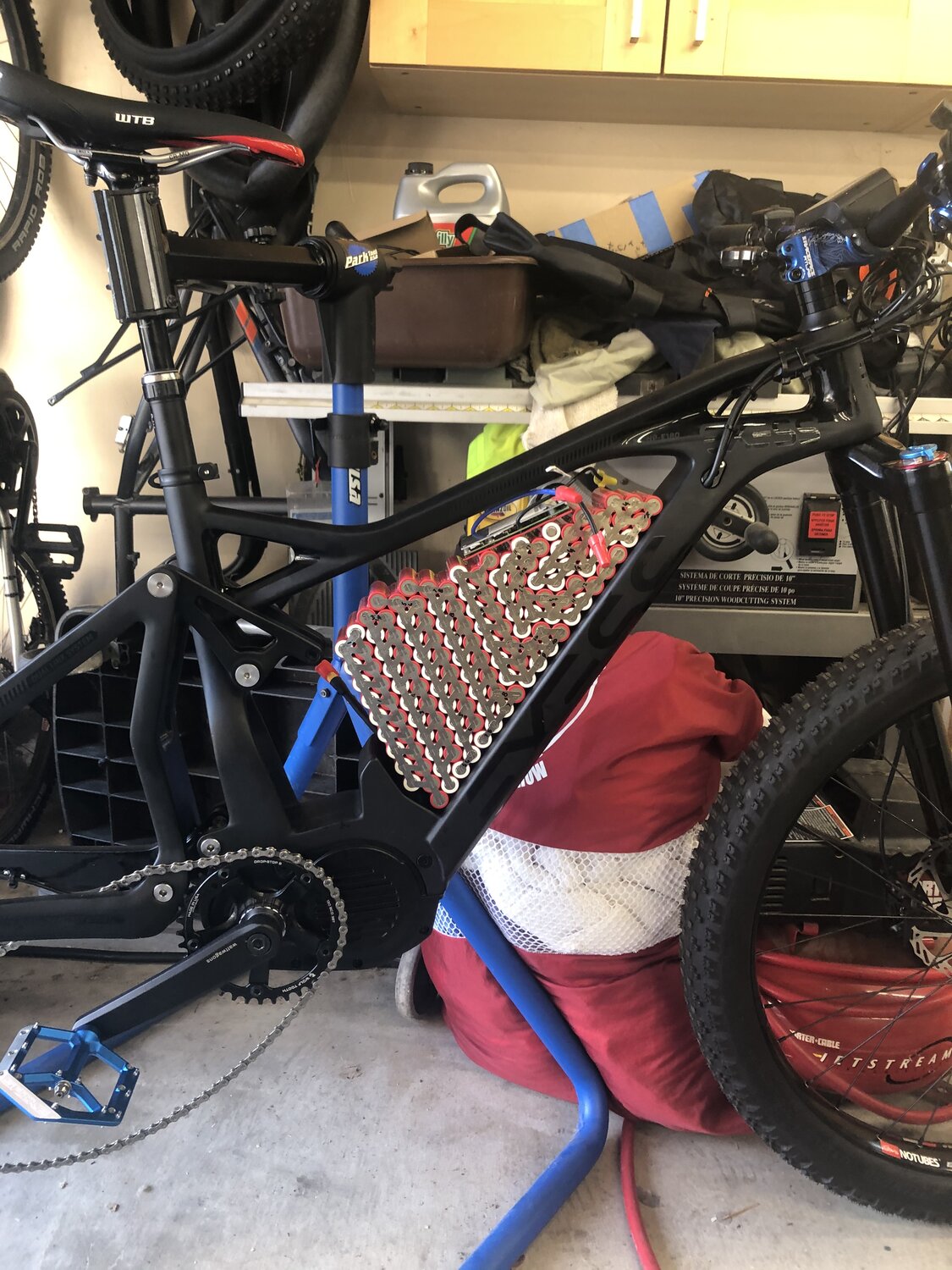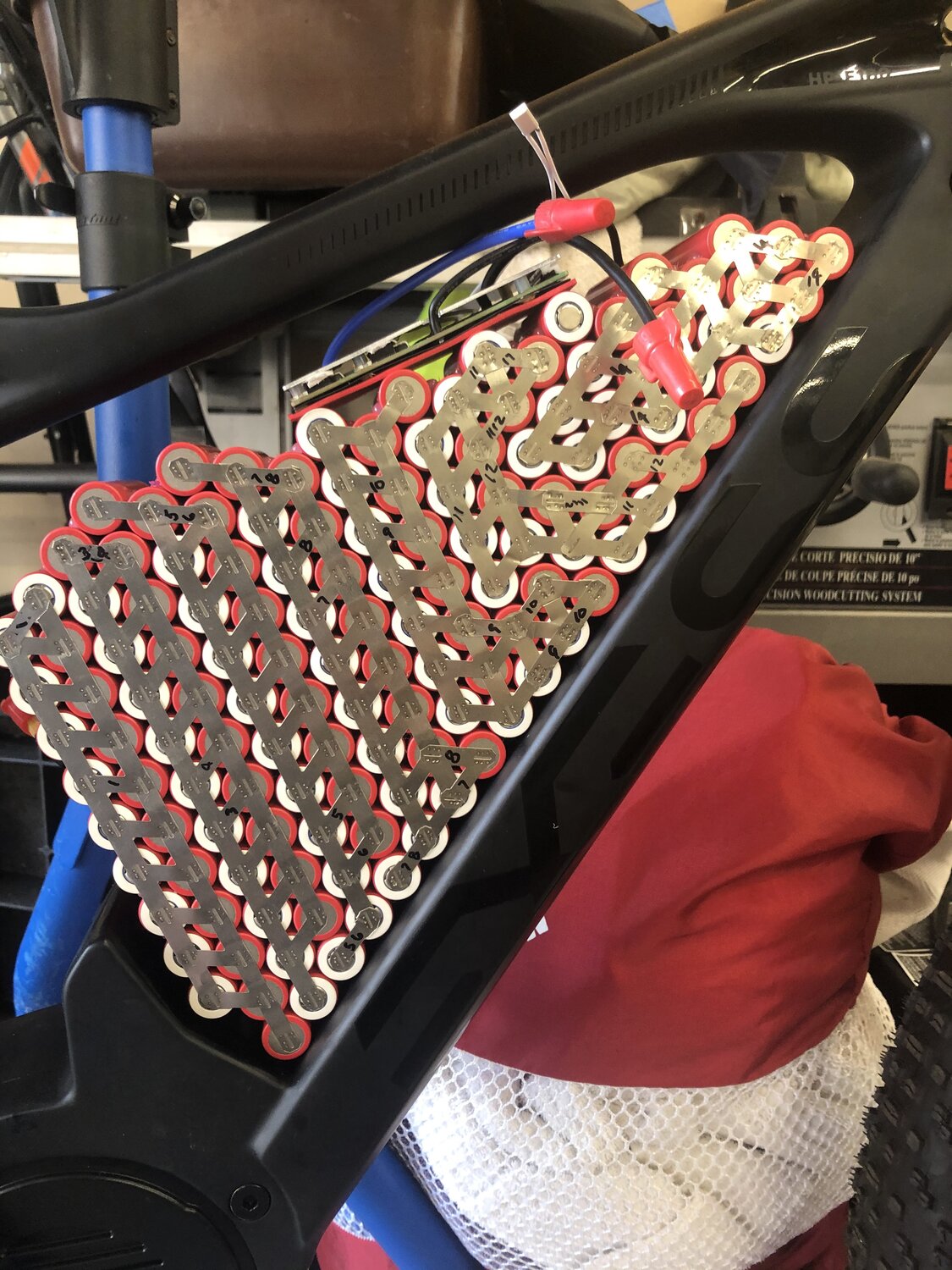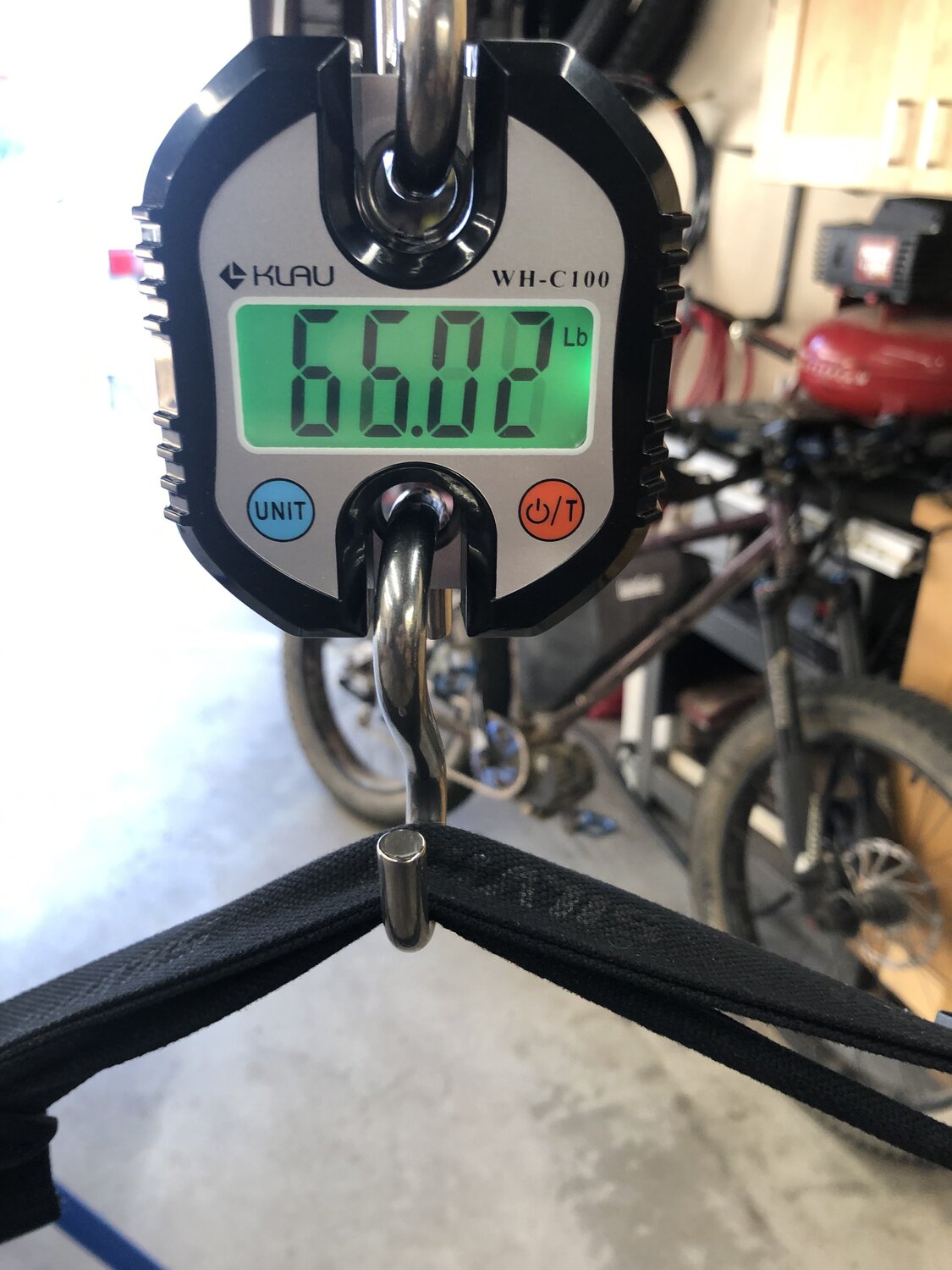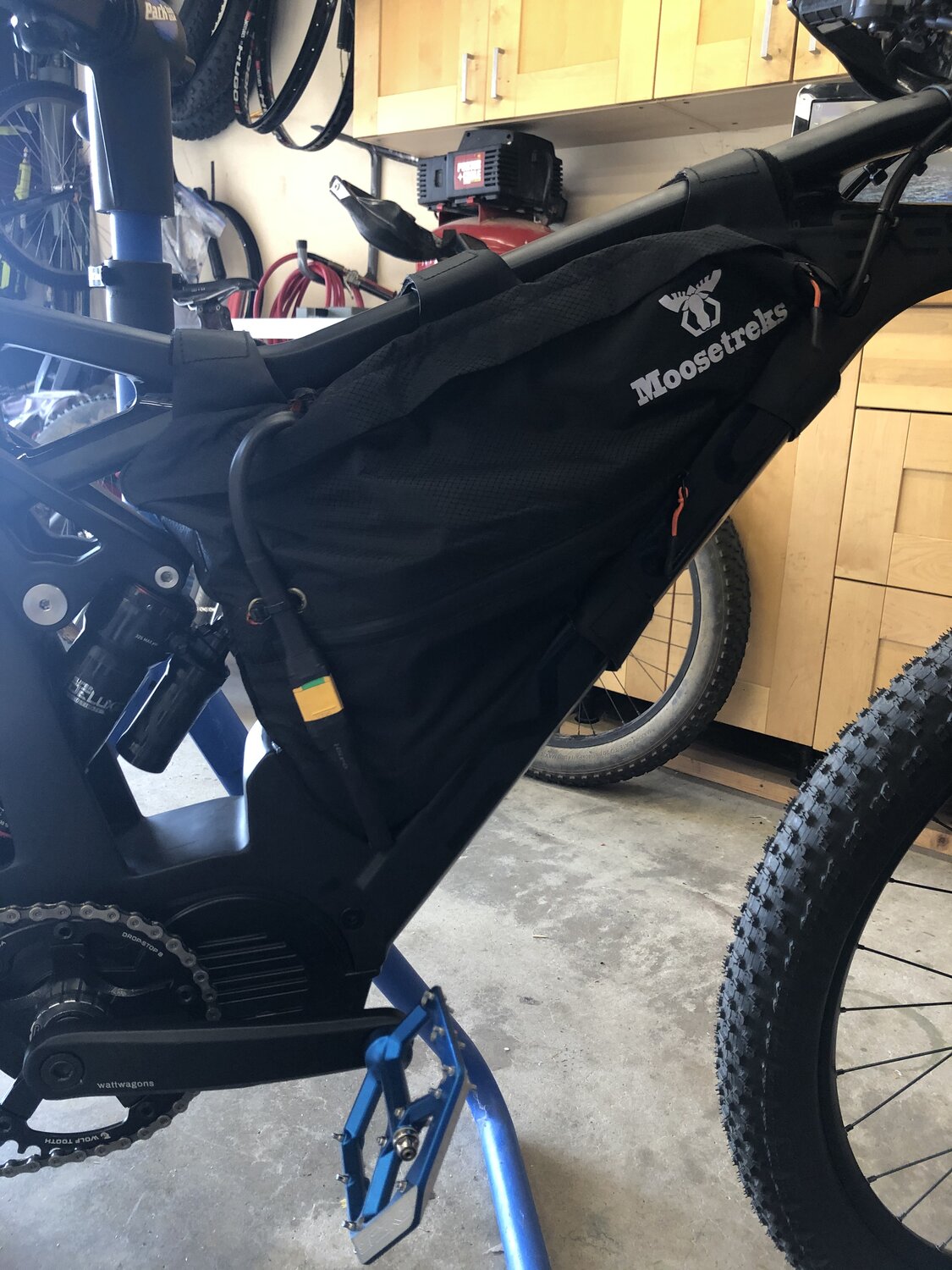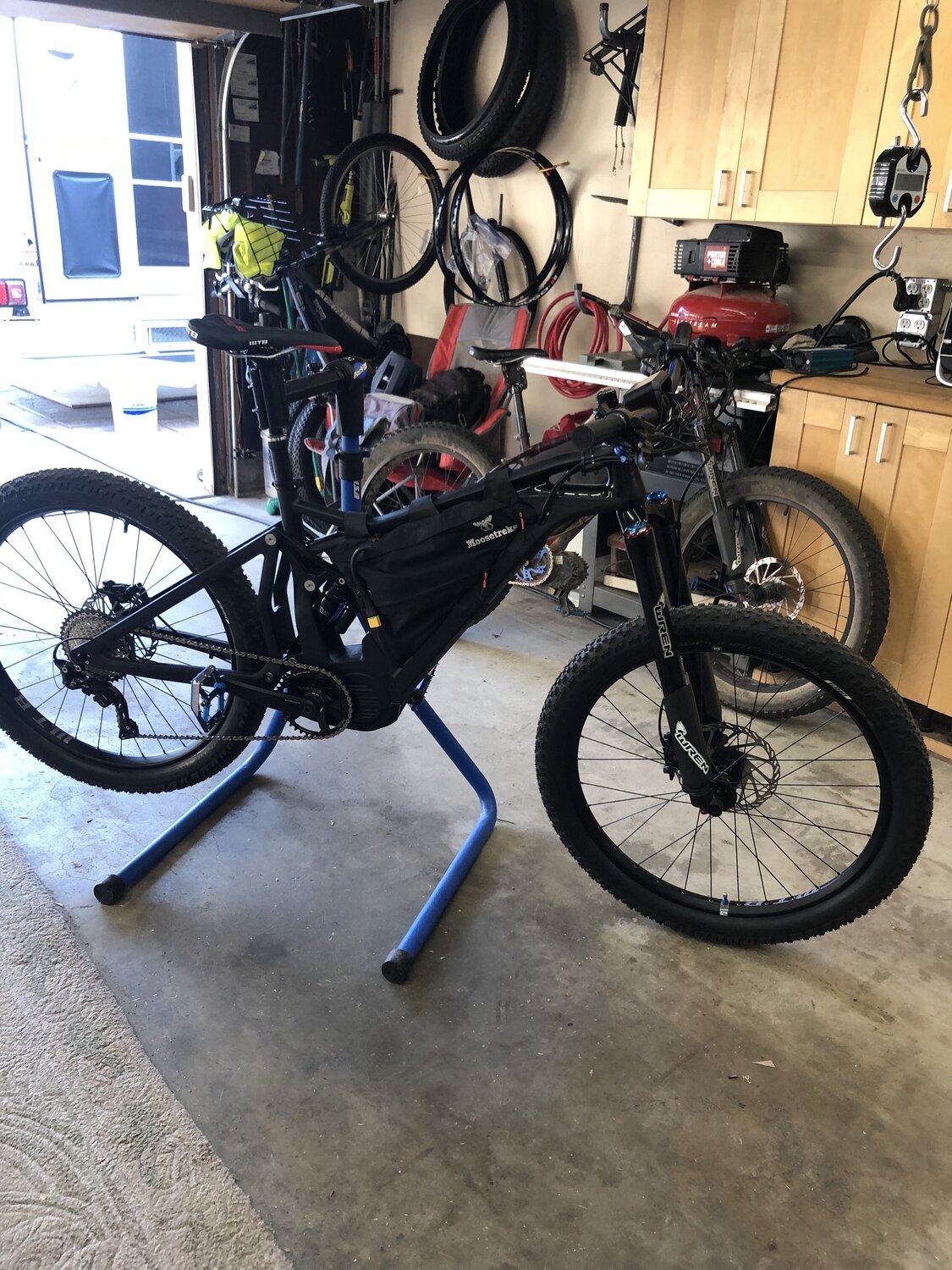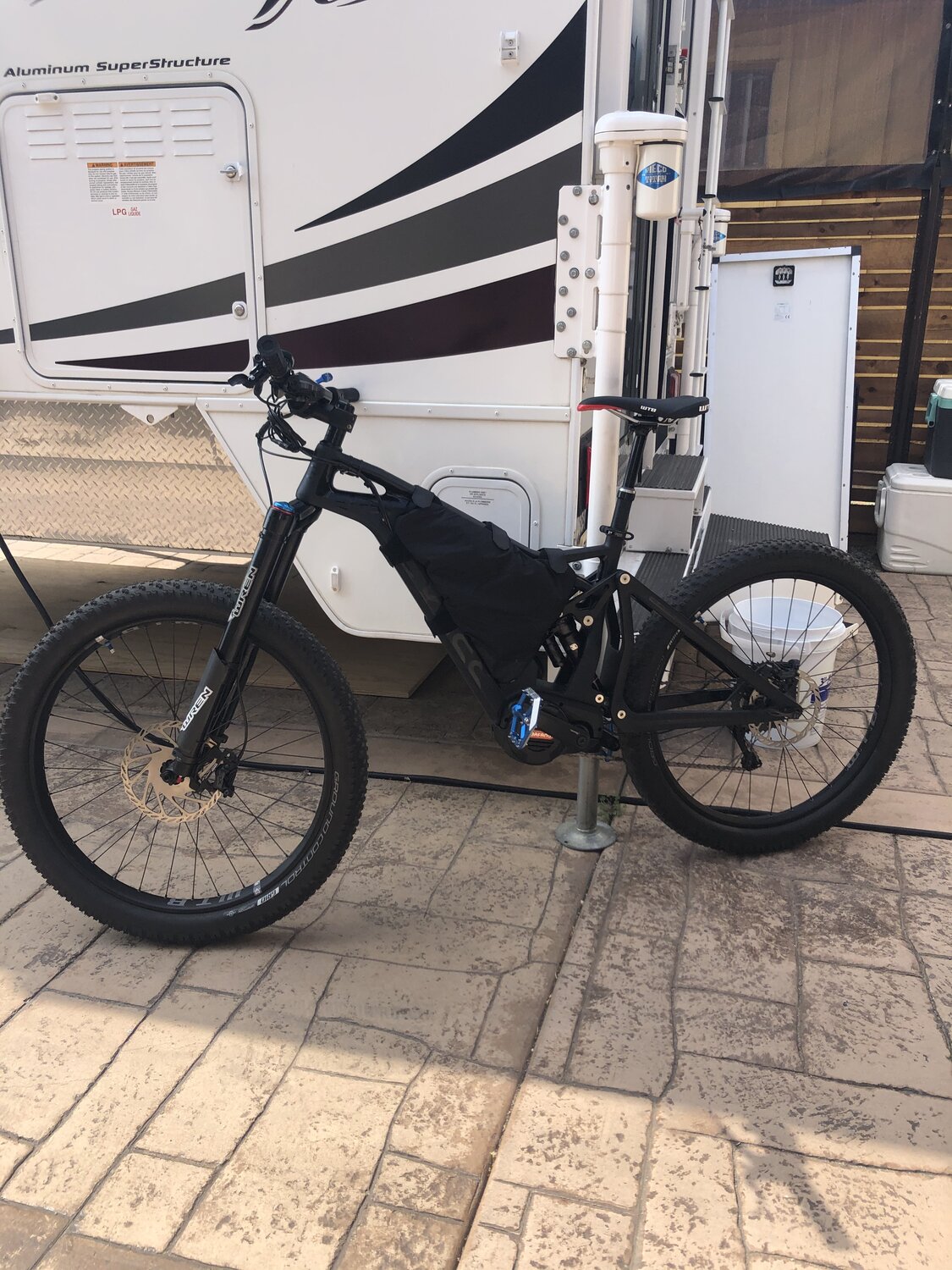 Last edited: