UH OH! Our Cross Current demo arrived yesterday: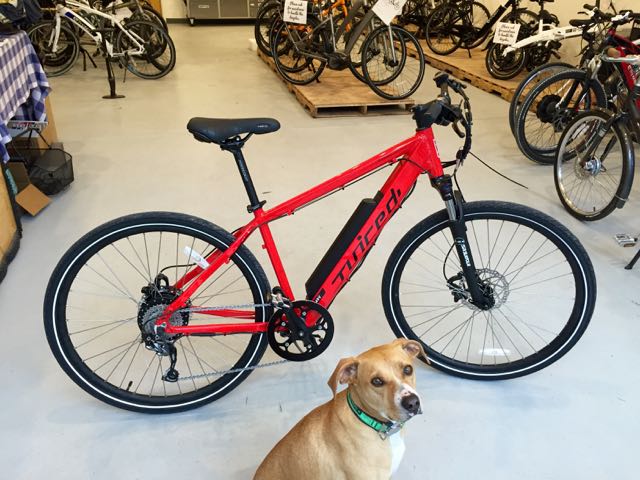 It's VERY good for $1500. Finally, a sub-2k bike with a good torque sensor. It's a class 3, with Tektro Durano brakes and an Alivio drivetrain.
This bike is a big deal. Now excuse me while I go ride around on it some more.