Administrator
Staff member
Hi guys, I'm creating mini reviews for hardware like the Bosch Purion that is shared across many electric bikes. This tactic allows me to go deeper, make updates in one place vs. having details spread out across reviews potentially going out of date, and it aggregates your excellent comments and input to be shared more effectively. There are variations in implementation, which I'll highlight back in the full ebike reviews on EBR.
One of the first Bosch Purions that I saw in the wild was on the
CUBE Reaction Hybrid HPA SL 500
in 2017. It offered several important benefits compared with the larger Bosch Intuvia display panel including the following:
Smaller form factor reduces the potential for bumps and scratches if the bike tips or crashes, this is especially relevant for electric mountain bikes
Visually, the control pad looks more like a traditional cycling computer which makes it stealthy, this could be appealing for mountain bikers who want to blend in
Despite being relatively compact, the grayscale LCD is easy to read with large numbers and letters, it provides great contrast in bright conditions and soft illumination in dark conditions
It does not contain an independent coin battery cell like the larger Intuvia, which means it's easier to maintain
With fewer menus and readouts, the Purion is easier to navigate and simpler to read
One of the sub menus for the Purion is range estimate which you can reach by holding the - key once it is turned on, this provides dynamic feedback about how far the ebike system can go based on the last mile of riding and remaining battery capacity
As cool as the Bosch Purion is, there are definitely some trade-offs worth exploring here. Many electric bicycle manufacturers have shifted towards smaller display panels, especially for emtb applications, and some are better than others in my opinion. Here are the areas of opportunity with this one:
With the compact size you also get a smaller LCD display size, measuring about 1.7" across, which isn't as easy to read as the larger Intuvia
If you don't over-tighten the handlebar mount, the Purion control pad can be swiveled a bit to reduce glare, but it's not removable and could endure more weather wear and scratches being left on the bike at all times, especially at public racks
just like it's cousins, the Intuvia, Nyon, and Kiox, the Purion display is constantly backlit and cannot be turned off, this could create some distraction if you purposefully want to ride at night under moonlight or something without distraction, and it also requires a bit of extra energy
In my experience, the + and - buttons on the face of the display panel can be inconsistent to push, they pivot in towards the LCD vs. straight down and that means the sweet spot for pressing is closer to the right edge vs. the lower left or center
Since the button pad and LCD display are combined into one control unit, there are some trade-offs in mounting layout, I've seen this on road ebikes like the Trek CrossRip+ where the Purion is positioned at the center and cannot be reached as easily, requiring the center hand position vs. the hoods or drop section of bar
Range estimate is great, but it would be nice if the battery infographic was a bit more precise with 10 bars or a percentage readout vs. 5 bars that represent 20% chunks
The readouts on the Purion aren't as deep or plentiful as they are on the other Bosch displays, you don't get clock, trip time, average speed, max speed, a power chart, shift recommendation arrows, or electronic gear changing integration
Even though the unit has a Micro-USB port built into the right side edge, it is not functional for charging and maintaining portable electronic devices... this port is limited to software updates and diagnostics that Bosch Certified ebike shops may perform
I've created a stand-alone guide that explains how to operate the Bosch Purion display panel
here
. This will teach you how to turn it on, navigate the different levels of assist, activate lights (if your ebike has them wired in), use walk mode, and change settings such as MPH to KM/H. For those who might prefer a larger, removable display with active Micro-USB, I have been told that most Bosch Certified dealers can swap the Purion for Intuvia if you are willing to pay ~$200 for the hardware and service time. As always, I welcome input and feedback, not all handlebar configurations (especially with headlights) will allow for the Intuvia to fit perfectly, so consult your local dealer.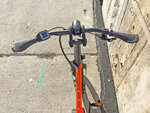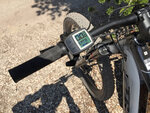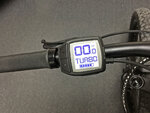 This review is still in the works, I invite your input below to make this as comprehensive as possible.
Last edited: