Administrator
Staff member
Hey guys, to compliment the Bosch motor comparison from the other day, I have been filming short guides for each different electric bike computer that I interact with and I filmed the Bosch Intuvia on an older Haibike while visiting the Accell Group in Southern California.
In this video, I show how to change units from miles to kilometers, how to clear trip distance, average speed, and max speed, how to activate lights, and how to enable walk mode. This display is a lot deeper than the Bosch Purion. It is removable and does swivel (to reduce glare), and it even has an active Micro USB port for charging accessories (5 volt, 500 milliamp output). The remote button pad is extremely easy to reach and very responsive to presses. the plus and minus deliver tactile clicks and the i button is rubberized so you can feel your way around without even having to look down. This is my personal favorite electric bike display, and it shares many similarities with the Bosch Nyon color LCD (which is only available in Europe right now). Both displays use a similar button pad and are compatible with the COBI interface, which was recently
acquired by Bosch
.
Navigation aids:
Micro USB port at 1:10
How to enter the settings / configuration menu at 5:05
How to change units (miles to kilometers) at 5:05
How to activate lights at 4:07
How to activate walk mode at 4:39
How to reset trip distance, average speed, and max speed at 3:59 and 4:28
How to change menu readouts at 3:16
One note about the LCD computer unit, there is a coin cell lithium-ion battery inside the Bosch Intuvia (
CR2016
) that will eventually expire. It lasts a long time, but is not rechargeable. You need to remove the display and unscrew it in order to replace this little battery. It happened to my Uncle, who thought that the display had broken... Nope, just an expired battery in the display. Note also that the Intuvia can be more permanently fixed to the mount interface by a set screw underneath. If it feels like your Intuvia is not coming off easily, consider looking for this set screw by completely removing the mount from the handlebar. Many shops and ebike events use this set screw to keep displays with their respective bikes for security and convenience.
I do wish that the display had a battery percentage readout or finer increments on the battery infographic (it just shows 5 bars, which is 20% steps), but at least there's a dynamic range menu that updates based on your level of assist and last mile of riding. Depending on the motor in use, you may have eMTB mode (which replaces Sport mode) for dynamic power output based more on torque... it offers 120% to 300% assist and requires less hand/button input while riding.
Quick tips:
The buttons on the control pad include Walk (top edge), +, i (information), and -
The buttons on the display panel include reset, i (information), power, and light
To change units from miles to kilometers, hold reset and i on the display panel to enter the settings menu
To reset trip distance, average speed, or max speed, navigate to the menu by pressing i and then hold the reset button for a few seconds
To activate lights (if they are wired in), hold the light button for a few seconds
To navigate through the trip stat menus, press the i button, this includes: Trip Distance, Odometer, Clock, Max Speed, Average Speed, Trip Time, Range
To activate walk mode, you must be in one of the four levels of assist, then, press the walk mode button on the control pad and then hold +, not all ebikes have walk mode enabled, Trek is one brand that seems to disable it on all of their bikes
The display is always backlit, you can raise and lower the brightness in the settings menu (hold reset and i to enter the settings menu) but you cannot completely turn off backlighting
The settings and configuration menu allows you to update the clock, wheel circumference, language, units (kilometers vs. miles), time format (24 hour or 12 hour), shift recommendation, power on, display version, firmware version, and battery version
The official Bosch website lists all of their display panel specifications at:
https://www.bosch-ebike.com/us-en/products/intuvia/
and I welcome your feedback, tips, and corrections below. I have included a screenshot of the Bosch website (in case it changes) along with a photo I took so you can look closely at the unit.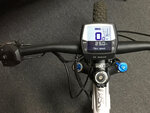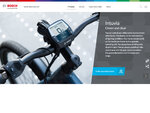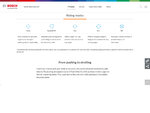 Last edited: